Community and Culture
Parks and Gardens
Client
Moonee Valley Racecourse + Hamton Group Joint Venture
Collaborators
Field Office Architecture
PTA Landscapes
Benjamin Gilbert
Glenn Romanis + Mark Trinham
Louis Laumen
Disciplines
Landscape Architecture
Town Planning
Media
Location
Moonee Ponds, VIC
Imagery
Robyn Oliver Photography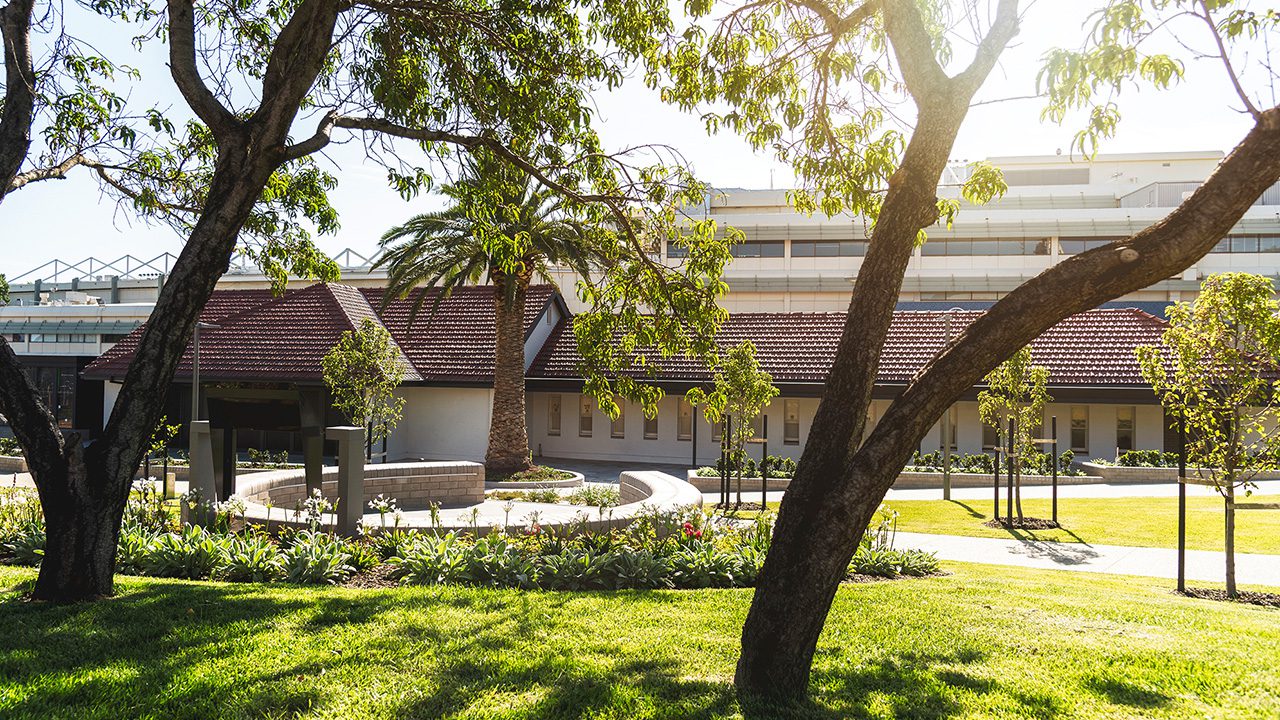 How do we imbue a place with memory? This is the challenge we asked ourselves through the redevelopment of the new Tote Park reserve in Moonee Ponds. To answer this question, we established three key design objectives – Rejuvenate, remember and restore
This new inner urban park is a transformation of the Moonee Valley Racecourse which provides residents and race day visitors a place to restore, rejuvenate and remember. Set within tree lined pedestrian avenues and a floristic, painterly botanical garden, Tote Park Reserve has turned a private, brick-lined administration and betting area into an open, engaging community asset.
With a new bespoke natural playspace, located opposite the restored Tote Bar & Dining restaurant, a memorial rose garden and a gently rolling lush green lawn, Tote Park is a tranquil oasis in the inner urban fabric of Moonee Ponds, Victoria.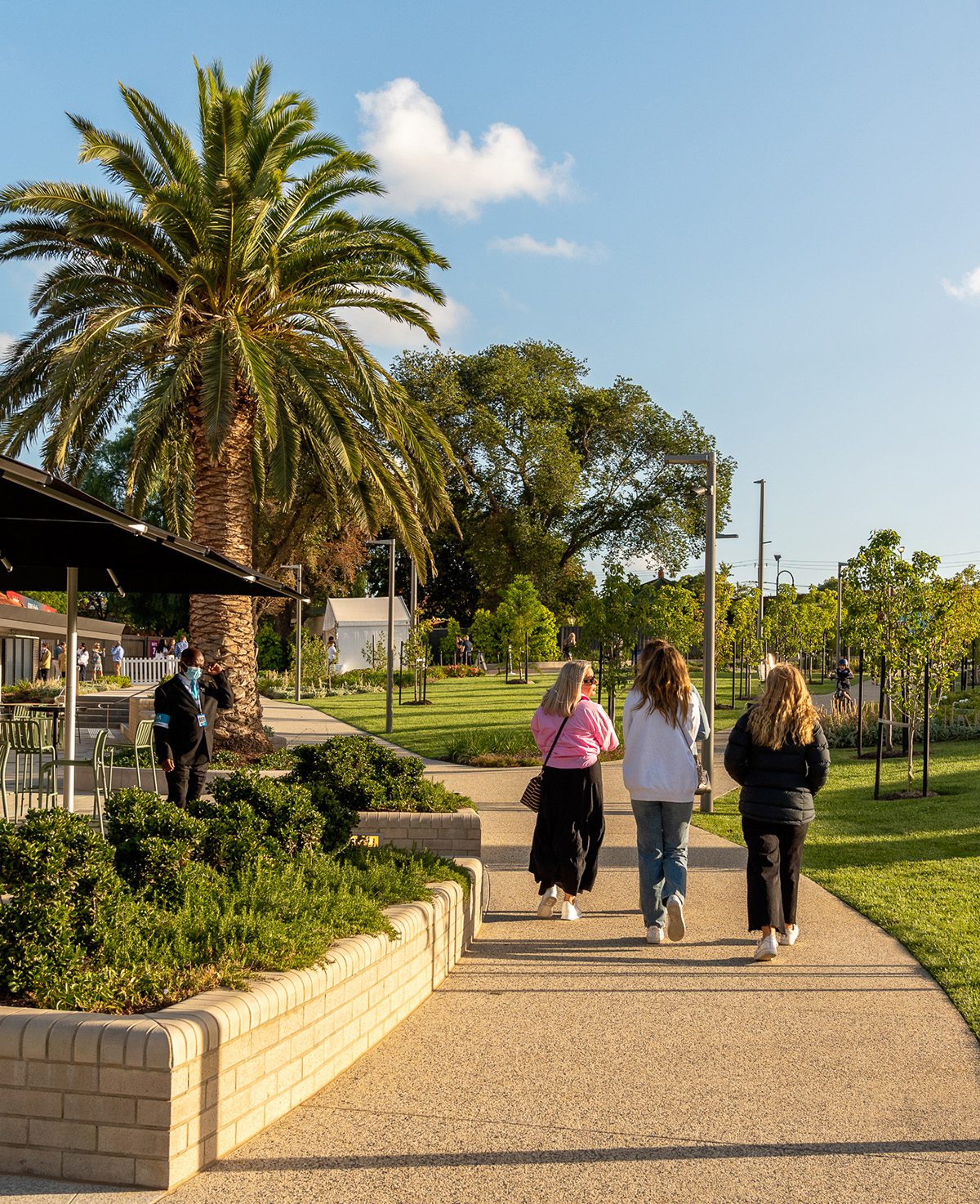 The Park promotes the idea of establishing a 'neighbourhood within a botanic park'. With a variety of botanic zones, overarching tree canopies and seasonal display, the built form of Tote Park nestles into a vibrant landscape that improves the health and well-being of all future occupants, workers and visitors to the site. Our leadership with this strong vision and in-depth master-planning for the entire site and its connections has set this project up for success.
As a gateway to the Racecourse, Tote Park brings together many invisible traces to establish a community park by day and an event space by night, which the community can connect with and belong to. The Park includes spaces for passive leisure, flexible gathering spaces for community events, nature-based play, cycling, sitting and watching. This Park sets a high standard as the first stage of a new vibrant mixed-use precinct, with the prioritisation of green infrastructure and as the first stage of a heritage and art trail.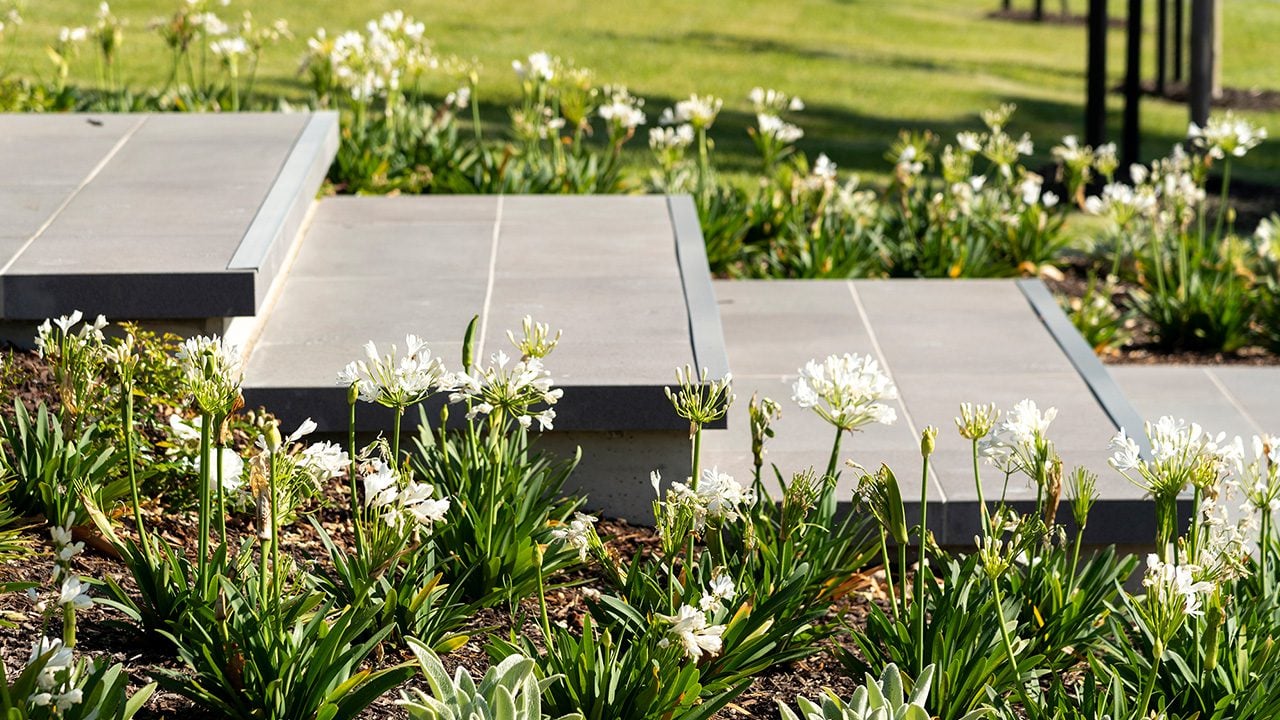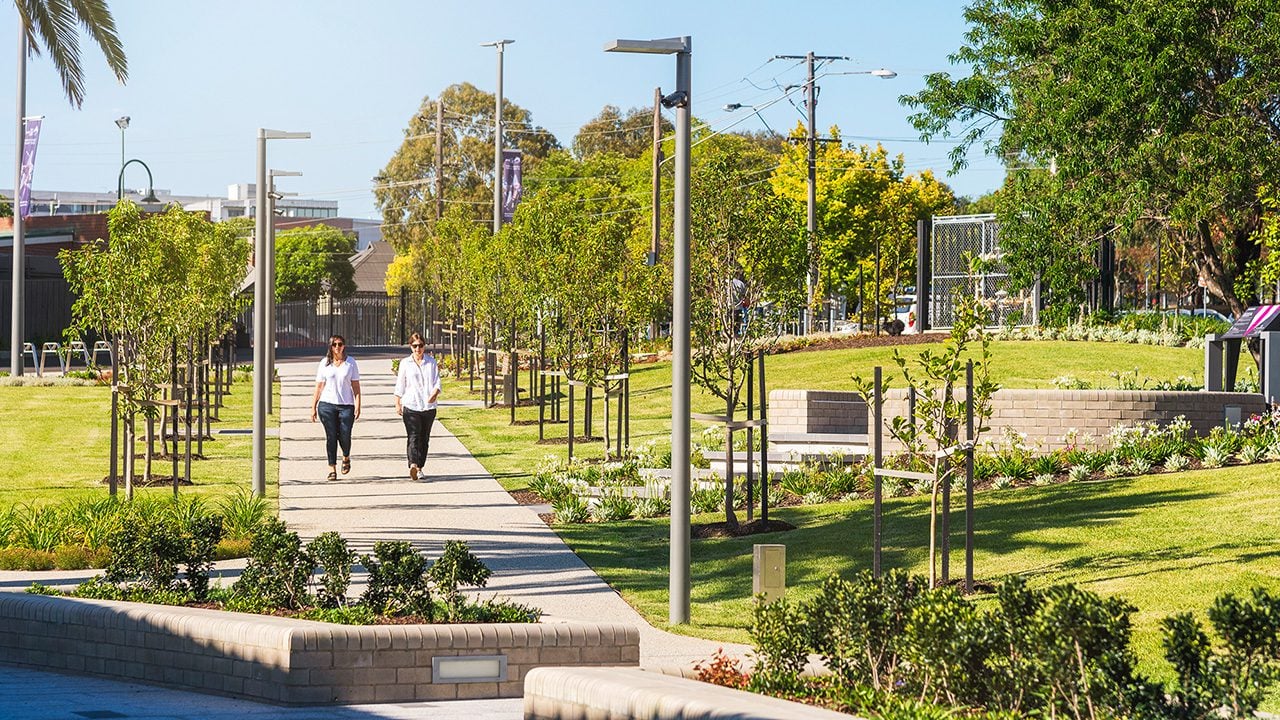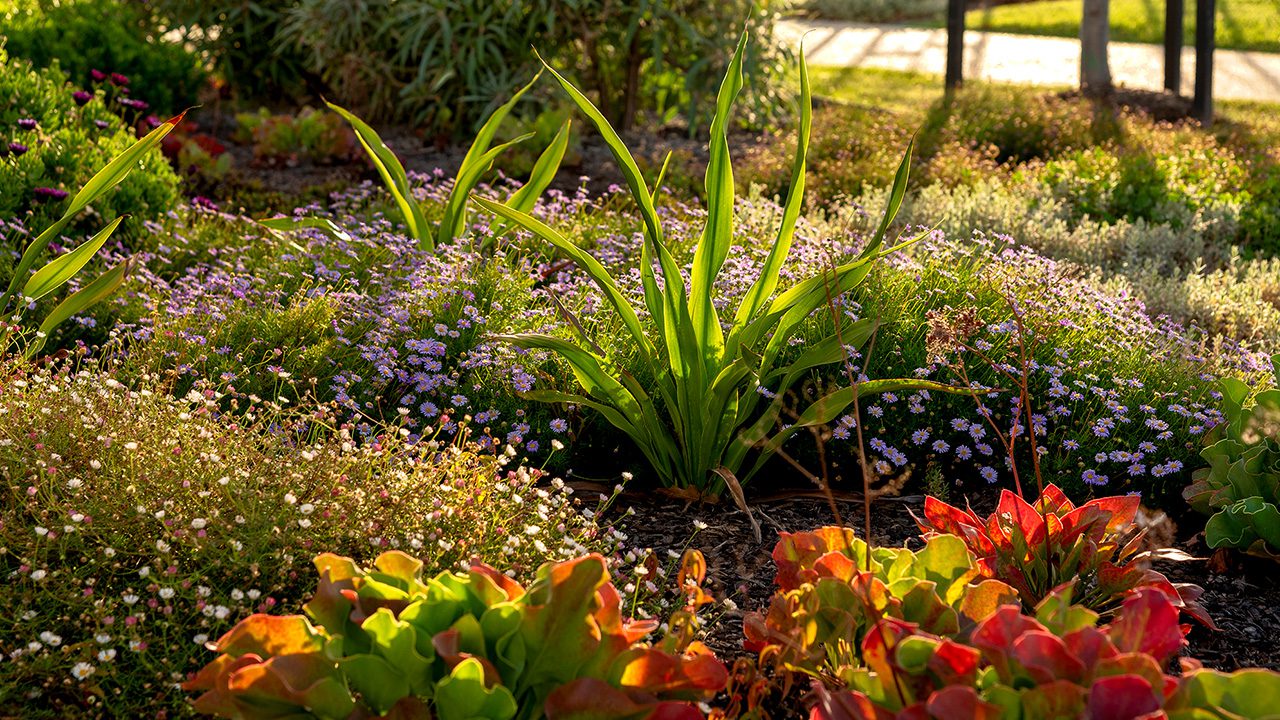 Fundamental to our approach, was the strong impetus to establish over 65 new canopy trees for shade, colour and to mitigate the urban heat island effect. Further, through close collaboration with the Consultant team, our design diverts and captures the high-level stormwater overflow to promote sustainability and site infiltration to passively irrigate the Avenue trees.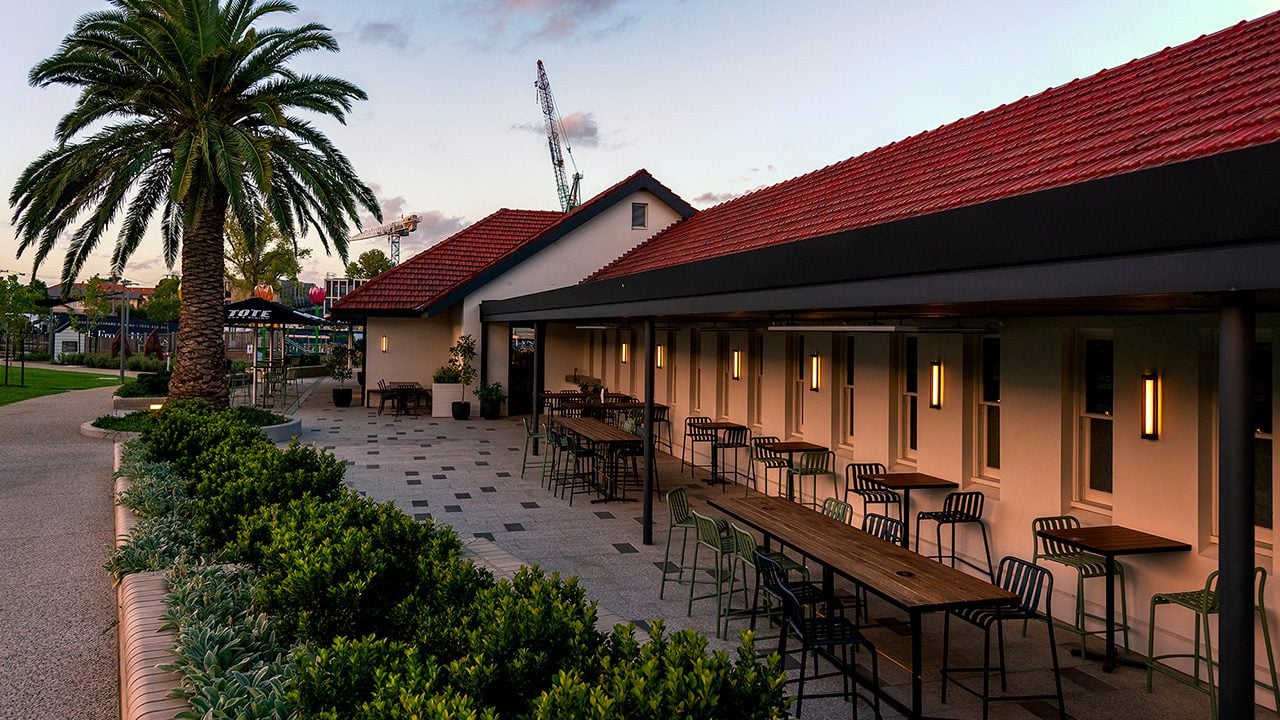 Through careful, sensitive detailing, we were able to preserve cultural memories and key heritage elements as part of the racing legacy including the re-creation of the celebrated racing horse Manikato memorial and burial site through a horseshoe shaped seating wall, rose planting and interpretive signage, which match the jockey silk colours.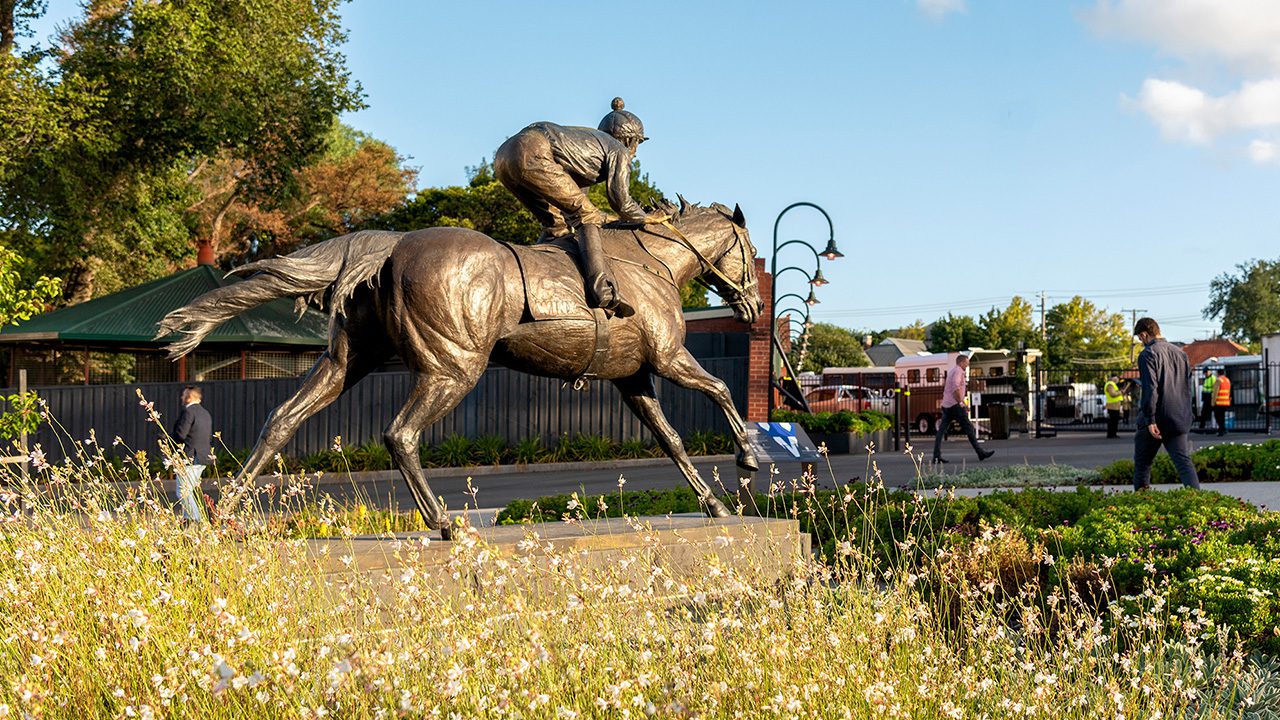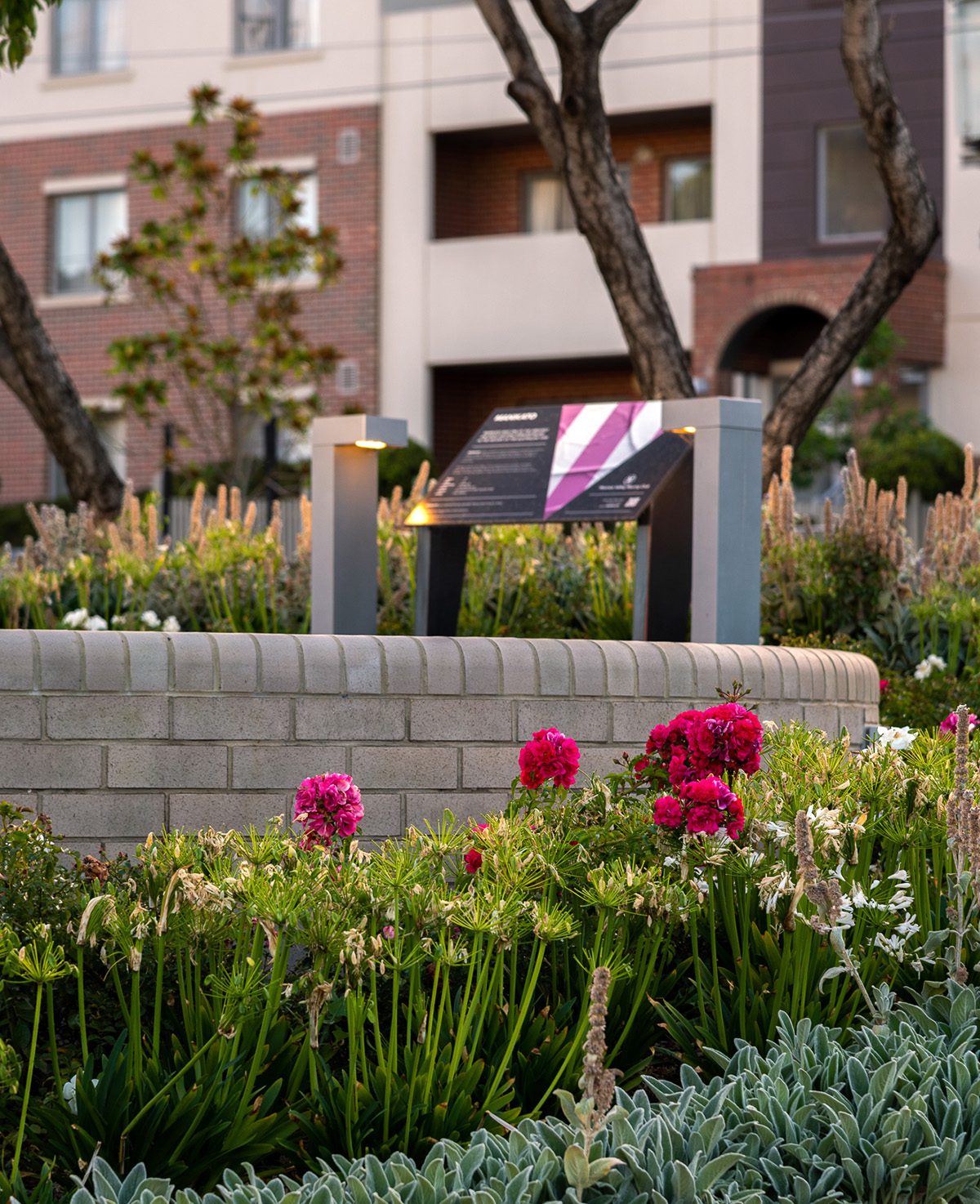 We sought to not only connect with the site's heritage, but to also restore the community's connection to place. Too often in landscape architecture, we forget the beauty found in colourful, flowering plants and dappled light under a shady tree. But Tote Park restores this connection for the community and patrons through vibrant colours – enhancing the community's well-being, seeking to bring back microbiota and pollinators to the environment, and implementing carnival floral displays.
Despite being carved out of extensive urban infrastructure, through pandemic closures, the Park seamlessly nestles into the fabric of Moonee Ponds. Tote Park's visual ease in the landscape disguises the many and varied complexities inherent in a brown-field site such as this and is a testament to it's success.