Education
Client
Victorian School Building Authority
Collaborators
Billard Leece Partnership
WSP
Hutchinson Builders
Normark Landscape
Disciplines
Landscape Architecture
Location
Port Melbourne, VIC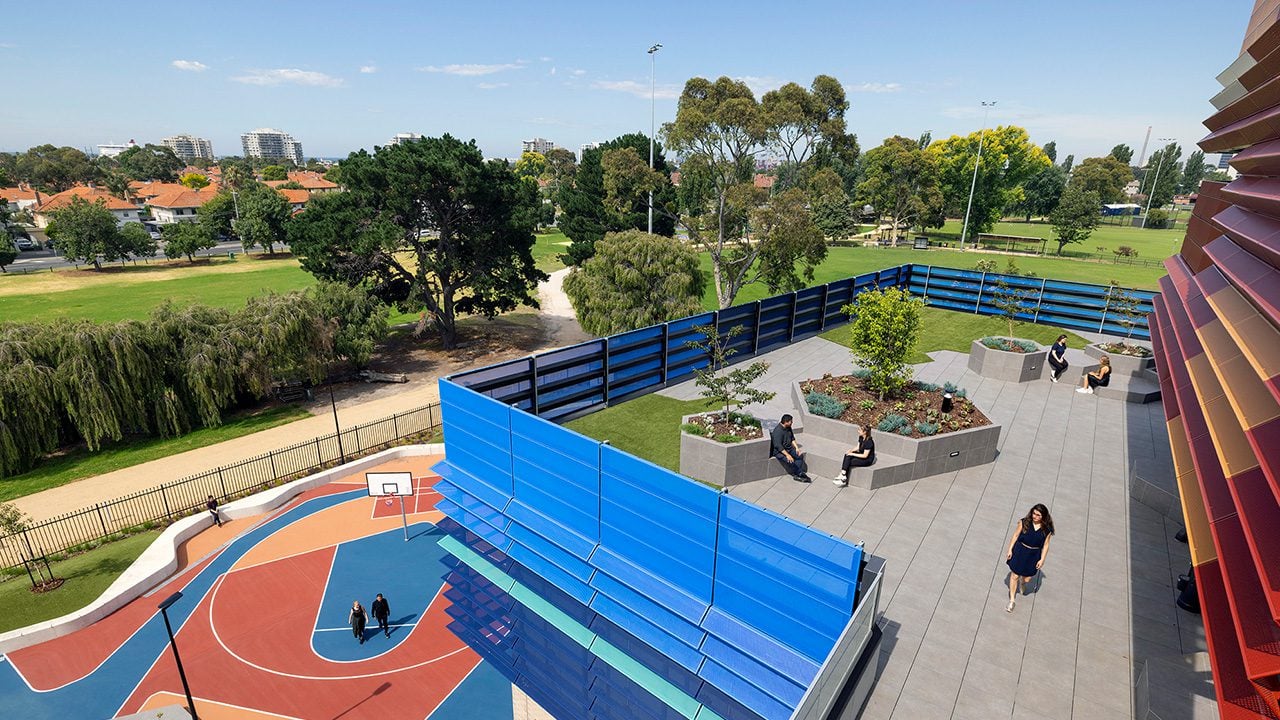 The Port Melbourne Secondary College is a state-of-the-art vertical school, focusing on STEAM (Science, Technology, Engineering, Art + Maths) education.
The school is part of the Government initiative to revitalise the growing Fishermans Bend precinct, an area projected for significant future growth. This early community infrastructure will be a cornerstone of the future community building strong connections to the University of Melbourne Engineering campus (due to open in 2025) and the wider employment precinct.
Our challenge as landscape architects was to design spaces that align with the school's pedagogy, create valuable connections to the outdoors in a vertical learning environment, embrace the sites industrial past and be considerate of the precinct's extensive future growth. The design needed one foot in the present and the other 30 years into the future.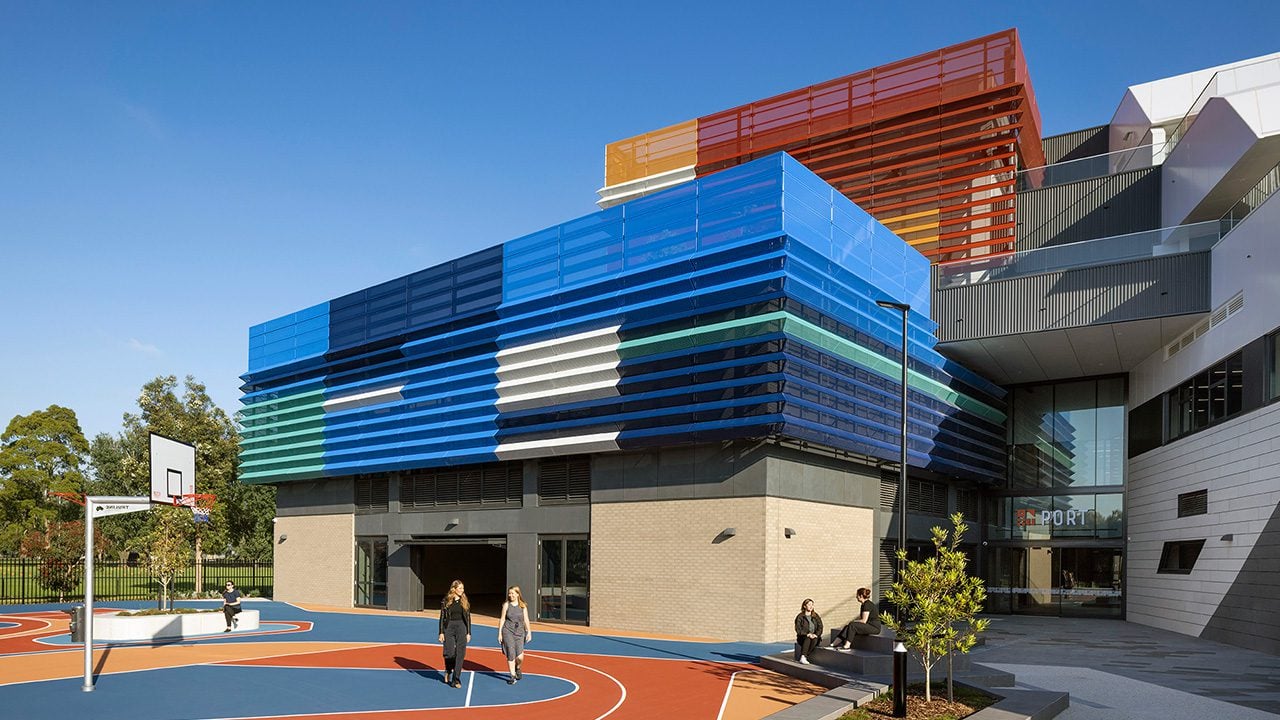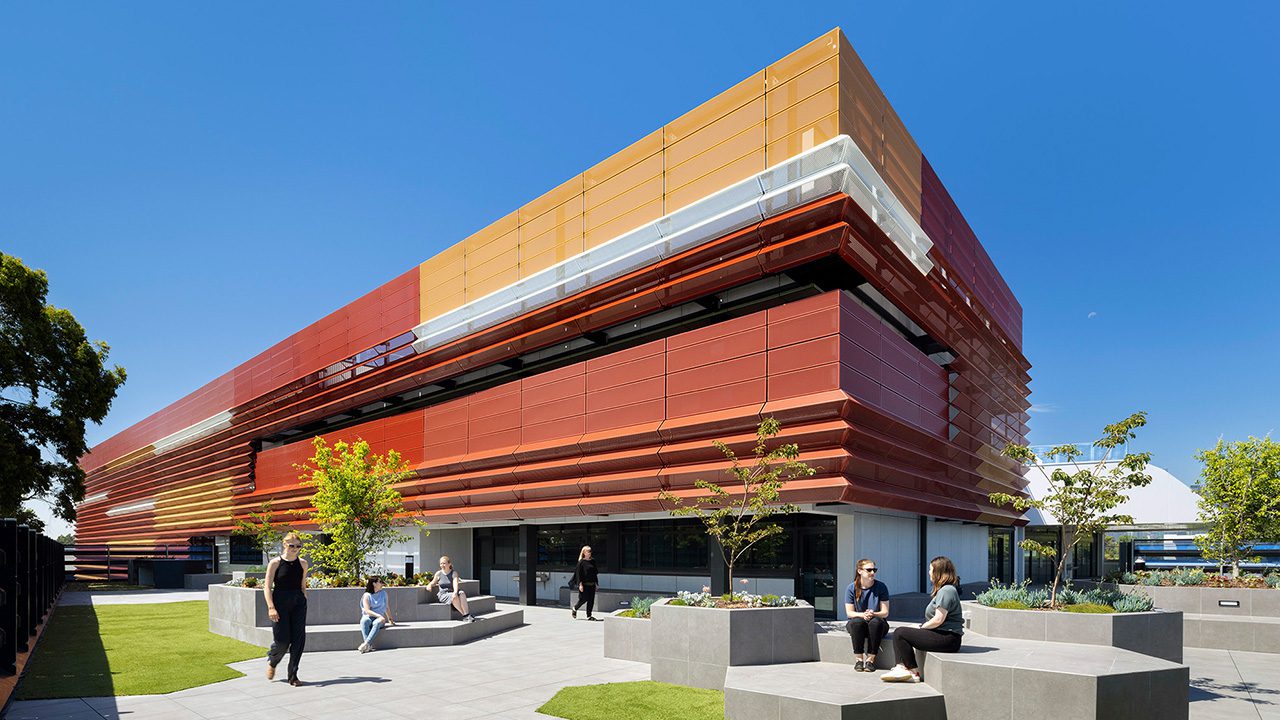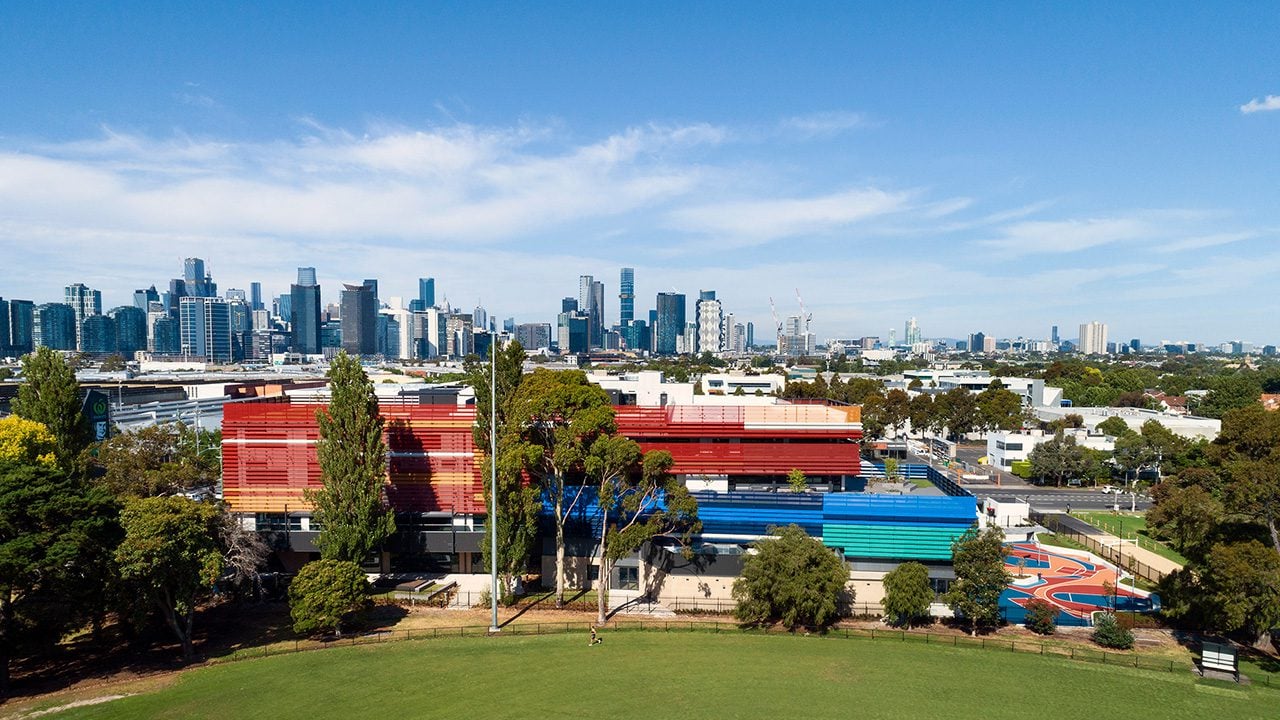 The landscape provides quality open space that encourages outdoor collaboration, social interactions, learning and recreation activities for students, teachers, and visitors.
We worked closely with Billard Leece Architects to create a collaborative and integrated learning environment. Outdoor learning on all levels is a key component of the total learning environment. Soft landscaping and building structures are used to enhance the seasonal utility of these spaces, by providing shelter from prevailing winds, summer sun and rain.
The landscape strongly responds to the school's pedagogy and is an extension of STEAM education. STEAM is a teaching and learning approach that combines science, technology, engineering, the arts, and math promoting and guiding student discussion, inquiry and problem-solving. Woven throughout the building are a variety of landscaped recreational zones which respond to STEAM, offering both active and passive spaces for large groups, small groups and individuals providing an indoor/outdoor connection.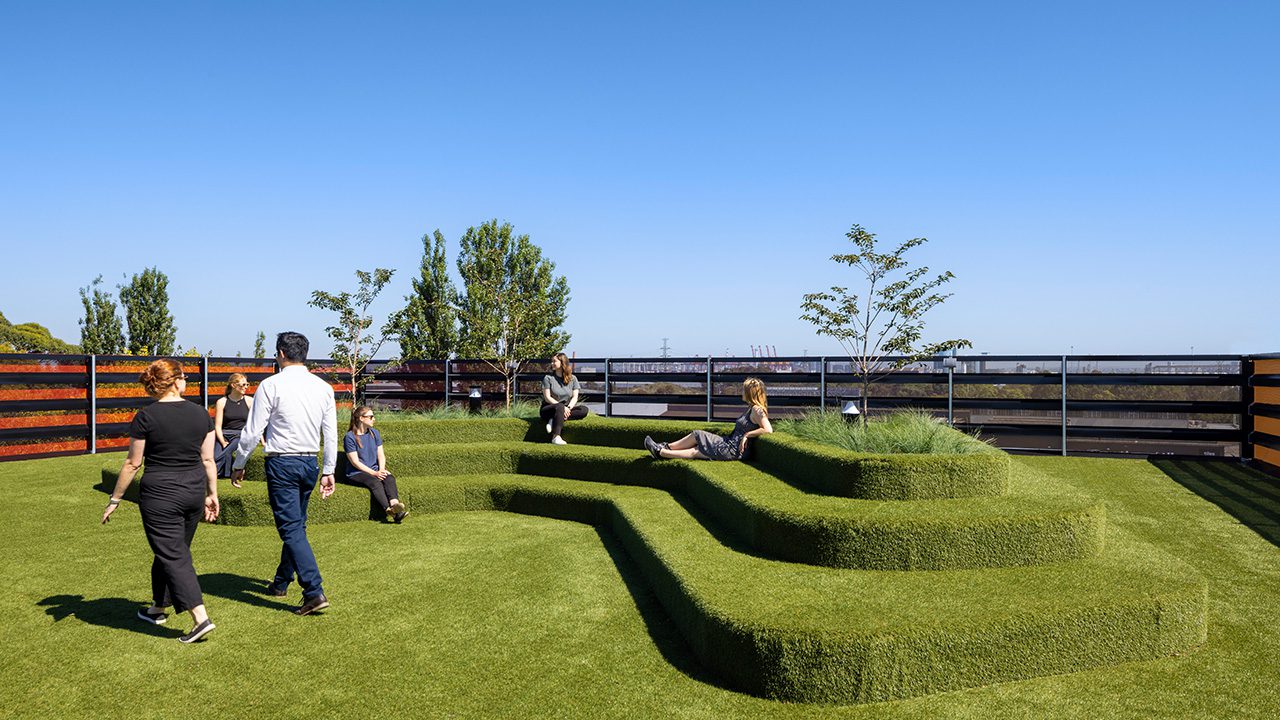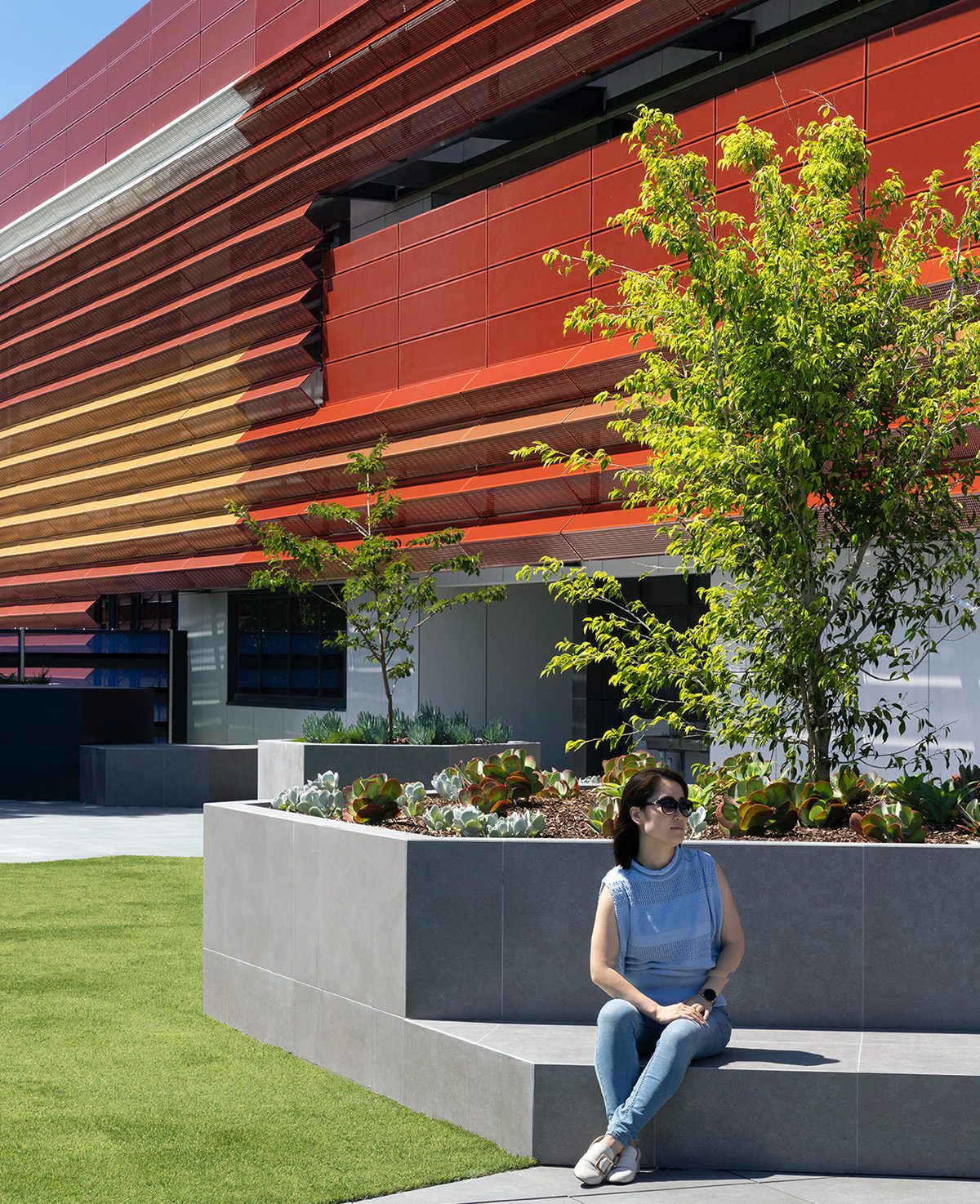 The design represents a contemporary approach to the co-locating and clustering of community facilities within an urban context. In considering rapid population growth, designers and planners are increasingly tasked with delivering projects that maximise amenity for a broad user group within smaller urban footprints. This project provides valuable amenity for a growing and diverse community.