Our collaborative experience
Our extensive team experience and know-how combine with a unique sense of energy and ambition to bring projects to life.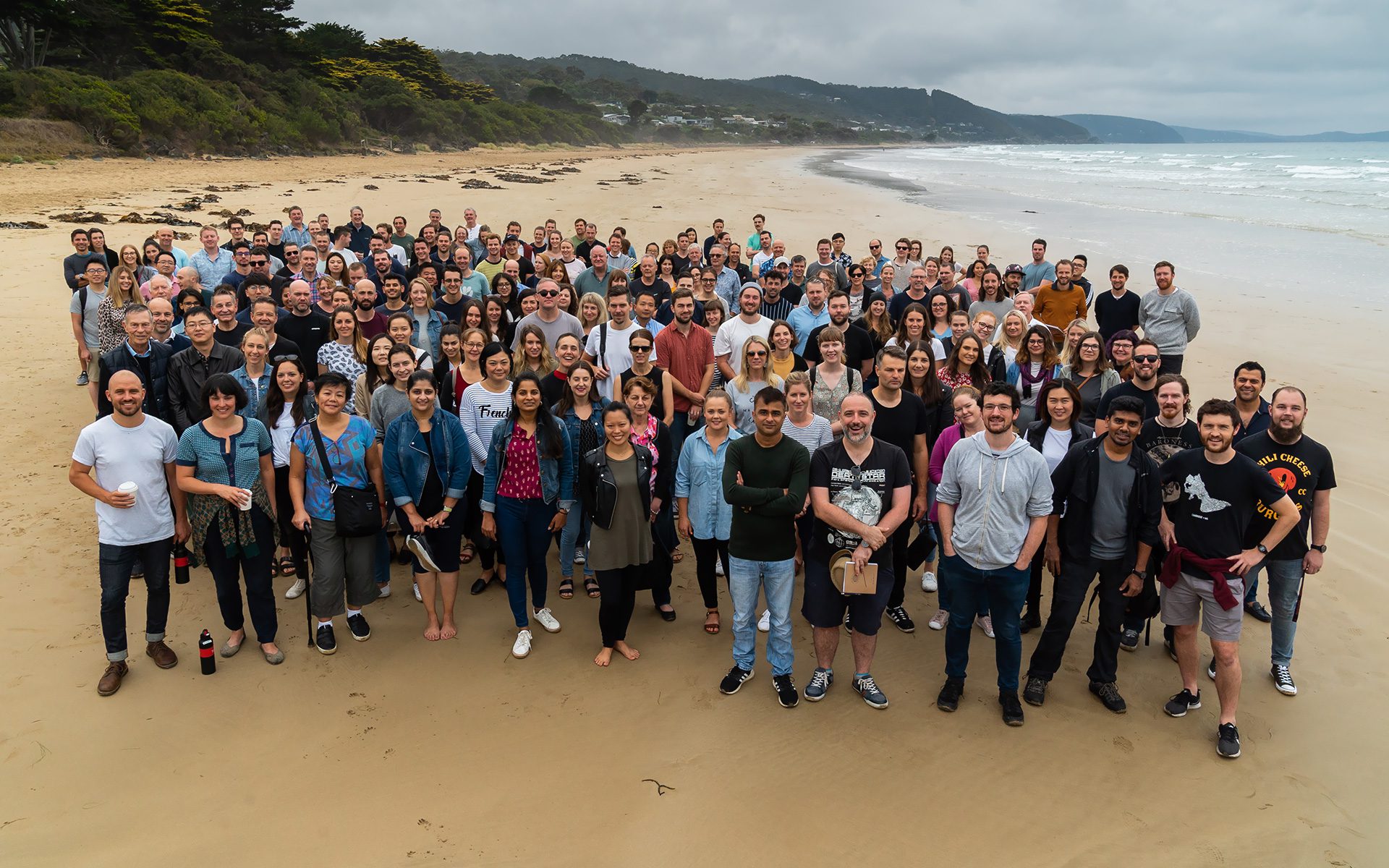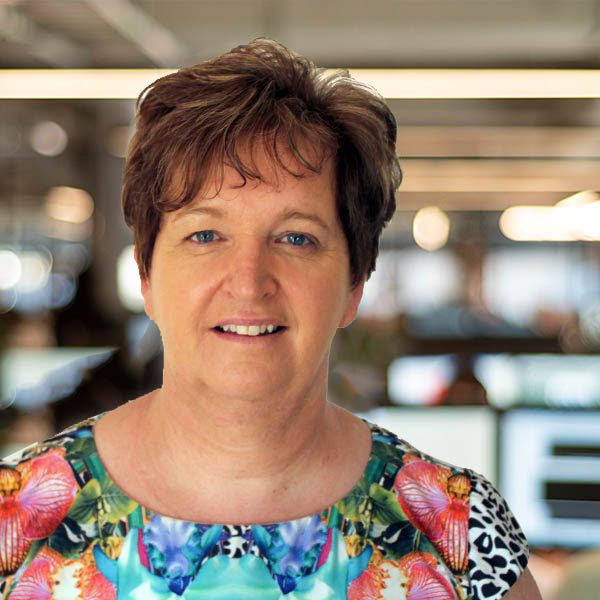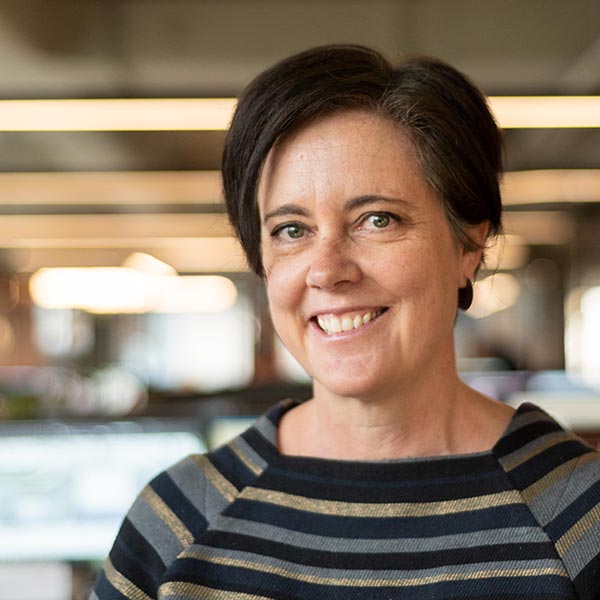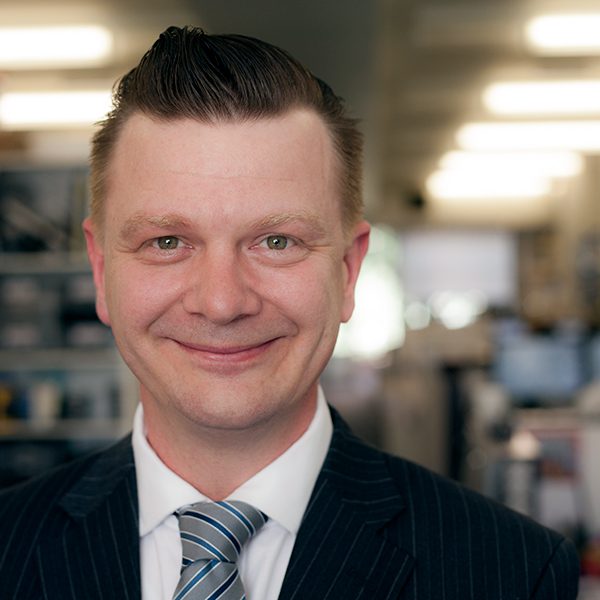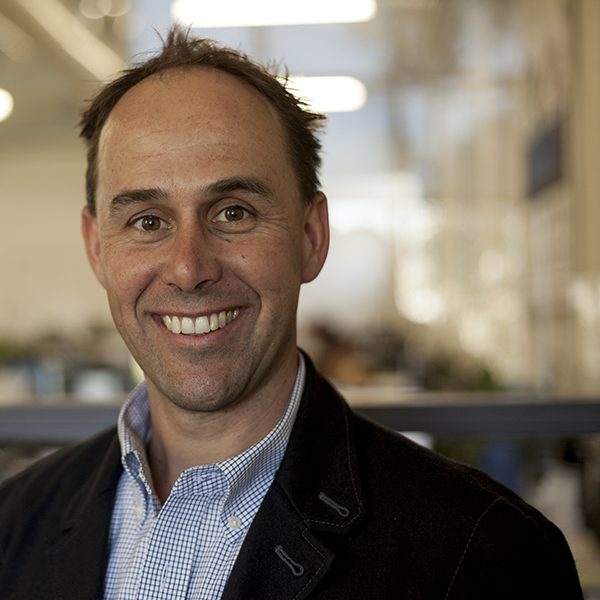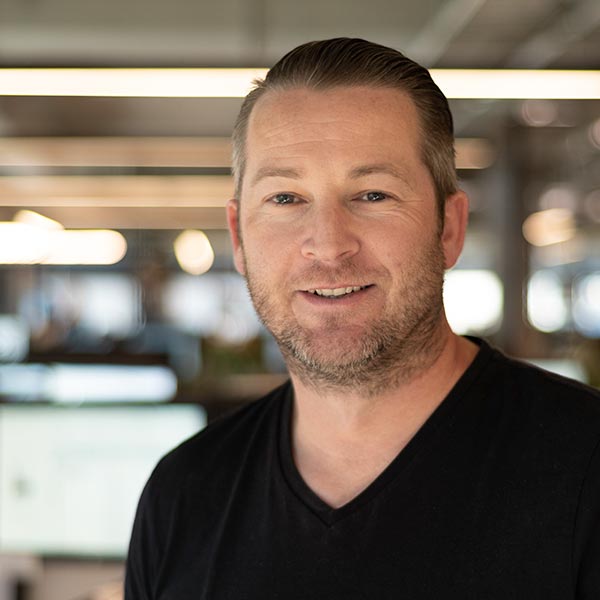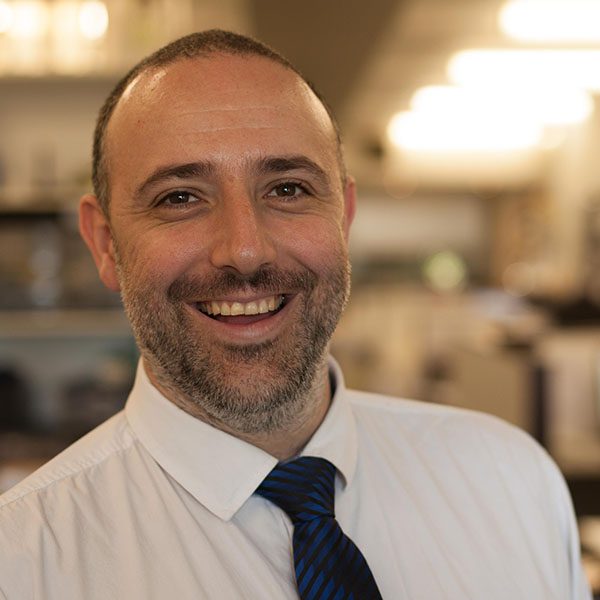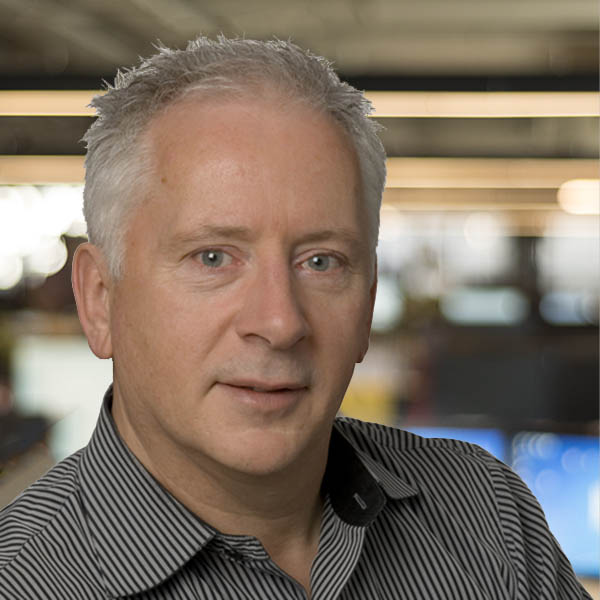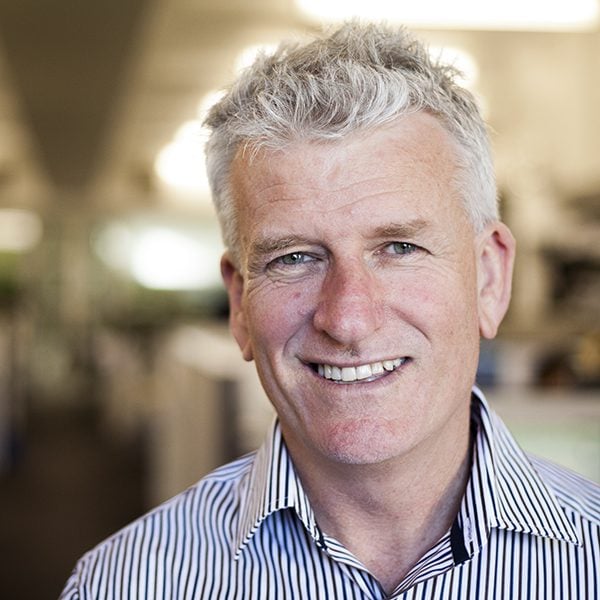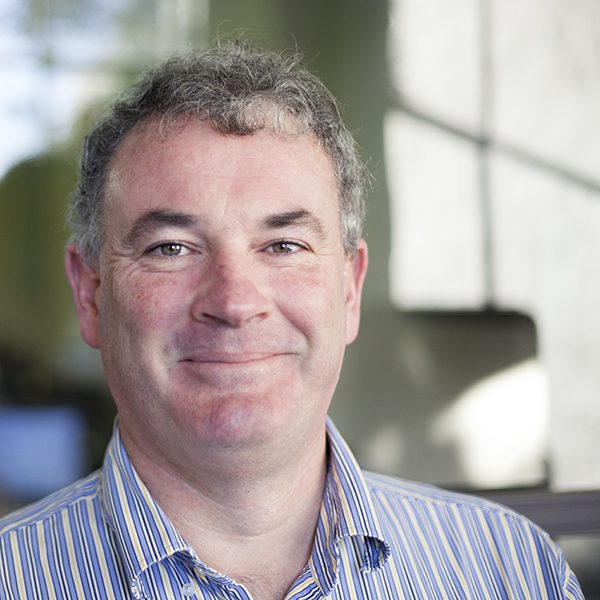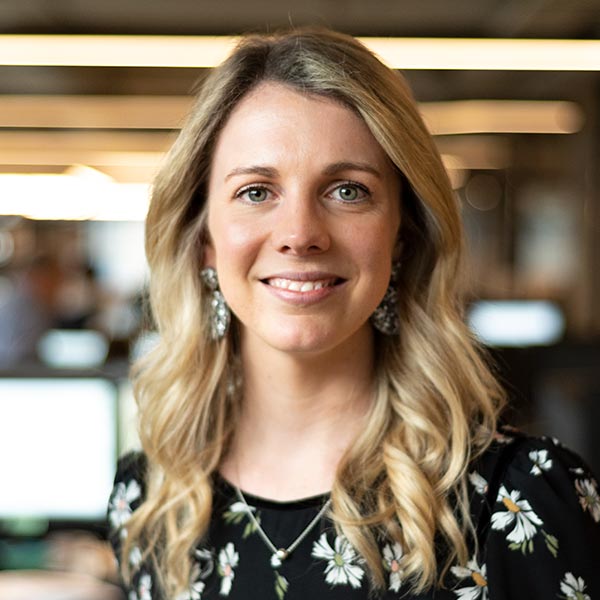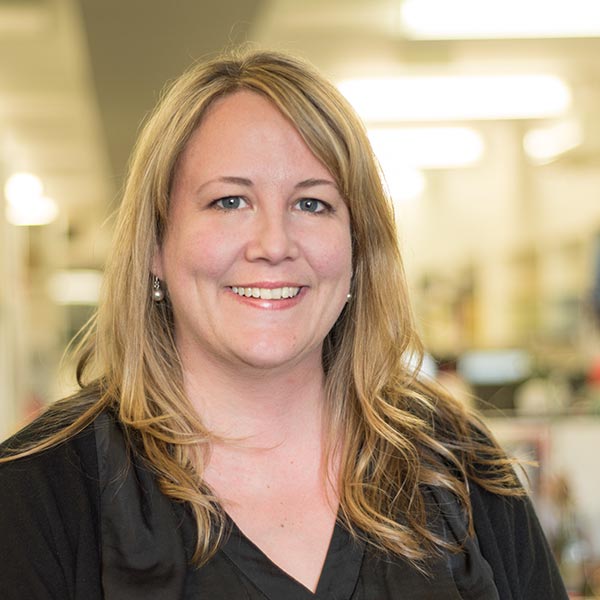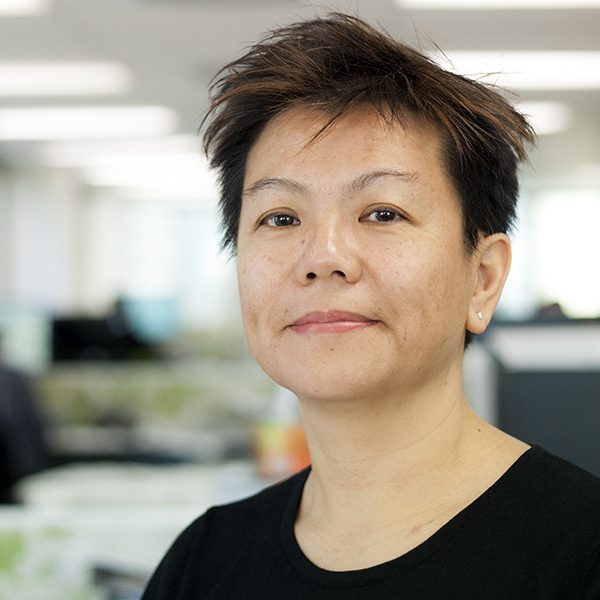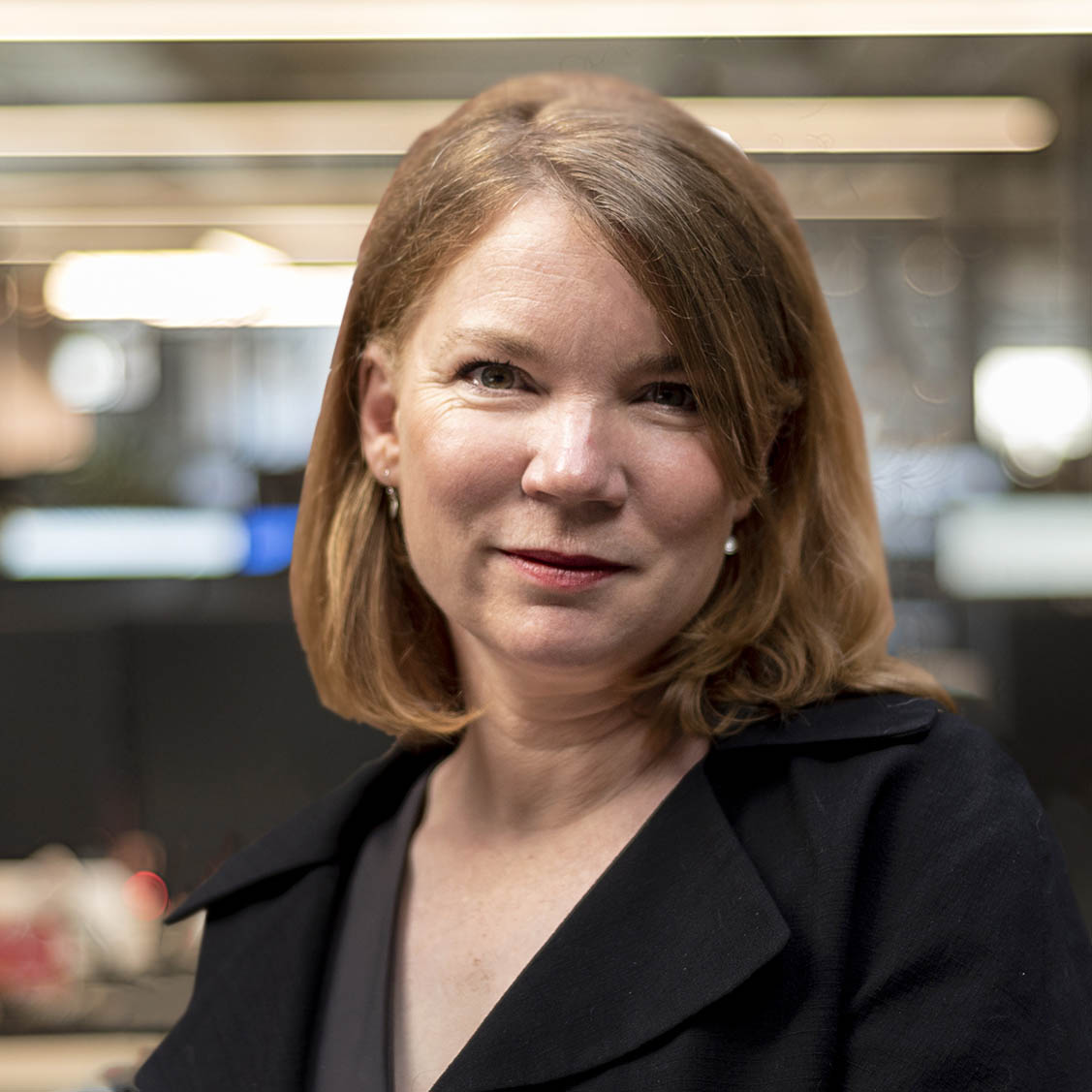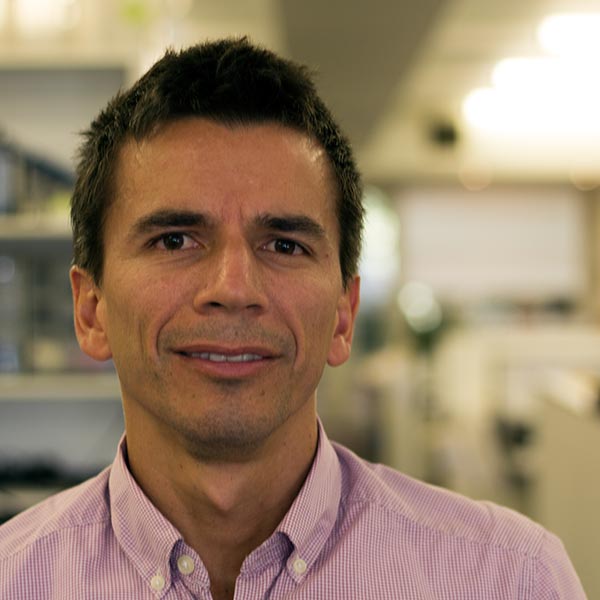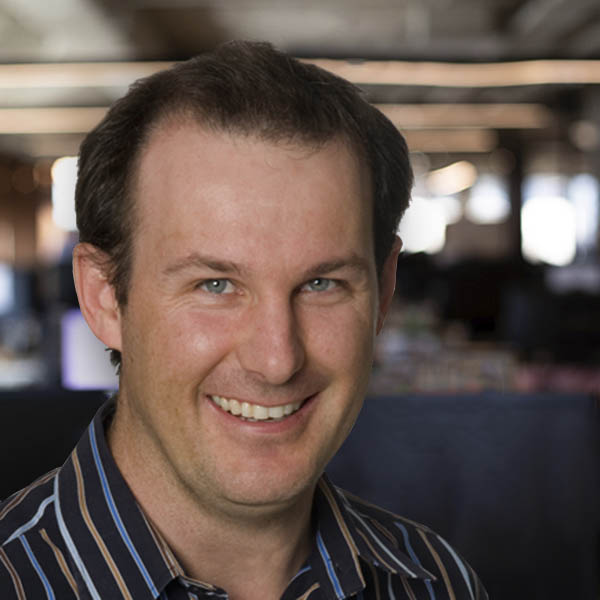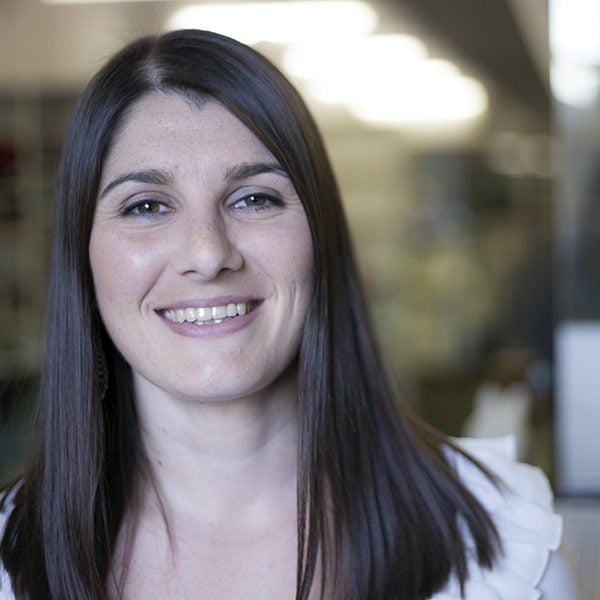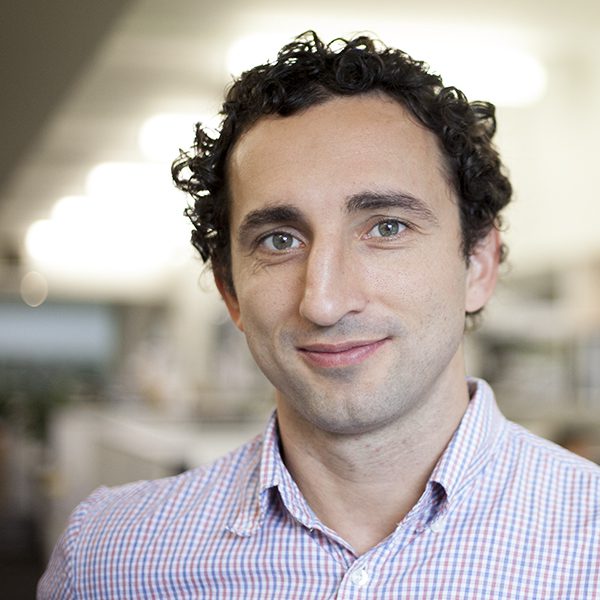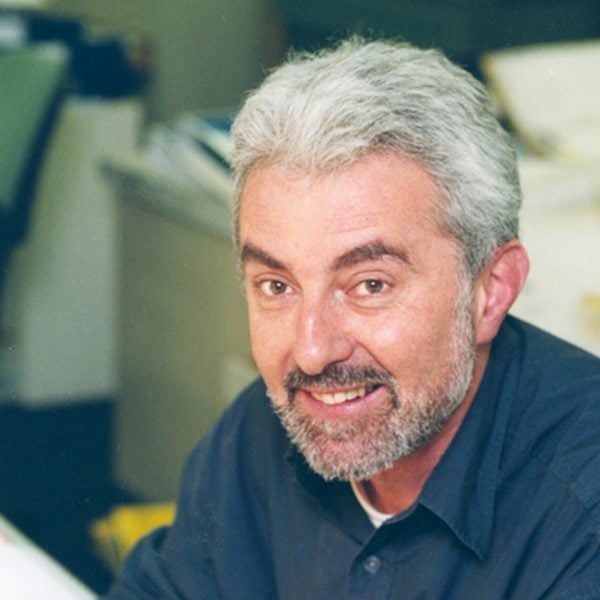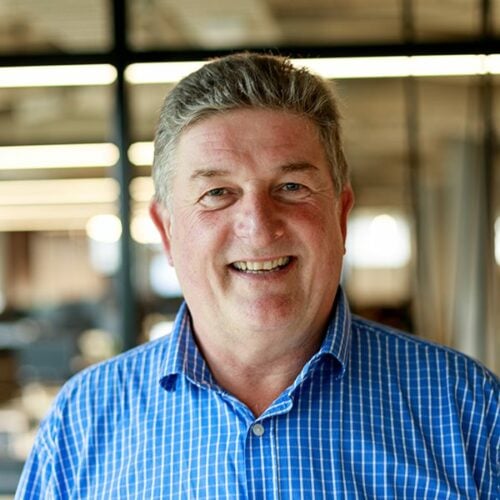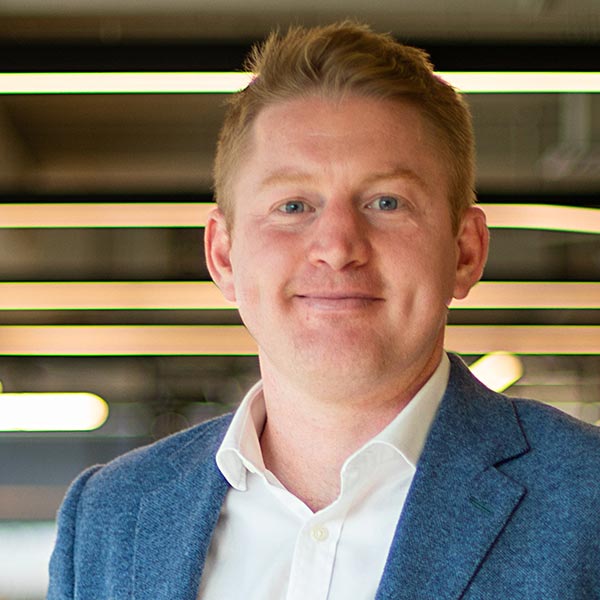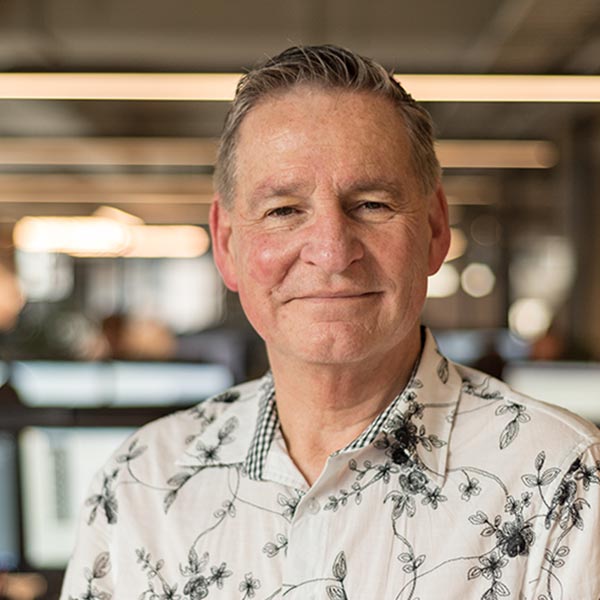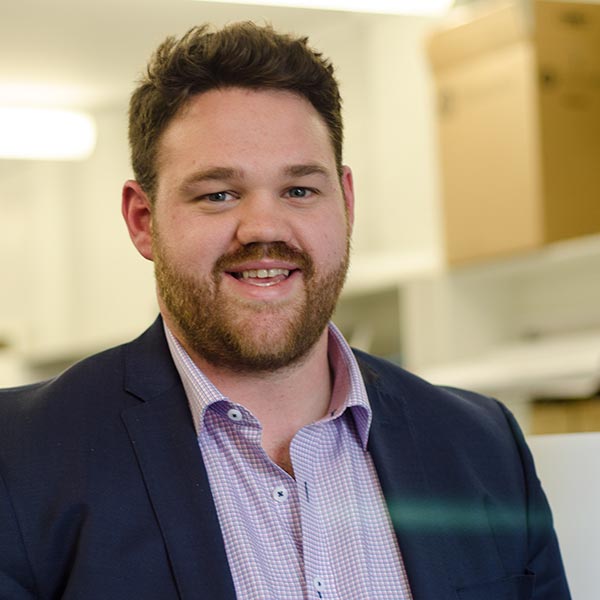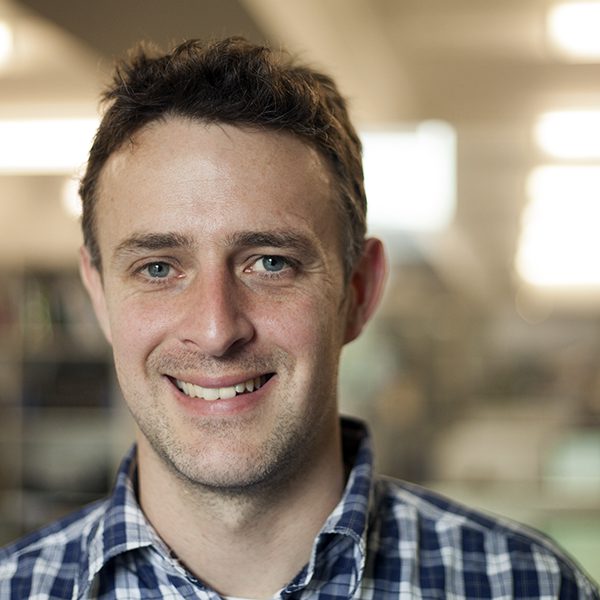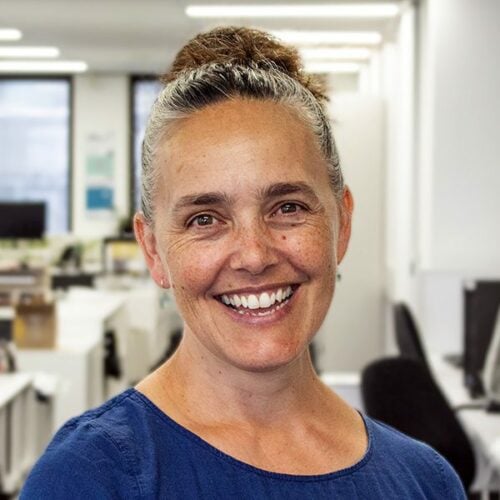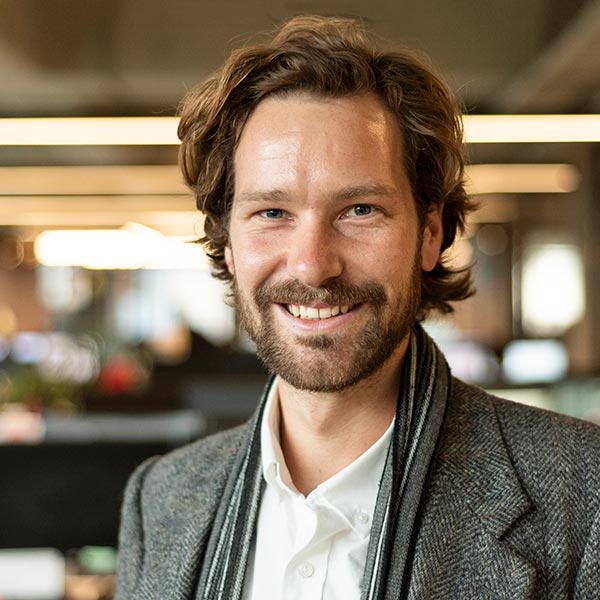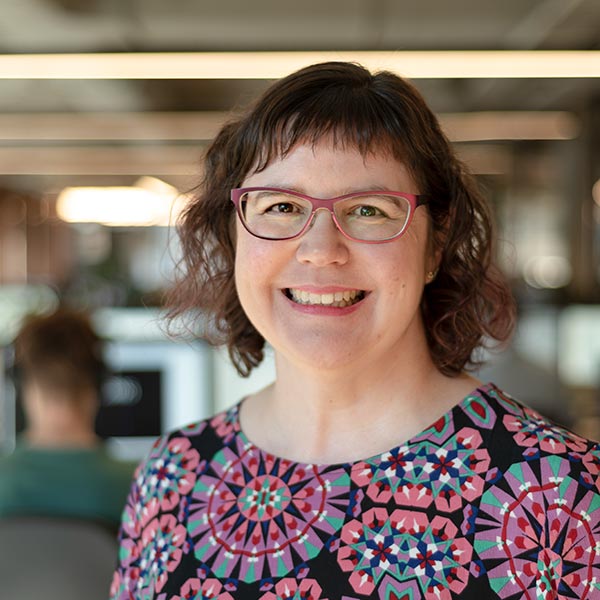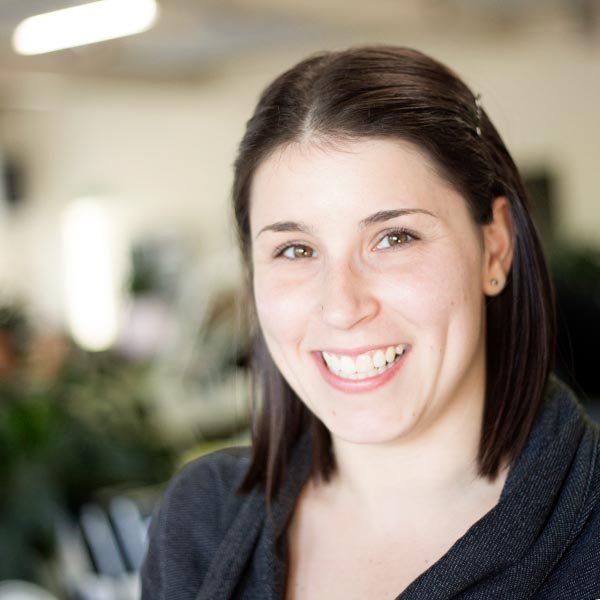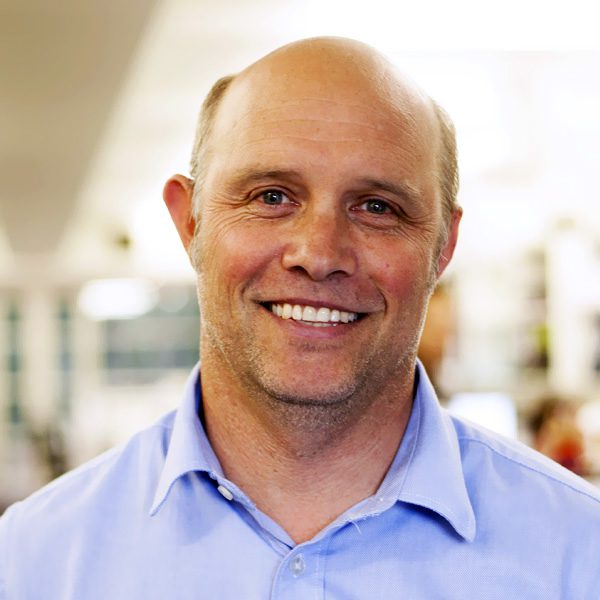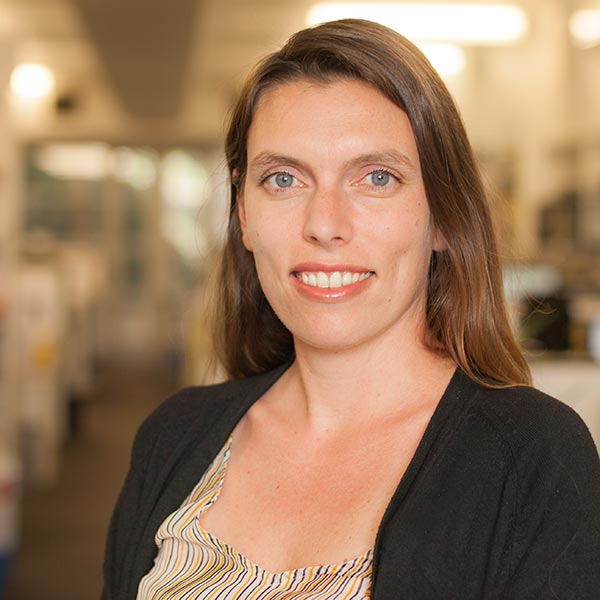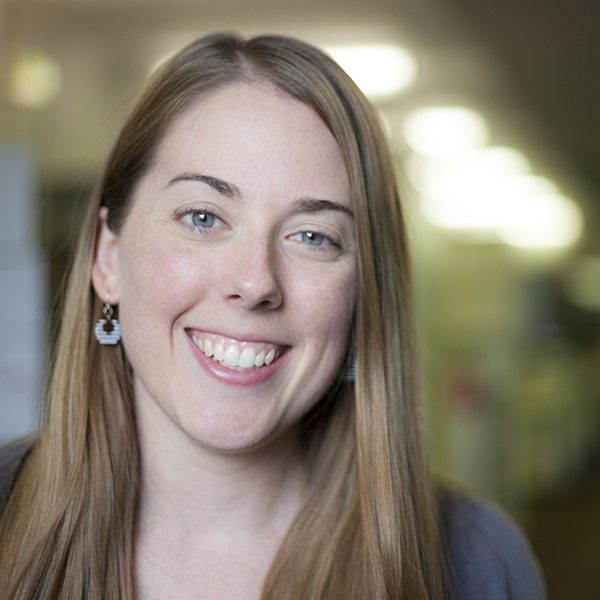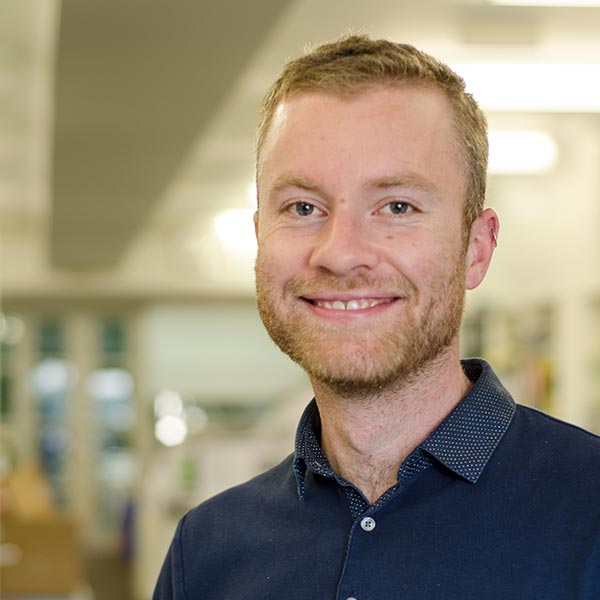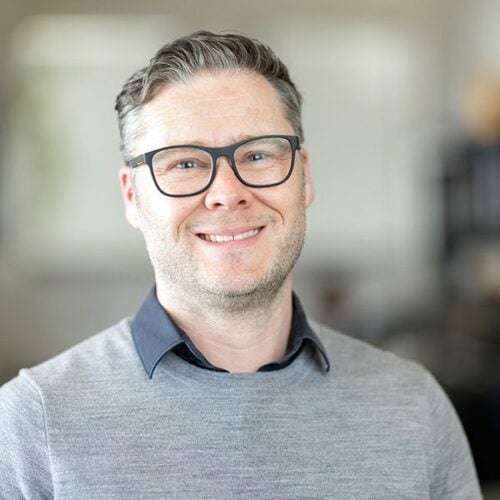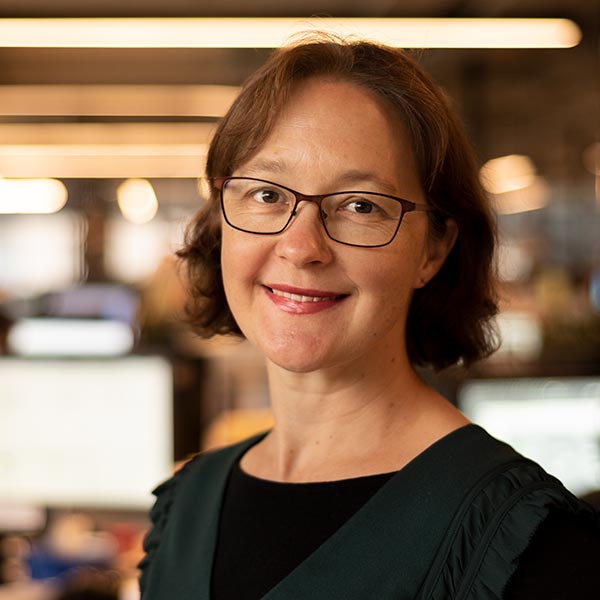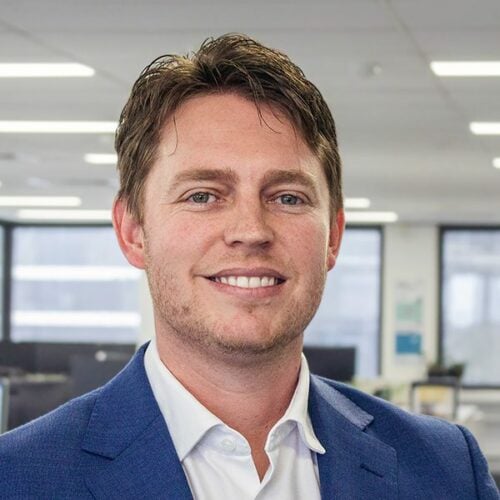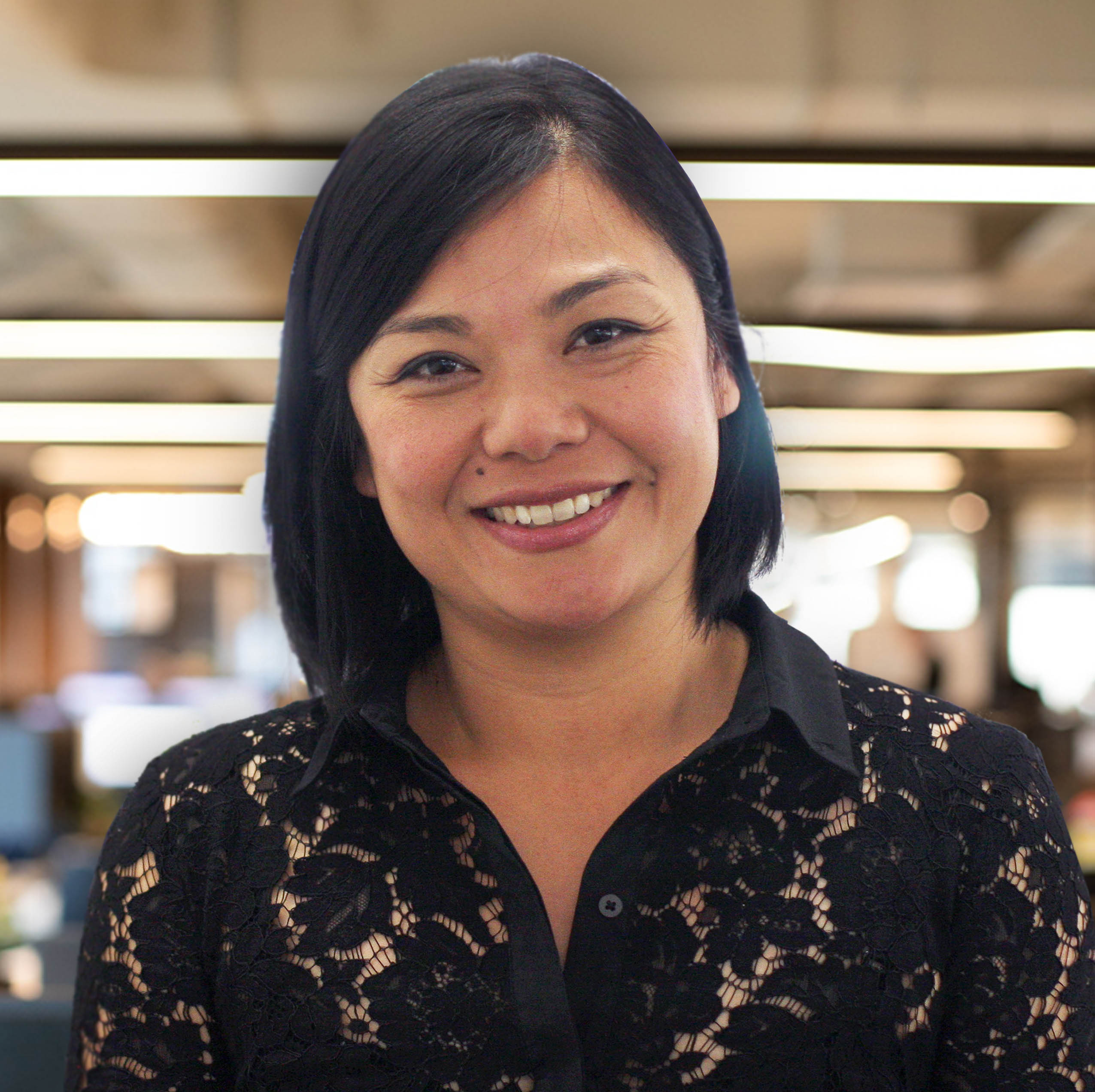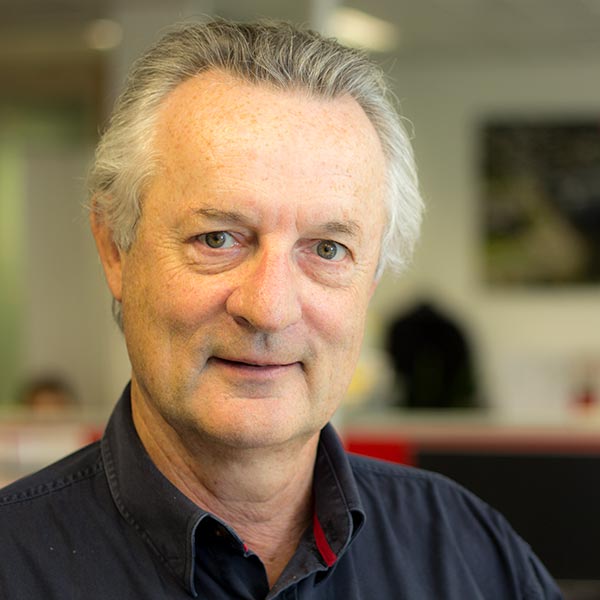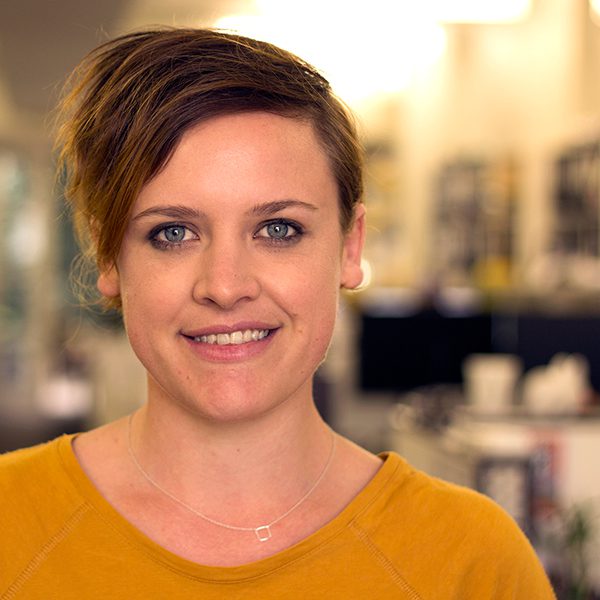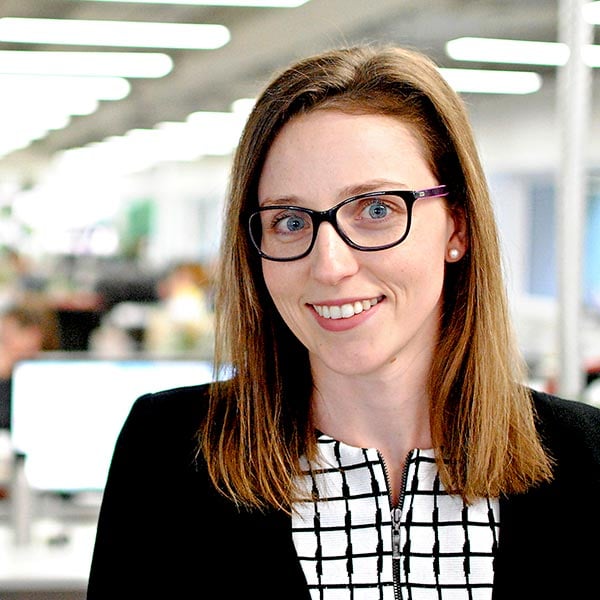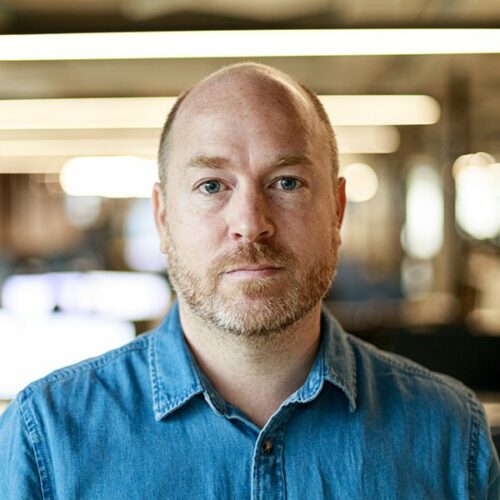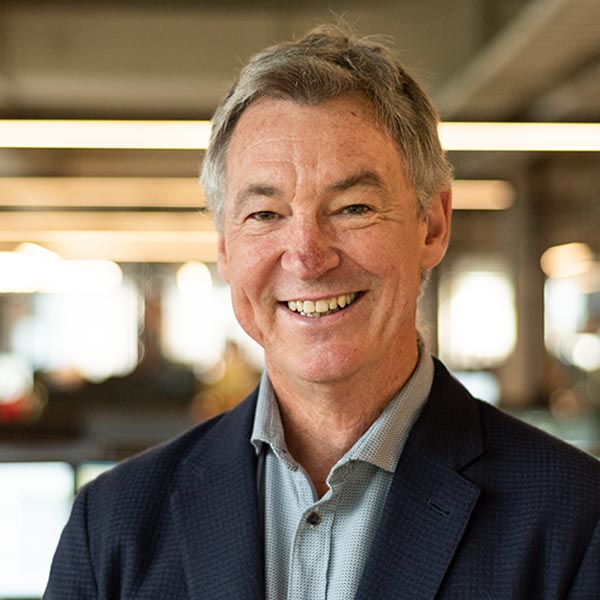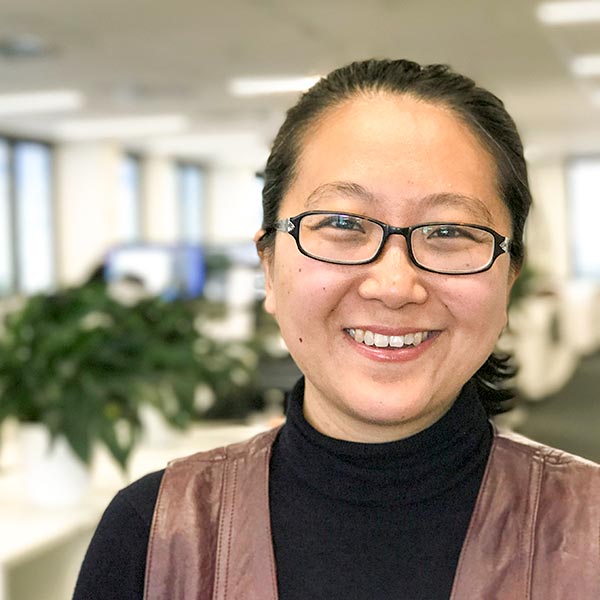 Managing DirectorLandscape Architect
Deiter Lim
As the landscape and urban design director, Deiter has a great deal of experience in large scale masterplanning, urban, landscape and infrastructure projects. He has overseen the integrated environmental, landscape and urban design aspects for projects across a diverse field of typologies including green and brownfield residential development, activity centres, public facilities, campuses, transport and infrastructure corridors.
Even as Managing Director of the firm, Deiter is directly involved in all major facets of project developments from the day to day running of the job including site analysis, conceptual design, design development, documentation through to contract administration. Prior to joining Tract in 1996, he worked with VicRoads, being involved with the multidisciplinary teams of consultants and engineers on site analysis, masterplanning, design, documentation and administration of landscape works associated with major road and freeway projects such as the award winning Eastern Freeway extension and Eastlink.
Deiter has a wealth of experience with a wide range of significant public and private sector strategic clients, bringing a strong philosophy of collaborative integration of design teams, with client and stakeholder communication and consultation within the project management process.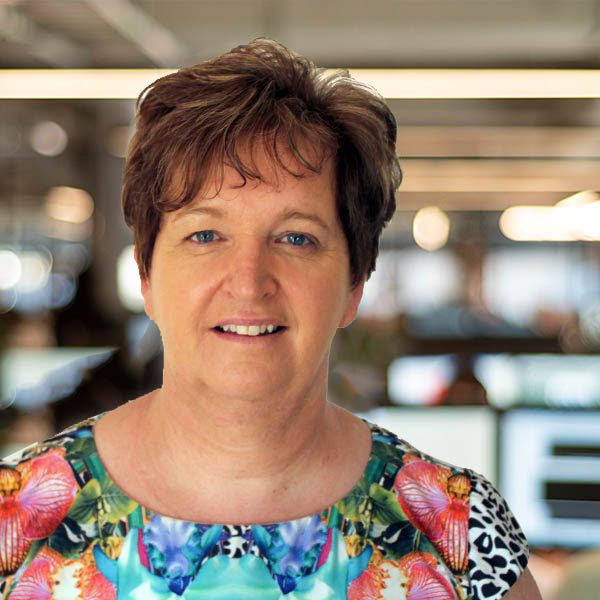 Executive Director
Chief Operating Officer
Lona Parker
Lona has over 20 years consulting experience in the property industry providing commercial and financial advice to major corporations and government organisations.
She has substantial experience as a lead financial advisor on major property transactions including representing land owners in commercial negotiations of structured disposal and development arrangements. Having managed numerous bid processes, Lona has both prepared and reviewed development analysis and commercial assessments across all sectors.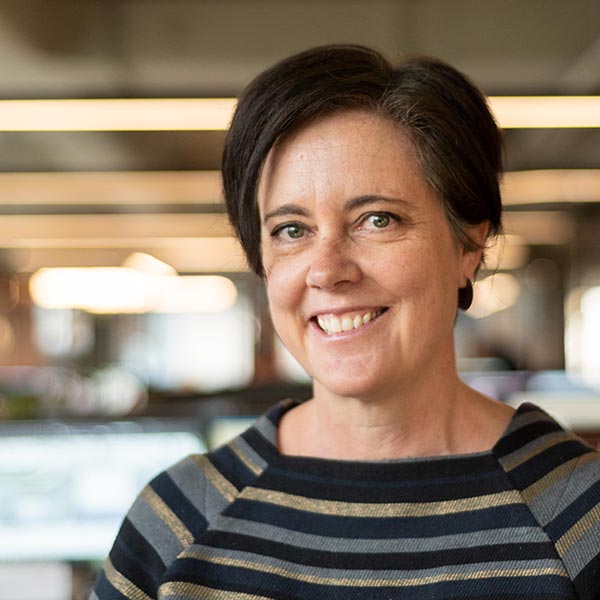 Executive Director
Landscape Architect
Janis Fischer
Janis is a Senior Principal and the leader of the landscape architecture discipline in Tract's Melbourne office. She has over 20 years' experience working on a wide range of major projects in both the Melbourne and Brisbane offices of Tract.
She is a skilled designer and plays a leading design and mentoring role at Tract. Her main area of expertise is in the master planning and concept design of large mixed- use precincts, high density residential and other urban projects. Most recently she has led projects such as the Moonee Valley Racecourse Redevelopment, Caulfield Village and the Alphington Paper Mill Master Plan.
Whilst she loves working at a big-picture scale, she also enjoys the finer grain detail and has been instrumental in some of Tract's smaller scale, highly detailed design projects such as MPavilion 2017 and 2018, and the 2017 and 2019 award winning show gardens for the Melbourne International Flower and Garden Show.
Janis enjoys nothing more than working on challenging projects and solving difficult problems with creative design solutions. She believes that landscape architects play an important role in shaping the future of our cities and promoting sustainability, enhanced quality of life, and a sense of community.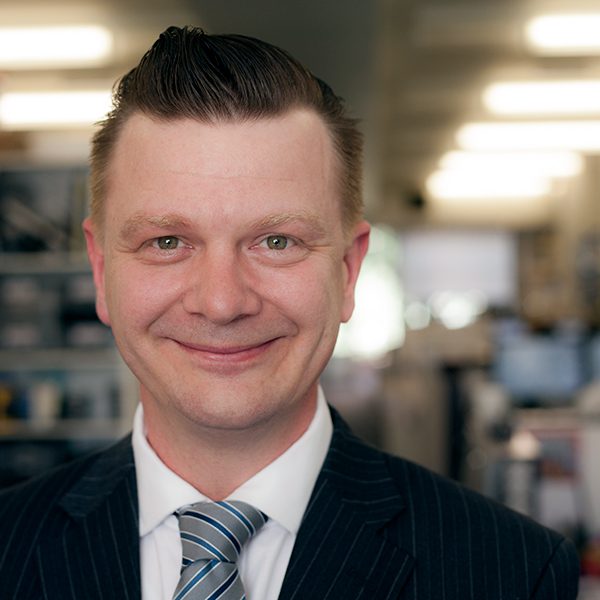 Executive Director
Town Planner
Justin Slater
Justin first became interested in in town planning during his high school studies having earlier grown up in shared housing and later social housing in Melbourne's northern suburbs.
With over 20 years professional experience, Justin provides statutory and strategic planning advice, development facilitation, land use planning and policy services to a range of government and private clients.
His expertise includes: · Planning Scheme Amendments – preparation, coordination and negotiation; · Land use re-zonings; · Structure Planning – preparation, review and advice to both government and developers; · Development Plan preparation and negotiation; · Development Contribution Plans – review, advice and negotiation of works in kind; · Subdivision – design review and planning permit processing; · Use and development – planning permits and authority approvals; · Advocate services – submissions and negotiation of client concerns; and, · Expert services – peer review and expert evidence.
Executive Director
Town Planner
Luke Chamberlain
Luke has developed a broad range of skills through his work in both the private and public sectors. During his early years as a planner he was responsible for statutory and strategic planning processes in one of Melbourne's major growth corridors. Luke was exposed to the gentle art of balancing the many competing objectives in planning and worked effectively with the full gamut of stakeholders from local communities to government agencies.
Throughout his 15 years at Tract Luke has achieved great results for clients across Victoria, including in greenfield and urban renewal areas. Over the past 10 years Luke has been a driving force in some of the most innovative infill developments in metro Melbourne, including the iconic 9-11 Cremorne Street which heralded the revitalisation of Cremorne as a cornerstone of Melbourne's creative economy.
Luke consistently adds value to his clients' projects through his refined skills in effective communication and negotiation. Luke understands that his clients rely on accurate and timely advice at the front end of projects and that often a planning solution requires some creative thinking.
Luke has represented applicants at VCAT for more than 15 years in an advocacy role and has more recently broadened his skills base by acting as an expert witness.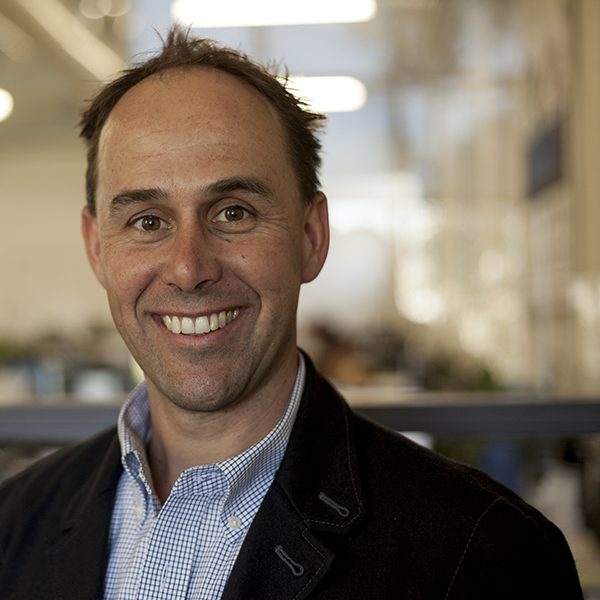 Senior Principal Landscape Architect
Alistair Wenn
Alistair is currently the Manager of Tract's Melbourne office and brings together Tract's core disciplines of Planning, Urban Design, Landscape Architecture and Media.
Alistair provides leadership, coordination and management of Tract's interdisciplinary resources ensuring that Tract's specialists are aligned with project needs and requirements to deliver the best possible project outcomes. As Landscape Architect with two decades of experience, Alistair takes pride in delivering authentic places and spaces that balance community needs and expectations with existing context, natural environment and sustainability drivers.
Alistair's extensive project experience covers a range of sectors including; residential communities, golf course development, public open space, sporting facilities, aged care and retirement, institutional and landscape planning projects. He is directly involved in all facets of project management and delivery form inception through to constructed project delivery.
Director of Town Planning
Andrew Robertson
Andrew is a town planner with experience in the areas of statutory and strategic planning gained from over 28 years of employment in Local Government and planning consultancy. He has extensive experience in development planning in the private and public sectors in both Victoria and Queensland.
Andrew recently worked from the Brisbane and Melbourne Tract offices where he provided planning services for projects across both States. This role is integral to the multi-disciplinary approach of Tract across the planning, landscape architecture and urban design services in Melbourne, Brisbane and Sydney.
Andrew is now based in Melbourne where he has particular skills in Activity Centre planning, urban renewal projects, subdivision, master planned communities and higher density housing. Andrew has prepared and co-ordinated development approvals for subdivision and housing estates as well as small to large scale mixed use residential, commercial and industrial developments. Andrew has proven skills in negotiating development approvals and co-ordination of major project approvals from rezoning to implementation stages.
Andrew offers specialist skills in coordinating approval of large scale complex urban renewal projects on infill and brownfield sites. This includes a high level of government negotiation to facilitate rezoning requests, development plans and permit applications for new infill development. Andrew also has extensive experience in expert evidence representations at panel hearings and VCAT, and in the preparation of due diligence reviews and planning investigation reports for site acquisition and land disposal.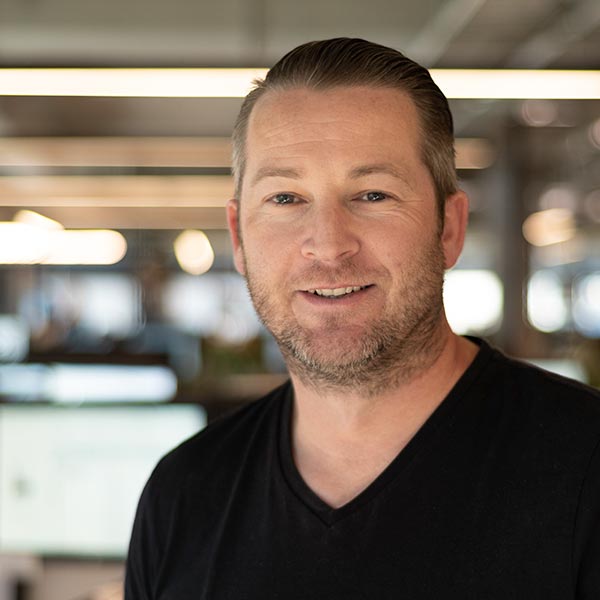 Senior Principal Landscape Architect
Chris Downie
Chris is a Principal Landscape Architect and Horticulturalist with 15 years of experience in the landscape industry. With previous experience in the allied field of horticulture, Chris has brought his expertise to a broad range of projects.
His experience includes the design and delivery of public domain, waterfront, residential, commercial and private landscapes. He has a keen interest in built form, urban and rural landscapes, but naturally Chris's previous studies influence his approach to design, which places plant selection and planting design on a footing equal to that more commonly afforded to the built form. Chris's horticultural expertise is similarly diverse, he has a keen interests in arboriculture, urban ecology, revegetation, sports turf management, plant selection and detailed planting design.
Chris is directly involved in all facets of project management & implementation, from master-planning and concept design, through to design development, construction documentation, tendering and contract administration.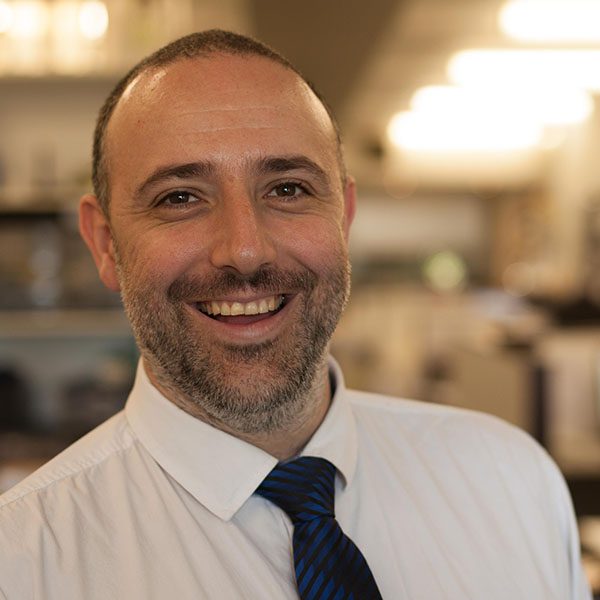 Senior Principal Town Planner
Daniel Soussan
Daniel is a Principal Town Planner with over 18 years of both public and private sector experience.
From 2009 to 2015, Daniel was planning co-ordinator at the City of Melbourne working on a wide range of statutory and strategic planning projects within what was at the time the fastest growing municipality in Australia. During this time Daniel worked on a wide variety of projects ranging from public realm plans, to large scale urban renewal projects in Melbourne's growth areas (Docklands, Fishermans Bend, City North and Arden-Macaulay) to some of Melbourne's tallest residential skyscrapers.
Over the course of his career Daniel has developed excellent working relationships with a wide range of government and private stakeholders. He has highly developed skills in negotiation, consultation and development facilitation. Daniel has expertise in high density residential developments, student accommodation, education facilities, industrial and commercial developments, liquor licensing and gaming applications, as well as a highly developed appreciation of urban design and heritage.
Daniel is a creative and innovative thinker with a no-nonsense practical approach to achieving positive planning solutions. Daniel also has considerable experience appearing before VCAT as both an advocate and expert witness.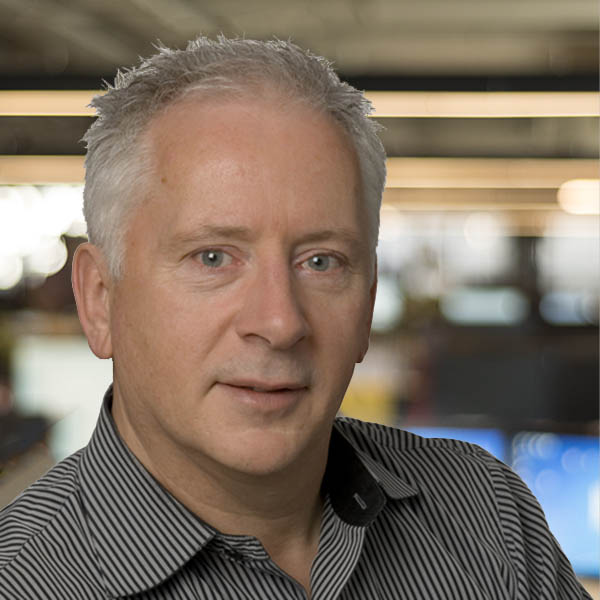 Director of Landscape Architecture
George Gallagher
George's skills in landscape architecture and civil engineering enable him to translate design concepts into built form.
Since joining Tract in 1979, he has been responsible for the resolution of complex design and technical issues relating to a wide range of commissions including urban, waterfront, institutional, infrastructure, recreational and environmental rehabilitation.
Specialising in site detail design, George's particular interest is in working with clients, design professionals and construction industry to add value and quality to projects. By repeatedly demonstrating the tangible advantages which his skills can bring to the tasks of problem analysis, and resolution, George continues the Tract tradition of actively promoting landscape architecture in Australia.
George's work is integral to Tract's major projects throughout Australia and overseas, often involving extended periods of on-site residency, where his natural enthusiasm and dedication have not only added to the success of the project, but also to the acceptance of this profession. As the manager of Tract's Sydney office, he has been responsible for all design, documentation and technical issues related to the NSW commissions since 1988.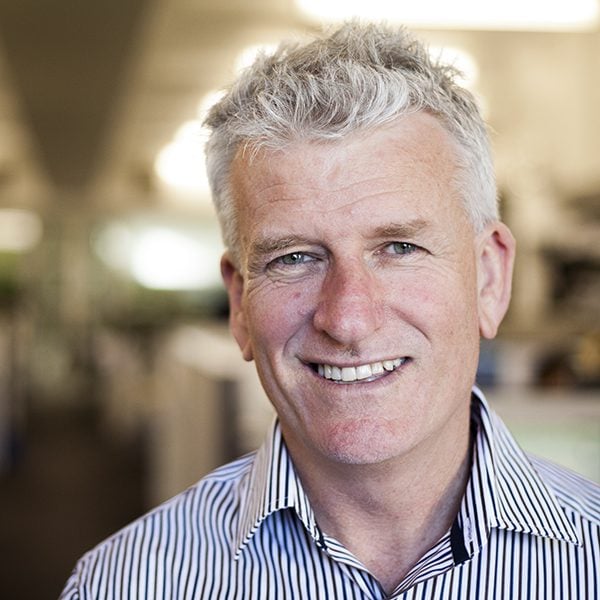 Director of Town Planning and Landscape Architecture
Graeme Harvison
Graeme offers over thirty years of experience in the field of landscape architecture, urban design and masterplanning.
He has been extensively involved in the planning and design of major infrastructure, foreshore and public realm, commercial, residential, industrial, education, resort and tourism projects throughout the world, including working extensively in Australia, South East Asia, China, the Middle East and New Zealand.
Graeme has held managerial roles within a global design practices. During this time Graeme also took on several international roles at a management level Board Representative of Suzhou Joint Venture (Jinji Lake). He has held Board positions on Alliance Projects for large infrastructure projects including the Inner Northern Busway, Brisbane.
Graeme is dedicated to the creation of attractive and functional environments that represent innovative, site responsive design solutions. His work has been recognised with a number of industry awards. He is a strong supporter of collaborative teamwork and leads with an ongoing commitment to high quality, integrated, multidisciplinary design. Combining a comprehensive understanding of urban planning issues with strong design skills, his responsibilities have ranged from broad-scale structure planning and project conceptualisation through to detailed urban design implementation.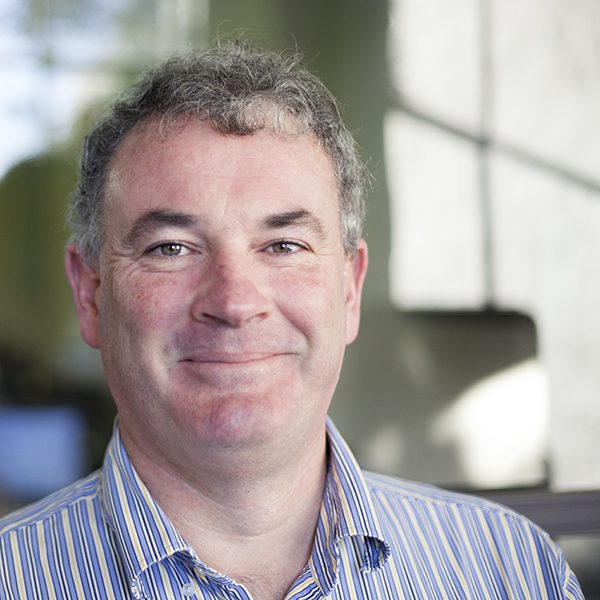 Senior Principal Town Planner
Greg Wood
Greg is a town planner with over 30 years' experience in statutory and strategic planning. His experience encompasses a wide range of expertise involving inner metropolitan planning (including heritage planning), outer Metropolitan planning and regional planning.
Concentrating primarily on strategic land use planning since the 1990's, Greg has developed experience in Greenfields Urban Planning, New Town Development and Rural Land Use Planning in both the public and private sector this includes policy development, strategic plan development, planning Scheme amendments and whole of planning process management through to implementation. Greg's extensive experience in local government has enabled him to implementor the ground, policy that he has been involved in developing giving a unique insight into effective planning for implementation.
Greg has particular experience in preparation and implementation of development contribution plans having developed Wyndham's policy in the mid 1990's, managing the scheme, monitoring development contributions income and expenditure and assisting in overseeing the expenditure on infrastructure development. More recently providing advice and facilitating the implementation of DCP's and the emerging ICP plans has been a specific focus.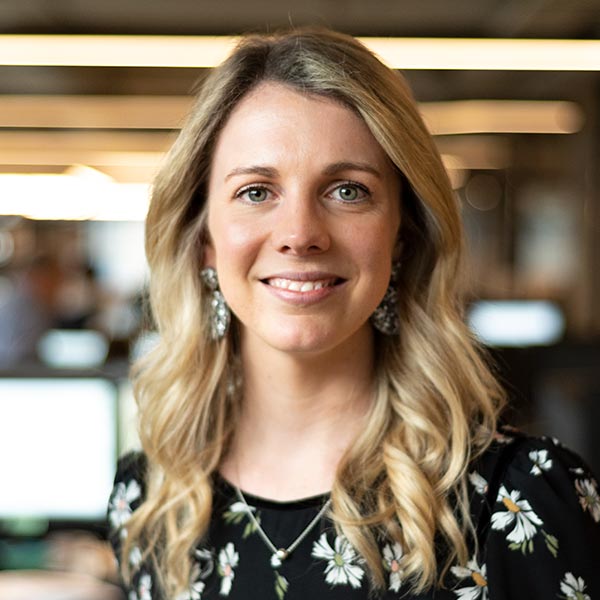 Senior Principal Town Planner
Jess Noonan
Jess has held a number of key town planning positions in the industry. Jess has over 10 years of experience working across statutory, strategic and social planning projects. Jess is also the Co-Founder of the Planning Xchange podcast, an independent podcast which seeks to promote a better understanding of urban affairs and city design across Australia.
Jess has also completed a Masters in Public Health at Deakin University. Her thesis investigated the factors contributing to social connectedness in older Australians living in aged care facilities. Jess has a true passion for creating and designing environments which consider the determinants of health and promote healthy living principles.
Jess has had experience with a diverse range of urban planning projects, including a range of approvals for high profile, medium and high-density mixed-use developments, greenfield subdivision and various tourism-based developments. Jess also has extensive experience as a strategic and social planner having provided town planning and social planning inputs on a number of large structure plans, development plans and urban design framework plans.
Jess specialises in social planning matters, having prepared community infrastructure plans and economic, social and land use assessments for various metro and regional municipalities. Jess has a particular understanding of demographics and how this can influence long-term strategic planning.
Jess is an active participant in the planning industry and has established contacts amongst consultants, developers and Government. She has previously held a number of roles with the Planning Institute of Australia, including the National Young Planner Representative for Victoria between 2009-2012, Chair of the Social Planning Chapter for the Victorian Division and since 2018 has held the position of Vice-President of the PIA Victoria Division Committee. In 2011, Jess was awarded Young Planner of the Year by the Planning Institute of Australia and in 2017 was awarded the Female Achiever of the Year Award from the Planning Institute of Australia and the Women's Planning Network.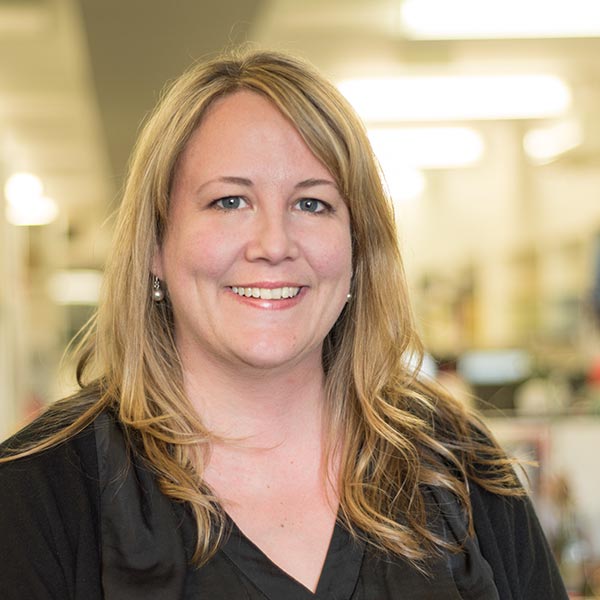 Senior Principal Landscape Architect
Joanne Green
Joanne is a Registered Landscape Architect with over 15 years' experience in both Australia and the UK.
Her project experience includes mixed-use, commercial, retail, residential developments and institutional projects with a particular interest working on mixed use and commercial projects that include public realm and podium level landscapes. Joanne has significant experience working in the growth areas delivering open spaces for a number of developers across Victorian Local Authorities.
Joanne has a keen interest in the support and development of junior staff and has been involved in the Australian Institute of Landscape Architects (AILA) registration programme having mentored a number of landscape architects to successful registration.
During her time in London Joanne worked on a number of large scale mixed use and commercial public realm projects from concept to construction within central London as well as the Masterplanning of institutional facilities across the UK.
Senior Principal Town Planner
Joseph Indomenico
Joseph is a Principal in Tract's Melbourne planning team with over 10 years of experience in both the statutory and strategic planning disciplines. Over recent years, Joseph has developed a strong interest in medium and high density development in and around metropolitan Melbourne.
He is passionate about good design and the opportunities that present for the private and public sector with a growing population. Joseph's knowledge of the planning system, and the nuances that exist within it, allows him to provide quick and value-adding planning advice and preparation and coordination planning approval services. Joseph is a firm believer in collaboration and building strong relationships with clients, consultants and stakeholders.
He also prides himself on his fastidious project management skills and ability to think outside of the square to find practical solutions whilst minimising risk. Joseph also has extensive experience in community consultation, Councillor briefings and presentations, preparing Planning Scheme Amendments and Development Plans, and providing representation at VCAT and Planning Panel Hearings.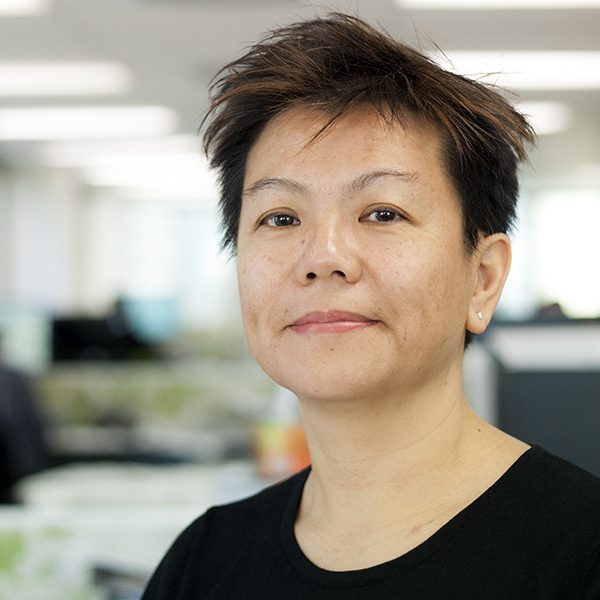 Director of Landscape Architecture
Julie Lee
Julie is skilled in the project management of large scale, multi-disciplinary urban design projects and has an established reputation in the design and delivery of significant public realm projects.
Her interest in developing sustainable places is at the core of her activities. She is highly skilled in team management from concept development through to construction completion. Her projects often involve community engagement and collaboration with specialist consultants.
Julie's work experience spanning over 30 years includes infrastructure, housing, institutional, urban, recreational and commercial projects. She played a key role in establishing Tract's Sydney office as State Manager and on the Board of Tract Consultants. (2001-2017). Julie has a keen interest in making improvements at all levels and has championed the locally lead establishment of Streets Alive and Community Garden working groups.
She provided pro bono design and management services for the competition winning Marrickville Public School 202020 Vision improvements. She continues to champion the environment through her involvement in AILA's Advocacy Committee and AIA NSW Built Environment Committee as AILA's Representative and serves on AILA's Registration panel.
Recent projects include cycleway and public realm upgrades for the City of Sydney and Northern Beaches Council. Team lead on CBD streetscape improvements and cycleways totalling over $50M and was project director for Dee Why Town Centre Upgrade ($26M), and is a specialist in design and documentation, contributing significantly to all complex commissions, particularly in the co-ordination and liaison of technical consultants and collaborating architects.
Senior Principal Landscape Architect
Leah Tait
Leah is a talented Landscape Architect with over 15 years' experience. During this time, she has contributed a wide range of projects including mixed used, residential, civic and large-scale infrastructure projects throughout Australia.
Leah excels in multidisciplinary environments, is hard working, dedicated and determined to deliver quality outcomes for every project. She is confident in all aspect of project delivery, from project management, design documentation through to construction administration. Her enthusiasm for design lies in the integration between landscape and built environment, and she is skilled in the interpretation of conceptual design into detailed design outcomes through to completion of project.
She has wealth of DDA and standard compliance experience in Landscape Architecture and Urban Design and has a particular interest in how we deliver innovative solutions for every project.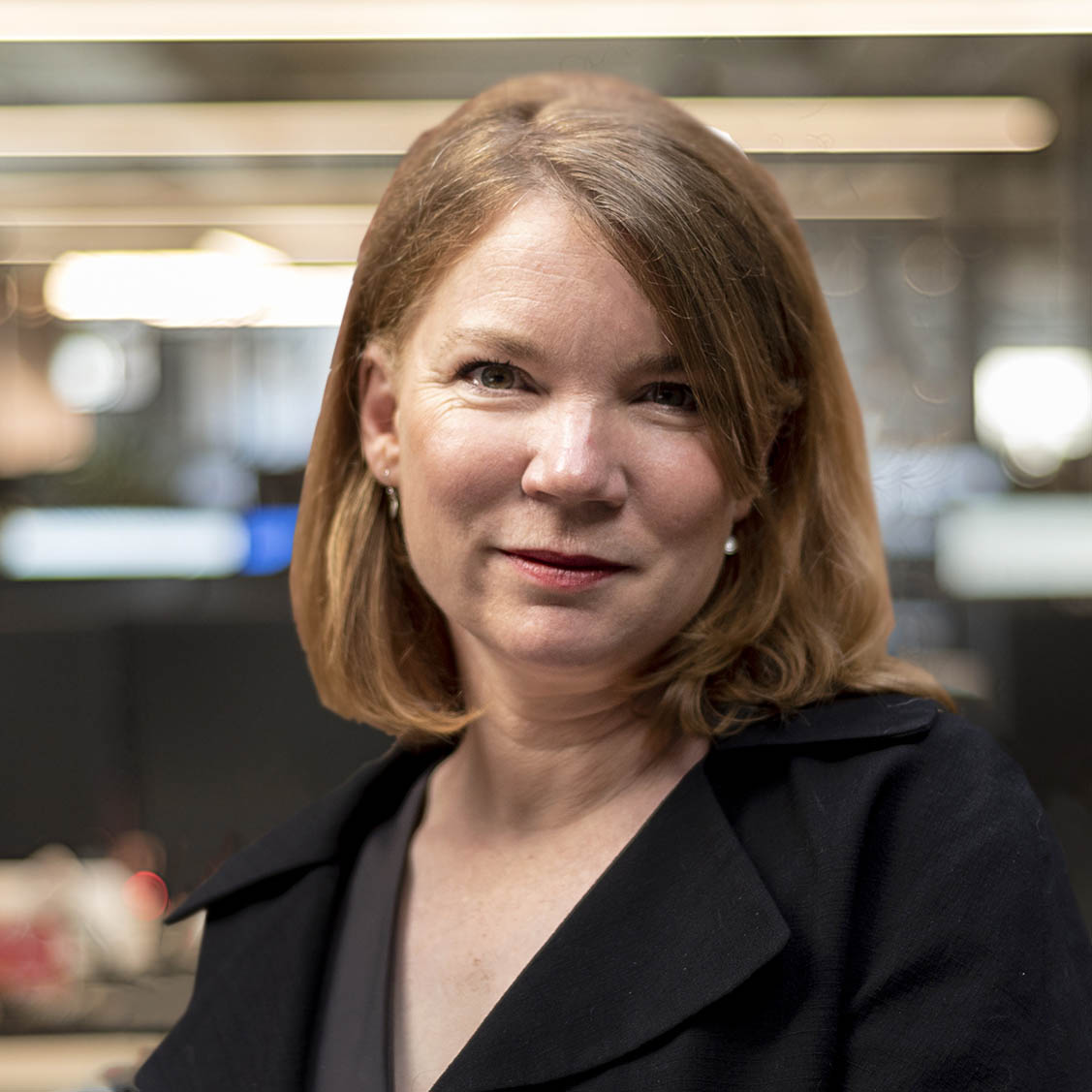 Senior Principal Town Planner
Katie Murphy
With a strong background in both statutory and strategic planning, Katie has over eighteen years' experience as a Town Planner.
Katie is an accomplished advocate for her clients across a range of projects, and is extensively skilled in the planning application and appeals processes. She has coordinated town-planning approvals for numerous residential and non-residential projects of varying densities. Katie has broad experience in the non-residential sector, having secured approvals for a range of land uses, including emergency services facilities, educational facilities and places of worship. In recent years, Katie has also developed a key expertise in tourism projects and has coordinated the planning approvals for several major recreational, resort and accommodation projects within Victoria.
Since joining Tract, Katie has extended her interest in strategic planning processes through involvement in major strategic planning projects within Melbourne's growth areas. She has also coordinated amendments in both regional and in urban locations. In 2014-2015 Katie provided consultant town planning advice and advocacy for the City of Darebin as part of two successful planning scheme amendments implementing the new residential zones. Within the residential sector, in addition to greenfield projects, Katie has coordinated approvals for several high yielding developments including student apartment projects. By coordinating a broad range of projects, she continues to consolidate her knowledge of the Victoria Planning Provisions and associated land use policy and allied legislation.
The diversity inherent in the complex projects she manages keeps Katie's passion for planning alive. Her commitment to applying rigour to project management produces excellent results for her clients and a track record of successful outcomes.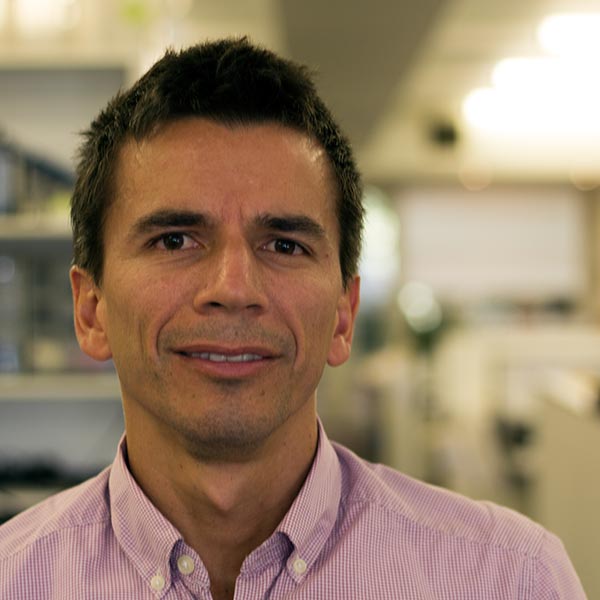 Senior Principal Landscape Architect
Mariano Lopez
Mariano completed the Master of Landscape Architecture in 2006 at the University of Melbourne. He also has a bachelor degree in Architecture from Ricardo Palma University in Peru with several years of work experience within the industry.
He has been a part of the Tract team since 2005, working in both Melbourne and Suzhou, China. During this time Mariano has contributed to the development of a range of landscape & urban design projects through all levels of the design process, from strategic planning and schematic design to design development and construction documentation. Mariano has extensive experience in the design of education facilities.
He brings a wealth of experience and design understanding on recent trends in University and School design, and the ways in which campuses now utilize their outdoor spaces as an extension of the teaching environment. Current projects include Shepparton School and Latrobe University Garden View.
Mariano is motivated by the application of innovative design strategies to improve the quality of landscape and open spaces. He is consistently dedicated to the pursuit of integrated design solutions and the delivery of projects to the highest standard.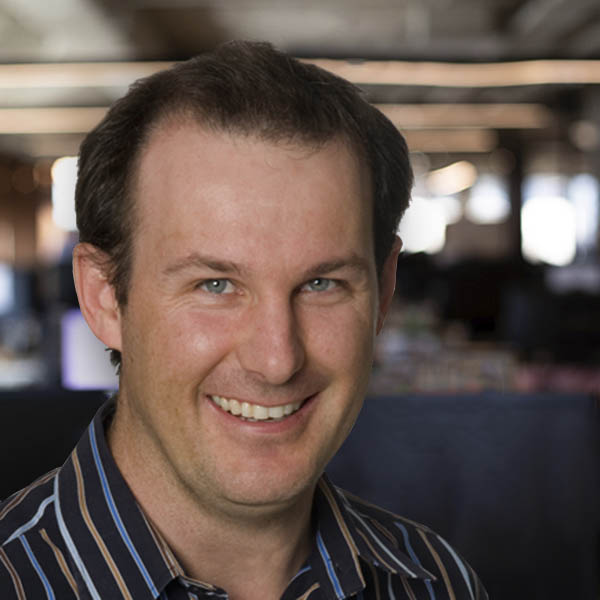 Senior Principal Landscape Architect
Matthew Easton
Matthew is a landscape architect with experience in environmental management and urban landscape projects. His studies have broadened his understanding of environmental processes and the legislative framework used to manage the environment.
This experience has been applied to his work in landscape architecture. In mid-1994, Matthew joined Tract and has since been involved in the design, documentation and supervision of a number of projects. Matthew has dealt with a broad range of site planning and residential developments throughout his career. He has been project landscape architect for the works at Darling Island from the master planning stage through to construction as well as many other residential projects.
Matthew has also been involved with the environmental review process of Pacific Dunes Golf Course and residential estates, which needed to address the impacts of the development on a number of environmentally sensitive areas. Matthew is responsible for the environmental management of projects.
Matthew has received Tract's travelling scholarship to undertake a study tour of Germany, Italy, France. During these tours he has built on his urban design and environmental management knowledge and explored current best practice project examples including: Water sensitive urban design practices at Potsdamer Platz, Berlin; Kronsberg, Hanover; and a subdivision in Potsdam, Greenwall Technologies – including the work of Patrick Blanc in Paris and Singapore and Public Spaces and their use – Throughout Europe including the urban renewal of Zurich, Switzerland, The heritage plazas of Italy and Bridges – including the works of Calatrava in Spain, Wave and Helix bridges in Singapore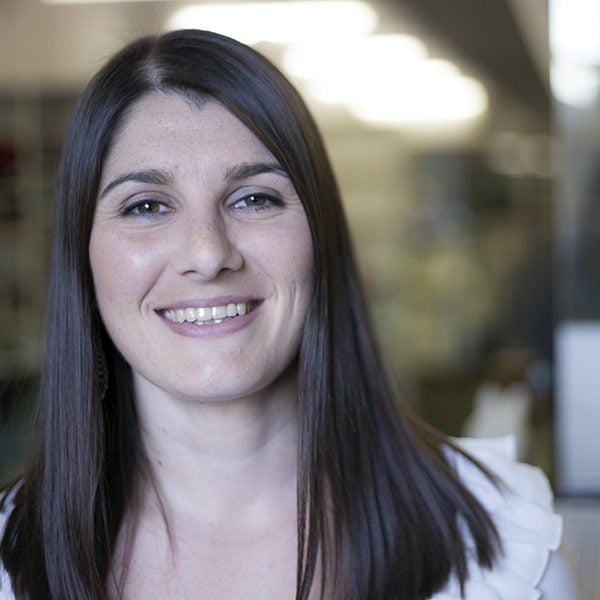 Senior Principal Landscape Architect
Melissa Vukovic
Melissa is a Landscape Architect with 15 years of experience in the development industry. Prior to commencing at Tract in 2007, she worked at a smaller Melbourne practice where she gained experience in both on-structure public realm landscape, and waterways. Whilst at Tract, Melissa has worked on many facets of Landscape Architecture projects including aged care, public realm, medium and high density housing, commercial, wetlands and community developments. She was heavily involved in the delivery of the 2015 UDIA award winning Acacia Place development in Abbotsford. Melissa is involved in all aspects of project management & implementation from master planning and conceptual design, through to design development, construction documentation, tendering and contract administration. She prides herself on being enormously capable, and is a clear and direct communicator. Melissa enjoys working on challenging projects and solving difficult problems with innovative design solutions, whether at the design phase or during construction. She relishes the opportunity to work collaboratively within a team to ensure the best outcomes for every project she is involved with. Melissa is a registered landscape architect, and a 500 Women in Property participant.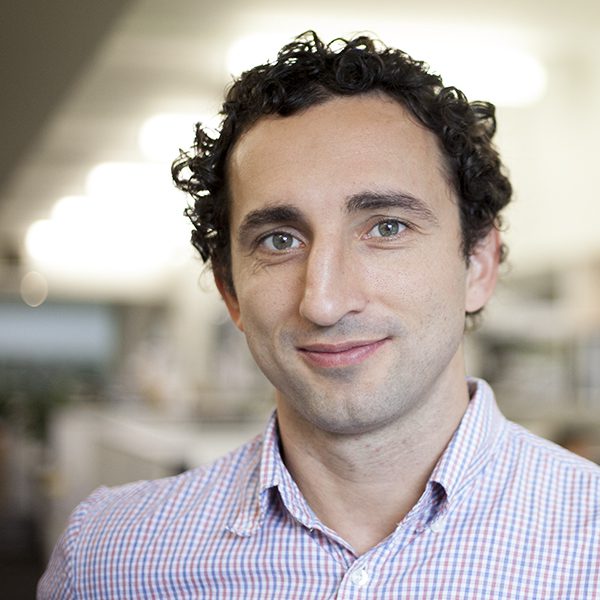 Senior Principal Urban Designer
Michael Natoli
Michael is an Urban Design Senior Principal with broad experience in urban design, landscape assessment and planning projects, in diverse urban settings and landscapes, within Australia and overseas.
Through this varied experience he brings a highly developed appreciation of the principles of Urban Design and the application of these in creating a unique sense of place in both the public and private realms. He uses this understanding to develop urban design concepts, masterplans, land use and built form strategies and design guidelines for projects at all scales.
With a good mix of public and private sector projects, Michael understands the needs and requirements of a range of planning and design clients. Michael has extensive experience in masterplanning communities of various scales from the regional and corridor level through to subdivision design and site layouts.
Michael has a particular strength in the clear representation and communication of design analysis, concepts, policies and guidelines especially through the use of 3D modelling, GIS mapping and illustrative techniques.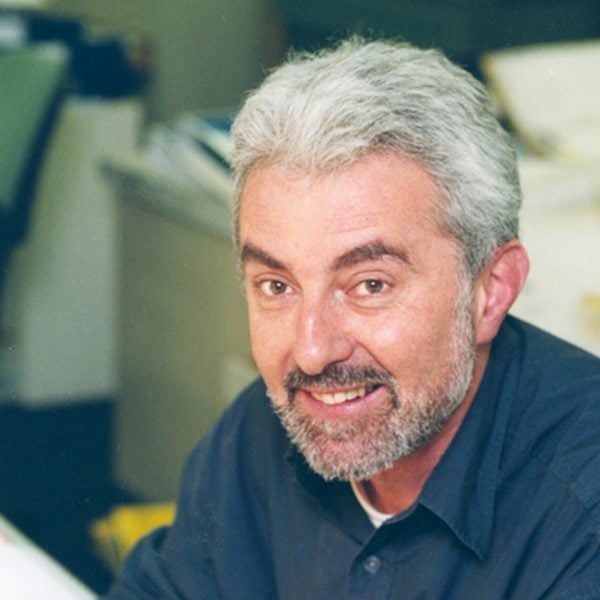 Director of Landscape Architecture
Mike Stokes
Mike's experience in landscape and urban design, (practiced within a landscape architectural context for over 35 years), combined with formal training in Architecture, positions him as one of the leading practitioners of this design form in Australia.
Mike's core creativity was refined and reinforced at Prahran College of Advanced Education, widely acknowledged as the most innovative art and design school in Australia, provided a unique platform for studies in Art, Industrial Design. After graduating in Architecture, Mike honed his design skills with several leading architectural design firms including Gunn Hayball Architects. A strong interest in the integration of built form with the landscape was the impetus to join Tract Consultants, Landscape Architects, Urban Designers and Town Planners in 1984, where he became Director in 1990.
A career-long fascination with place, defined by the underlying complexities of scale, activity, theme and character has been a core driver of Mike's career, and the basis of his considerable expertise. Recent projects Mike has designed that have received professional awards include; · Acacia Place Mixed Use Residential – 2016 UDIA Award for Excellence · Rylands Kew Retirement Village – 2007 UDIA Award for Excellence · Cheltenham Green – 2008 UDIA Award for Excellence · Delgany residential Development – 2007 UDIA Award for Excellence · Melbourne Doclands NewQuay Precinct – 2004 Australian Award for Urban Design and RAIA Award for Commercial places · 12 Apostles Visitor Centre – 2004 AILA Design Award.
Mike regularly travels abroad to keep abreast with design and development trends, the most recent focusing on mixed use high density residential developments along the West coast of USA and Canada.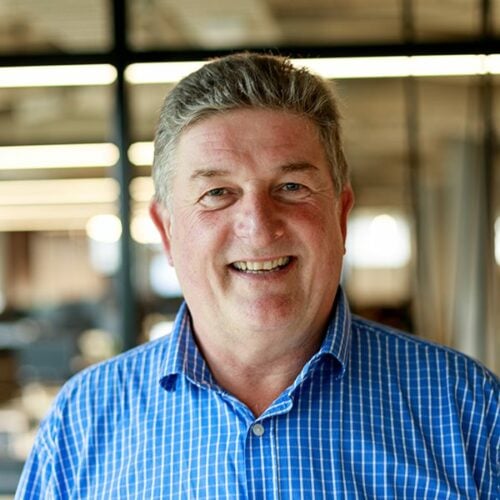 Director of Town Planning
Nevan Wadeson
Nevan is one of the Directors of Planning in the Melbourne office of Tract. Nevan joined Tract in 1992, having worked as an assistant Regional Manager at the Victorian Department of Planning. In that role he exercised delegated responsibility for deciding planning application requirements and approving major planning proposals on behalf of the Minister for Planning and Housing.
Nevan has extensive experience in the development and implementation of statutory and strategic planning in Victoria and Australia. With over twenty five years work in the private and public sectors, he has been involved in many diverse areas of planning and has comprehensive skills in statutory and strategic planning; local, metropolitan and state urban and non-urban planning; environmental planning; presentation of major planning appeal and amendment hearing cases; negotiating at senior levels; project team management work; policy development and implementation; and amendment preparation and recommendation for approval.
Nevan has been responsible for the management and completion of a variety of individual and team projects for corporate, private, local and State Government clients. He regularly provides comprehensive strategic and statutory planning advice on major projects and practical urban design and development expertise for clients.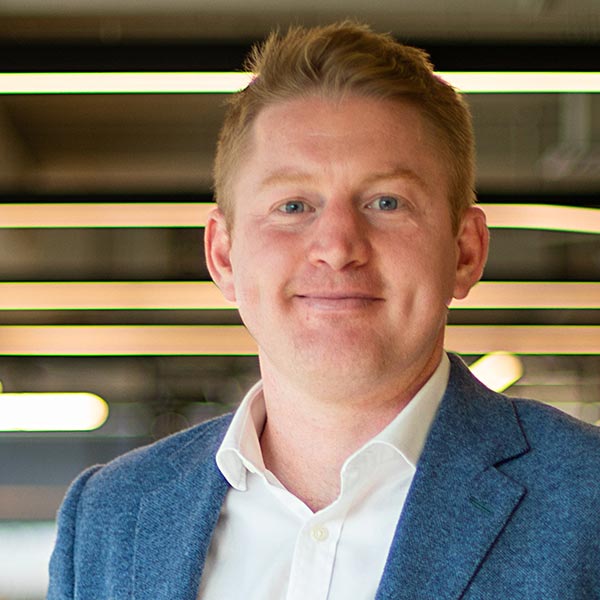 Senior Principal Town Planner
Nick Clements
Nick is a statutory and strategic planning with 15 years industry experience in both Metropolitan Melbourne and Regional Victoria. Having spent 10 years in Tract's Melbourne office, Nick now jointly leads the expanding team in Tract's Geelong office.
After relocating his family to Geelong, Nick has immersed himself in the intricacies of the Geelong development industry and he prides himself on having an excellent understanding of Geelong's rapidly changing industry conditions. He is proud to be part of the rapidly changing demographics of Geelong and looks forward to being a resident of the region for many more years to come.
Nick was a previous committee member of the Victorian Planning and Environmental Law Association's Young Professionals Group and is a current active committee member of the Geelong Chapter of the Urban Development Institute of Australia. Nick has a particular interest in the planning for and delivery of recreational and tourism projects and the delivery of major metropolitan and regional growth areas.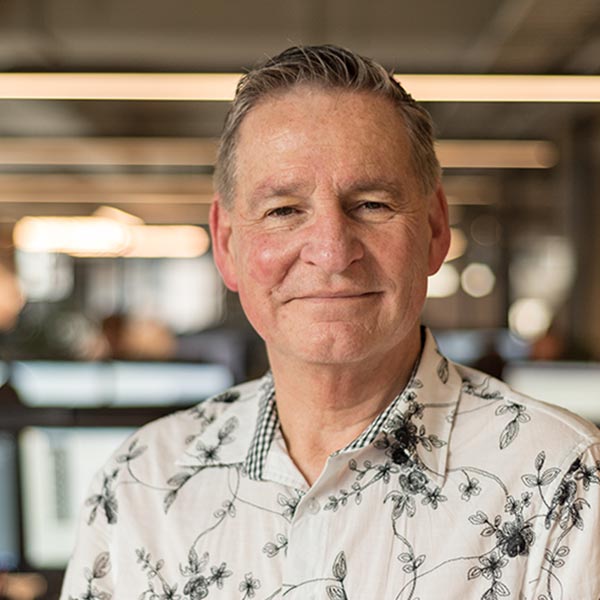 Senior Principal Urban Design
Peter Crick
Peter is a registered architect with exceptional design and visualisation capabilities. He brings a distinctive perspective to architectural and urban design challenges through his wide ranging experience and unique set of skills.
His creative approach means that he is able to adapt these to address individual client requirements and to respond imaginatively to the specific site conditions and development circumstances. His work embraces the spectrum from creative conceptualisation through to the detailed design of many notable buildings and developments.
He has worked extensively in the tourism and commercial sectors, and in addition has completed numerous other public sector projects including Shire Council offices, TAFE and other educational and community buildings. He also has a strong portfolio of residential work including medium density housing and private residences. His urban design work includes masterplans and structure plan preparation, and he regularly brings his architectural perspective to collaborative problem solving.
Peter's skills include a celebrated ability to clearly and creatively illustrate design concepts and to effectively communicate ideas to client and user groups.
Founding Director
Landscape Architect
Rodney Wulff
Rodney has extensive experience in landscape architecture and natural resource analysis, gained in a range of projects from detailed design and implementation for the built and natural environments, to regional resource, visual impact and landscape assessment studies. As a founding Director of Tract in 1974 and Managing Director from 1996 to 2008 Rodney has been able to apply his considerable expertise and experience in management and design in the most efficient manner.
Rodney has extensive governance experience and has served as Deputy Chancellor of RMIT University. Rodney has played a key role, often as team leader, in urban and rural developments, environmental, landscape, visual and recreation studies, site planning and design.
His work in Australia and overseas includes foreshore developments, commercial/industrial projects, residential estates, visual assessment, design guidelines, campus planning and design, cemetery and memorial parks, freeways, natural resource analysis and environmental studies, visual and landscape assessment, expert witness presentations/evaluations as well as urban design. Many of these projects required consideration of a wide range of commercial, environmental, aesthetic, physical and scientific design and planning factors.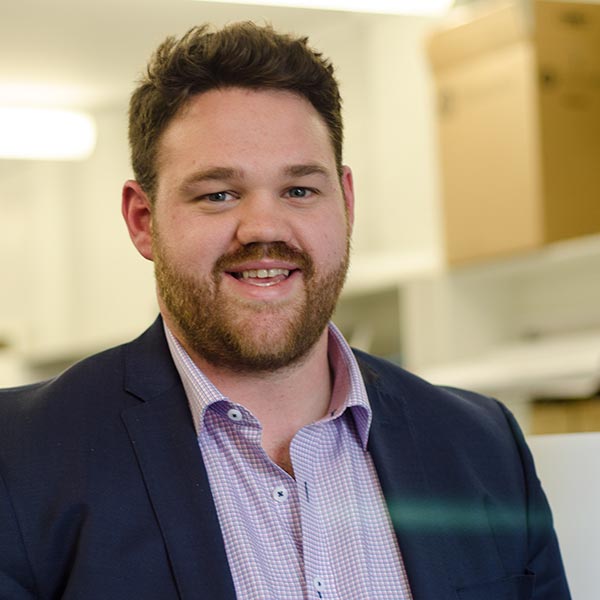 Senior Principal Town Planner
Simon Loader
Simon is a Principal in Tract's Geelong planning team with over 10 years of industry experience in both Local Government and private consultancy.
Over recent years, Simon has helped grow the Geelong office and has developed an extensive knowledge of the regional landscape and built a wide network that allows him to provide value-add to projects and clients alike.
Simon is unashamedly pro-Geelong and the opportunities the region holds for future generations and is gracious for the opportunity to be a key player in shaping its future. Simon strongly values collaboration and building enduring relationships with clients, consultants and stakeholders
Simon has led major projects in both statutory and strategic planning fields and also has extensive experience in community consultation, Councillor briefings and presentations, preparing Planning Scheme Amendments and Development Plans, and providing representation at VCAT and Planning Panel Hearings.
Founding Director
Landscape Architect
Steve Calhoun
Steve is one of the leading practitioners of landscape architecture and urban design in Australia. Coming to Australia from SWA Group, a large American firm of Planners and Landscape Architects in 1976, Steve joined Rodney Wulff in the founding of Tract Consultants.
Steve has brought a depth and variety of professional experience to Tract where he specialised in urban design and site planning, helping to establish high standards in a 'new' profession in Australia. Steve and Rodney boosted Tract's national reputation when they won the Newcastle Foreshore Competition, Australia's first urban design competition in 1981.
Steve prepared urban designs for the State Government Precinct in Brisbane, Forrest Place in Perth and the Parliamentary Precinct in Canberra.
Steve has extensive international and Australian experience in the planning and design of New Communities, University Campuses, Coastal Foreshores and other environmentally sensitive areas.
Steve was the key designer of Deakin University and the Queensland University of Technology, both award-winning projects. In recent years Steve has developed Tract's practice internationally. Steve has led the Tract team in the planning and design of communities and civic projects in China, India, Thailand, Malaysia, Dubai, Mexico, The Caribbean Islands and Gibraltar.
Senior Principal Landscape Architect
Victoria Sharp
Victoria has extensive experience in Public Realm and Urban Design practice and offers a depth and breadth of expertise in project design and implementation. Her work spans, master planning and design aspects of public realm, streetscape, arts precinct and urban revitalisation projects. Victoria has achieved some outstanding and award winning results in the areas of urban revitalisation of iconic urban retail, arts and entertainment precincts, streetscape, and public realm projects.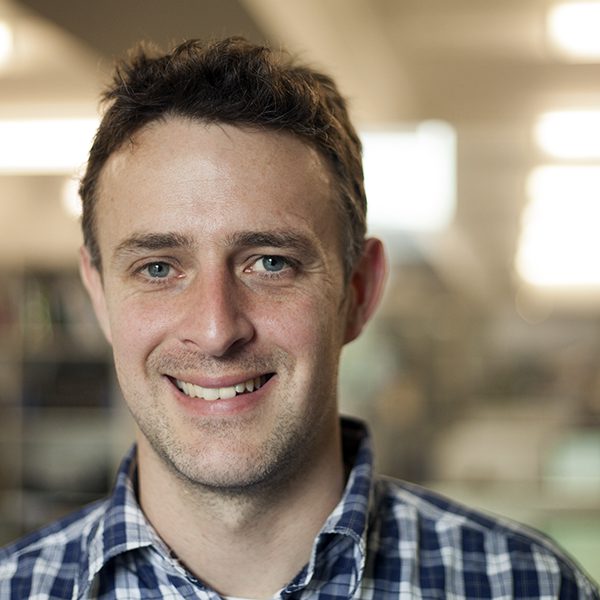 Senior Principal
Will Dodgin
With over 20 years of design and project management experience, Will leads Tract's National Digital Engineering strategy, overseeing how design layouts and models are shared in project management systems across CAD/BIM platforms.
He joined Tract in 2010 with significant experience in golf course design and sports field construction in Europe and the Middle East. His wide skill set, focusing on landform design, has helped shape and mould many Tract projects across urban and landscape design. Will works across all stages of the project lifecycle, from; developing large scale landform manipulation concepts, implementing CAD/BIM frameworks on complex infrastructure projects, to detailing intricate path and terrace layouts within stringent construction standards.
Beyond overseeing the planning and construction of many successful Tract projects, Will also leads the implementation of Tract's Quality Management System (QMS) as well as the Integrated Management System (IMS) across Tract's national framework, in accordance with the international ISO 9001 standard.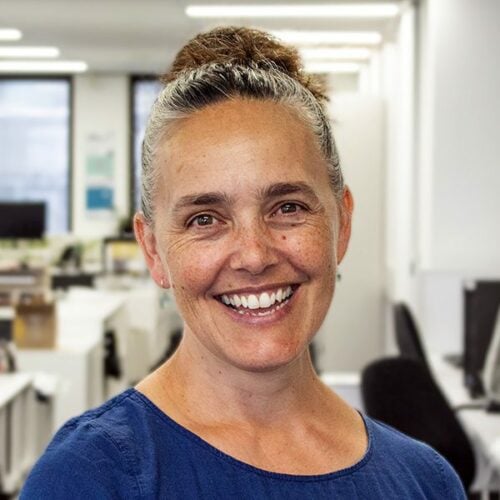 Principal Landscape Architect
Anne Lucas
Anne is a Landscape Architect with over 25 years experience, working in private practices in the United Kingdom and Australia. She has acquired expertise across the breadth of the landscape architecture profession, including site assessment, visual impact studies, conceptual design, heritage restoration and conservation, master planning, urban renewal strategies, design and documentation packages for construction and contract administration.
Her experience covers a wide range of project types from commercial development to public realm spaces, streetscapes and metro infrastructure. Anne has experience of managing complex projects and much enjoys the collaboration of the multidisciplinary team environment. Past notable projects include design and delivery of the public domain for Sydney Metro North West, numerous Health sector projects from precinct master planning to implementation and has also enjoyed a focus on creation of some of Sydney's South West residential estate creation including master planning, recreational parks, sporting precincts, cycleway networks, wetland recreation and community facilities.
Her broad experience gained over the years of designing public domain allows her to appreciate the importance of understanding the project place and how to respect this with an appropriate project response, as well as the significance of early and open cross discipline conversations.
Anne also has many years' experience with stakeholder and community engagement and enjoys this listening, learning and knowledge sharing role.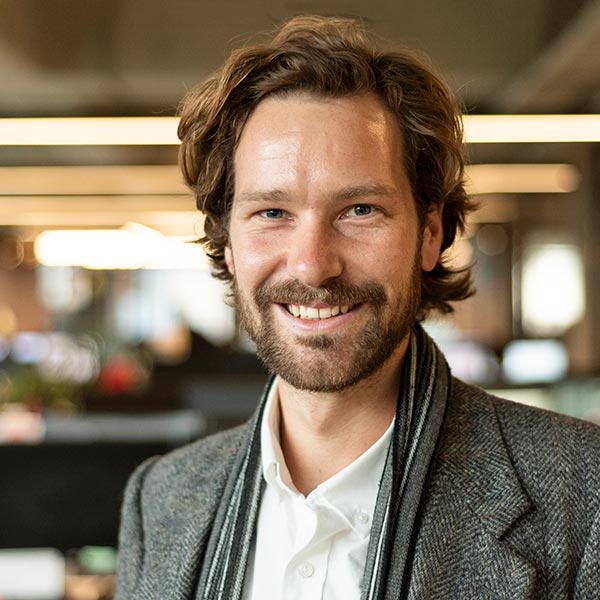 Principal Town Planner
Ben Daly
Ben is a planning generalist whose experience extends across statutory and strategic projects of many scales. Since joining Tract Ben has enjoyed a balance of private and public sector work across Victoria including a number of local and State government secondments.
A former Committee Member of PIA's Victorian Young Planners, Ben takes particular care and interest in providing guidance to Tract's junior planning staff. Ben is a committed commuter cyclist. He enjoys travel writing and has held multiple sessional teaching positions at The University of Melbourne and RMIT University.
Principal Urban Designer
Carley Wright
Carley is an associate urban designer with a unique eye for understanding the spaces of the urban environment.
Having previously worked as an architectural and cultural heritage photographer for various major cultural institutions, Carley is passionate about observing how we plan and design our cities and documenting communities in transformation. This unique background in cultural heritage underlies her approach to urban design, focusing on transforming our public realm into successful, people friendly places.
Carley embraces opportunities to work collaboratively with the community in achieving these transformations, for example in providing recommendations to Whitehorse Council on the redevelopment of their Performing Arts Centre and Civic Precinct. Carley is also a strong advocate of designing to encourage increased participation in walking and cycling activities. She has led the team working with Darebin Council to transform some of their local streets into "Streets for People", and collaborating with the City of Banyule to guide the transformation of their laneways. She has also been part of the team developing strategies to encourage active transport through the development of Principal Pedestrian Networks for the City of Knox and Warrnambool City Council, and has developed Walking and Cycling Strategies for other major municipalities.
She fundamentally believes that meaningful community and stakeholder engagement is the key to a successful project. Carley holds a Certificate in Engagement from IAP2, the professional community engagement body in Australia, and is part of the Tract Connect team of consultation accredited professionals.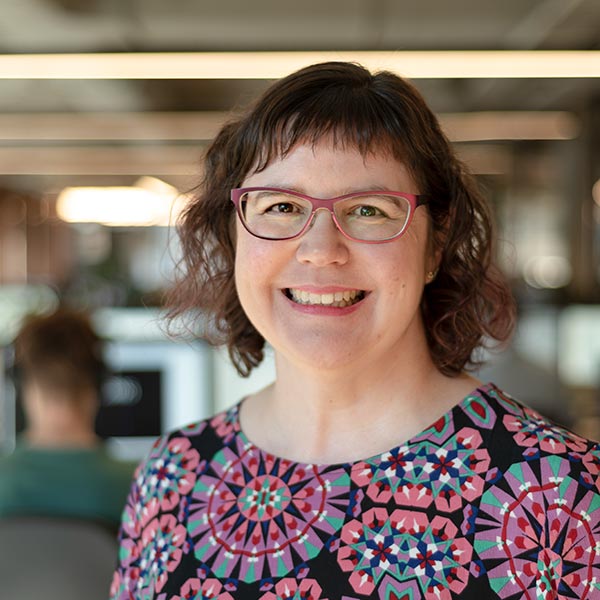 Principal Town Planner
Cristen Sullivan
Cristen Sullivan is an Associate Planner with over 19 years industry experience, having previously worked with Glen Eira and Darebin City Councils and the Department of Environment, Land, Water and Planning (DELWP).
Cristen has extensive experience in all areas of planning, particularly within local government with a focus on statutory planning, process improvement and planning reform. She has a detailed understanding of the Victorian Planning System its strengths and its challenges. Her background in local and state government provides her with a strong understanding of the mechanisms that guide government decision making.
As part of her work in DELWP's Smart Planning Program, Cristen has worked on various aspects of planning reform including drafting the residential extension to VicSmart and the drafting of multiple reforms to the Victoria Planning Provisions (VPP) as part of VC Amendments. Cristen has played a key role in the creation of the Victorian state-wide Planning Policy Framework (PPF) including creating the structure and framework, drafting policy clauses and associated amendments to the VPP and creating guidance and other supporting documentation and is currently working on the translation of Local Planning Policy Frameworks into the PPF.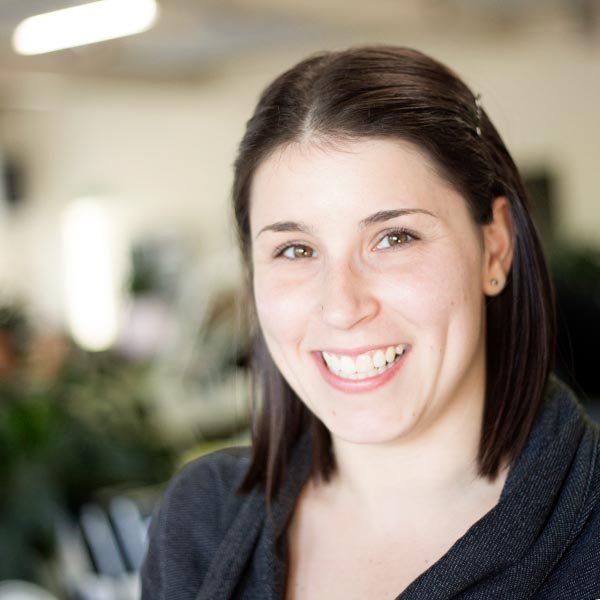 Principal Urban Designer
Danielle McCann
Danielle is an urban designer and Registered Landscape Architect with broad range of experience in the areas of strategic planning, master planning and landscape design, within metropolitan and regional Victoria, as well as nationally and internationally.
She enjoys the variety and challenge that comes from the diverse range of the projects she is able to work on as part of her role and is keen to constantly expand her knowledge and experience across all facets of the property industry.
For Danielle, urban design and landscape architecture is about delivering site responsive and appropriate design outcomes that respond to the needs of the community. With experience in delivering projects for both the public and private sector, she understands the importance of providing design solutions that are realistic, feasible and achievable and focused on the people that will use and enjoy them. Danielle is currently the project manager on a number of greenfield projects including Woodlea, Springwood Estate and Ascot Estate. Woodlea is one of Melbourne's largest and fastest growing new communities, located in the western growth corridor. Woodlea is also the largest master planned community in Australia to achieve all six of the EnviroDevelopment accreditation 'leaves' which is performance based on a broad range of elements including: ecosystems, water, energy, waste, materials and community'.
Danielle has recently assisted Woodlea in gaining planning approval for Precinct 3 and 6, which include over 2000 residential lots. It is through her involvement on such greenfield developments that Danielle is able to realise her passion for urban design and placemaking.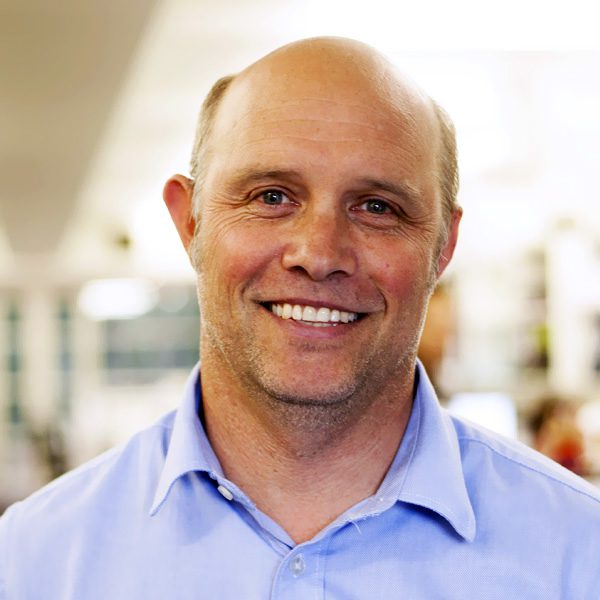 Principal Landscape Architect
Dave Cameron
Since establishing Tract's landscape capabilities in Geelong and regional Victoria over six years ago, Dave has extended Tract's already established legacy of creating great places in and around Victoria's second city.
Dave brings significant industry experience and expertise having worked in both Sydney and Melbourne delivering on the entire design process from concept inception through to project delivery and contract administration across a wide variety of projects including complex master-planned residential communities in Melbourne's growth corridor, open space, heritage, environmental, civic, retail, industrial and institutional.
Dave's leadership of Tract's Geelong landscape team has seen it grow to seven staff since 2014, further supported by a staff body of over 200 nationally. An added string of Dave's bow is his successful completion of a Masters of Planning at Deakin University, where he specialised in the areas of urban waterfront renewal and revitalisation.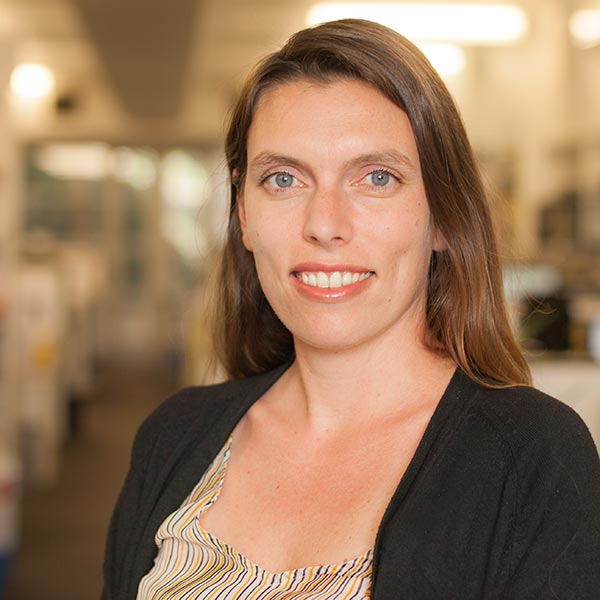 Principal BIM Designer
Elise Bertret
Elise joined Tract in 2016 with over 10 years' overseas experience in the architectural and engineering industries. Her engineering background combined with her thorough CAD and 3D modelling skills brings a high level of technical expertise to our team.
Through her ability to visualise complex 3D model solutions, Elise contributes to a wide range of landscape projects – from small playgrounds and urban design frameworks to large, state level infrastructure projects. Elise now leads many of Tract's BIM collaboration projects, where she ensures Tract's landscape grading and landform design is produced and delivered on time and budget, in 3D to widespread project stakeholders.
Elise is passionate about the use and growth of 3D and BIM across all projects as the evolution of CAD towards BIM becomes the norm. She actively participates in industry-related events to ensure Tract continues to lead the way in these rapidly evolving technologies.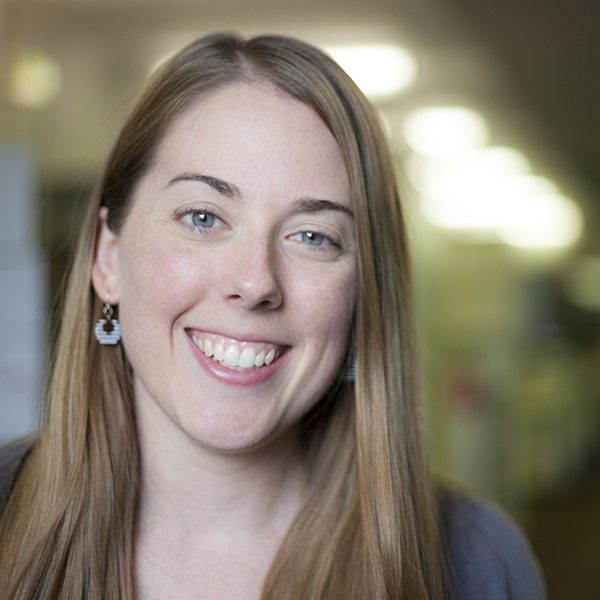 Principal Landscape Architect
Emma Stevens
Emma is a registered Landscape Architect with nearly 13 years' experience in the industry. Having previously completed a combined degree in Architecture and Landscape Architecture, Emma has a keen interest in built form and urban landscapes.
Since her commencement at Tract in 2007, Emma has worked on a diverse range of projects including public realm, tourism, medium-high density developments, education, Masterplanning, and community developments. During this time, she is proud to have been part of the teams which delivered the AILA award winning Penguins Plus Viewing Area (2016) and St Kilda Foreshore Connections project (2010), and the 2016 UDIA award winning Somerfield Estate, a project she was heavily involved in the delivery of for almost a decade.
Emma is involved in all aspects of project management and implementation, from masterplanning and concept design, through to design development, construction documentation, tendering and contract administration.
Emma is excited by landscape architecture's capacity to uplift our environment. She has a particular interest in design research and environmental psychology – the interplay between individuals and their surroundings, and the impact of architecture and landscape on human physiology and well-being.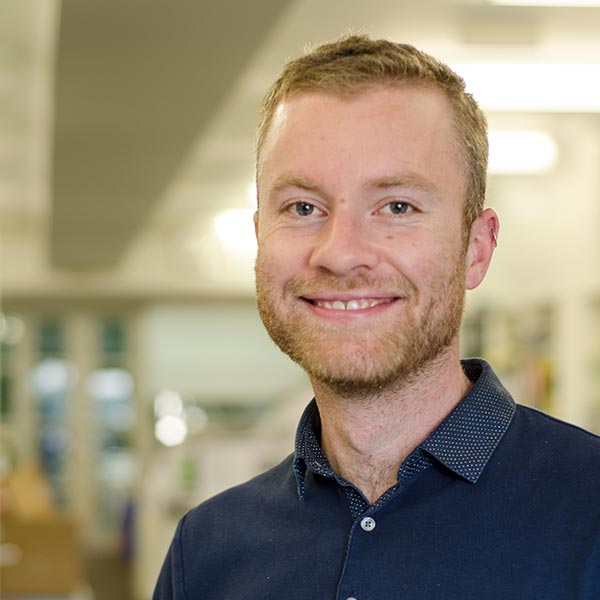 Principal Landscape Architect
Greg Teague
Greg is an Associate Landscape Architect with over 10 years' experience working across a range of unique public realm and streetscape projects, greenfield, mixed-use residential developments, as well as educational precincts and cultural institutions.
Greg has had extensive experience in delivering some of Melbourne's high-profile infrastructure projects, evident in his work and role as a lead designer on the South Morang Rail Extension Project (2012). Within his role at Tract, Greg has successfully overseen the management and design of the West Gate Tunnel Project, as well as several level crossing removals throughout Melbourne by the Level Crossing Removal Project (LXRP), specifically through the North Western Project Alliance.
Currently, Greg is leading the conceptual phases of Bell to Moreland consisting of Moreland Railway Station, Coburg Railway Station and 2Km of connecting open space. His role is characterised by a collaborative design approach that seeks integrated outcomes. Greg's interest lies in community engagement-focused design and its relationship with architecture and the built form, characterised by a collaborative style that seeks integrated outcomes. He is a regular attendee and presenter at workshops with key stakeholders, such as the Office of The Victorian Government Architect.
Greg also possesses exceptional technical, graphic and 3D skills that have led him to be a valuable staff member and guest speaker at the School of Architecture and Design, RMIT University.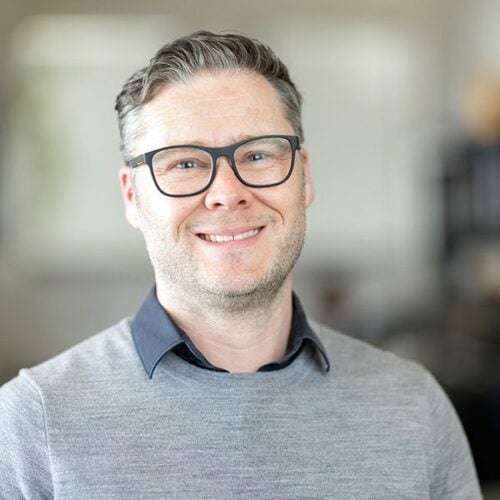 Principal Landscape Architect
Heath Edwards
Heath is a passionate advocate for the design and planning professions in South Australia.
Heath is active with both the Planning Institute and Institute of Landscape Architects, serving as State Co-President for AILA in 2014-2015 and serving on Awards juries for both Institutes over many years. In 2016 Heath was awarded as a Fellow of AILA for his services to the profession.
With a career that spans public sector and private practice, Heath has been fortunate enough to work on an extremely broad range of projects.
Heath is sought after for his planning and design expertise for design review panels, guest critics for the University of Adelaide and was on the City of Adelaide CAP Panel from 2017-2019.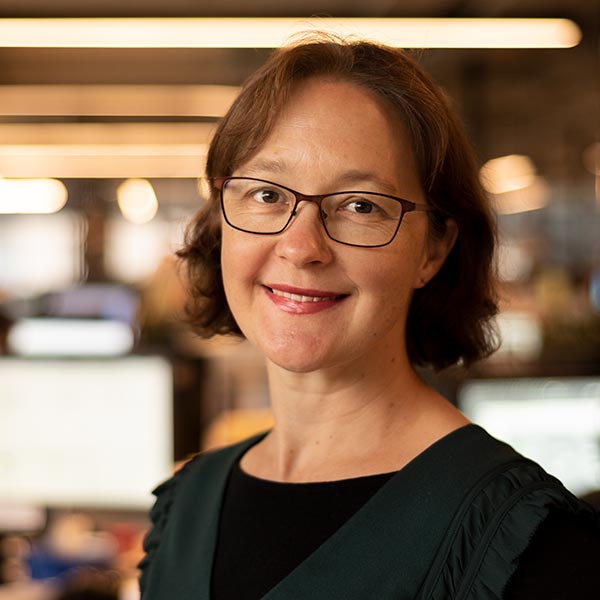 Principal Landscape Architect
Kylie Jordan
Kylie is a Principal Landscape Architect at Tract with over 16 years' experience working with public and private sector clients. Her skills combine a high degree of artistic detail and technical knowledge to enable the design and implementation of site responsive landscape design projects – meeting both client and community expectations.
Kylie's professional experience centres upon growing communities, building connections and strengthening the community's attachment to place. Of particular interest to her, is to improve the public amenity of designed stormwater and environmental systems. Kylie furthers her understanding of these landscape through the inspiration by colleagues at seminars and national conferences.
Through a variety of mostly public domain projects (including open space reserves, trails, streetscapes, wetlands, shelters and playground design), Kylie manages all stages of the design process including marketing, design, documentation and contract administration – with a keen intention to ensure the design objective is followed through to completion.
She regularly collaborates with various local councils, other authority regulators and notable developers such as MAB, Burbank and National Pacific Properties; and is involved in all aspects of project management including client liaison, design, approval processes, budgeting, time commitments and quality control.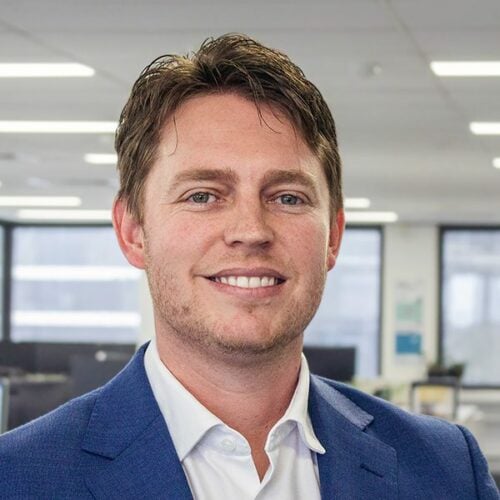 Principal Town Planner
Leonard Slabbert
Leonard is an accomplished senior town planner with fifteen years' industry experience in statutory and strategic planning. His strong business acumen and project management expertise ensures a solid understanding of workable processes and planning systems, while team leadership and negotiation skills allow him to provide superior client service and work with people from many technical, professional and cultural backgrounds.
His expertise includes: · Providing expert consulting services to major development companies and carriers; · Managing a variety of development applications such as rezoning of land, obtaining development approvals and administering construction certificate and complying development approvals; · Managing specialist environmental reports, including heritage assessments, bushfire reports and environmental management plans; and · Producing and overseeing township layout and infrastructure designs, including telecommunication facilities and critical infrastructure. Between 2008 – 2017, Leonard owned and operated his own town planning consultancy. This has helped him ensure that his analytical aptitude and extensive problem-solving, organisational and time-management skills guarantee precise attention to detail, good performance under pressure and the attainment of deadlines in fast-paced environments.
Leonard has a passion for planning sustainable cities. With the focus on emerging design and technology, he hopes to explore new ways of improving the impact of disruptive technology on the planning, design and management of contemporary Australian cities and their futures.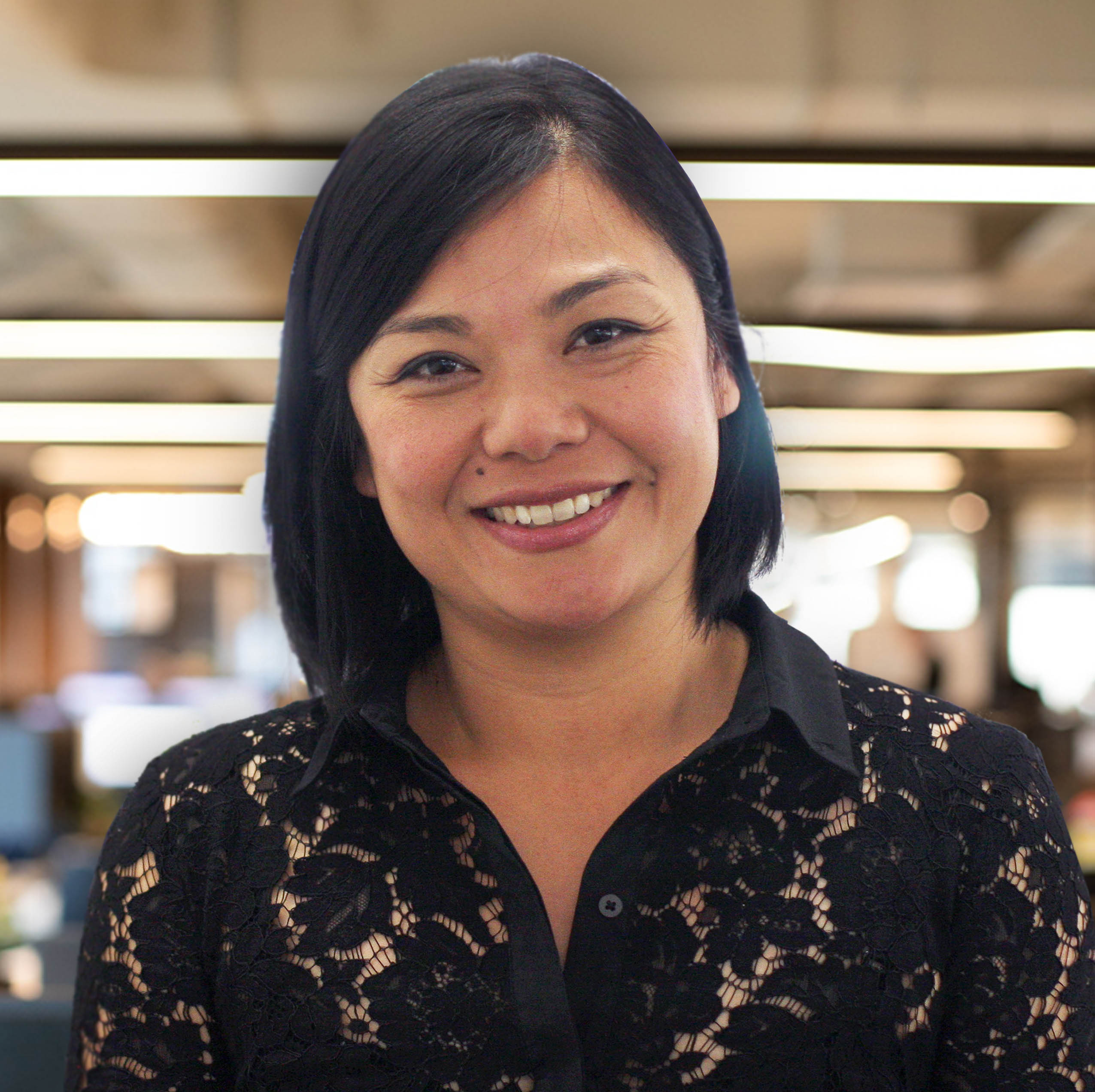 Principal Landscape Architect
Linda Hoang
Linda joined Tract in 1996 and was appointed Principal and Team Leader of Sydney Landscape in 2017. She has been involved in a broad range of projects including residential subdivisions, urban streetscapes, public domain, industrial estates, infrastructure, educational and institutional projects.
Linda has experience in all facets of project development, with a focus on design, tender and construction documentation. Linda played an important role in the documentation of Walter Gors Park Dee Why, Redman Road Plaza Dee Why, Botanica Lidcombe Housing Estate, Garangula Gallery, Echo Point Revitalisation, College Street Separated Cycleway, City of Sydney Eastern Suburbs Connections, King Street Cycleway, Castlereagh Street Cycleway and Park Street Cycleway.
Linda has completed projects within the ACT including the Memorial for Australian Lost Overseas in Natural Disaster with the National Capital Authority, public domain at Kingston Foreshore, Veterans Park Canberra City, City Walk Improvements, Crace Residential Development, Belconnen Arts & Cultural Centre Project, and Emu Inlet Redevelopment at Belconnen Waterfront, Bunda Street Revitalisation and Canberra City West Streetscapes. Linda is currently involved in projects including Notts Ave Streetscape Improvements Bondi, Meadowbank TAFE Education Precinct, East Oxford Street Cycleway Bondi, Doohan Reserve Sports Facility in Oran Park and Western Sydney and Wollongong Schools Projects.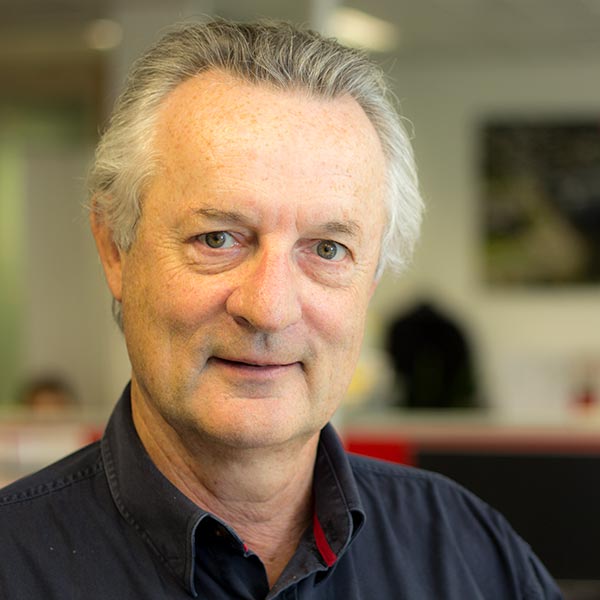 Principal Landscape Architect and Urban Designer
Mark Fuller
Mark is a principal urban designer and landscape architect with over 30 years professional experience, having worked extensively in Australia and internationally. He has held a wide range of leadership roles where he has directed the design outcomes for award winning projects.
Mark's professional career is founded in Architecture and Landscape Architecture and his experience is at all scales, from masterplanning and regional strategies through to detailed design, delivery and implementation. This broad perspective provides him with a holistic view of the challenges and opportunities inherent in any built environment undertaking.
With much of his work being undertaken for the public sector he is a passionate champion for an integrated approach to problem solving and the value of collaborative working at all levels of design. He has brought this approach to a number of high profile projects where superior outcomes have been achieved through creative alliances.
He is a registered landscape architect in Australia and the UK, and a registered architect (Architects Registration Board United Kingdom). Mark is a chartered member of the Royal Institute of British Architects (RIBA), a Fellow of the Australian Institute of Architects (FAILA), a chartered member of the Landscape Institute (CMLI) and a member of the Australian Institute of Architects (AIA).
Principal Landscape Architect
Mark Reilly
Mark is a Principal Landscape Architect with over three decades of experience in the private and public sectors in Victoria, Queensland and the Northern Territory. He is a versatile landscape architect with extensive experience across all aspects of landscape architecture, project management and consultation.
He has been a Victorian AILA events organiser, AILA state awards judge, occasional university lecturer and post graduate program assessor (University of Melbourne & RMIT), and a conference presenter. Mark has a particularly strong background in strategic thinking, problem analysis, site planning and design related to nature-based tourism, large scale open space systems, major transport infrastructure and sports facilities, as well as landscape and visual impact assessment.
His work has been recognised by a number of state and national AILA awards across a range of project types. His planning and design approach is focussed on developing a genuine understanding of people, place and the values that shape enduring project outcomes.
Outside work, Mark has interests in early 20th century design, sports of all sorts, writing children's fiction and his great niece Harri, who is now walking.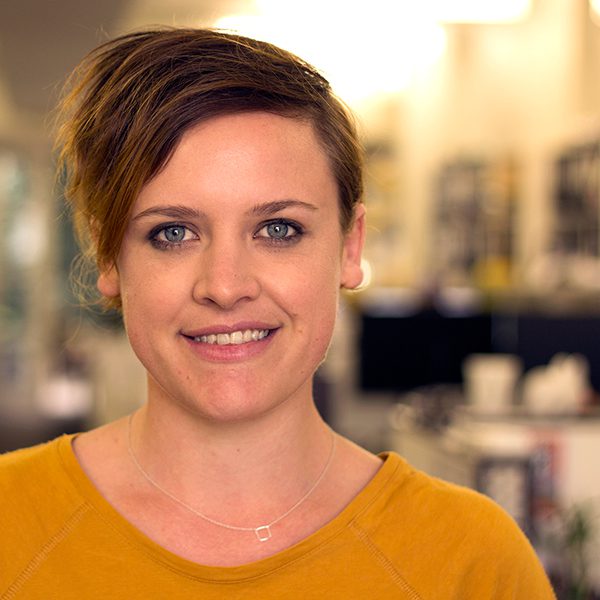 Principal Landscape Architect
Mel Currey
Mel joined the Tract team in 2012 after having worked on a diverse range of projects in design firms in Brisbane and London.
Her project experience includes high density residential, commercial, public realm and roof gardens. She has extensive experience in the design and delivery of 'on-structure' landscapes and working with built form and architecture.
Through her experience, she has built strong relationships with several notable architects across Melbourne including Hayball, Bates Smart and Rothe Lowman. Mel believes good design comes from site specific solutions that are driven by the end user with a design style that is both creative and functional. She has an interest in Urban Renewal and how Landscape Architecture can reinvigorate our cities with green, ecological and sustainable urban spaces.
Mel possesses strong skills in graphics and communication and plays a leading role in shaping Tract's visual identity.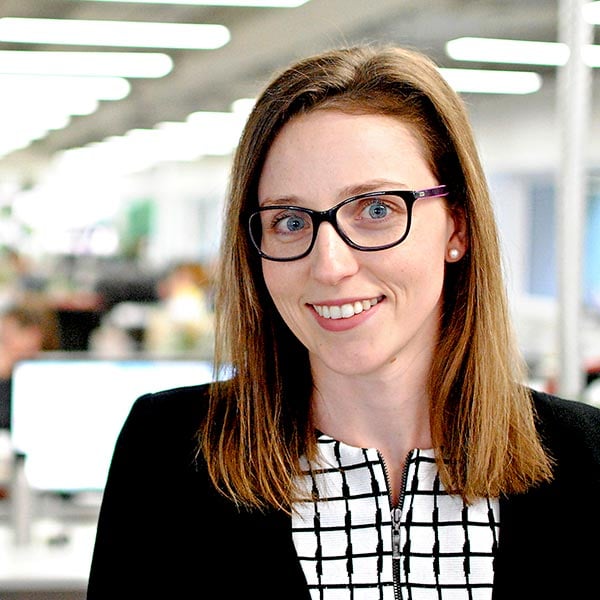 Principal Town Planner
Meredith Hartigan
Meredith has over 10 years' experience as a town planner in South-East Queensland, including over seven years in local government. Meredith has extensive knowledge of local government statutory planning processes and experience across of a range of residential, commercial and large scale subdivision projects. Meredith has well developed skills in meeting legislative timeframes and client expectations, project coordination, stakeholder liaison, and leadership and management of multi-disciplinary teams.
Since coming to Tract, Meredith has been responsible for the project management and approvals coordination for a number of greenfield subdivision projects, including the Waterlea, Woodbury and Flourish Estates. She is also actively involved in projects in the commercial, industrial and residential sectors across Queensland.
Meredith maintains an active interest in the property and planning industries through her participation in a number of industry committees, and her focus on building networks and relationships.
Principal Town Planner
Mia Zar
Mia is a passionate planning professional with over eight years' experience working in both local government and private consultancy. Prior to studying planning, Mia was employed in the financial services and educational sectors.
This diverse experience informs Mia's holistic approach to her role as a planning consultant where she applies her knowledge of the planning system, local government process and the development market to provide clear and accurate advice to clients. Mia is particularly skilled in managing complex projects and has experience with a broad range of planning applications including residential, mixed use, commercial, industrial and community uses throughout Victoria.
Over recent years, Mia has developed a strong interest in social inclusion and housing affordability and is a strong advocate for improved state and local government policy in these areas.
Mia enjoys the challenge of keeping up with the ever-changing landscape of planning and has a keen interest in worldwide trends and best practice in planning, urban design and sustainability and recently took part in a study tour of Singapore with the Property Council of Australia.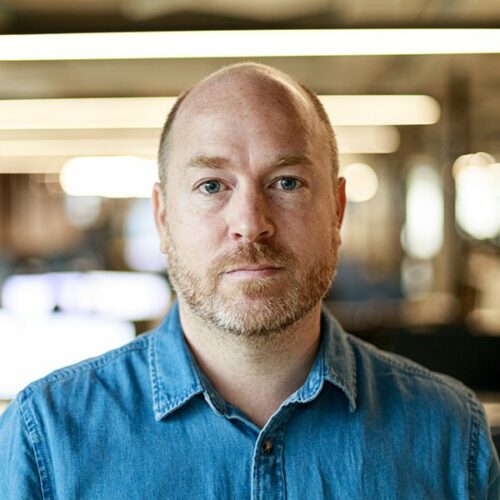 Media Principal
Michael Cowled
Michael is a creative designer with an aptitude for designing narratives and innovative visualisations. He founded Tract's Media department in 2002, and since then, has been heading up a highly creative design team to bring innovation and a design eye to the production of videos, animations, photography, graphic design and 3D visualisations.
Michael and Tract's Media team bring a highly evolved creative eye to graphic, web and new media productions for the land management industry, specializing in providing intuitive order and legibility to detailed projects through thoughtful graphic design and visualisation.
In addition, Michael and the Media team perform a range of corporate design, advertising and information management tasks to support Tract's Landscape Architecture, Planning and Urban Design disciplines including the creation and maintenance of fully networked digital asset libraries, knowledge sharing platforms and design training.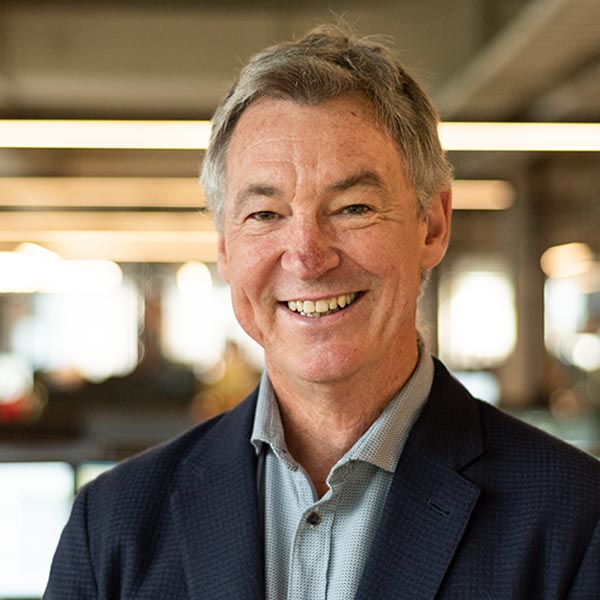 Principal Landscape Architect and Urban Designer
Rob Copeland
Rob is a passionate and accomplished Landscape Architect and Urban Designer with an exceptional track record for developing complex and inclusive residential and mixed-use communities; open space, sports and recreational facilities; comprehensive streetscapes and public realm.
He has extensive experience in local, regional and global roles within renowned design companies based in Australia and United Kingdom. Rob has a proven ability to deliver high quality projects, lead teams and satisfy complex project requirements as well as community and client expectations. In each project, he seeks to integrate a considered urban design and landscape that responds to the site and context, incorporating robust and honest detailing and materiality, equitable and inclusive access, public art and enjoyment, sustainability and biodiversity, and to deliver beauty and logical simplicity which allows 'design' to be subsumed by 'place'.
Rob has extensive experience in engaging with diverse range of stakeholders and co-consultants to manage complex and significant projects – achieving cost and quality targets, client requirements, design integration and sustainability.
Throughout his career, he has developed understanding of community, architectural and political aspects of mixed-use development and management of resultant impacts on delivery of built form.
Principal Landscape Architect
Ryan Davis
Ryan has been a member of the Tract team since 2007. After completing his studies at RMIT with honours, Ryan is now a registered Landscape Architect with over 10 years industry experience and a highly valuable member of the Tract team.
During his time at Tract Ryan has been involved in a wide range of projects across the industry including; greenfield residential, high density living projects, brownfield residential, private residences, memorial sites, urban squares and public parks and playgrounds. Ryan has significant experience working in the growth areas delivering new residential communities and open spaces for several developers across Victorian Local Authorities.
Ryan's particular areas of interest include public parks & plazas, animal environments and memorial spaces and how landscape can impact and inform the user experience. Working on this wide range of projects has given Ryan experience in a number of aspects of landscape architecture across all project phases from site master planning, design development & documentation, project management and contract administration.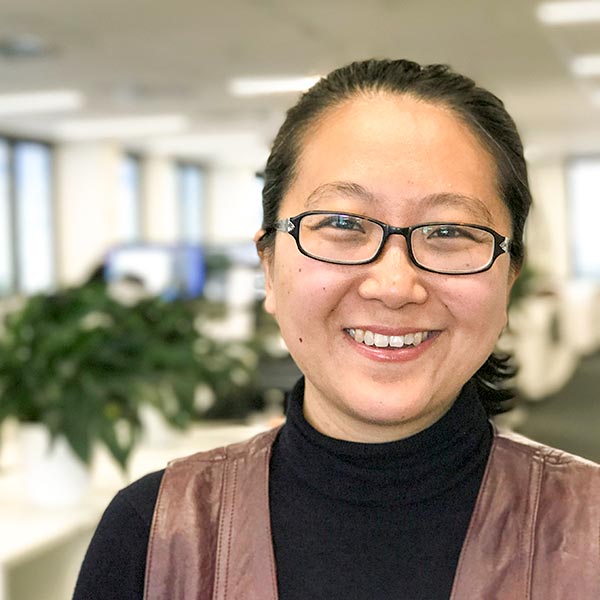 Principal Urban Designer
Yan Xing
Yan is passionate about place design, particularly in how that space is to be used, enjoyed and celebrated by people.
As a NSW registered architect, Yan combines her knowledge and experience of architecture with passion, skills and expertise in urban design. She completed her Bachelor degree of Architecture at the Beijing Polytechnic University before traveling to Australia and completing a Master degree of Urban Development and Design at the University of New South Wales.
Yan has worked both in Australia and overseas. Since 2002, she has gained extensive experience in design, teamwork, project management, collaboration and leadership from diverse projects and for clients including both public and private sectors. Her urban design experience ranges from urban renewal, urban activation, transit oriented development, mixed use, greenfield, brownfield, urban infill, public realm, master planning, design guidelines and planning framework peer review.
Yan is a well organised, motivated, cross-skilled individual, always with a responsible attitude. She brings a friendly, diplomatic and cooperative approach to her work and a meticulous attention to detail.
Yan is actively engaged with the broader profession industry such as Committee for Sydney and keen to contribute to the broader community.