Set in the Hunter Region of NSW, Raymond Terrace is predicted to become a significant regional centre. Cue a Public Domain Plan that sets out its vision for the future.
With a strong connection to the river and natural environment, the town of Raymond Terrace was looking for a new blueprint to guide its development and design. Tract worked on the Public Domain Plan and Streetscape Design Guidelines, which will inform works in the area over the next 20 years.
Thorough site analysis and consultation activities, Tract proposed appropriate town centre improvements, including a hierarchy of streetscapes, creating new and improved public domains, improved pedestrian connections, and strengthening the connection to the riverfront.
Specifically, we recommended the manipulation of central car parking areas and vehicle spaces to create three new town centre spaces: a gathering place, a riverside terrace and a community civic hub. We created a cohesive streetscape masterplan that maps out an inviting pedestrian network and a clearly defined hierarchy of a grand "Arrival Boulevard", a people and commercial focused "High Street", and surrounding quieter "heritage and residential streets".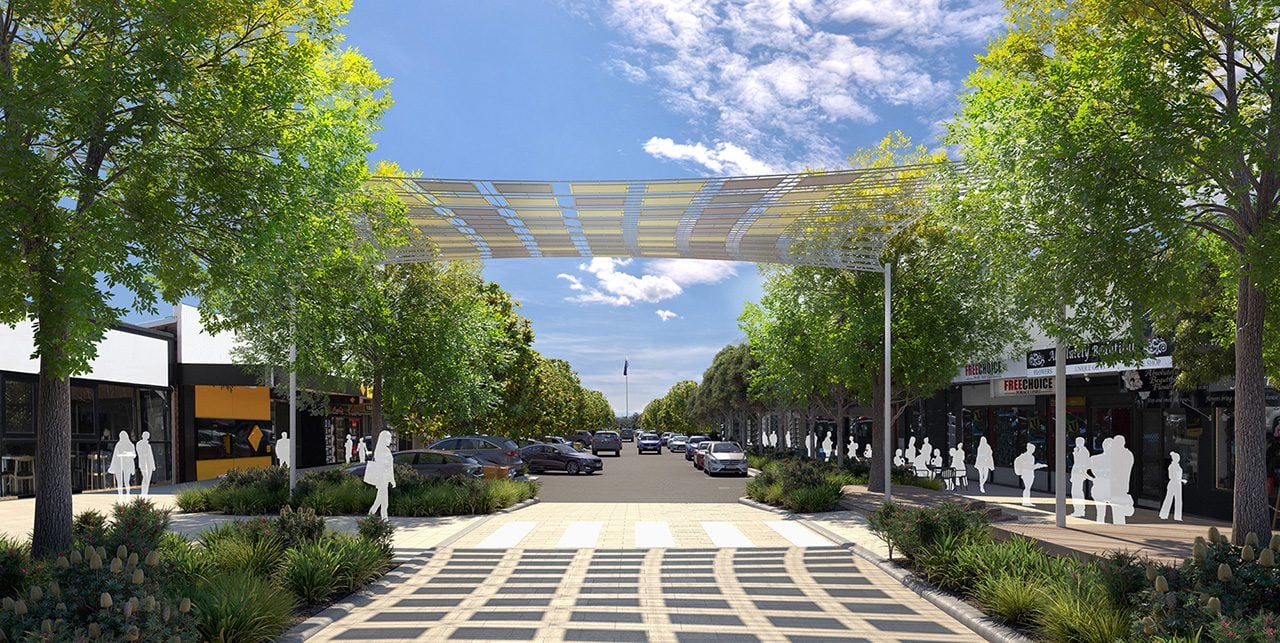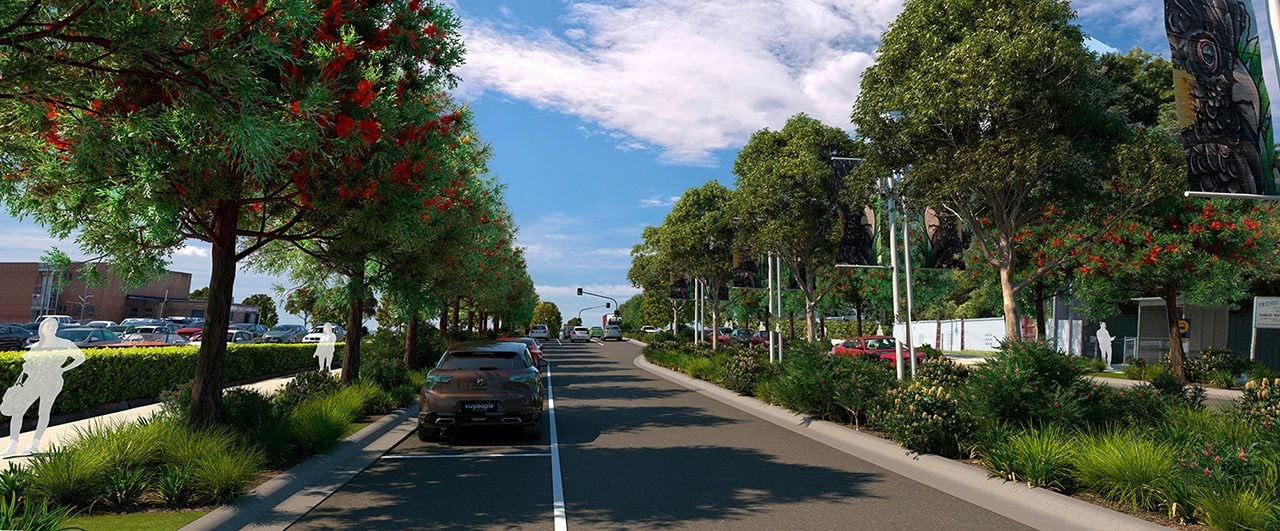 Today the Council has confidently endorsed the Public Domain Plan and its bold vision for the future. As the local mayor told the town, "We've got a plan, we now just need to crack on and build it."