Facilitation
Placemaking
Research + Analysis
Client
Port Stephens Council
Collaborators
Wilde and Woollard
Disciplines
Landscape Architecture
Urban Design
Location
Port Stephens, NSW
Awards
2021 AILA Regional Achievement Award — Landscape Planning (NSW)
The preparation of a Public Domain Plan and Streetscape Design Guidelines guided through and final vision supported with extensive community and stakeholder engagement provides a 20 year vision for Raymond Terrace town centre.
Informed by numerous well attended consultation activities and feedback, and a through site analysis process, the Public Domain Plan demonstrates a The Plan is inspired by, reflects and enhances the unique qualities of the town, creates a public domain plan which understands and builds upon the essence of Raymond Terrace.
Carving out some new public domain spaces for community gathering and events– some bold moves with the manipulation of central car parking areas and vehicle spaces to create three new town centre spaces in Raymond Terrace – a new Town gathering place, a new Riverside terrace and a new Community civic hub.
Creating a cohesive streetscape masterplan which provides the town centre with an inviting pedestrian network and a clearly defined hierarchy of a grand "Arrival Boulevard" to establish arrival at the town centre, a people and commercial focused "High Street" and surrounding quieter "heritage and residential streets".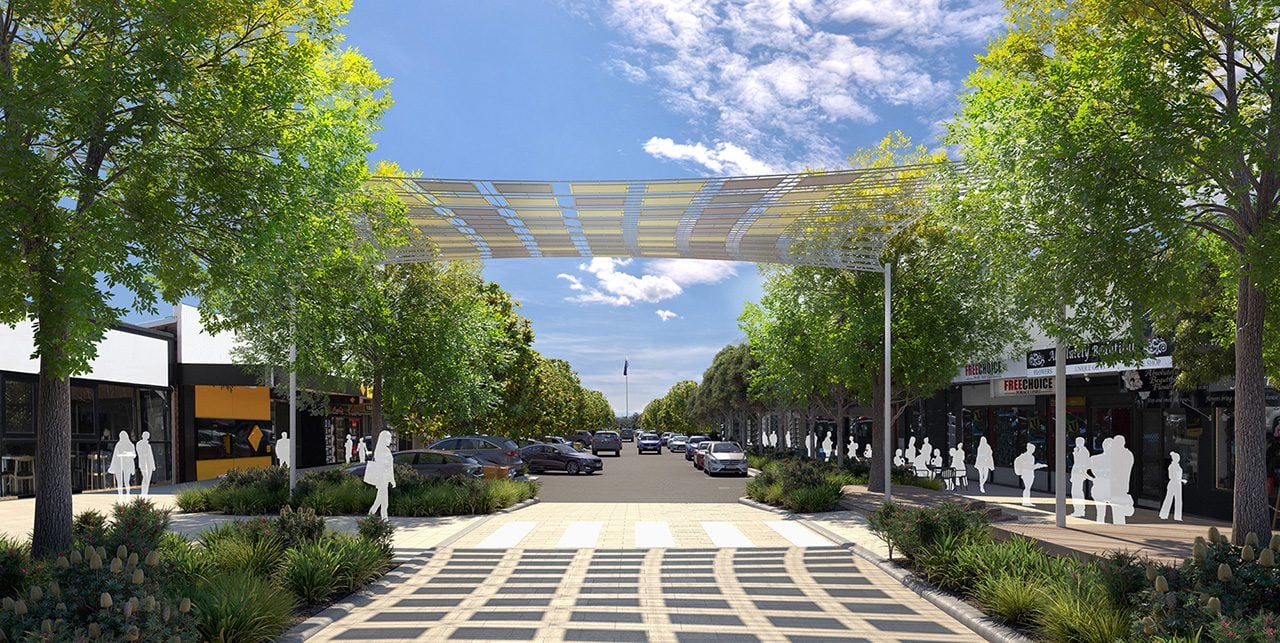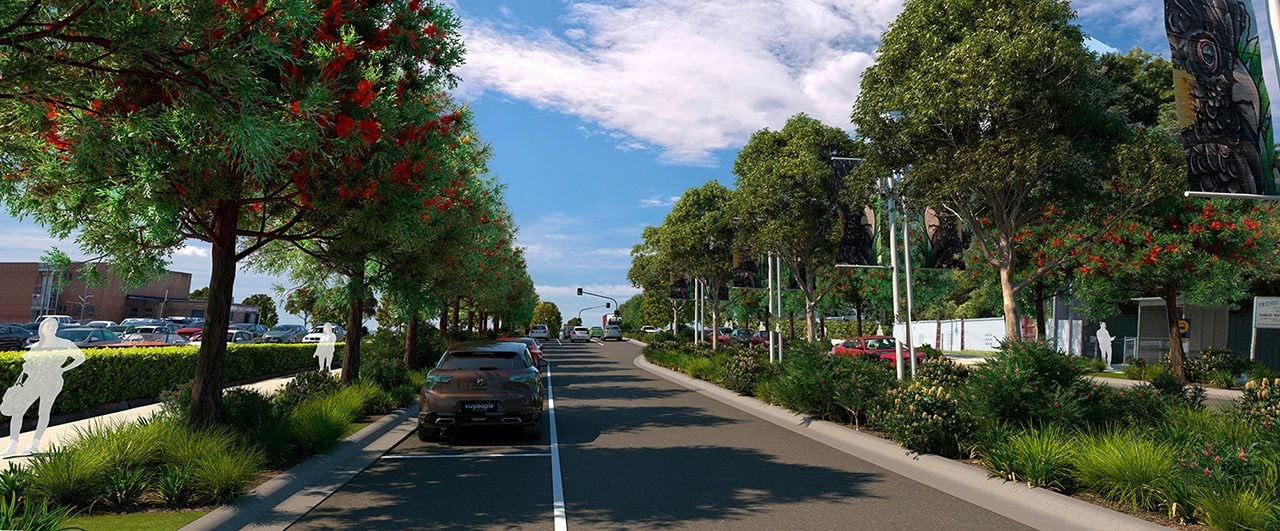 The final Plan proposes appropriate town centre improvements including a hierarchy of streetscapes, creating new and improved public domain spaces for people, improved pedestrian connections throughout town centre, with a strengthened emphasis on town centre connections to the riverfront.
Some of these moves are bold and exciting, and with the degree of community support for the proposals Council have confidently endorsed the Public Domain plan, with the local mayor telling everyone "we've got a plan, we now just need to crack on and build it"