Community + Culture
Health
Client
HDR Architects
(on behalf of Multiplex on behalf of NSW Health Infrastructure)
Collaborators
HDR Architects
Multiplex
Fresh Landscapes
MOS Urban
Tilt Industrial Design
Andreasens Green
Pricewaterhouse Cooper
Disciplines
Landscape Architecture
Imagery
Brett Broadman Photography
Steve Brown Photography
Awards
2021 AILA Award of Excellence — Health + Education Landscape (NSW)
Westmead Hospital campus redevelopment redefines the physical context for public health care being delivered in NSW by focusing on 'wellbeing' of all that use and share in the outdoor spaces as priority.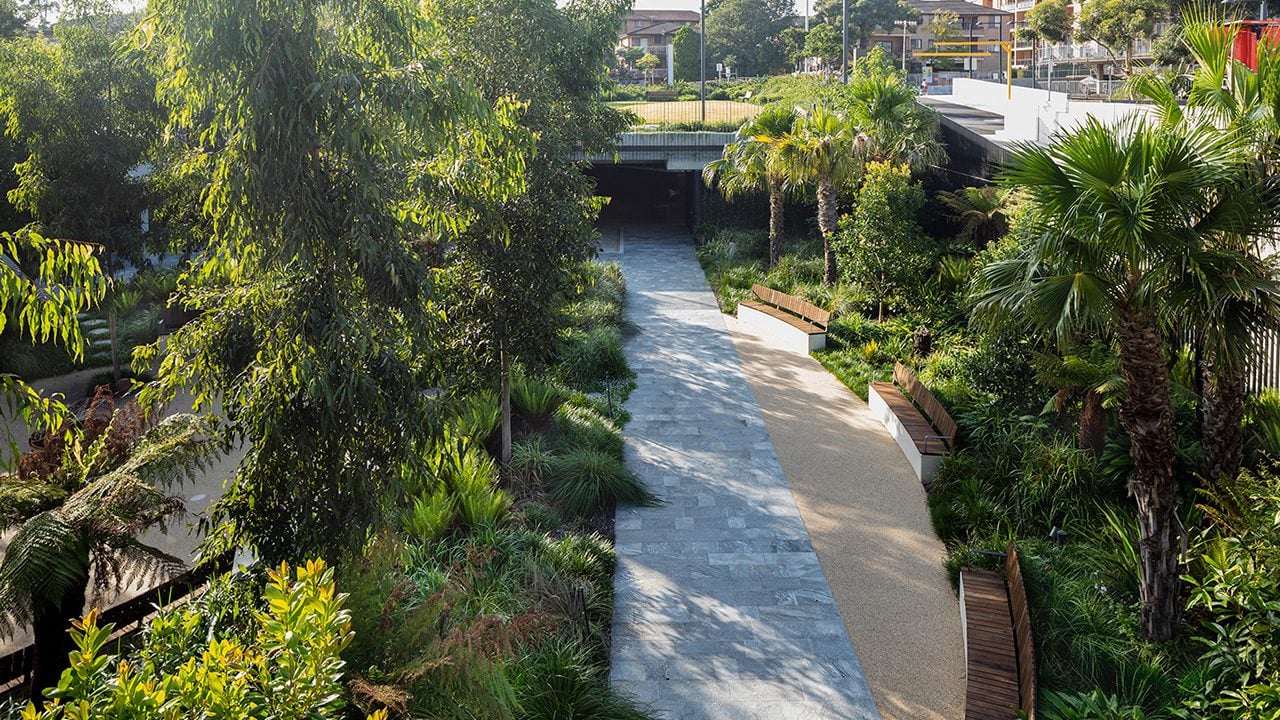 The Westmead Health Precinct's Central Acute Services Building (CASB) is a major redevelopment which has transformed Westmead Hospital and created much needed, publicly accessible green space for the health precinct. From master planning through to construction, our team provided expertise, advocating for a significant, cohesive and high quality public domain within the hospital precinct for the benefit of all users.
Biophilic design principles are integrated throughout the dynamic and complex landscape to create a multilevel garden sanctuary to this urban hospital environment. High-quality green spaces with generous vegetation and canopy provide a variety of external experiences, providing much needed respite opportunities that ultimately improve; staff, patient and visitor wellbeing whilst facilitating functional and operational requirements of the largest tertiary hospital in western Sydney.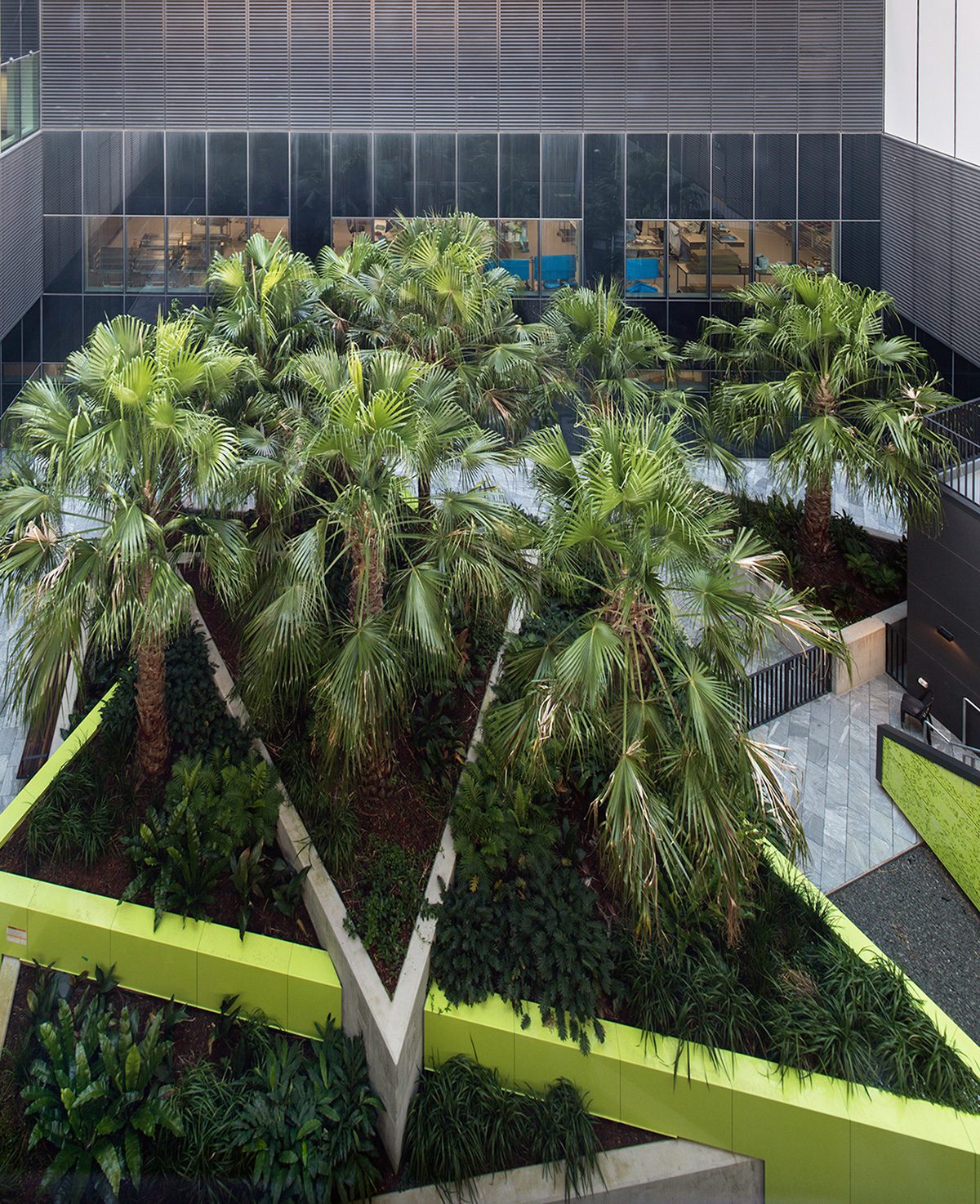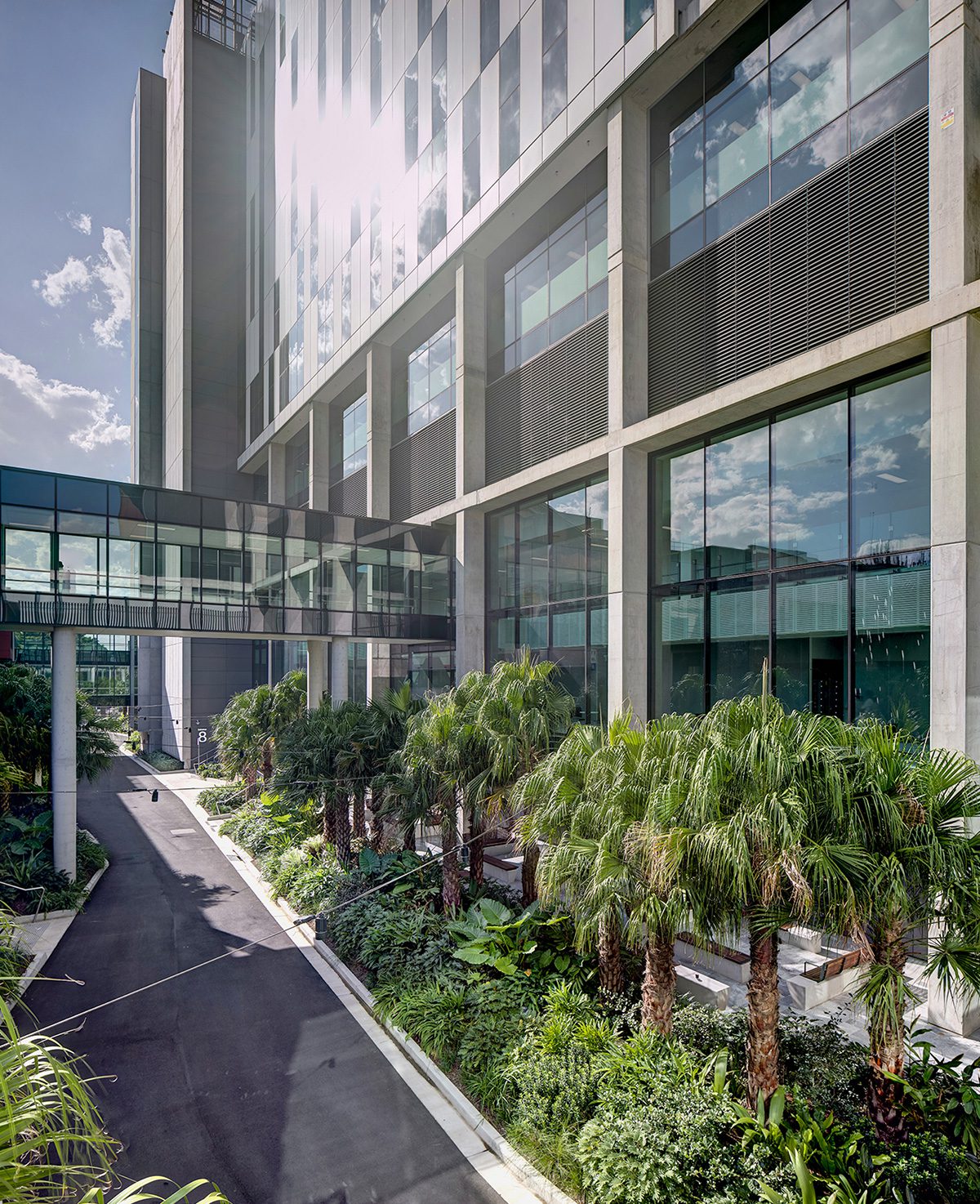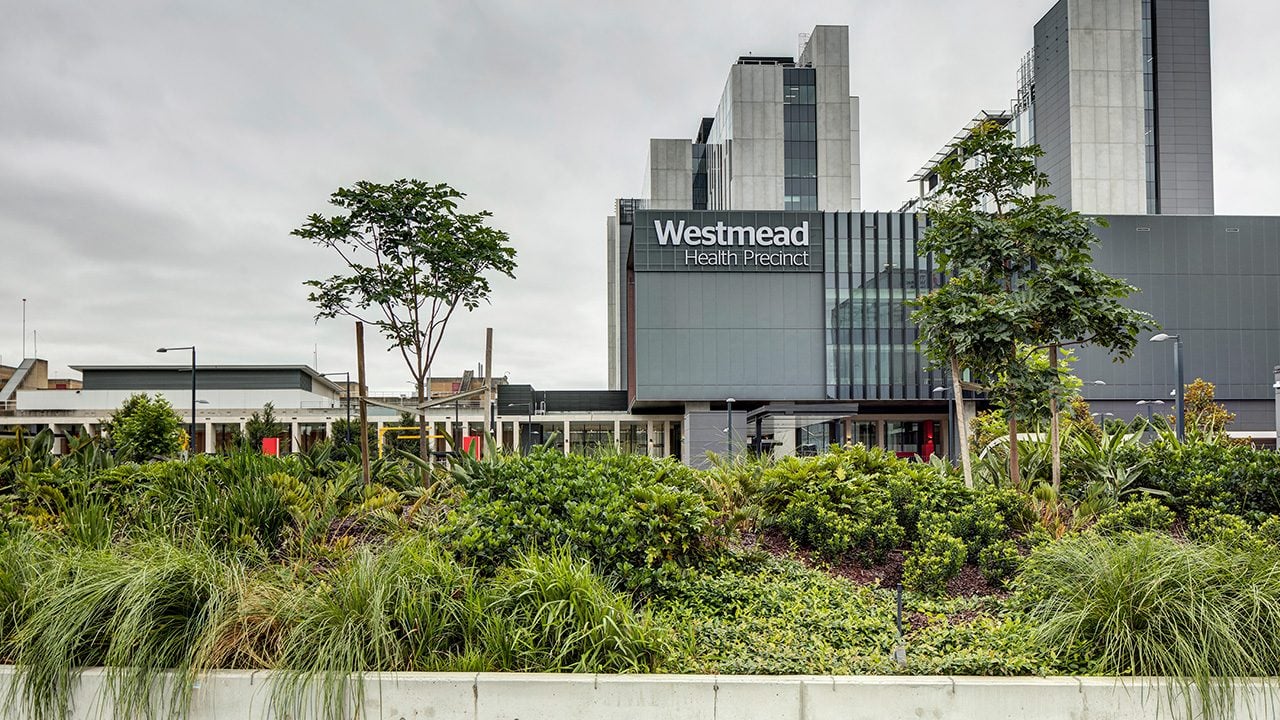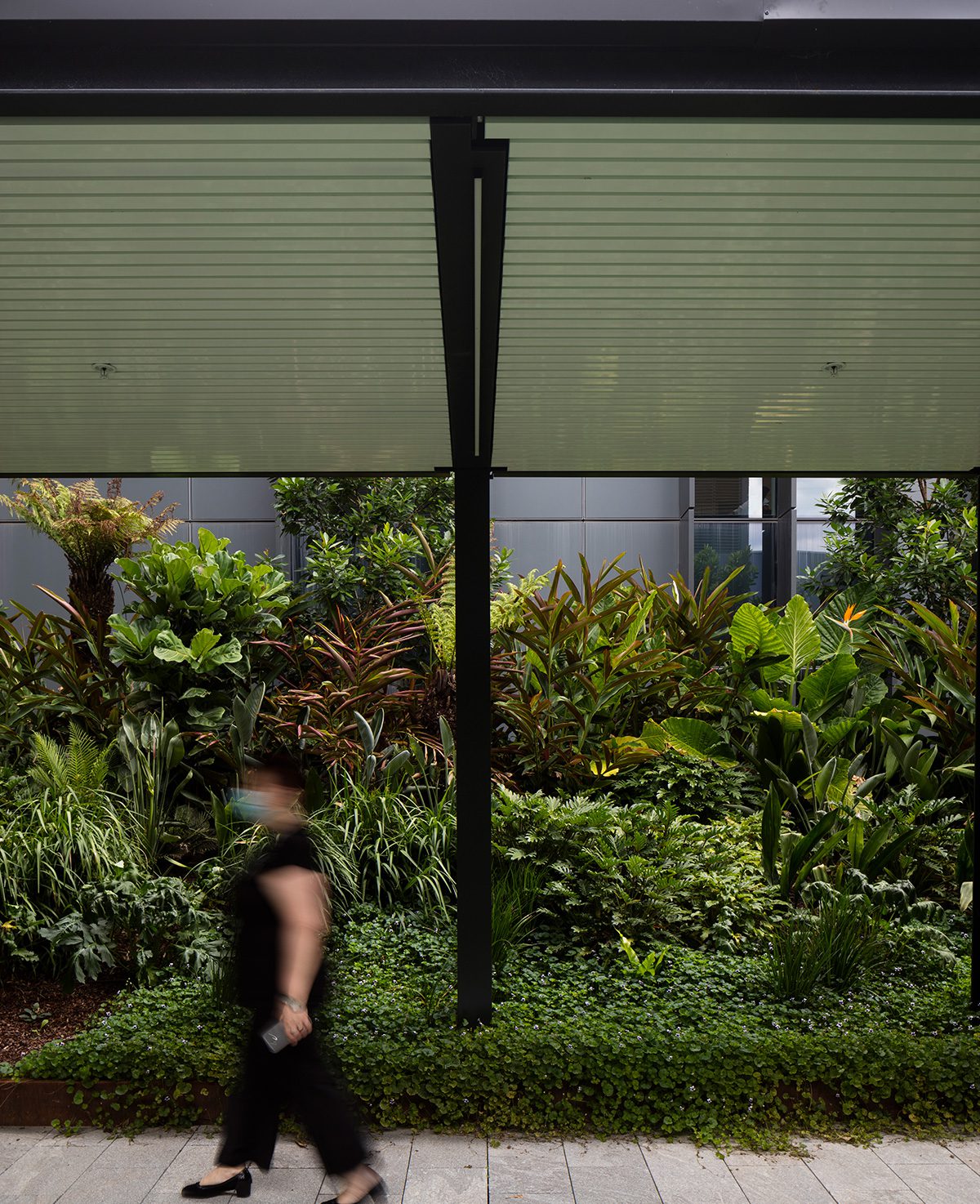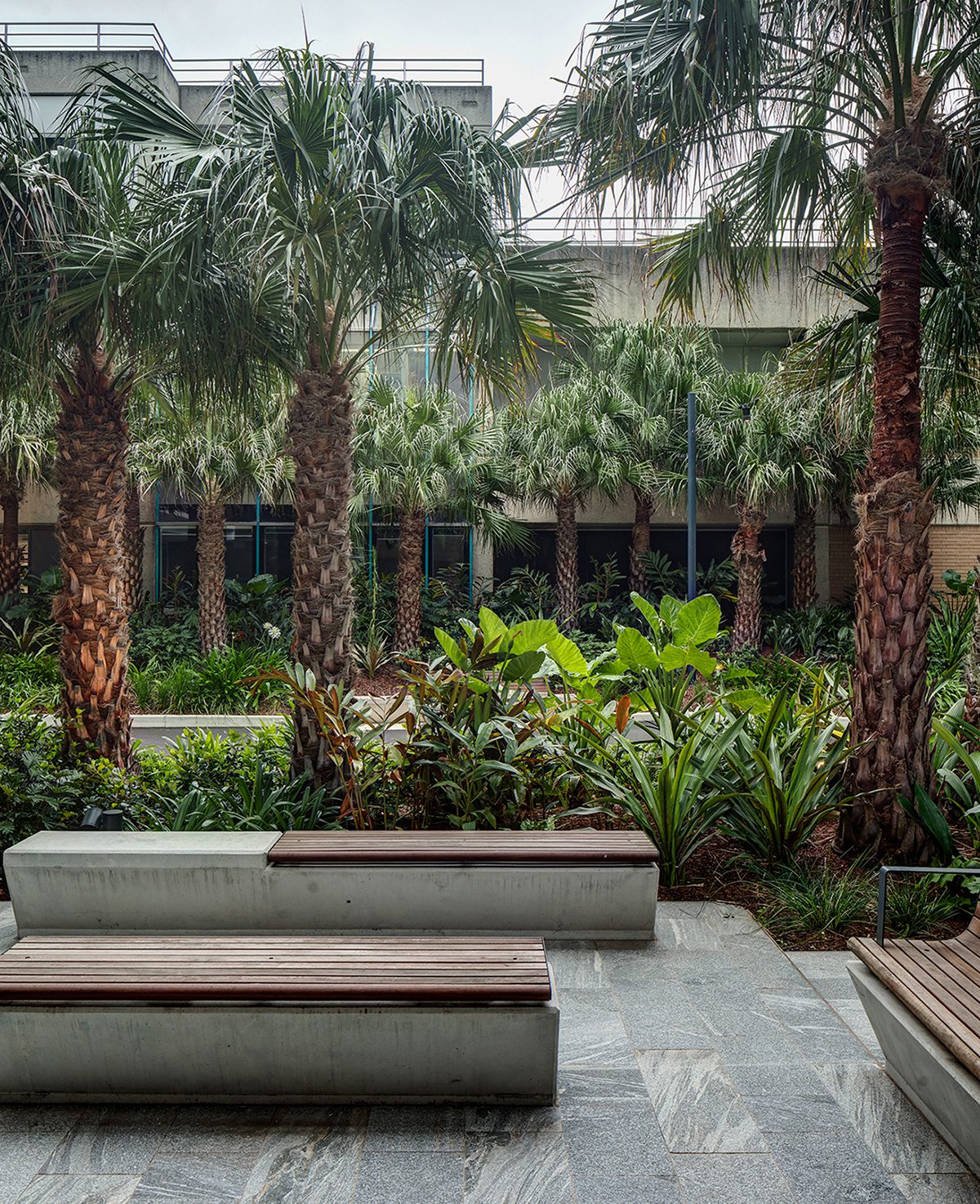 As part of this aspiration, Westmead redevelopment focuses to providing culturally welcoming, safe and connected spaces to support Aboriginal people and their community when accessing healthcare and employment at Westmead. This aspect is embraced throughout the public domain and reinforces the importance of readily accessible, high quality open spaces, with appreciation for specific cultural needs which benefit all campus users.
The extensive public domain design responds to strict state significant development requirements imposed across the site (including dealing with on-structure and podium designs) plus mediates a complex matrix of built form over various levels, critical underground services and remediated earthworks. This is achieved seamlessly in the finished public domain.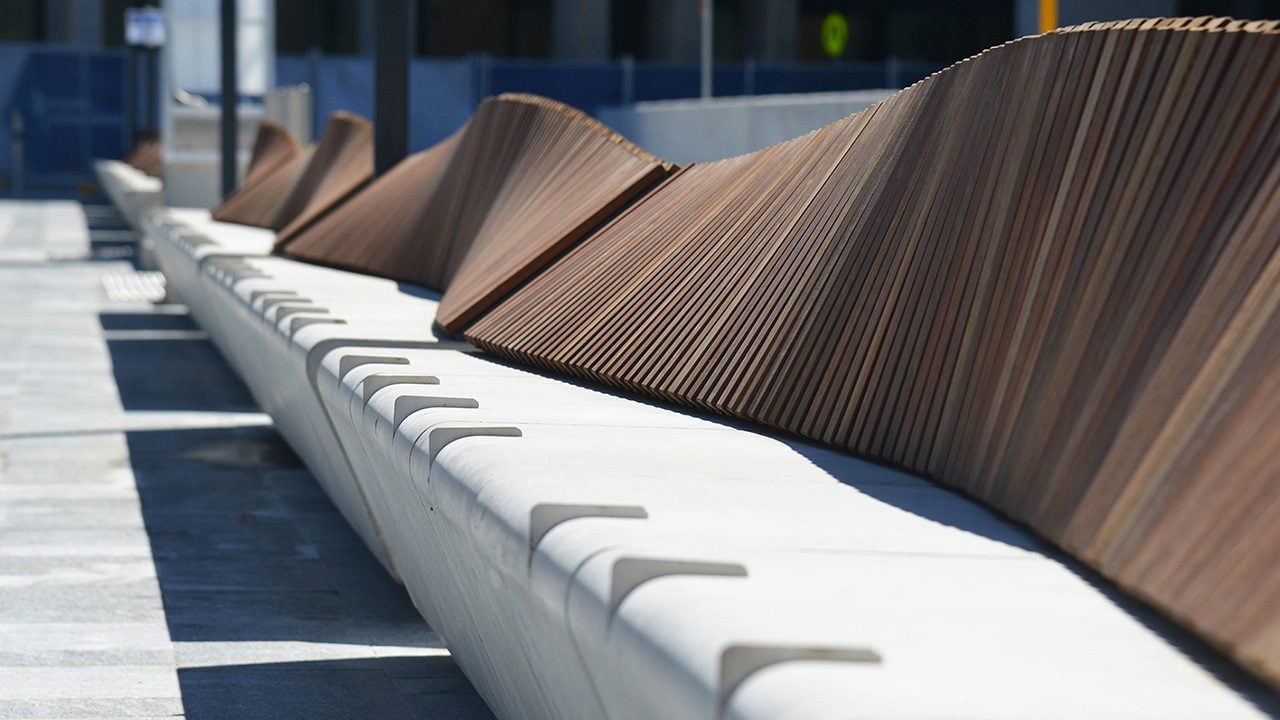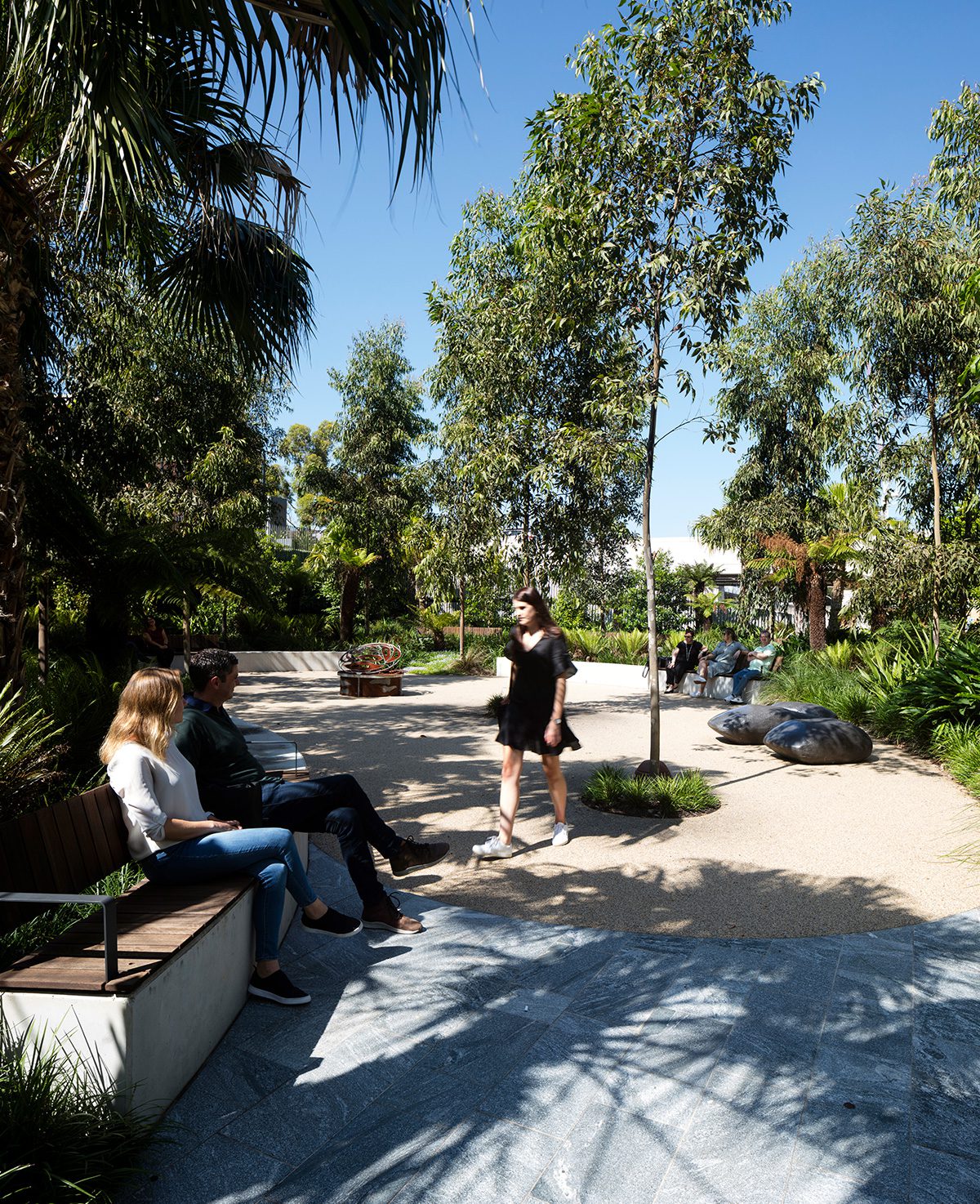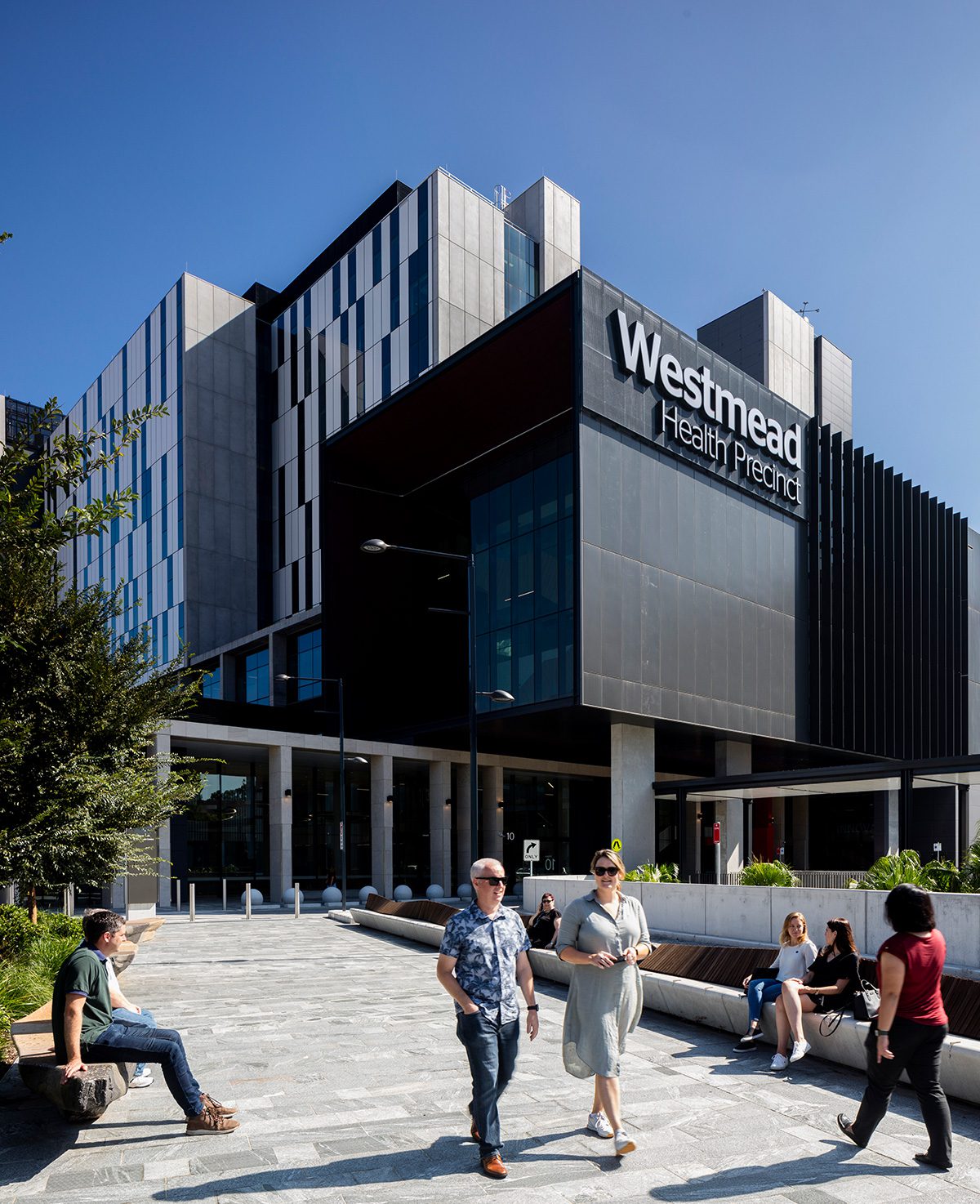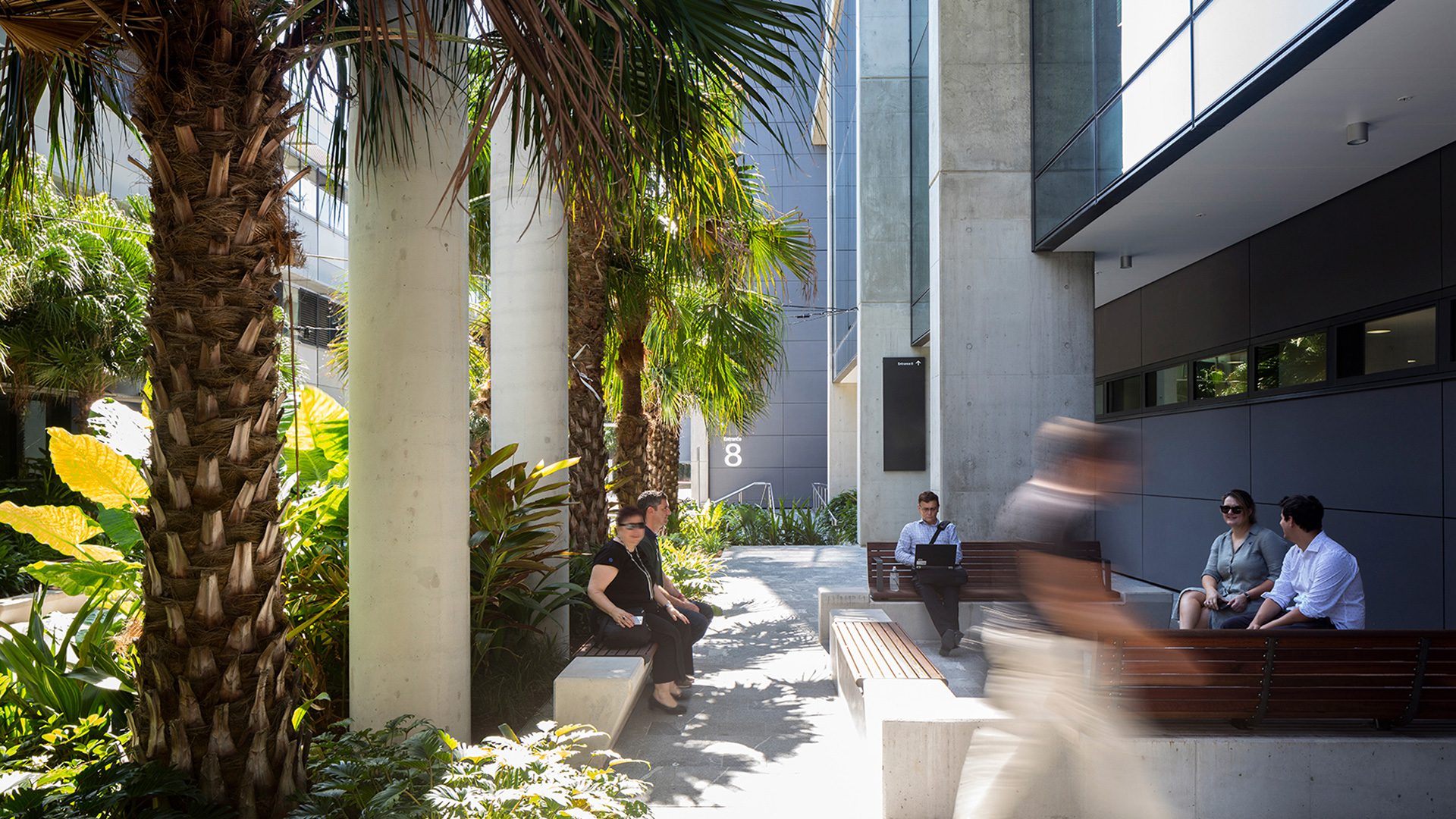 Technical skill and professional tenacity were rigorously employed over the 5 years it took to achieve the delivery of this project.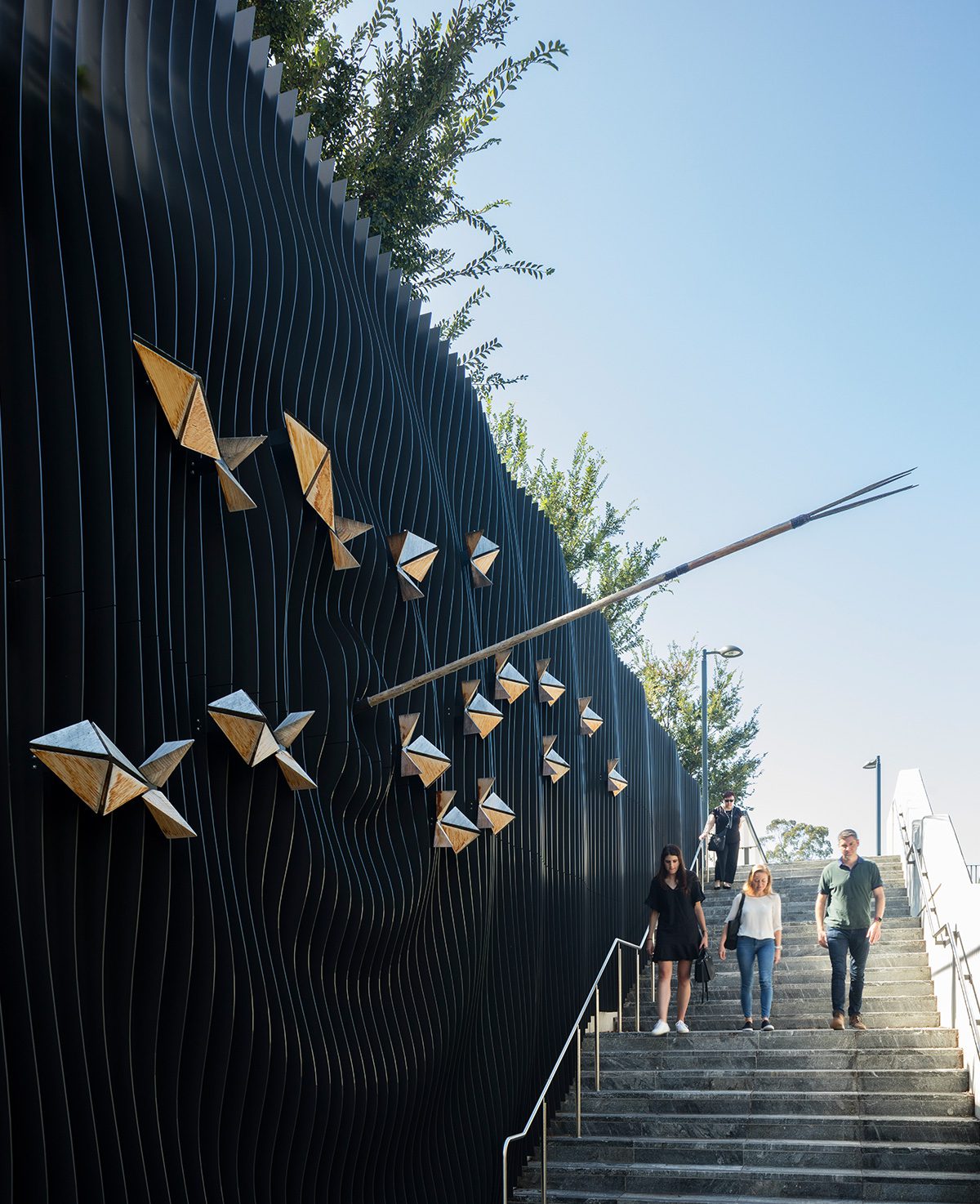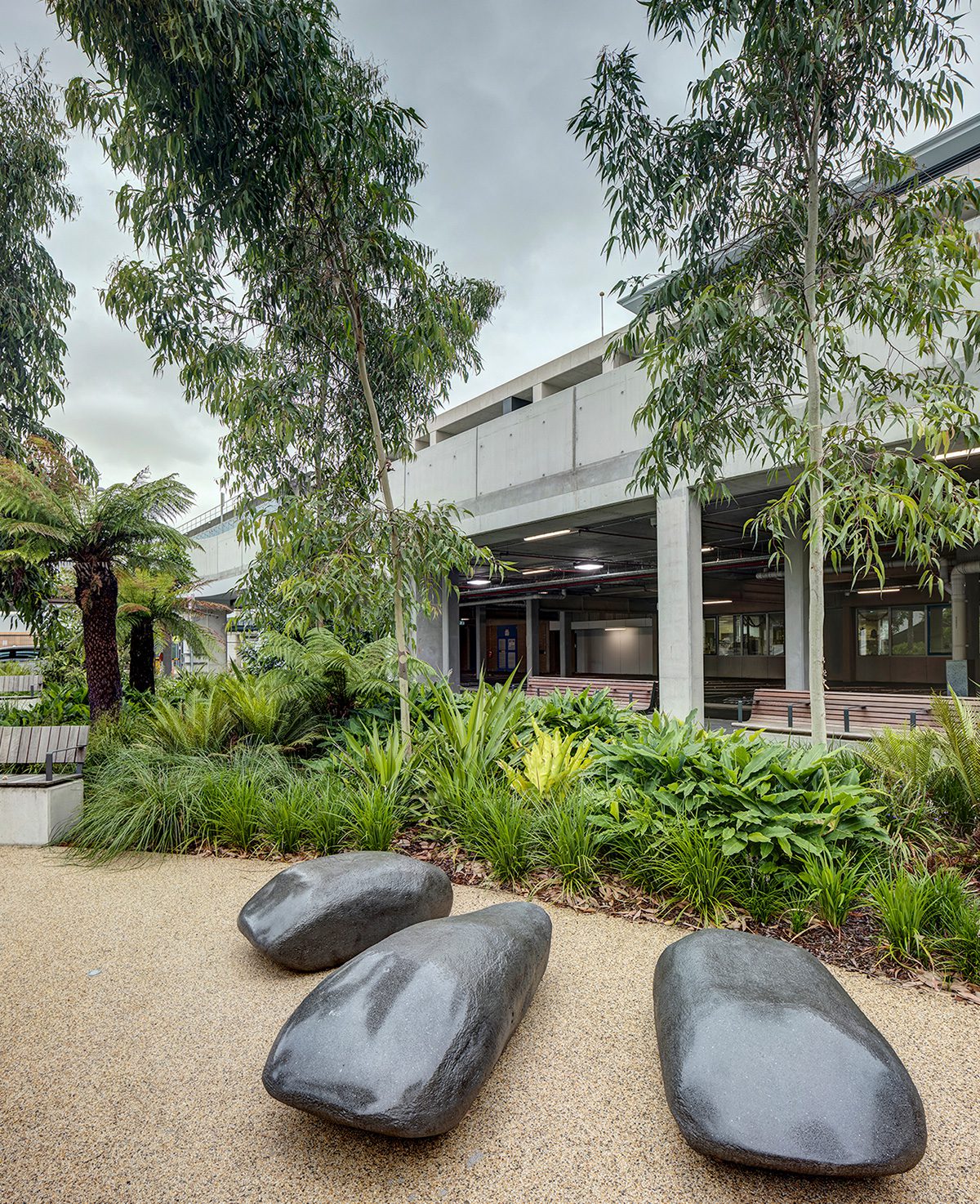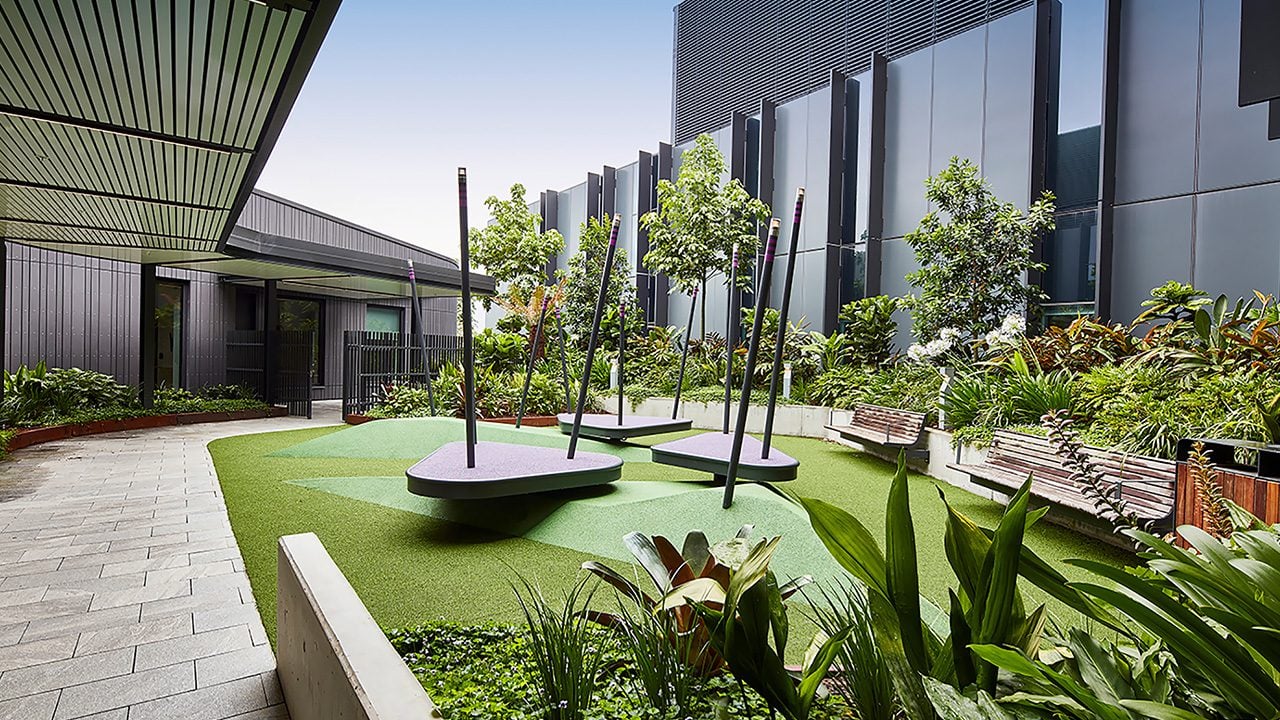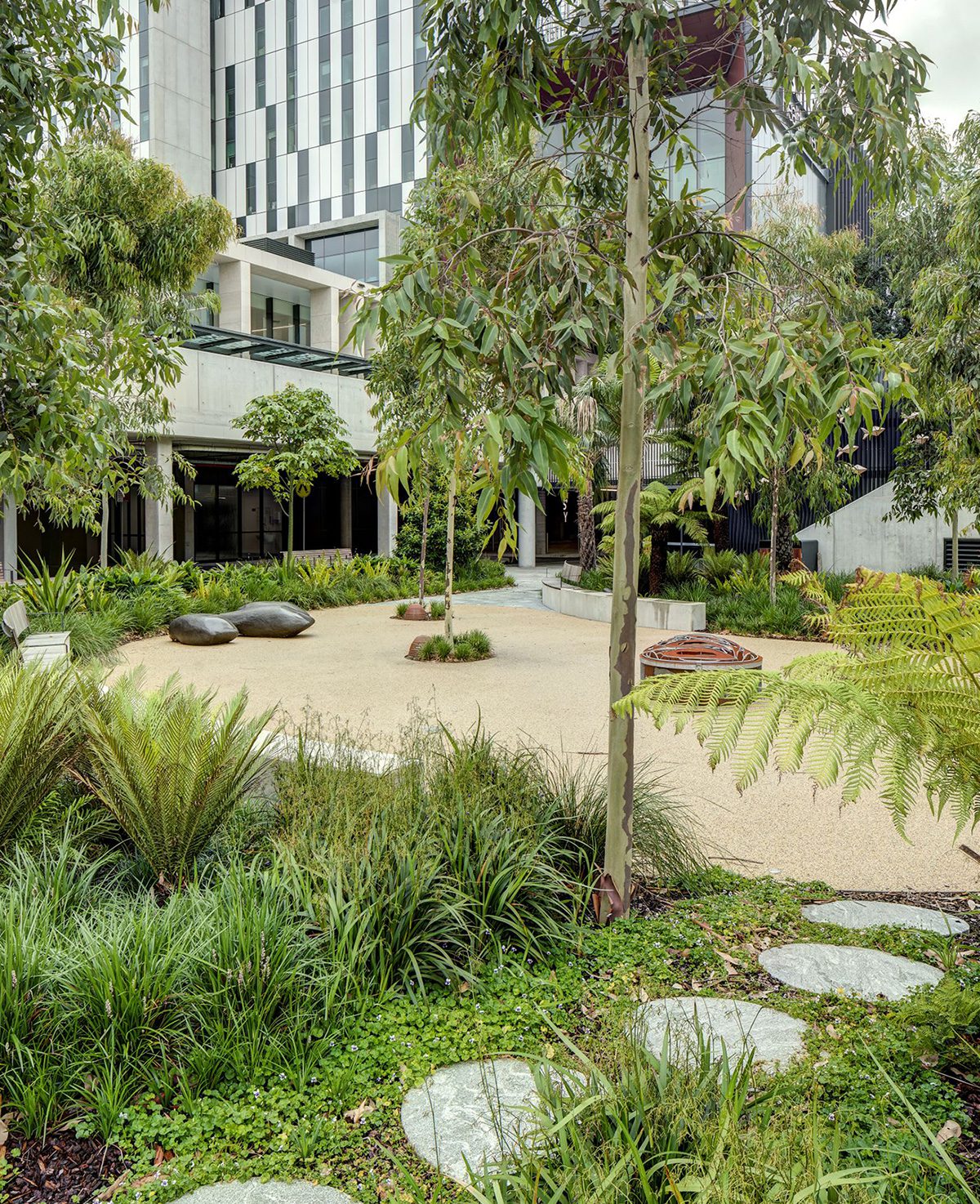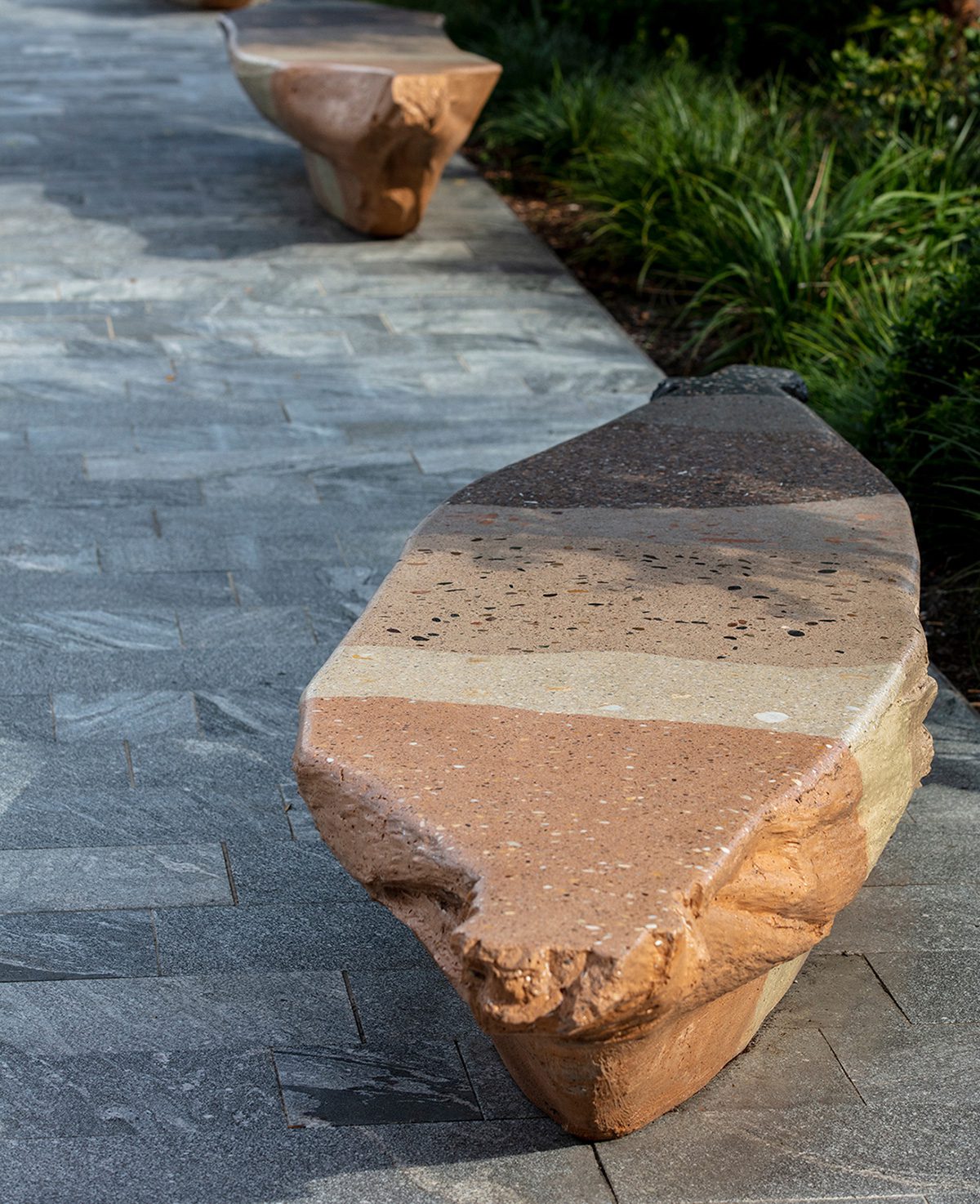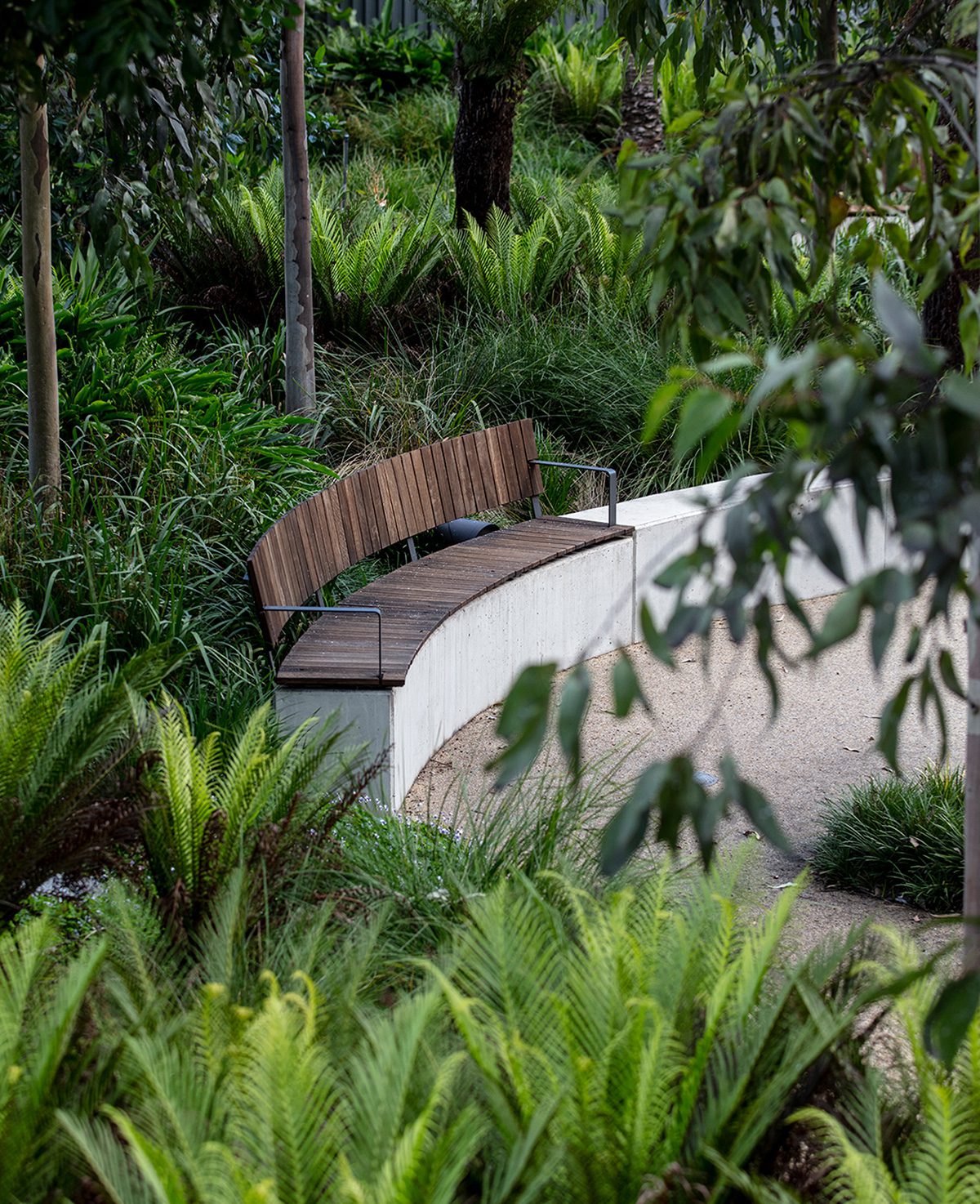 Across the campus, artworks celebrate Aboriginal history, language, science and knowledge. Where outside, these are gently and confidently embedded into the public domain, to discover and admire, adding richness to the experience, physically and spiritually.
Cultural Gathering Place on level 1 provides a setting for Mudinga, Sound of Water, All That Remains and Tools of Knowledge. Memory Vessel, Gumadagu Gurang welcome people at the Arrival Plaza on level 2. Hospital Road has 3 spaces subtly arranged "ready" to host a changing program of art pieces.