Commercial
Community and Culture
Collaborators
Genton Architects
Connect Plus
Caroline Lieu
Clark Hopkins Clarke
Made For
ADP Consulting
Disciplines
Landscape Architecture
Town Planning
Imagery
Robyn Oliver Photography
Awards
2022 AILA Landscape Architecture Award — Urban Design (VIC)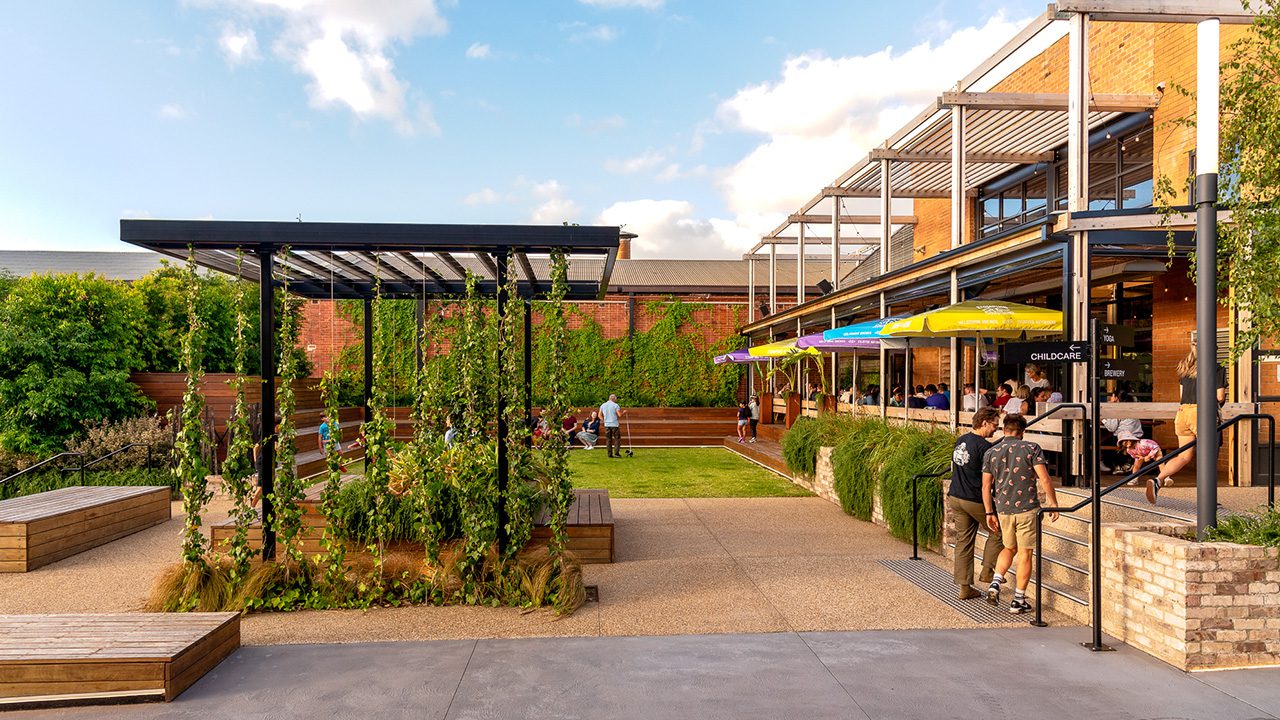 Drawing upon its unique heritage as well as the long standing highly recognizable physical presence of the buildings and existing trees, the design welcomes the local population back to the site and invites new visitors.
Morris Moor is the adaptive re-use of the former Phillip Morris cigarette factory at Moorabbin which includes creative office spaces, cafes, restaurants, and childcare all within an industrial setting with a lush landscape overlay.  Set within the disused industrial precinct, the design celebrates the spatial layout and character of the existing buildings and associated structures to create a new distinctive community destination.
Our landscape architects and planners, in collaboration with Genton, Caroline Lieu and the project team, was instrumental in developing the vision and re-imagining the site to create a new public place that offers diversity of experience, rewards individual discovery and nurtures new employment and creative opportunities. Our team was actively involved in all aspects of the overall project delivery including value management, sustainability initiatives, innovation, and technology.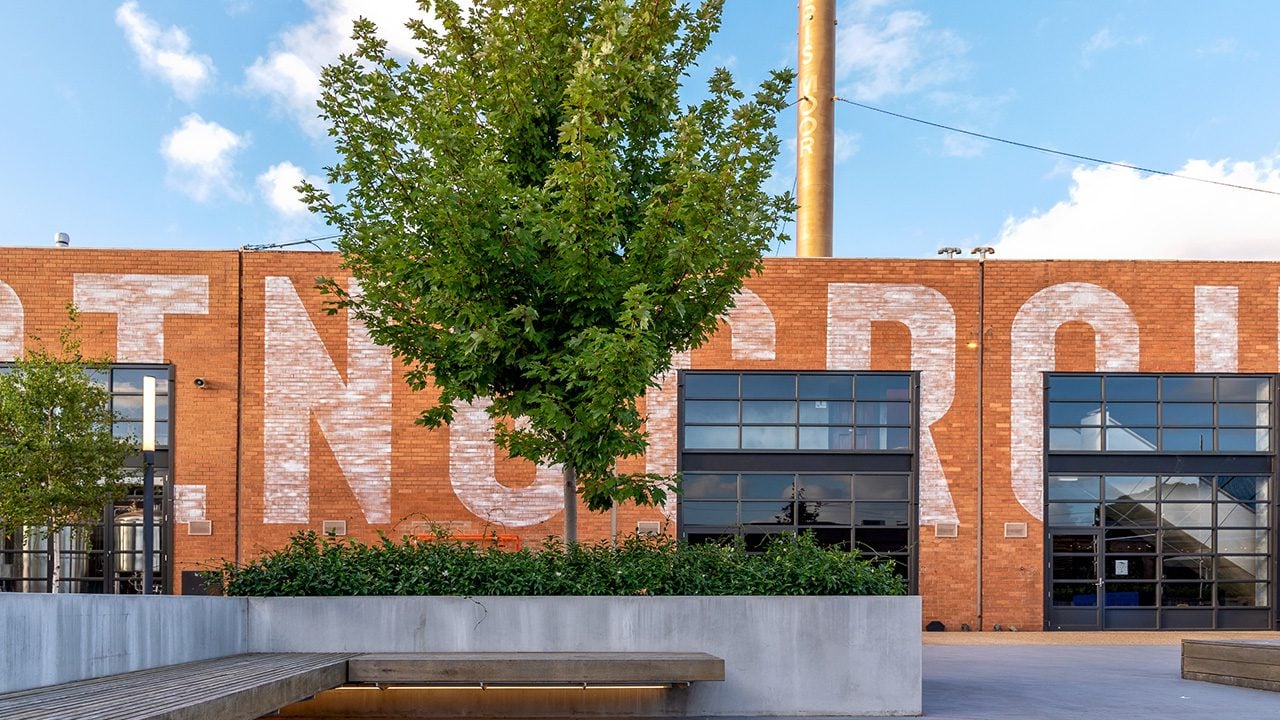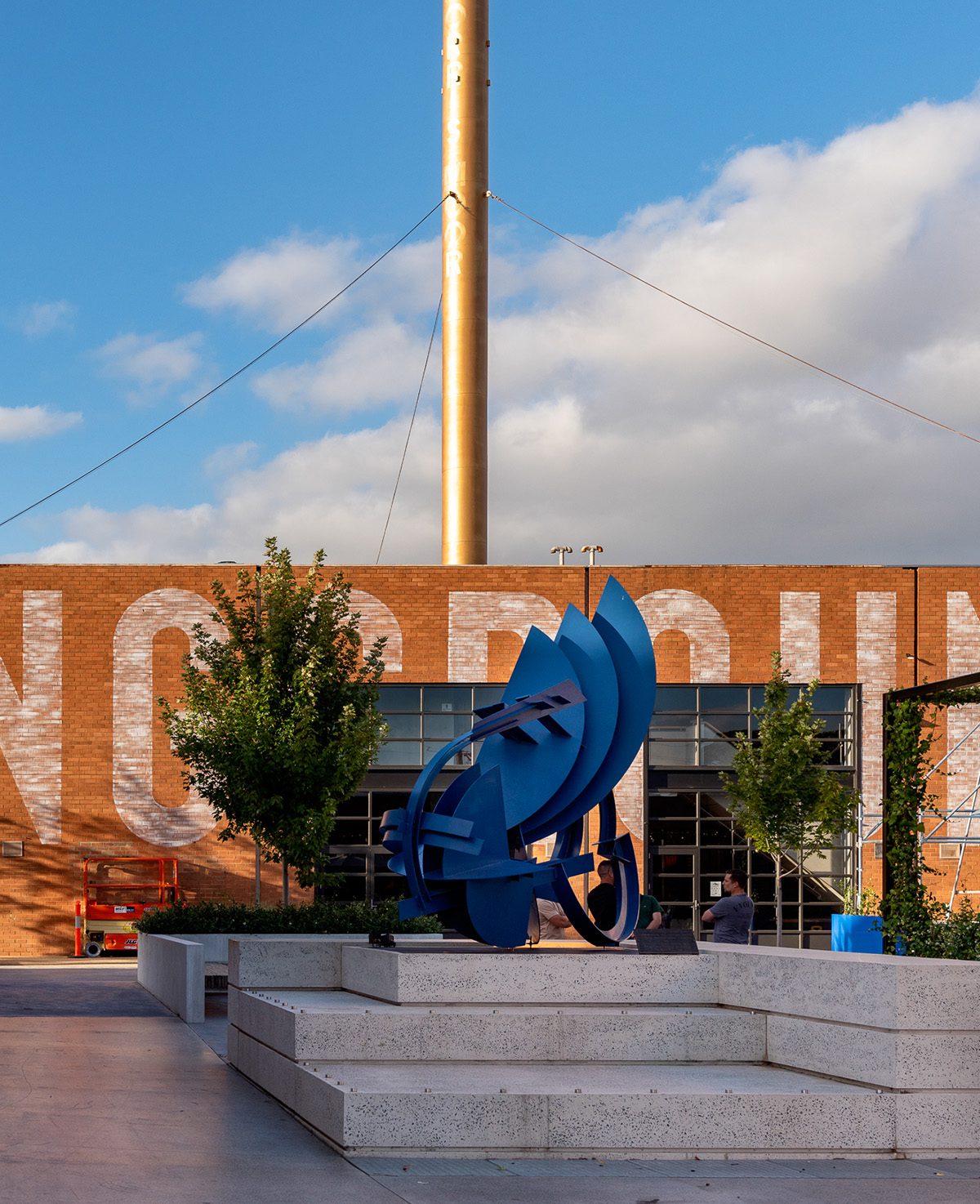 The objective was to create a new destination, workplace and welcoming place for local families – a place which offers diversity of experience and rewards individual discovery and an incubator for new employment and creative opportunities.
The design strategies developed from a desire to offer a multilayered experience within a powerful and emotionally rich urban setting of the former workplace. The retained structures and patina of the former factory building offer a variety of internal spaces and unique external forms.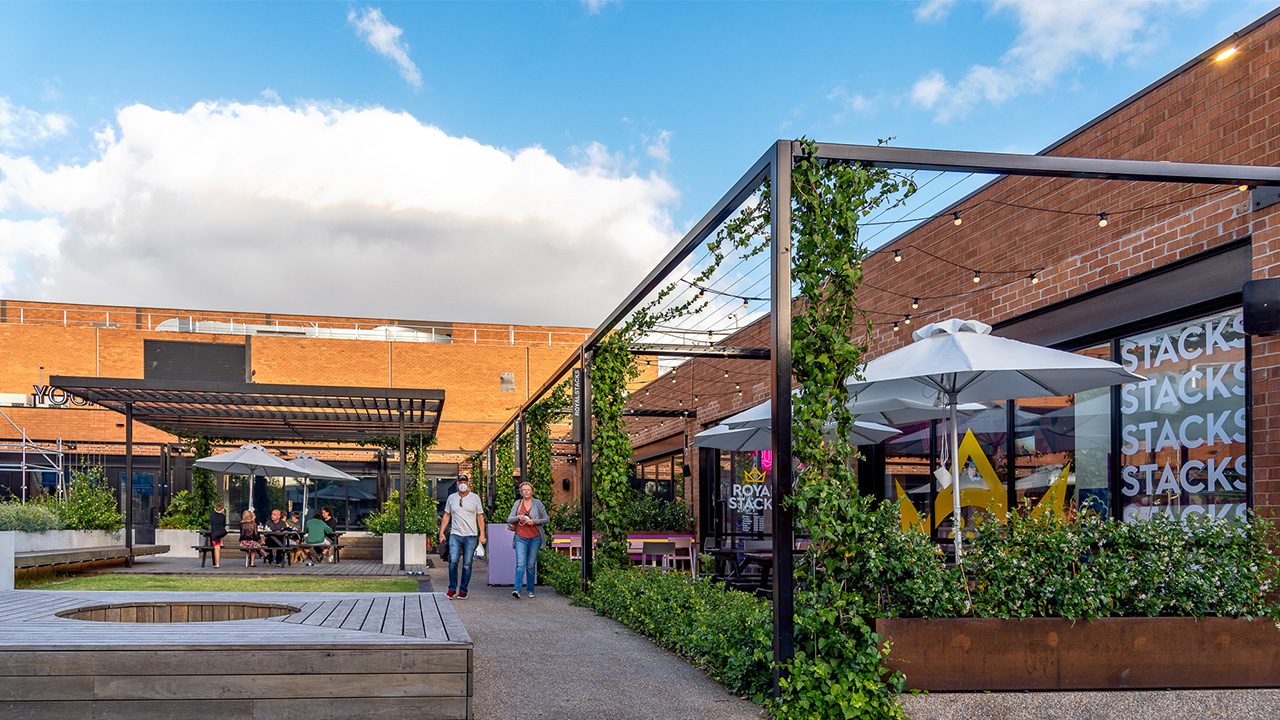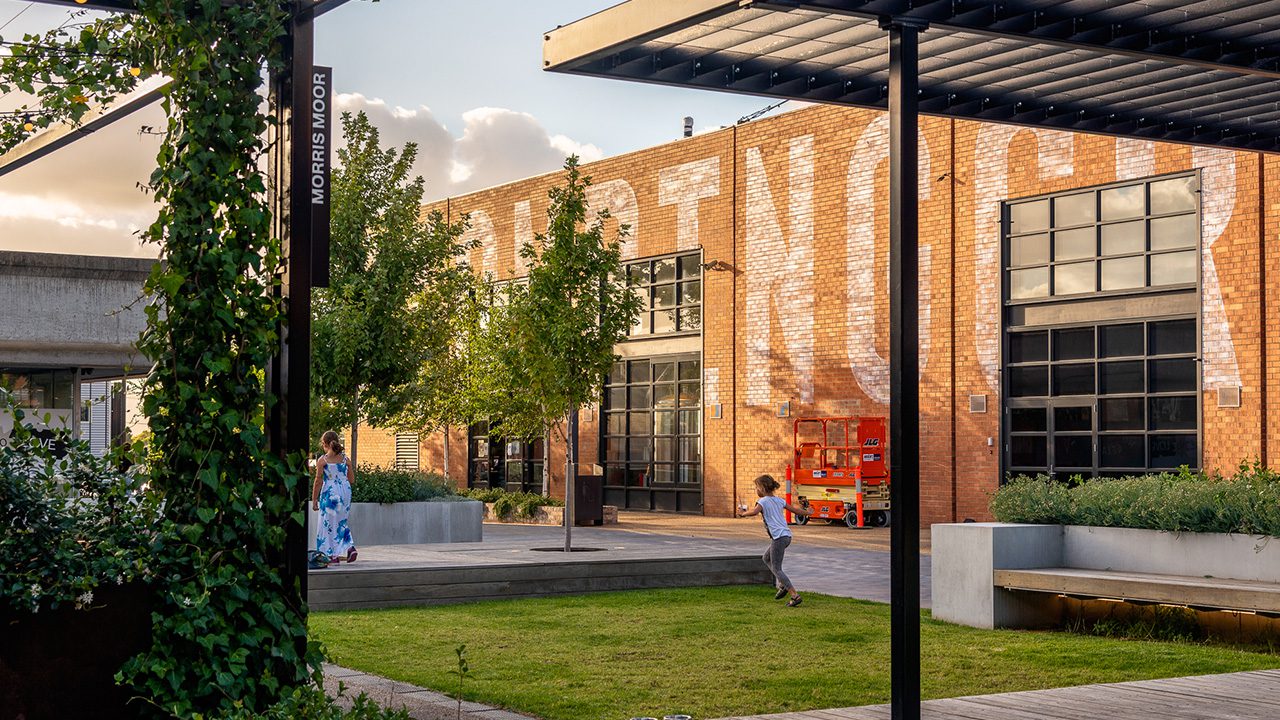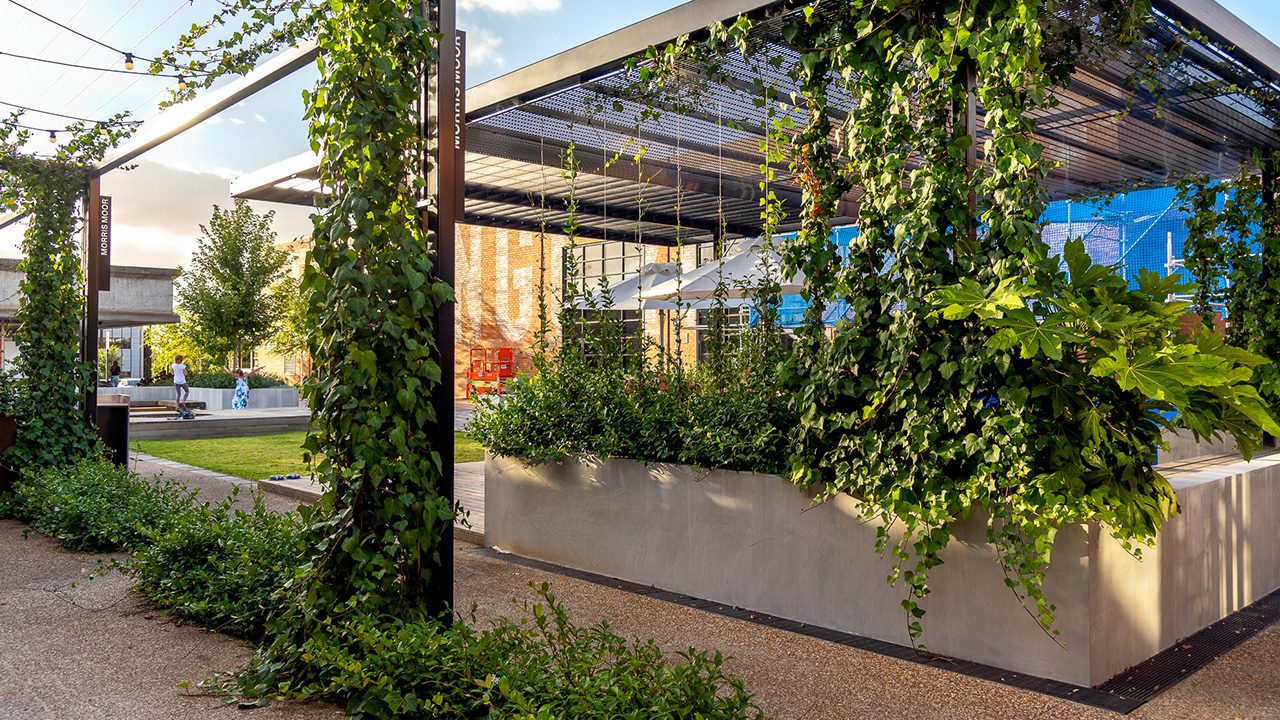 The external site planning works within this framework to create a network of human scaled spaces connected by a network of landscaped pedestrian routes that not only connecting the various public open spaces, but also encourage exploration and discovery.
The connecting routes are strengthened by a series of nodes located at key locations. These spaces act as mini-destinations and welcoming points and include lush pergola structures with seating nooks which encourage social interaction. The vertical landscape elements also provide visual cues and wayfinding markers for visitors exploring the site.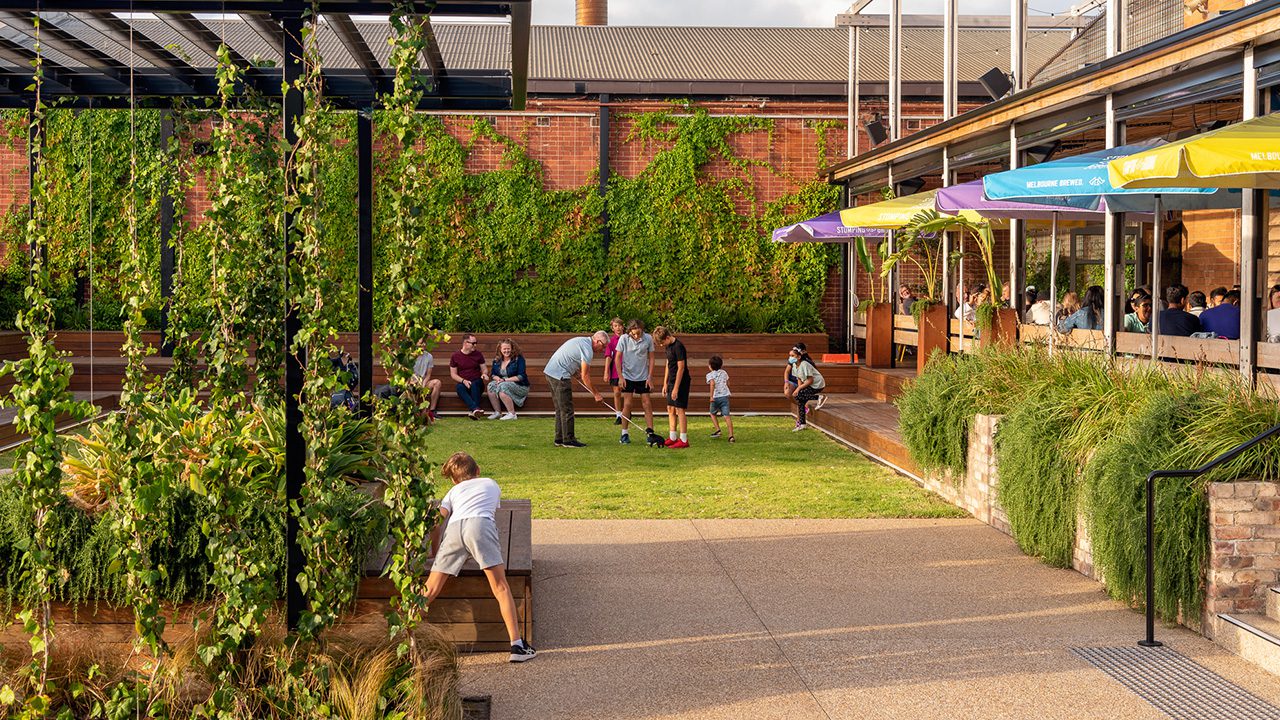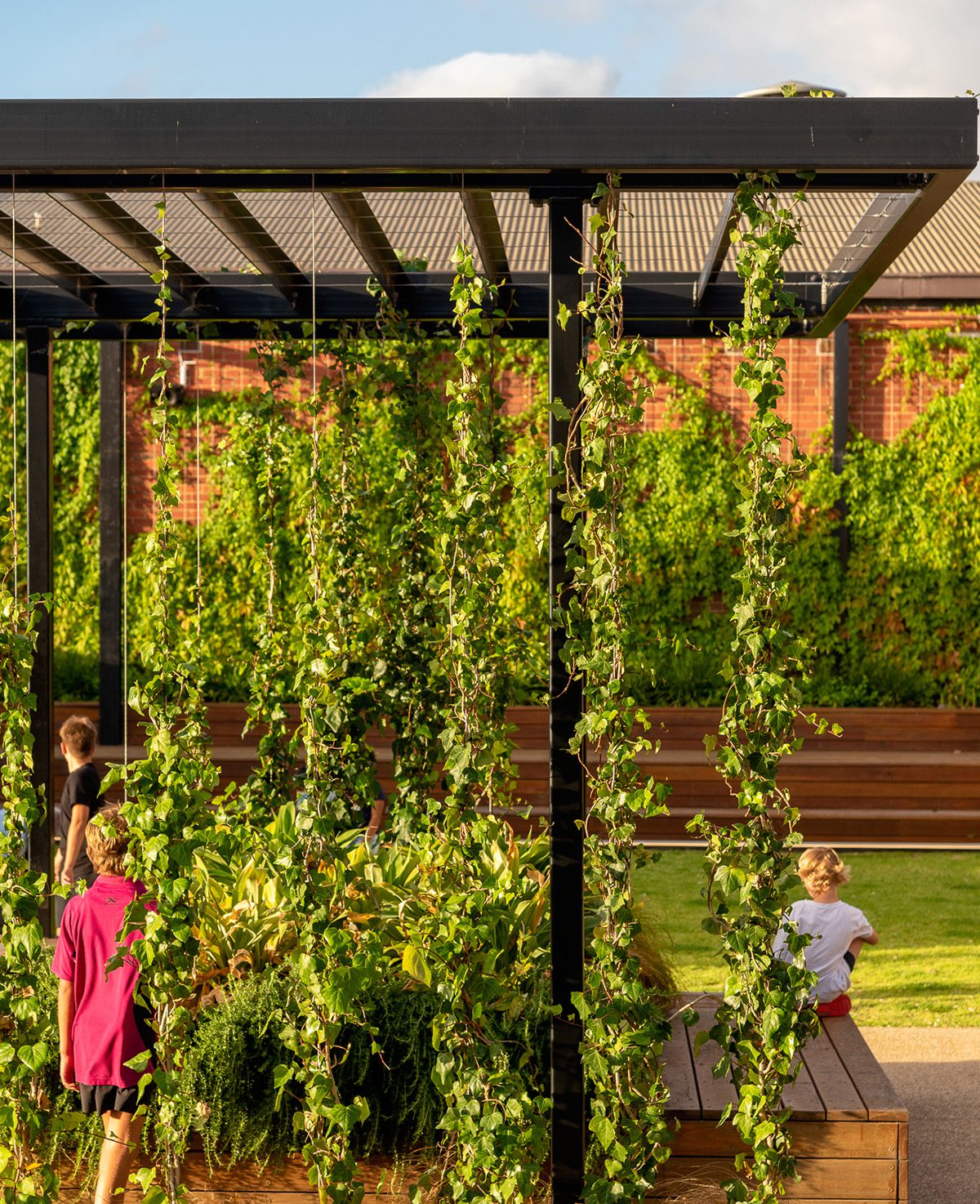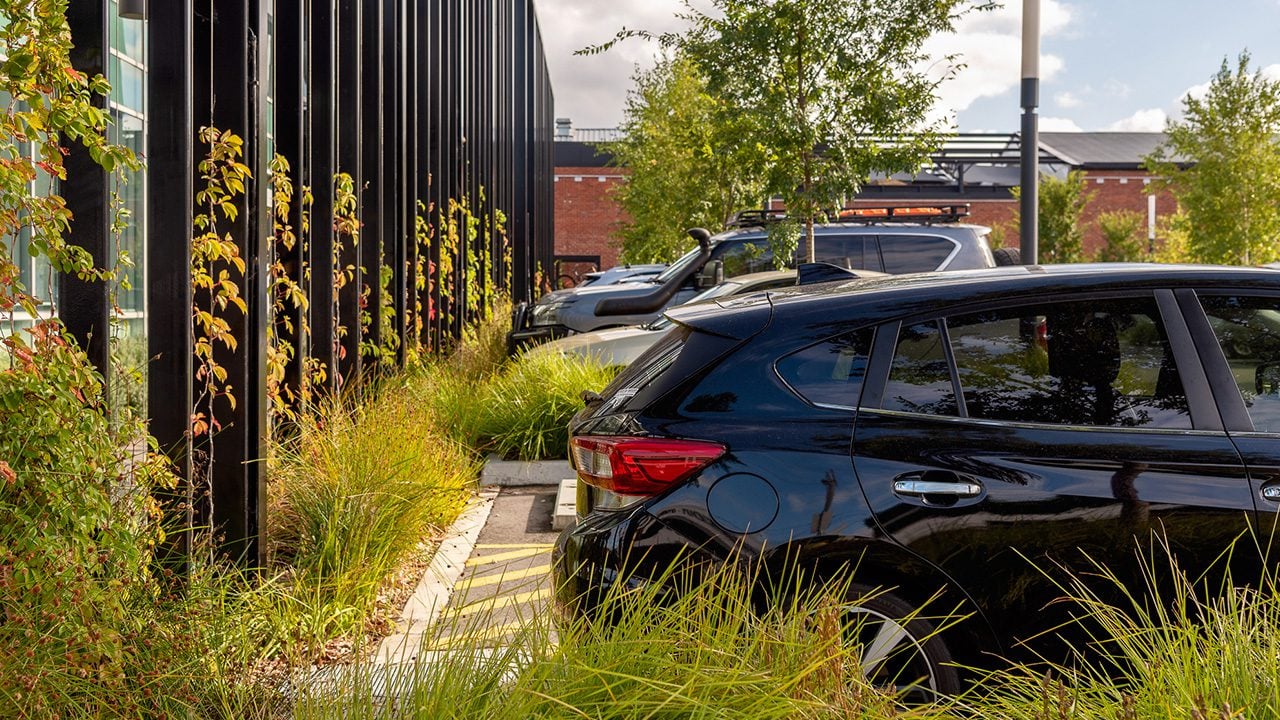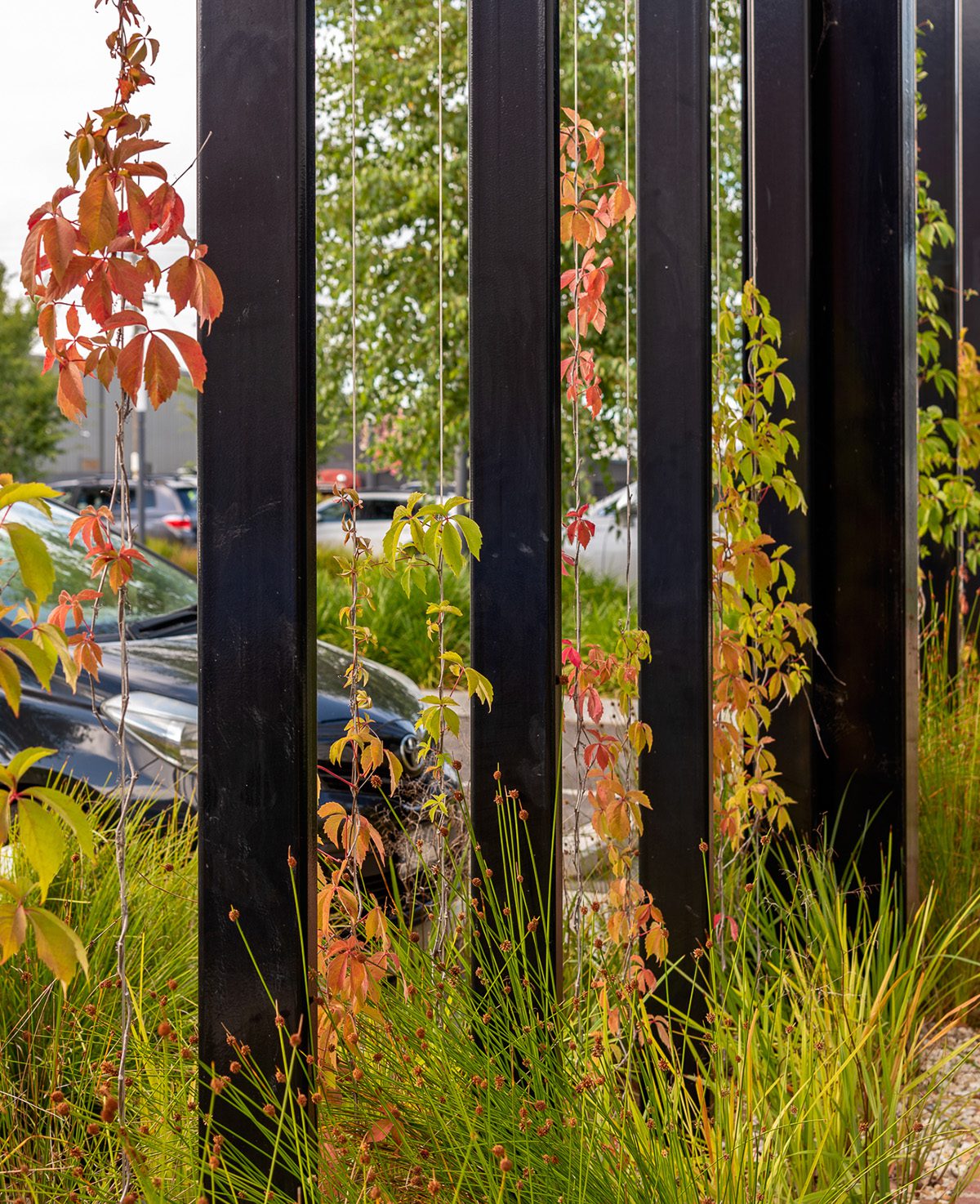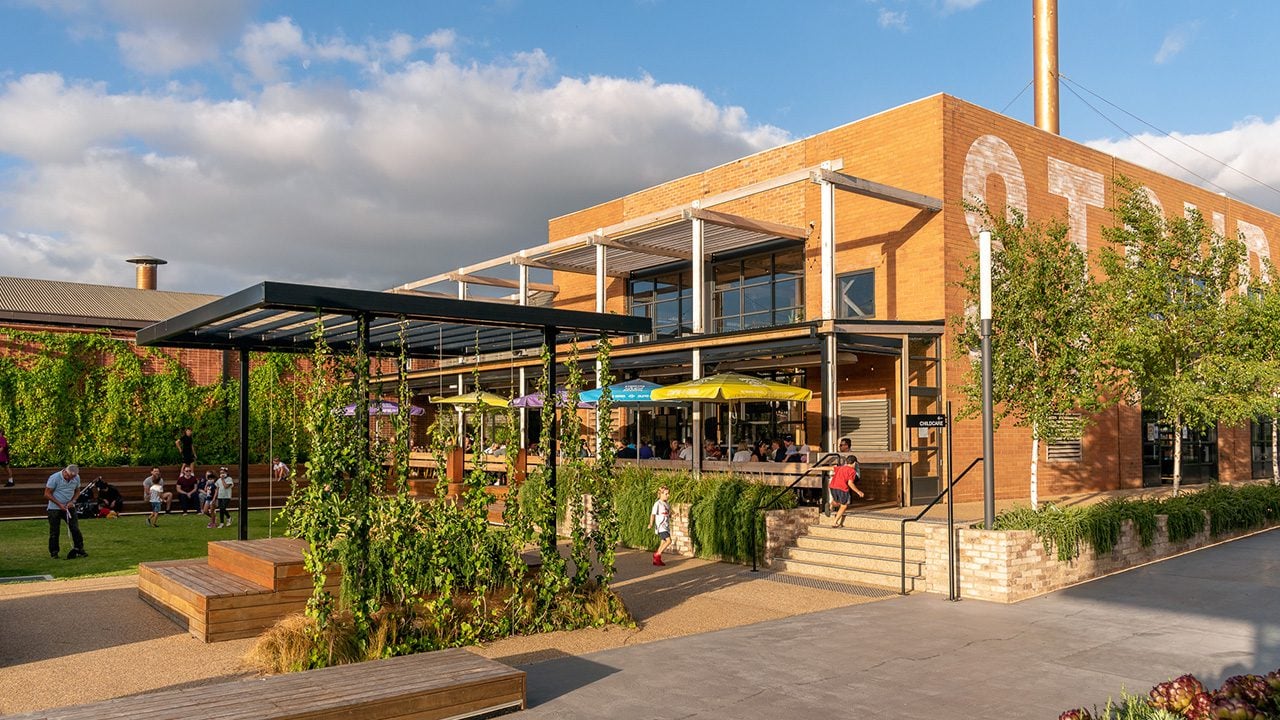 Through materiality and spatial design, the site now has a strong character of a modern inner urban park that is safe, accessible, and welcoming.
The Morris Moor project has provided the community, both locally and further afield, with a multiuse urban park which creates a new choice of workplace and destination for eating and play. It is already a valuable amenity and dynamic location for events and community activities, inviting exploration and a renewed sense of "ownership".
The landscape and urban design approach respects and celebrate the site's existing architecture and history as a place of work for many in the locality. Previously an enclosed and inaccessible industrial site, it is now intimately connected to the surrounding area with safe and welcoming links. 'Vertical green' has been introduced to complement and enhance the vast scale and hard character of the red brick facades generating a strong renewed ambience and atmosphere from day one.