Community and Culture
Tourism
Client
Department for Infrastructure and Transport
Collaborators
McConnell Dowell
Cox, Wallbridge Gilbert Aztec
Elevation Design
The Ngarrindjeri and Ramindjeri people
Disciplines
Landscape Architecture
Location
Victor Harbor, SA
Awards
2023 AILA Award of Excellence — Cultural Heritage (SA)
2023 AILA Regional Achievement Award (SA)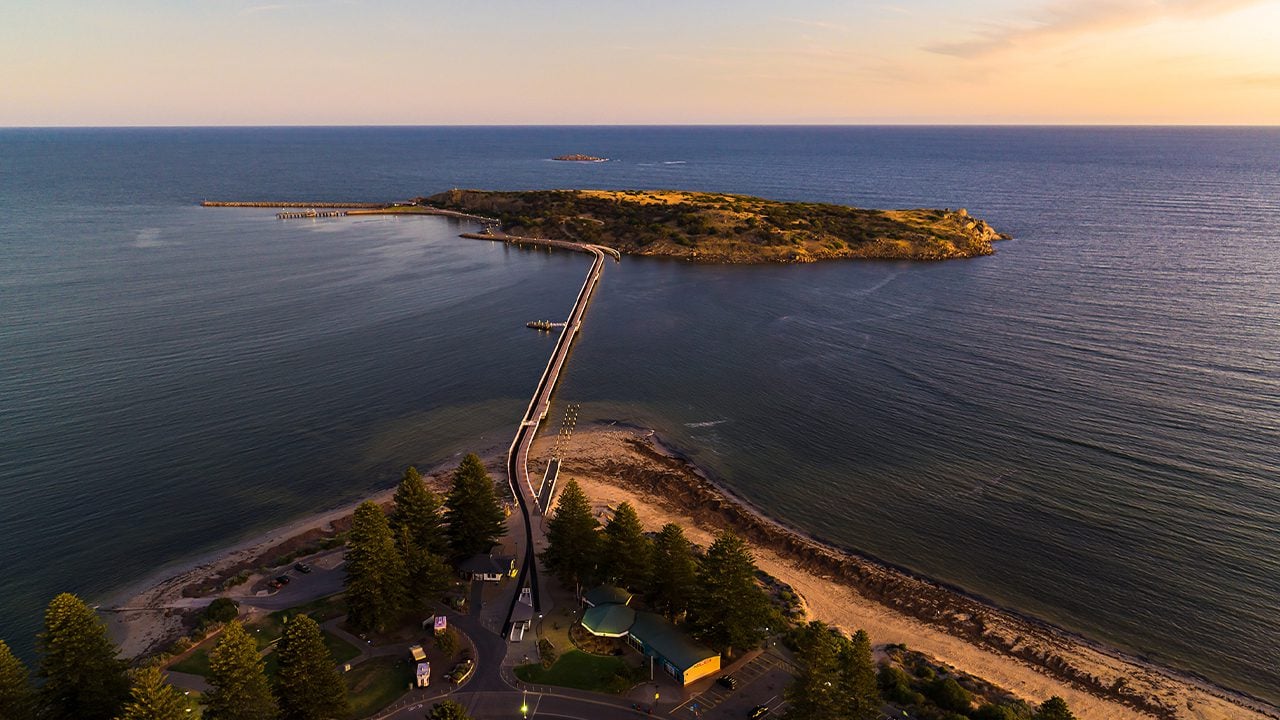 The Granite Island Causeway is an important piece of South Australian history. It's a site of cultural significance to Ngarrindjeri and Ramindjeri Peoples and also a popular tourist attraction for all.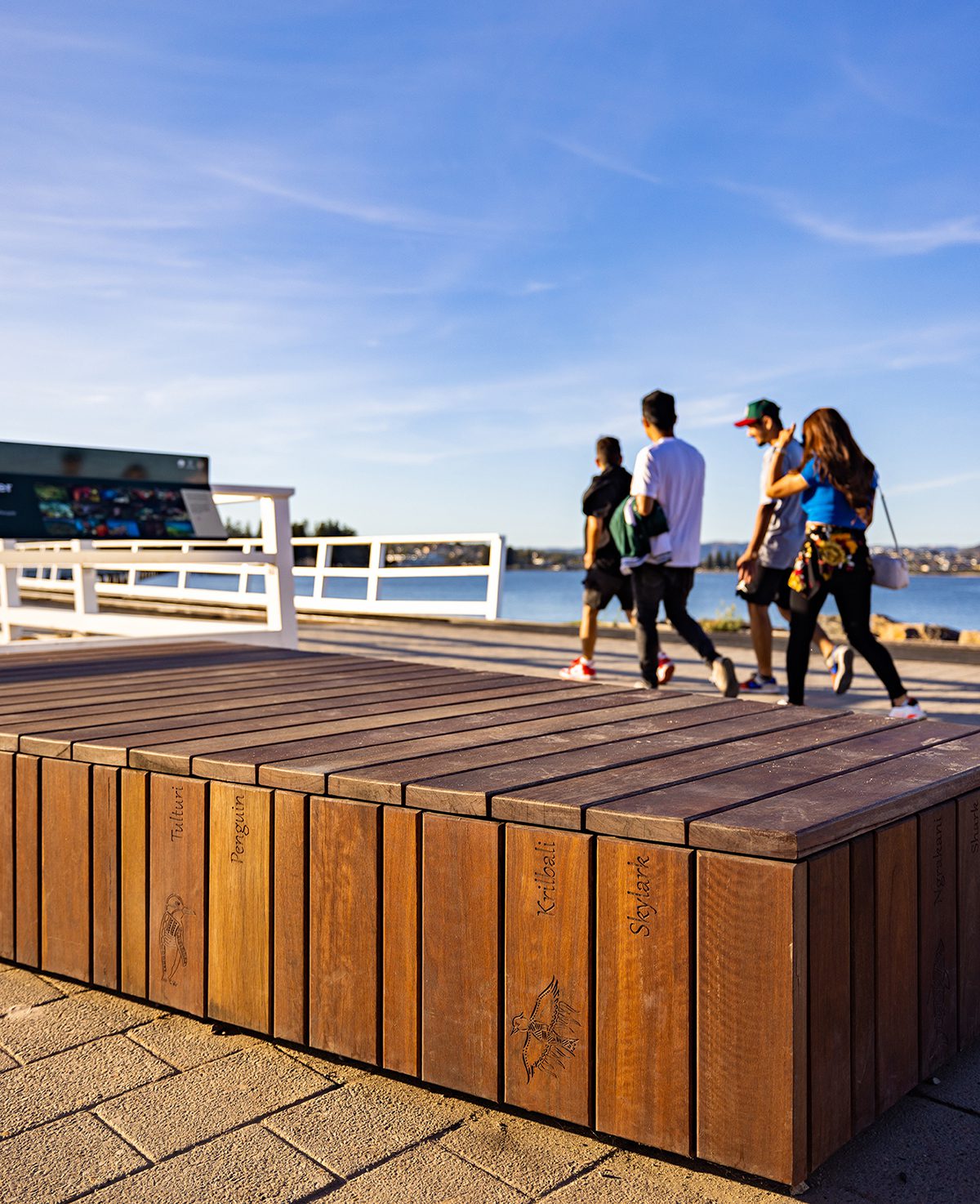 The Granite Island Causeway project involves the design and construction of a new causeway structure between Granite Island and Victor Harbor, including tram rail provisions (horse-drawn tram) and viewing facilities, a new boat landing facility along the causeway, partial demolition and refurbishment of the existing causeway structure, and urban design improvements including foreshore treatments for the plazas at either end of the causeway.
The causeway is an important piece of South Australian history – not only is it a State Heritage Place, but it also features in the collective memories of all South Australians who visit the major tourist region.
The high-profile nature of the project has been treated with the utmost sensitivity and care to ensure the local community is engaged and enthused about the design outcome which officially opened on 23rd December 2021.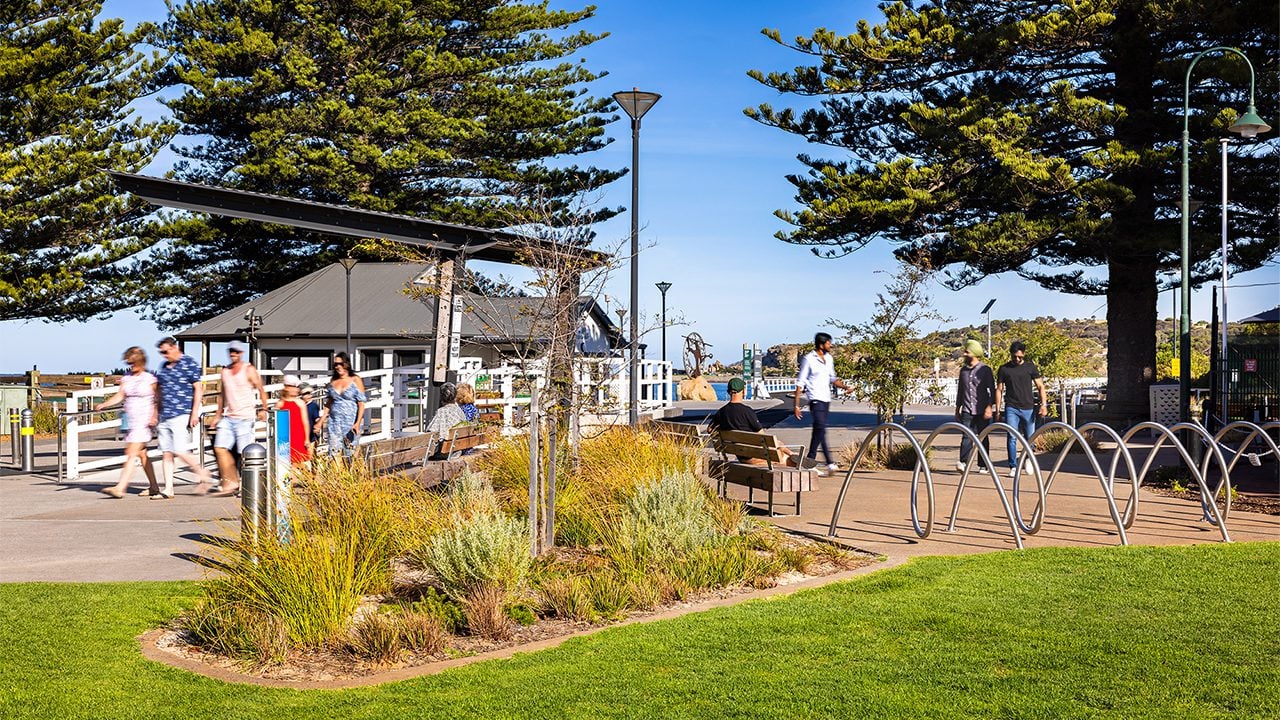 Early engagement and full project buy in was critical to the success of this project. This was the catalyst for future workshops and building relationships withing the project reference group that forged a successful co-design process.
Working collaboratively with Cox Architects, the design solution complements the existing causeway structure on several levels, including matching of the deck levels, the horizontality of the structure, the treatment of the deck surface and detailing of the architectural elements such as the structure below, rails and lighting.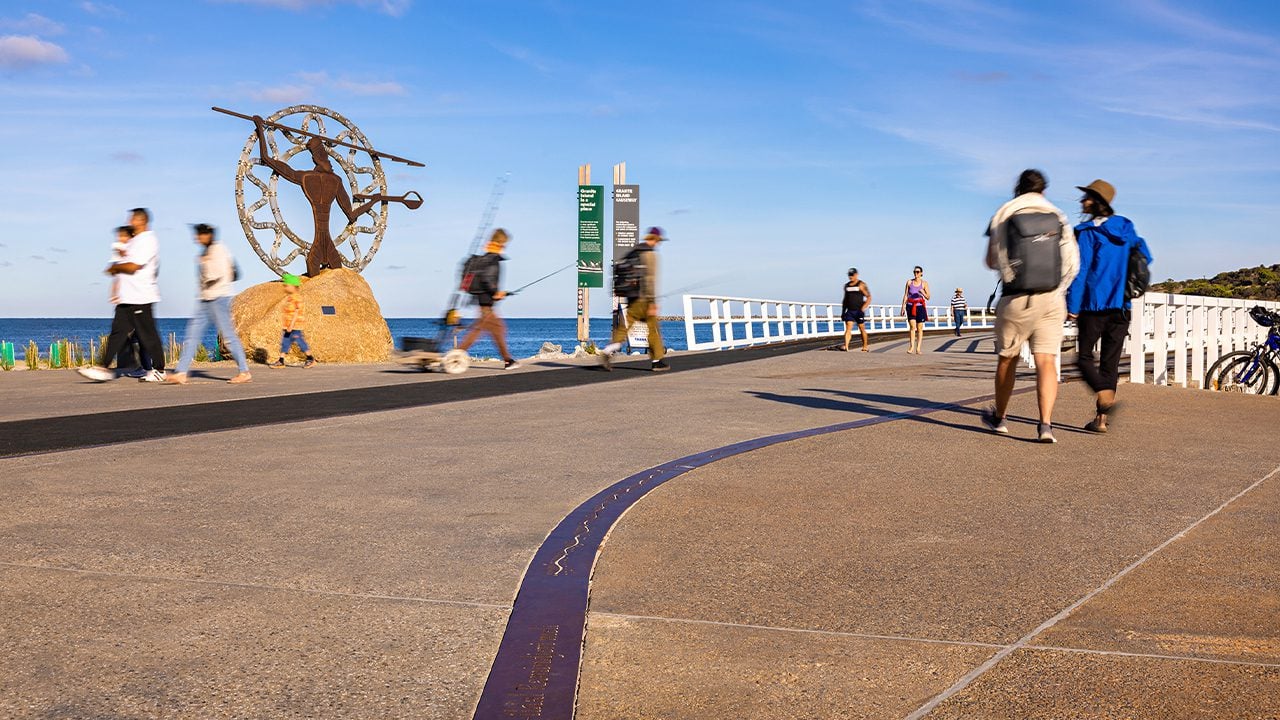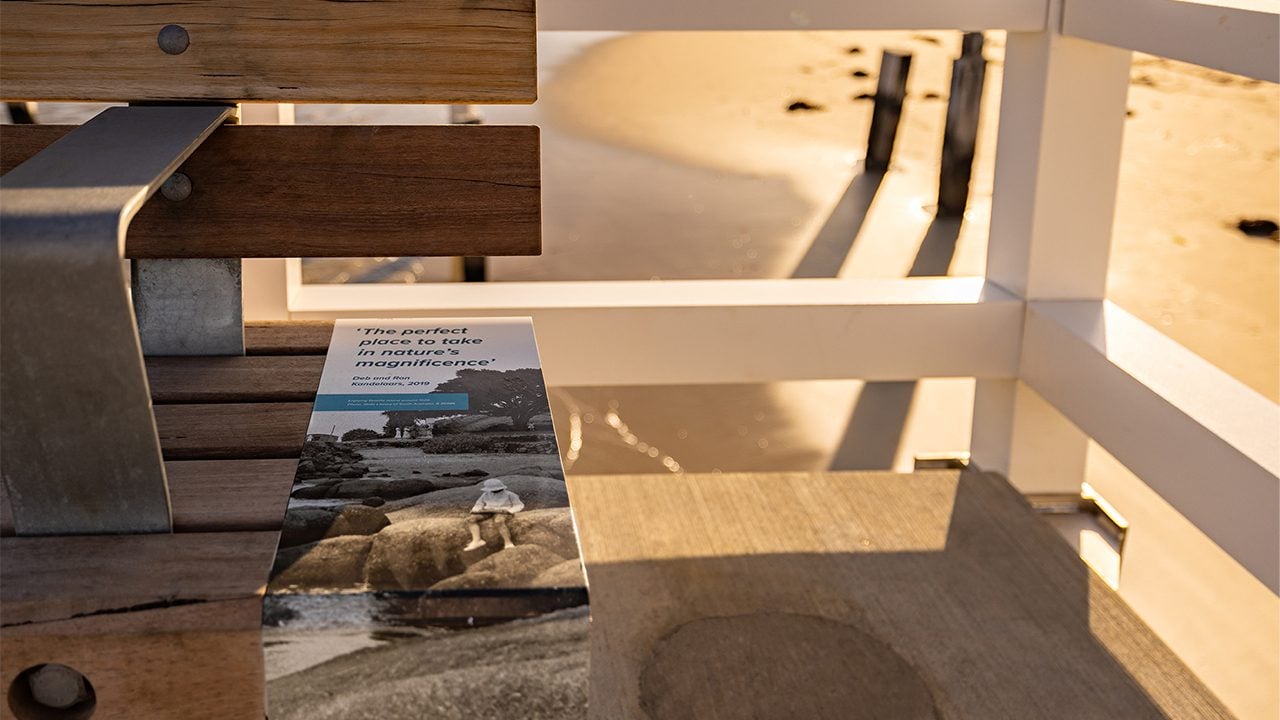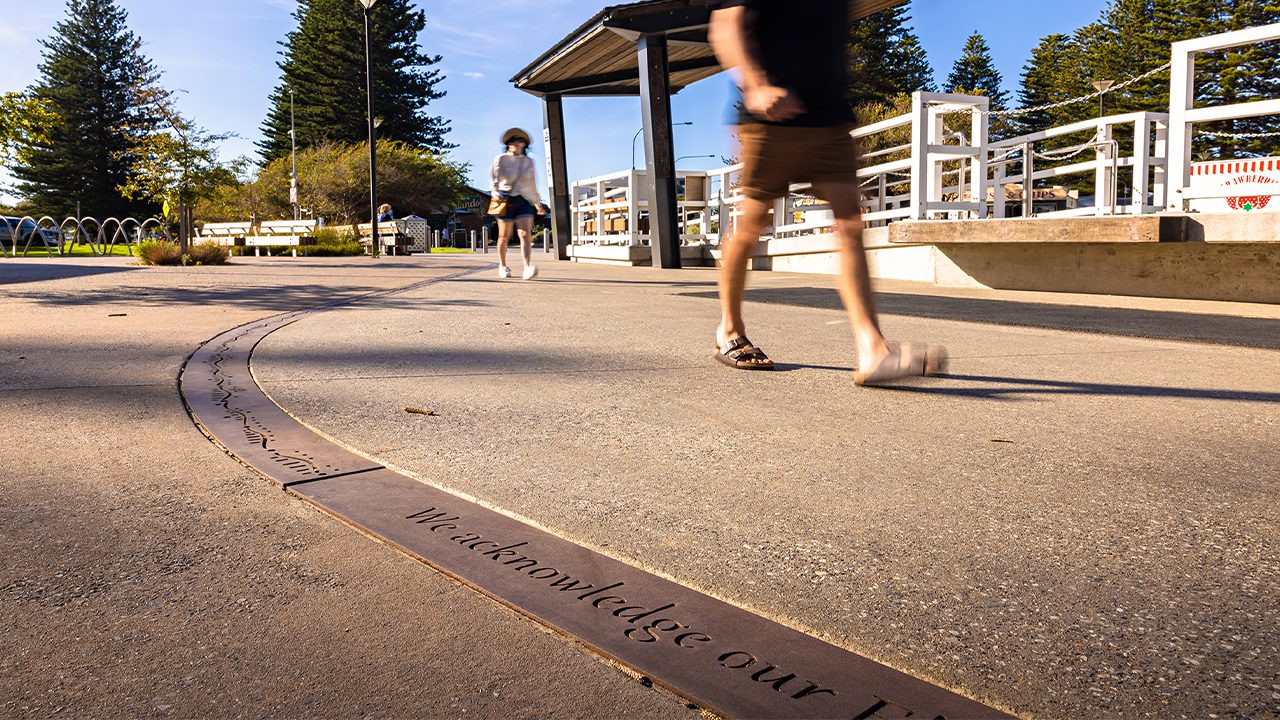 The project team worked closely with five local Indigenous artists engaged by the Recognised Native Body Corporate (RNTBC), the Ngarrindjeri Aboriginal Corporation (NAC), to create the 11 characters and connecting motifs (Clan, Tracks/Ribbon) that feature along the 650 metre Causeway decking.
These Indigenous art outcomes also extend into Granite Island and the Causeway Plaza which has Welcome to Country wording, statues and other significant local indigenous artwork pieces.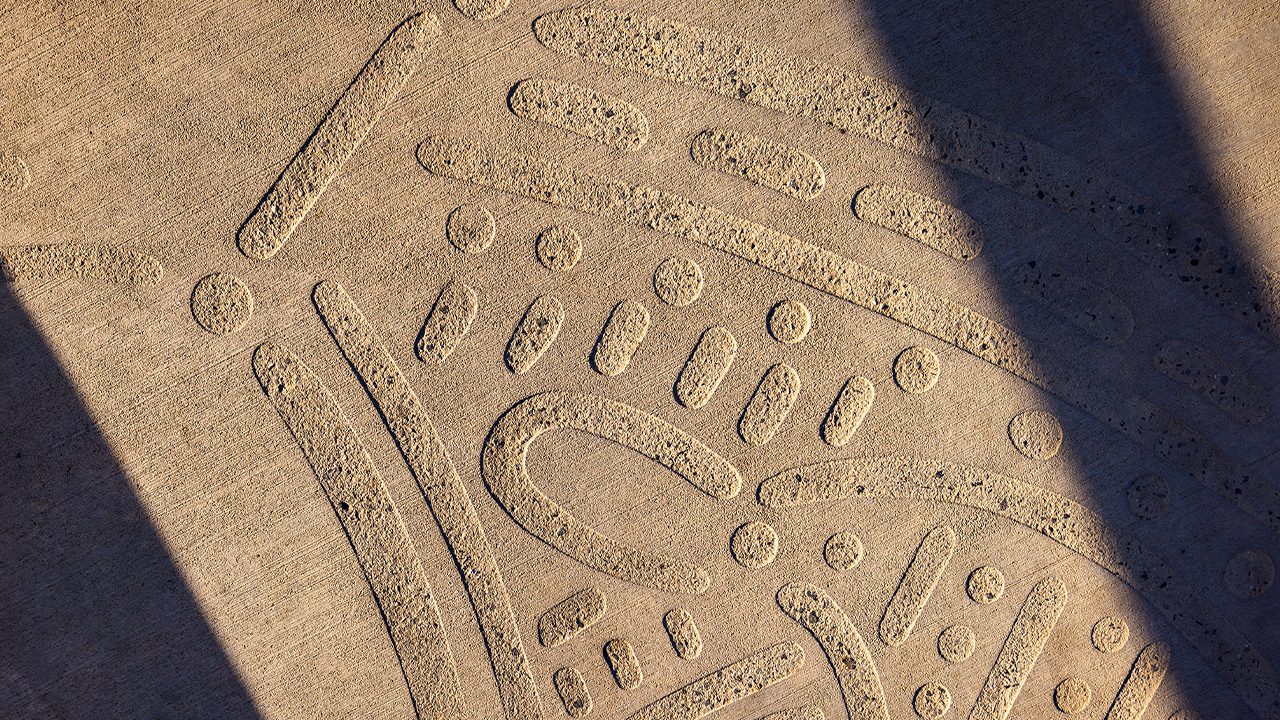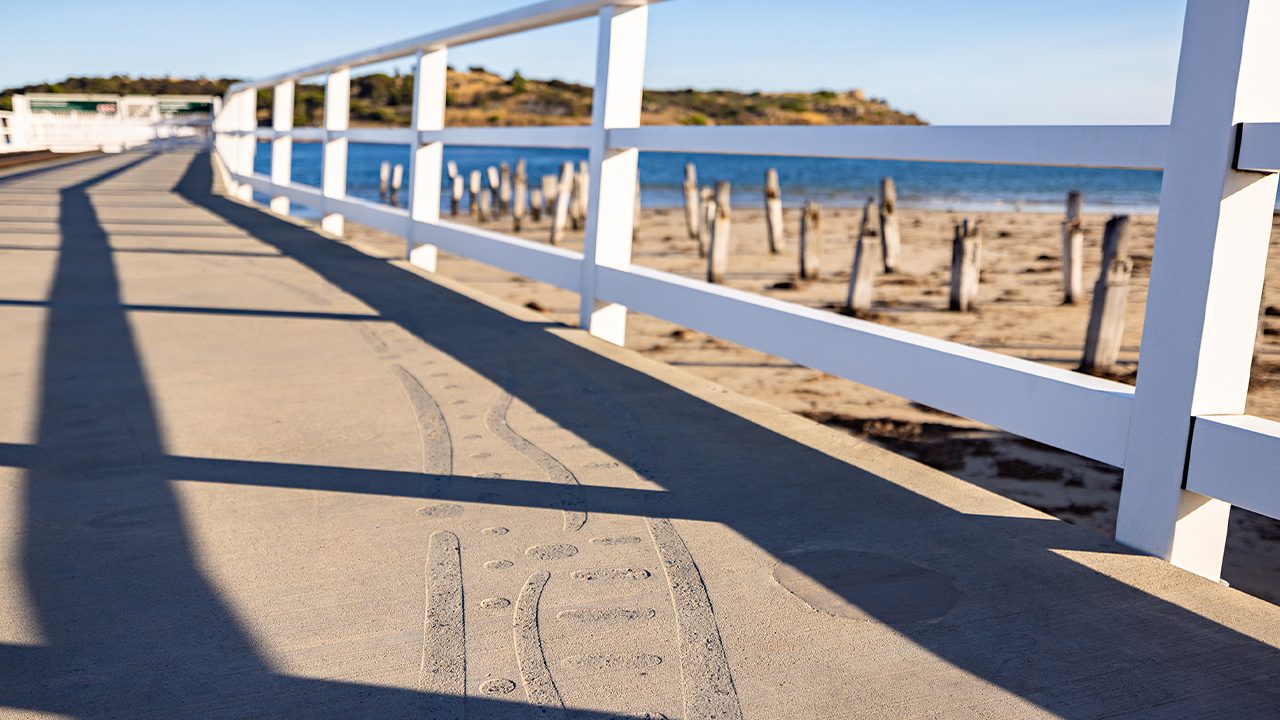 The project explored opportunities to re-purpose as much of the existing structure as possible. Reuse of the timbers in repairs or within the landscape at the landing plazas for use in urban design elements including decking, bench seating and future public art.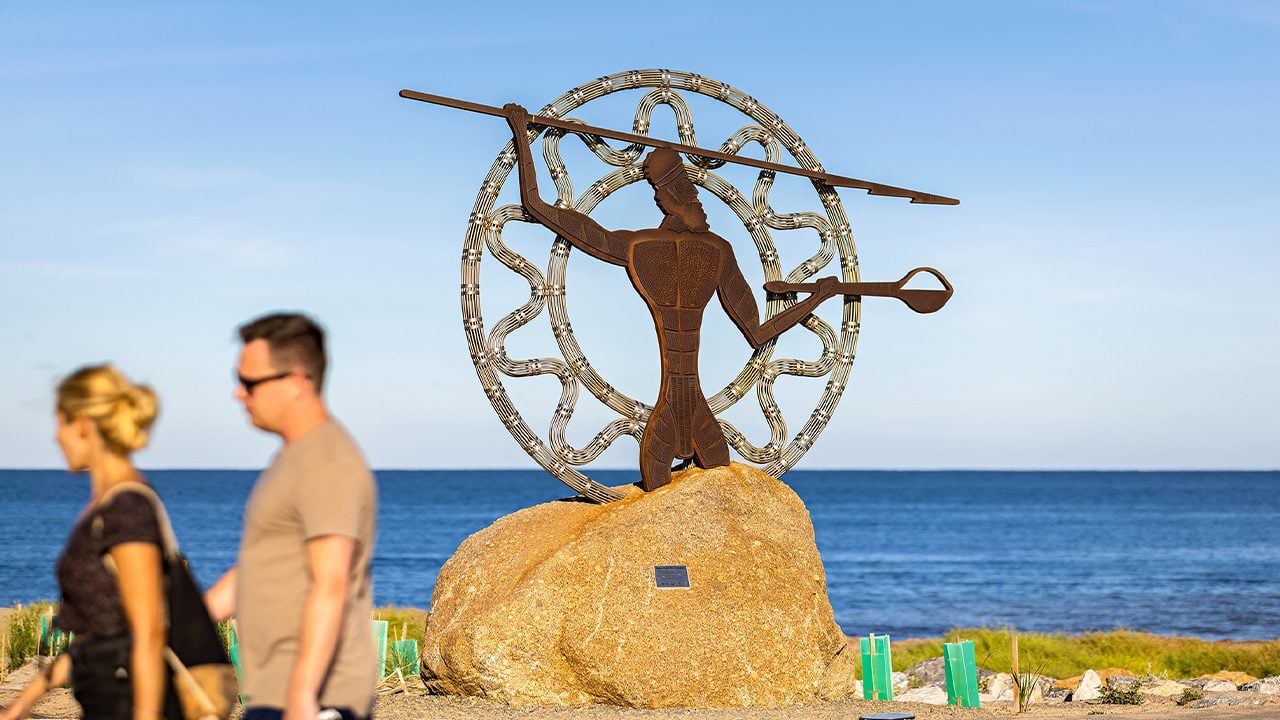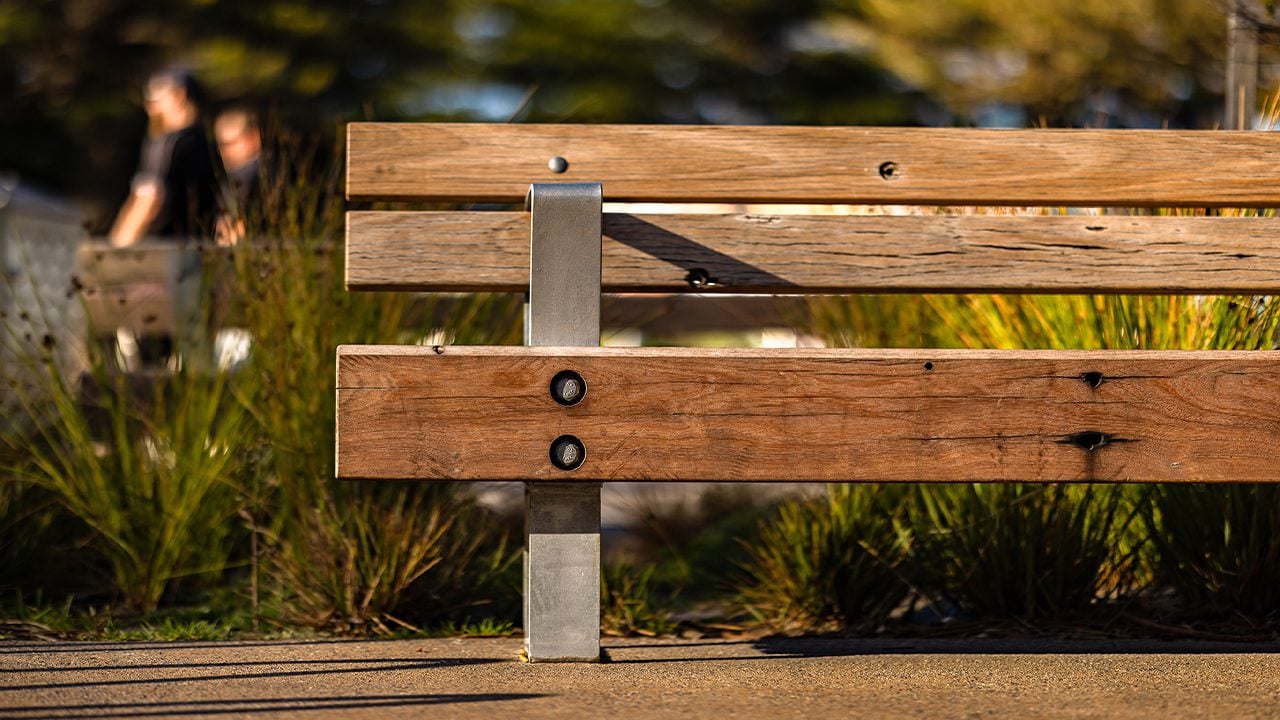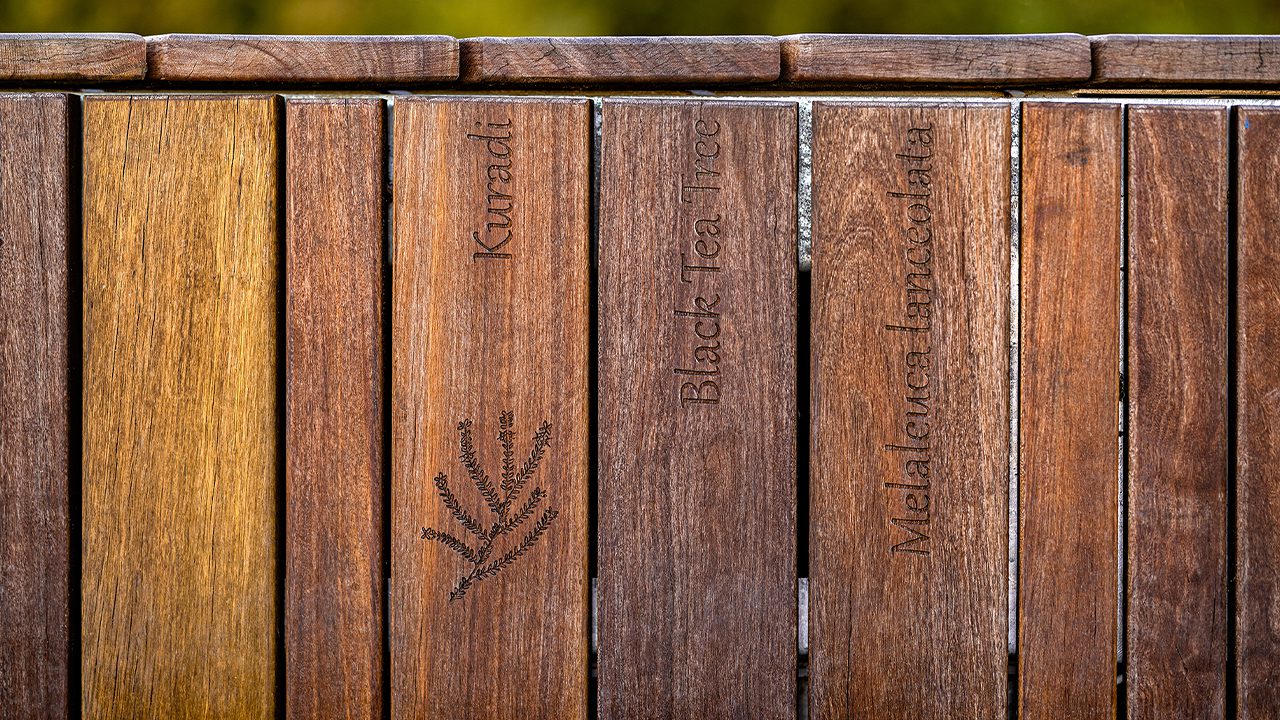 Retaining and restoring substantial portions of the historical first and second stages of the existing causeway, the first being the Victoria Pier and the second being the point of connection with Granite Island, including timber elements at the landings – with special attention to the visual impact of the curved section at the Granite Island landing.
Interpretive signage (by Elevation Design) which tracks the European history of the causeway, from the jetty to the Victoria Baths to the causeway and tram and to the new causeway. Integrate art into the causeway structure (the Kondoli Story) and at the landings as a medium to recognise and celebrate the region's cultural importance through storytelling of the Ngarrindjeri and Ramindjeri people. Planting culturally significant plant species that allows for educational opportunities (i.e. seed banking, horticulture programs).