Community + Culture
Education
Parks + Gardens
Client
City of Port Phillip
Collaborators
Hayball Architects
Wallbridge Gilbert Aztec
Disciplines
Landscape Architecture
Awards
2020 City of Port Phillip Design + Development Award — Non-Residential Development
2020 AILA Landscape Architecture Award — Community Contribution (VIC)
2019 Australia Urban Design Award — Built Project — Local + Neighbourhood Scale
The role of landscape and urban design in our Ferrars Street project has been integral to the transformation of the former industrial area into a valuable and lively community and education precinct.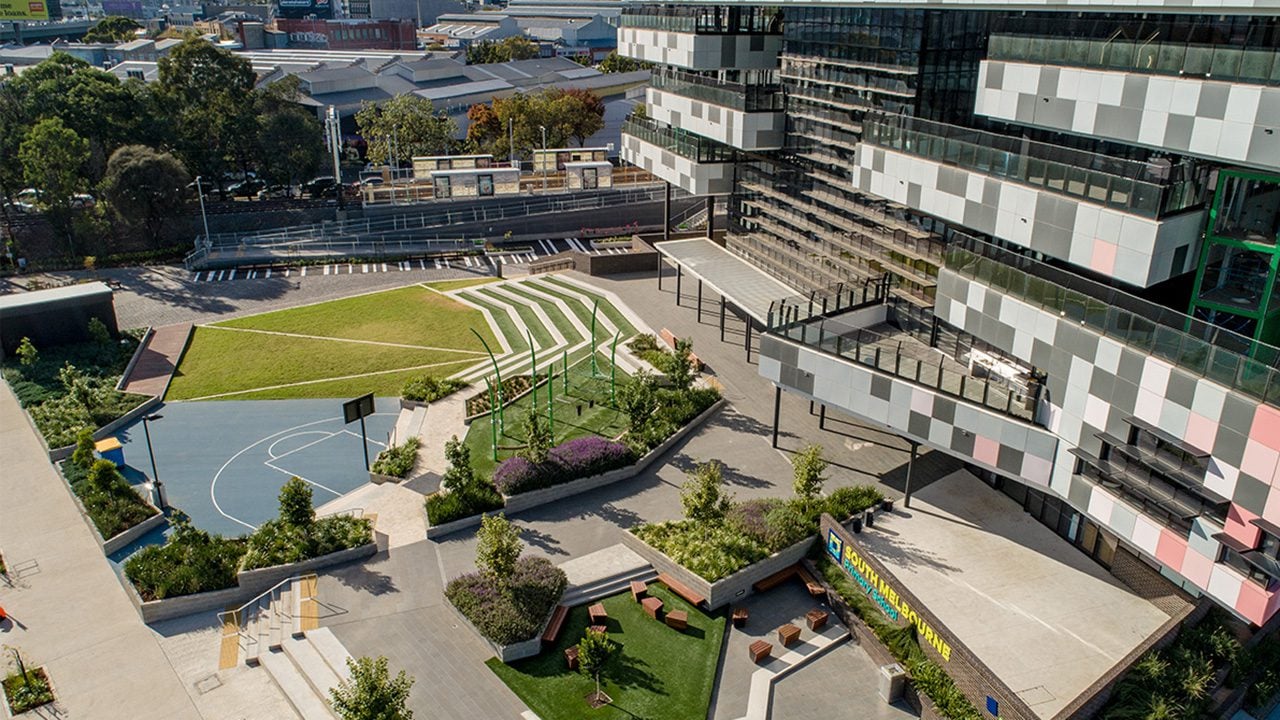 Fishermans Bend is Australia's largest urban renewal project and is planned to transform a series of industrial precincts to a 455 hectare modern development of inner Melbourne with an expected 80,000 residents by 2050.
Ferrars Street Education and Community Precinct is one of the first major projects in Fishermans Bend and includes the new South Melbourne Vertical School, Kirrip Park Open Space and surrounding public realm upgrades.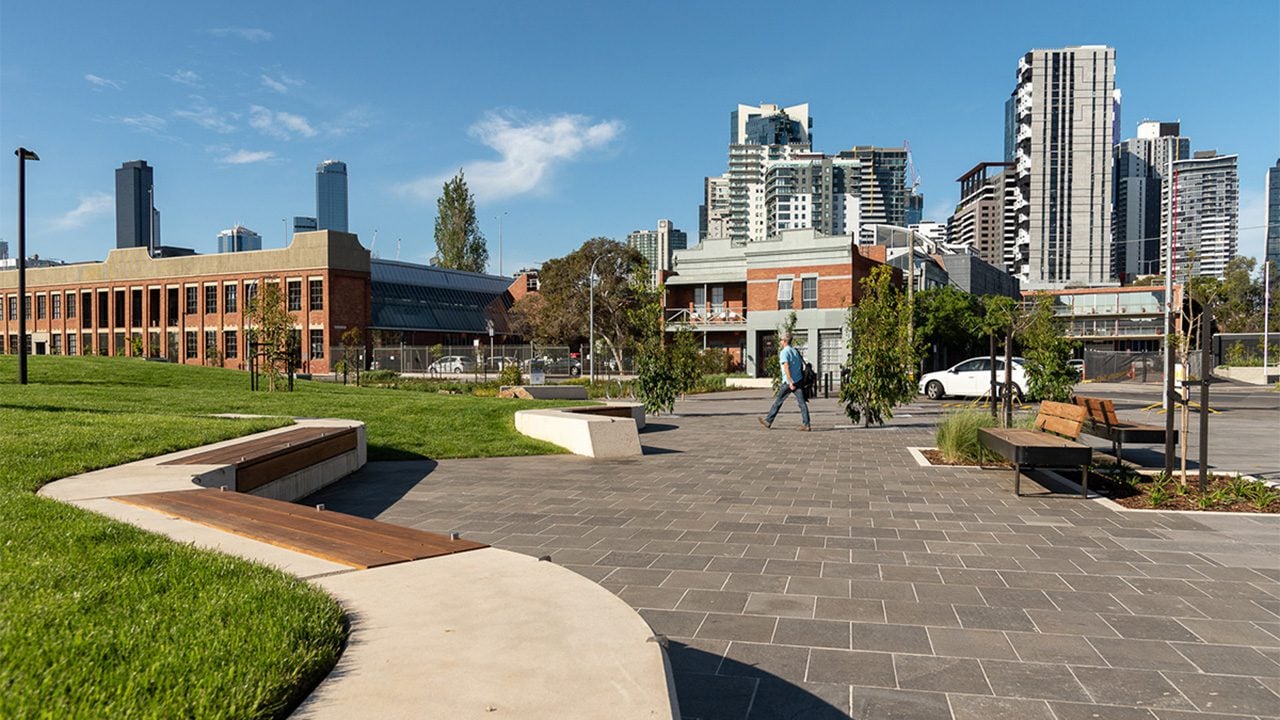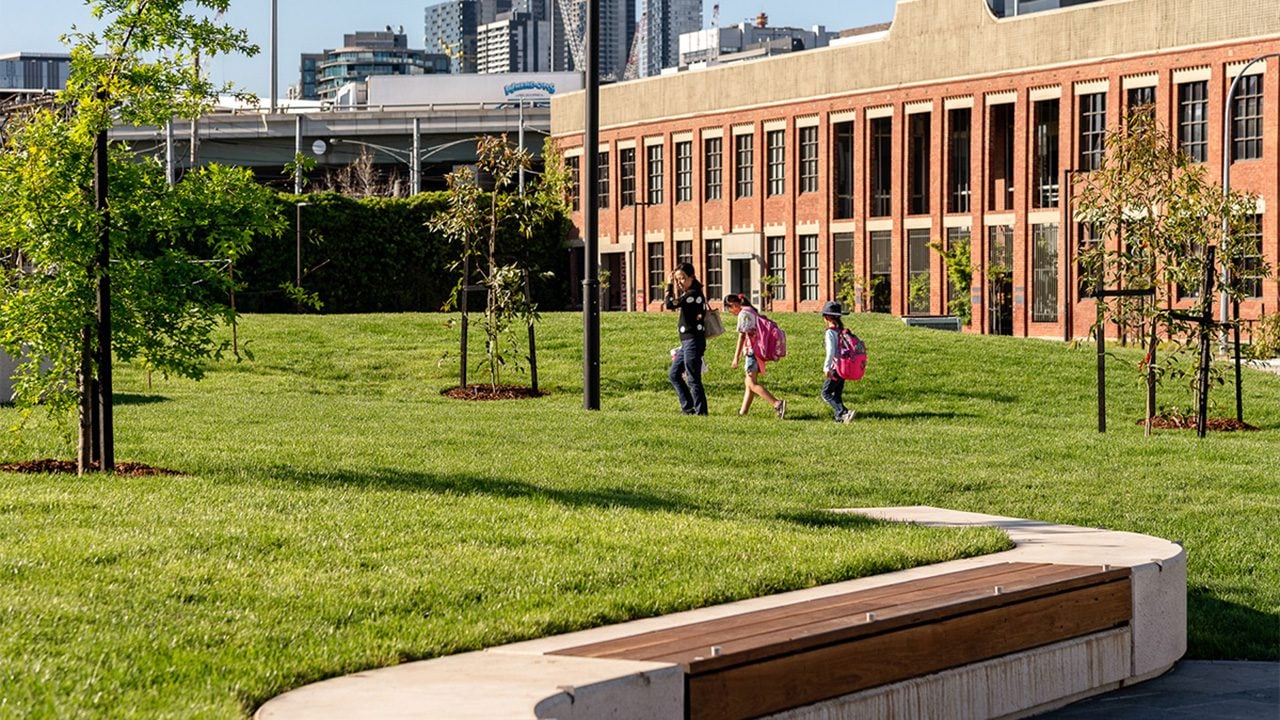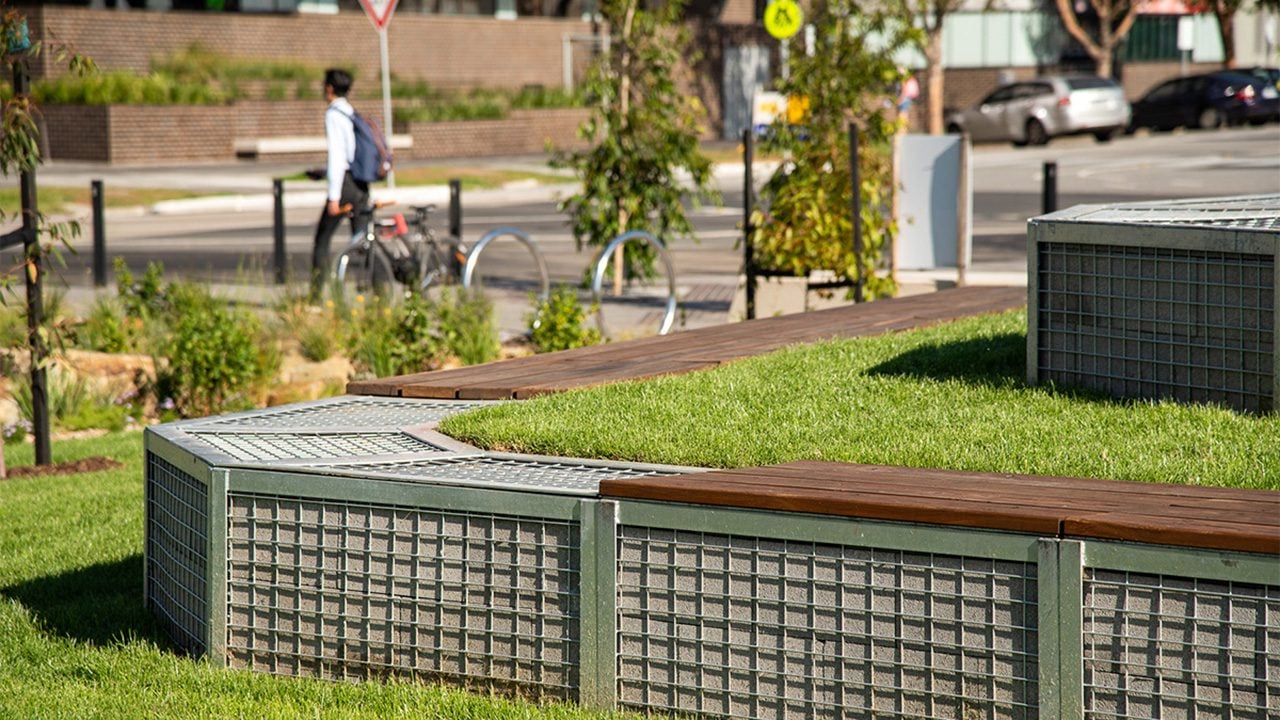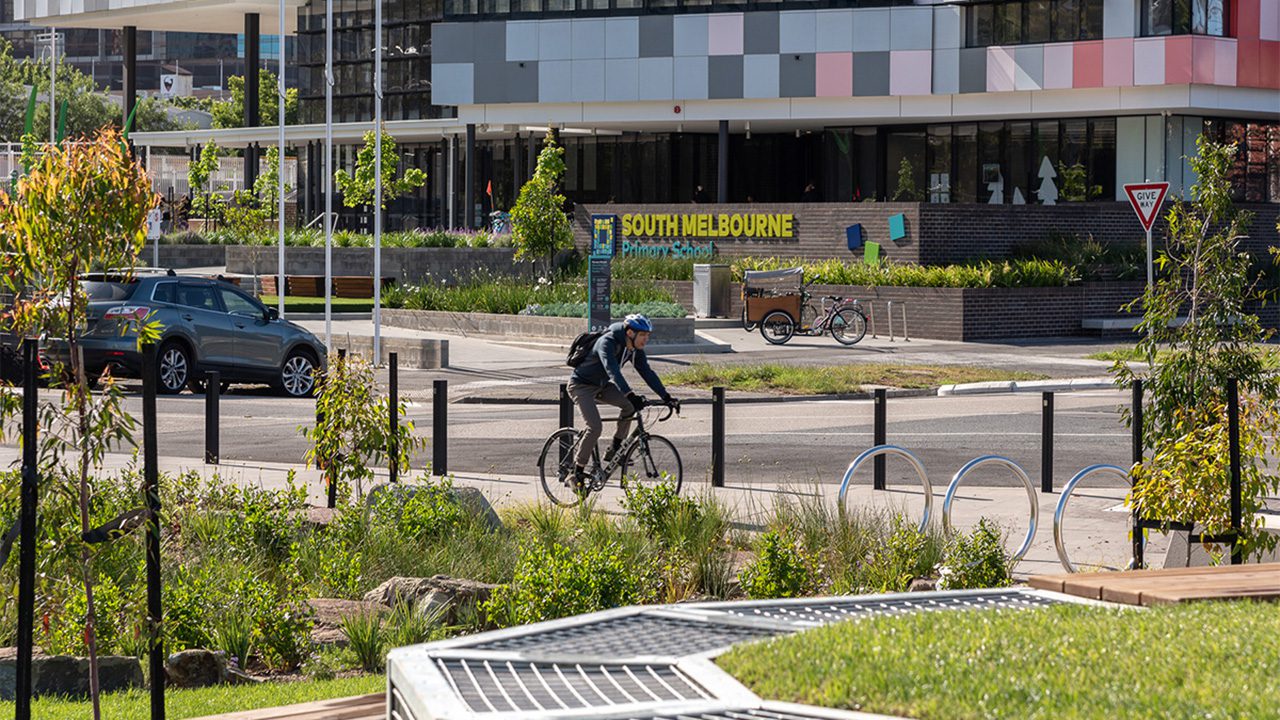 The design represents a contemporary approach to the co-locating and clustering of community facilities within an urban context. In considering rapid population growth, designers and planners are increasingly tasked with delivering projects that maximise amenity for a broad user group within smaller urban footprints.
The overall strategy was to deliver a functional, sustainable and inclusive environment with a unifying character carried across each stage of works. Each part of the design allows for adaption of use by a wide variety of stakeholders and community groups. As a result, the precinct has transitioned from an industrial area to a revitalised pedestrian environment with strong environmental undertones.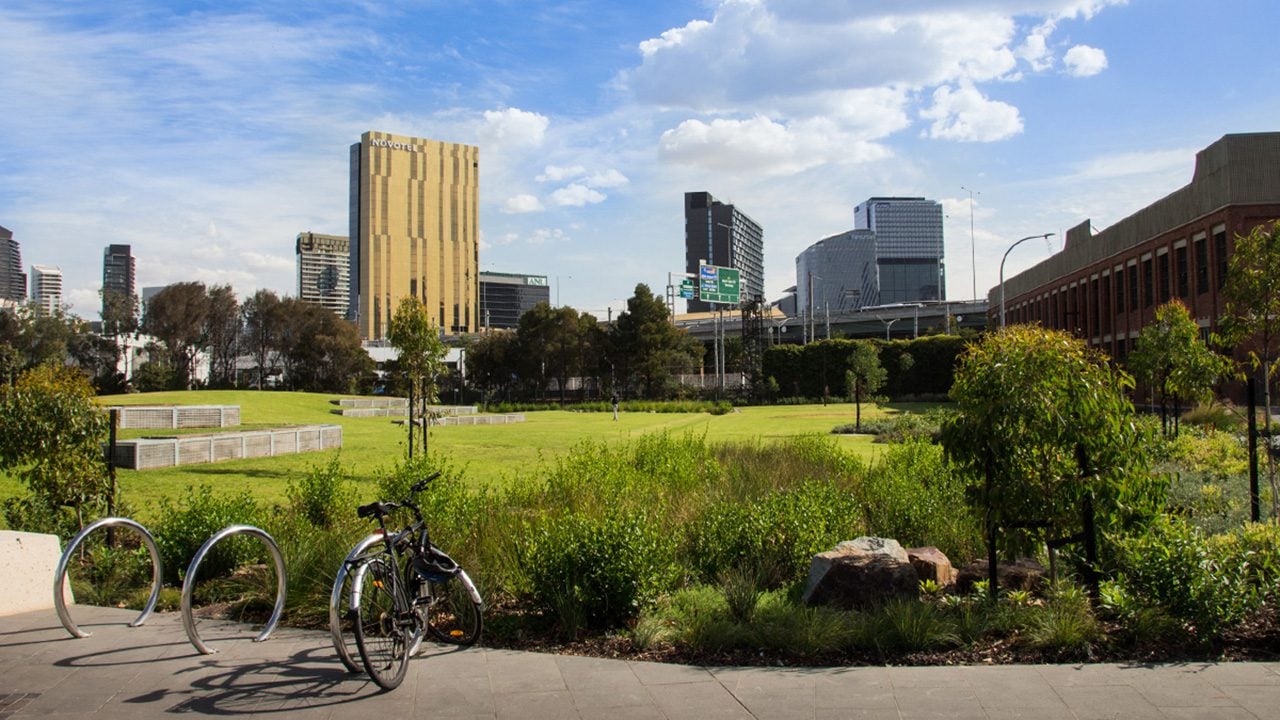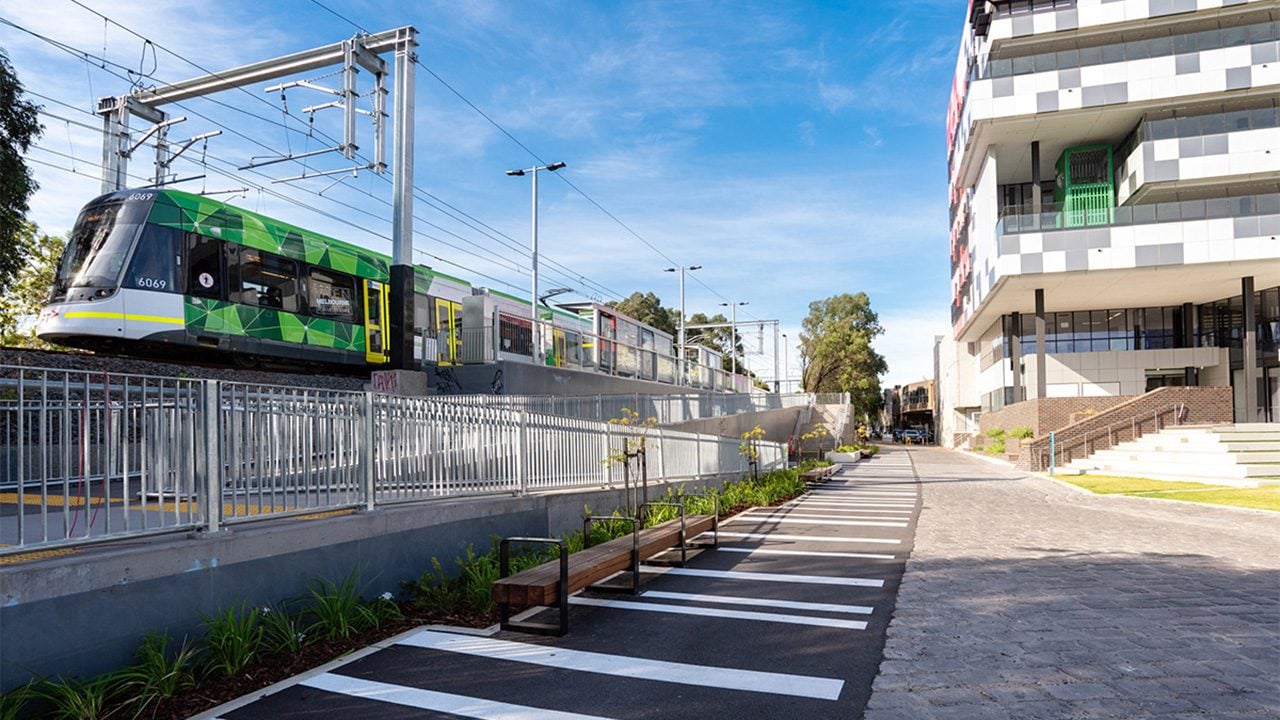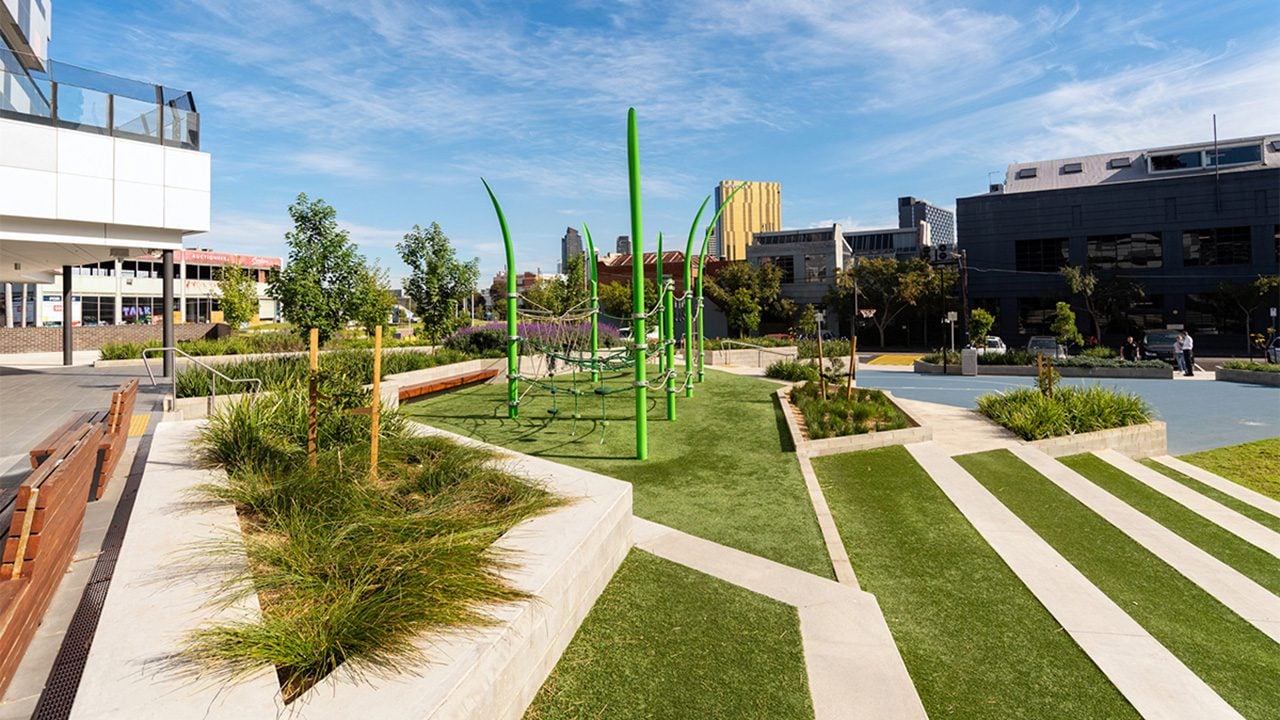 The design of the public realm and streetscapes have been instrumental in enhancing site connectivity and making the precinct work as a whole.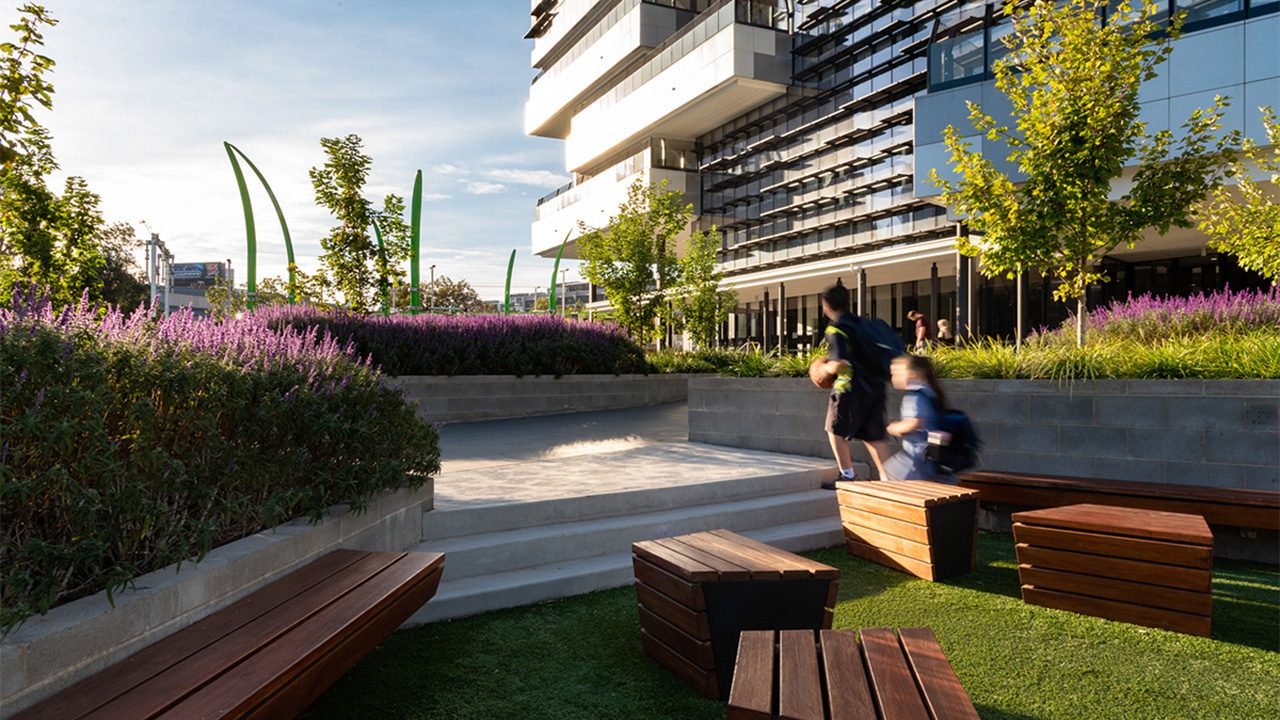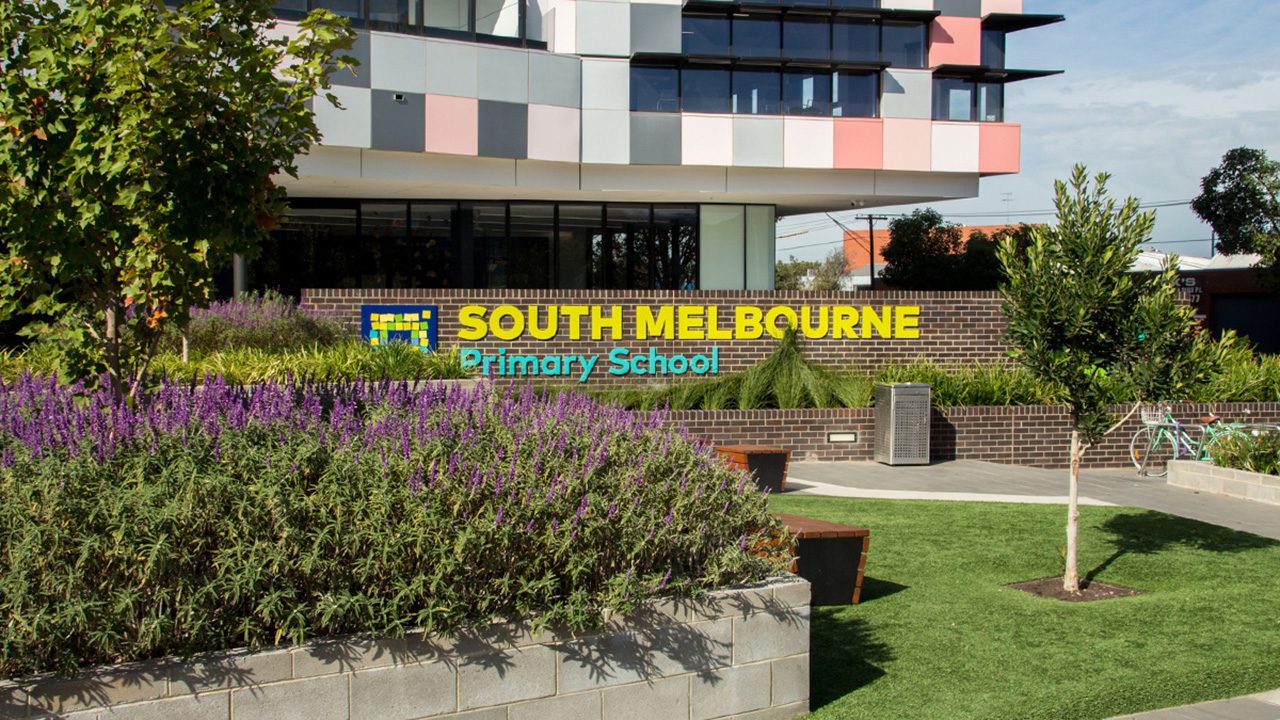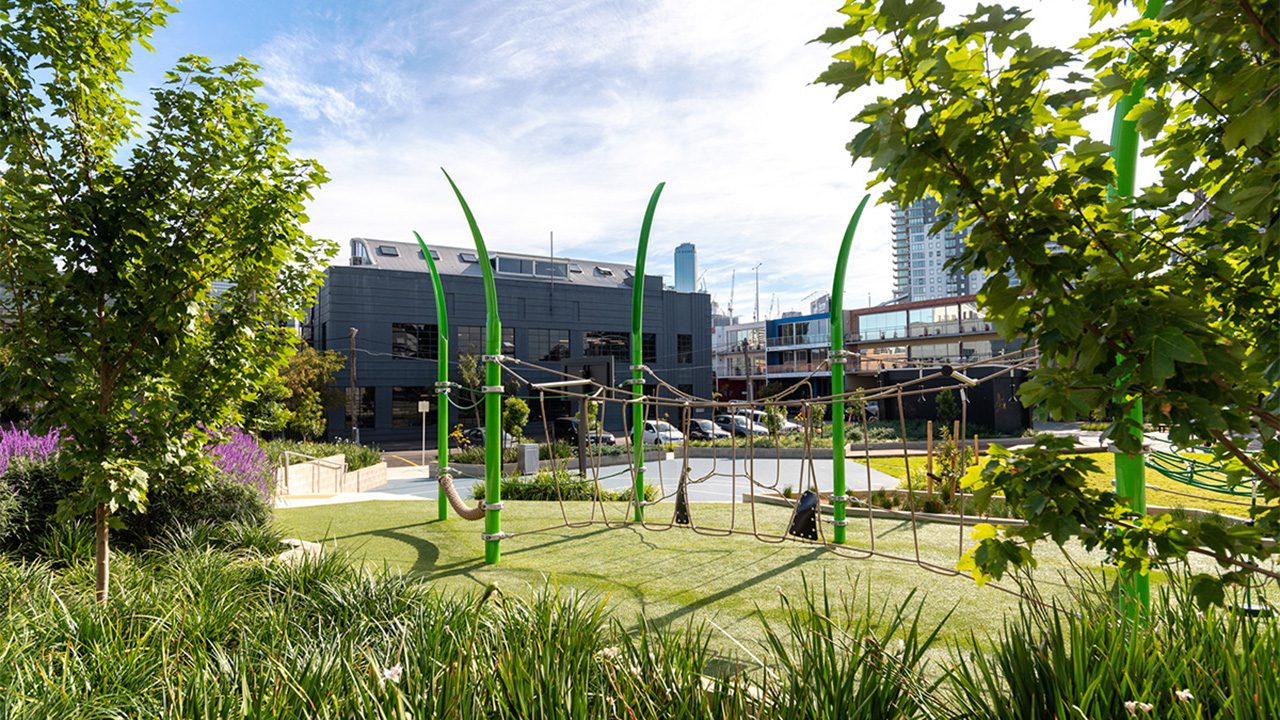 Through materiality and spatial design, a unifying and pedestrian orientated environment has been achieved and extended to the existing tram stop to the east of the site.
Improvements in safety, accessibility and connectivity were key drivers in the delivery of each stage of works with an emphasis on walkable streets, safe bicycle lanes and connections to public transport.
The school, which has been operational since 2018, has embraced the parkland and surrounding civic spaces for active play and external classes, while surrounding businesses are afforded the opportunity to enjoy parkland at their doorstep.
The design and success of the precinct will serve to lead future developments within Fishermans Bend as well as generations of residents for years to come.