Community and Culture
Transport
Client
Major Road Projects Victoria
Transport for New South Wales
Collaborators
McConnel Dowel
GHD
Tony Gee
CM+
Douglas and Partners
Disciplines
Landscape Architecture
Location
Echuca, VIC and Moama, NSW
Awards
2023 AILA Landscape Architecture Award — Infrastructure (NSW)
2034 AILA Regional Achievement Award (NSW)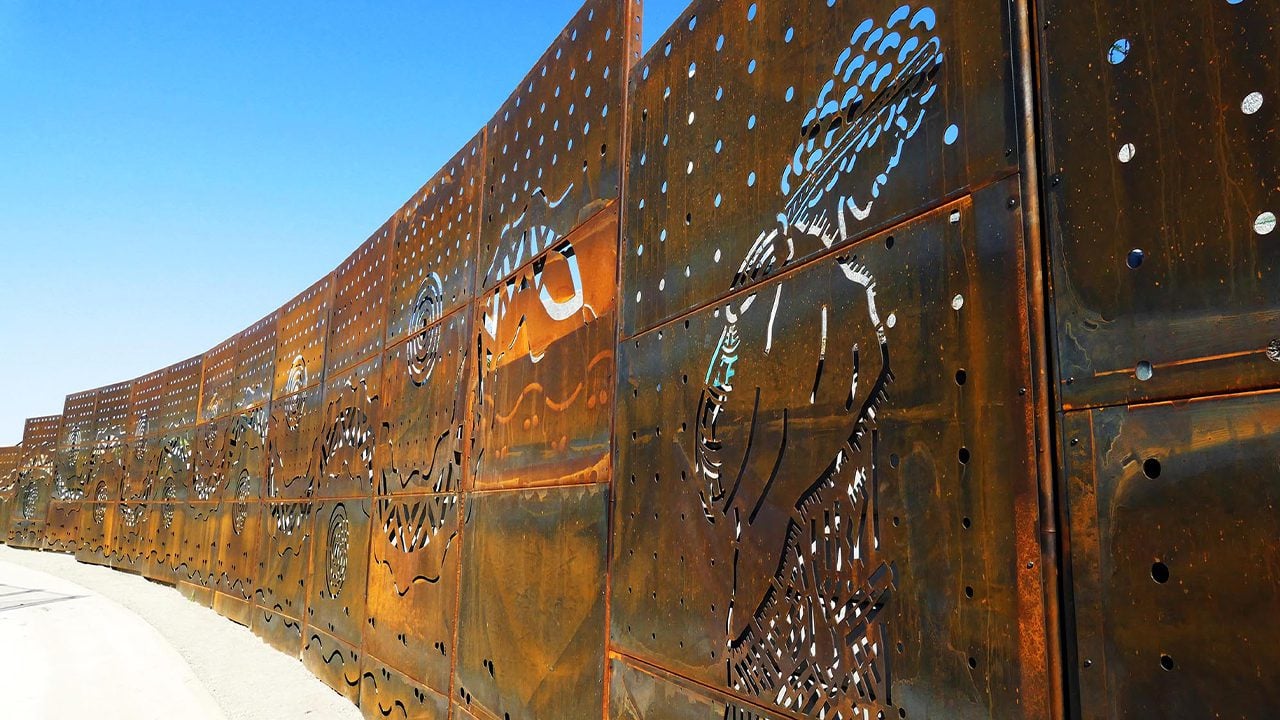 Echuca Moama Bridge represents collaboration and knowledge share between two transport agencies to enable the delivery of a highway that addresses the needs of both states.
The Echuca-Moama Bridge Project spans the NSW/Victoria border forming a new connection between two communities. The project was a shared venture between the Victorian, New South Wales and Australian Governments and responded to requirements across both states
Stage 3 consisted of the construction of new bridge crossings over the Campaspe and Murray Rivers, two new flood relief bridges and a two-lane, two-way road from Echuca to the Cobb Highway in Moama. Distinct to this project is a scenic 4.9-kilometre shared walking and cycling path connecting both communities and recreational reserves in Echuca and Moama.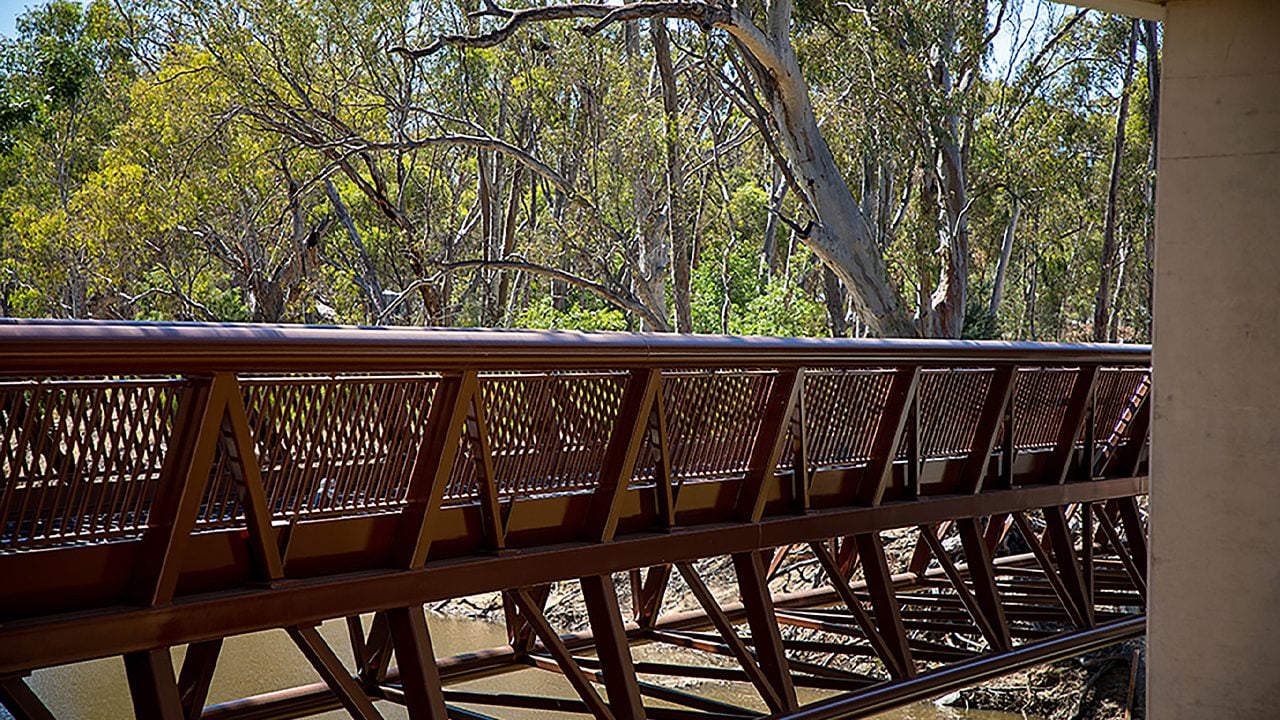 While a retaining wall provided an engineering challenge, it also created an opportunity to both engage and inform the community through interpretive cladding. This was delivered through an 'expression of interest' process, in which the YYNAC called for a Yorta Yorta artist to develop artwork based on the thematic inspiration of 'indigenous culture and art within the Yorta Yorta Nation'.
The organisation appointed local Yorta Yorta Elder and artist, Judy Atkinson, to develop the design, Dhungala Dreaming, which reflects the creation story of the Murray River. This artwork was then interpreted by the team and applied to laser cut corten steel panels, requiring the design to respond to the structural and panel systems of the system developed.

The project team worked collaboratively with the Yorta Yorta Nation Aboriginal Council (YYNAC) to manage work on and around culturally significant areas in Echuca, including The Sandhill and banks of both the Murray and Campaspe rivers, understanding, respecting and reflecting site values, protection of significant elements and place naming.
Our team managed a multistate and international delivery team through 'pre-Covid' adoption of communication systems, including video conferencing and document sharing.
Simplification of construction systems to enable enhanced constructability and cost efficiencies without impacting design. Noise walls use a system of panelling with three adjustable edge forms to produce nine bespoke panel sizes. This enabled a repeatable interconnected pattern which interpreted the Murray River and soil strata.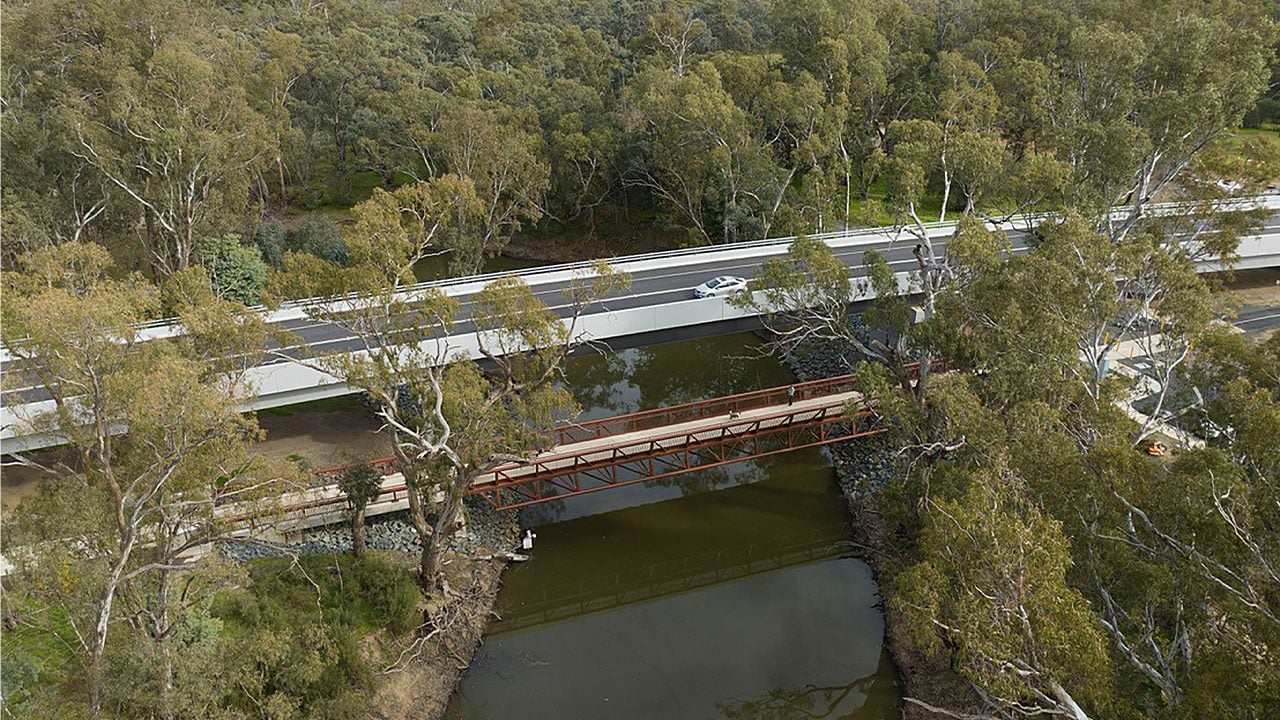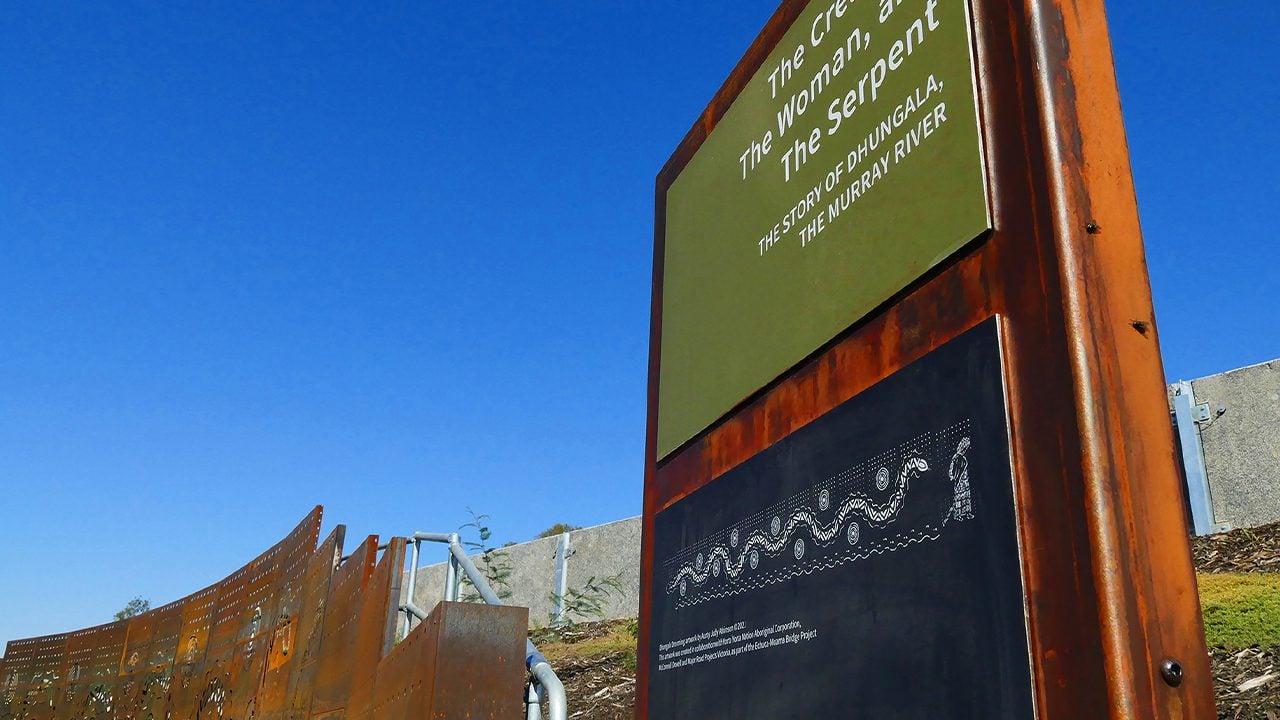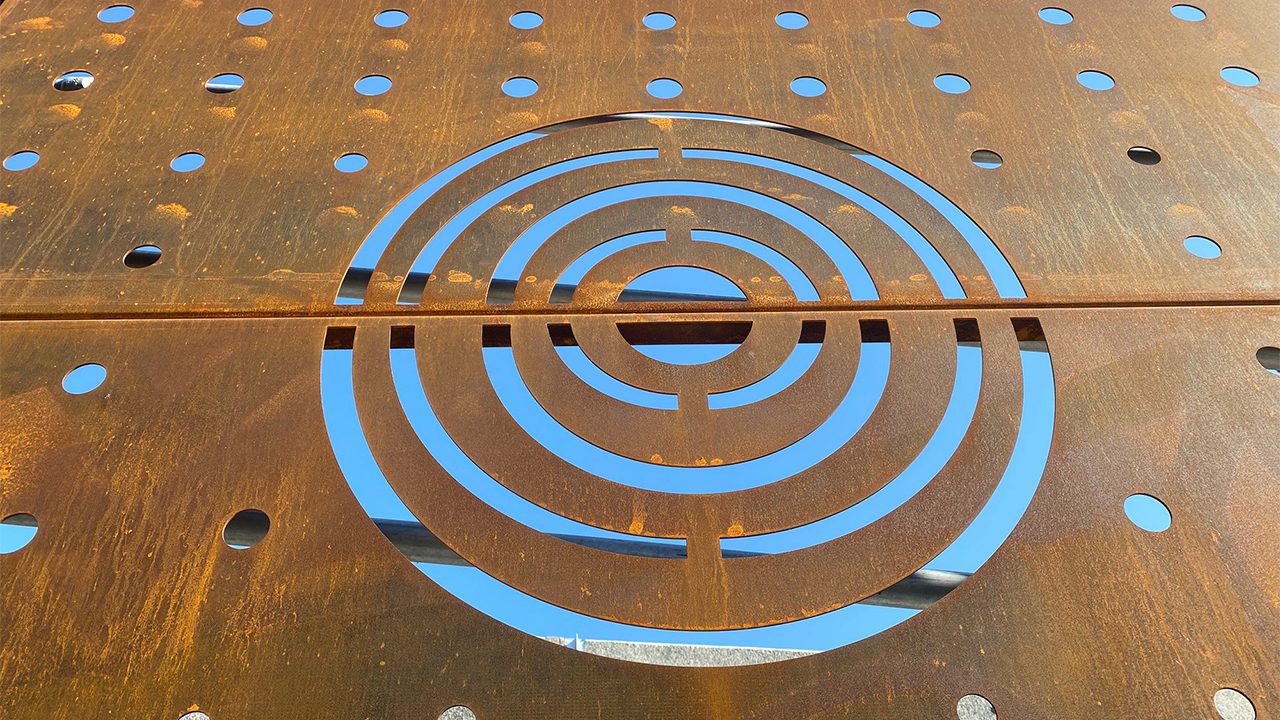 The project implemented the ISCA certification system as part of both the design and delivery phases of the project. The design phase receiving a Gold Rating. Landscape Architects played a key role developing strategies to reuse -site materials and addressing the People and Place Principles outlined in the Australian Urban Design Protocol (AUDP).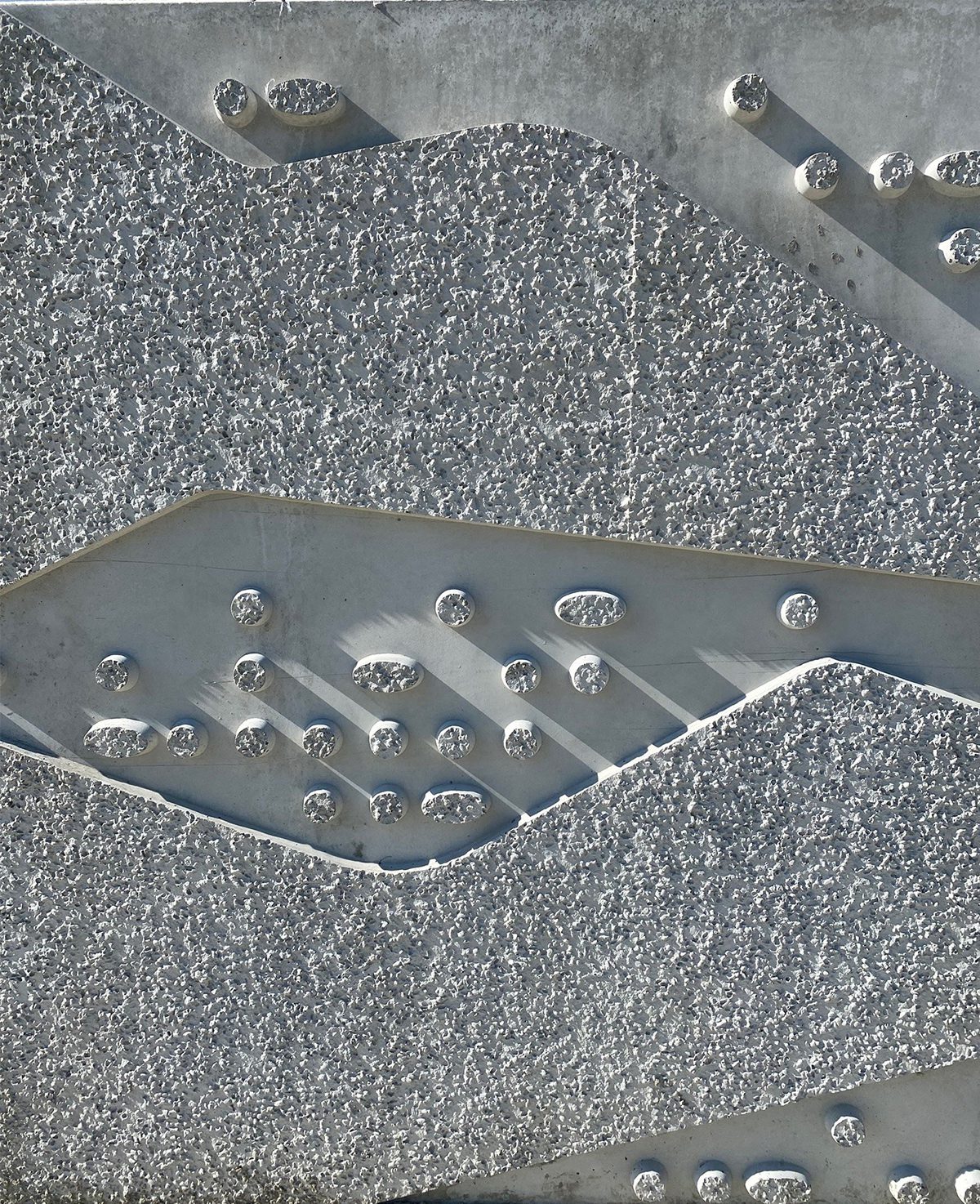 "Less than a year after opening, the project has already significantly transformed travel in the region, slashing travel times between the two border towns, providing better connections and improving safety by taking traffic out of the town centres and giving local roads back to locals."
– Major Road Projects Victoria
"The Echuca and Moama townships have functioned as a single community linked by one narrow Iron Bridge for the past 140 years. The opening of the new Dhungala Bridge over the Murray River and the Yakoa Bridge over the Campaspe River, both named in Yorta Yorta language, provided an additional connection meaning locals and visitors to the region are now enjoying a greater sense of liveability and connectedness, and improved access for high productivity freight vehicles."
– Transport for NSW