Urban Residential
Urban
Client
Adelaide City Council
Collaborators
Hindmarsh Property
Hames Sharley Architects
Disciplines
Landscape Architecture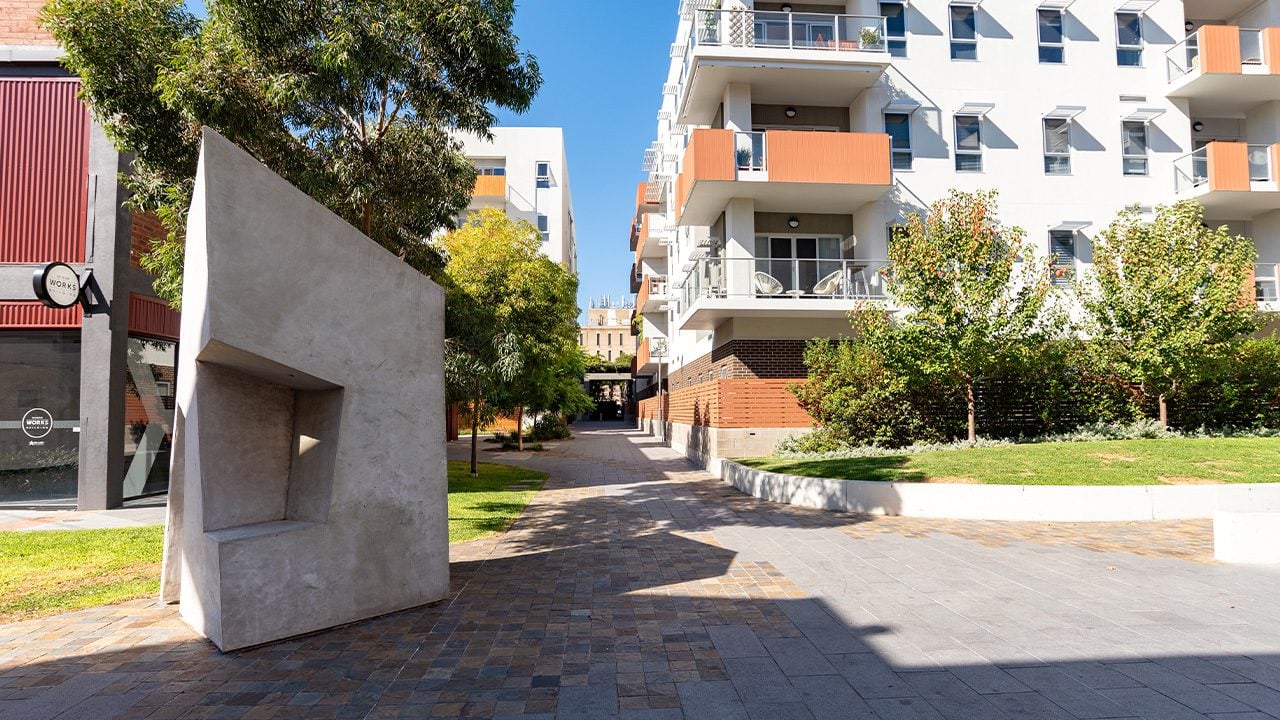 Our philosophy for the landscape design of Ergo Apartments was to create an inner urban landscape environment that allows for a flexibility of uses and the activation of the space by residents and visitors alike.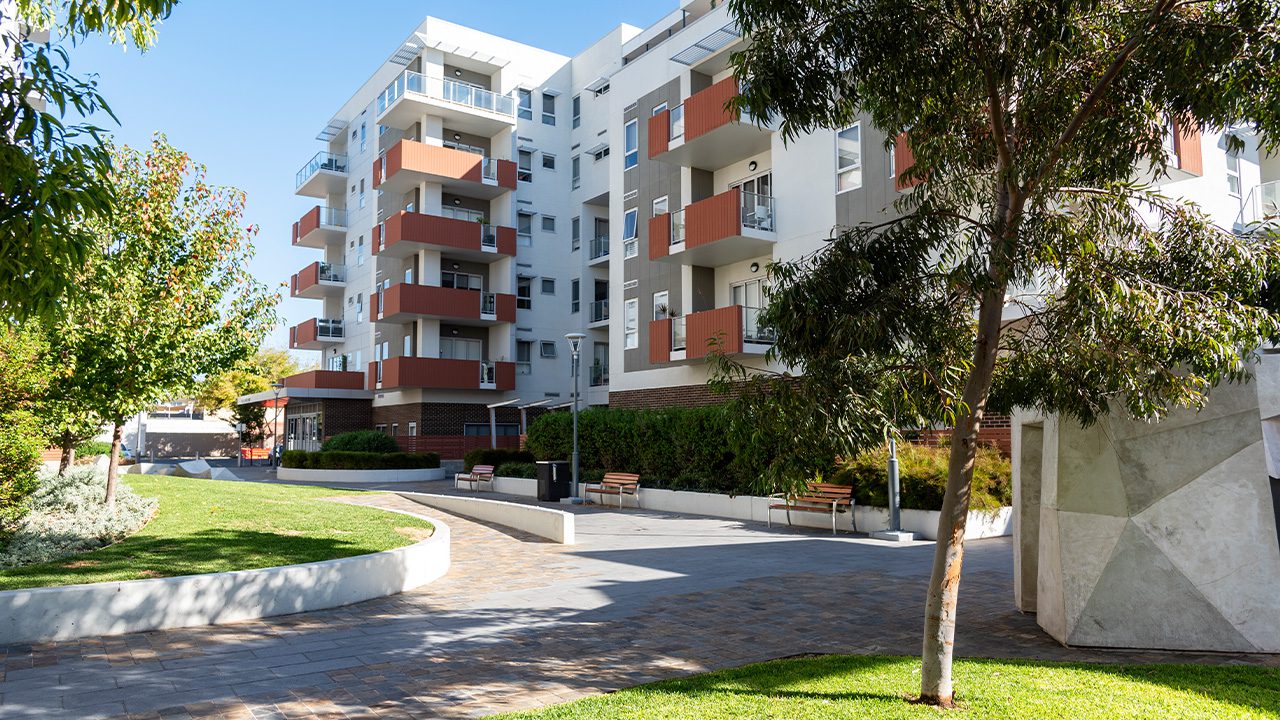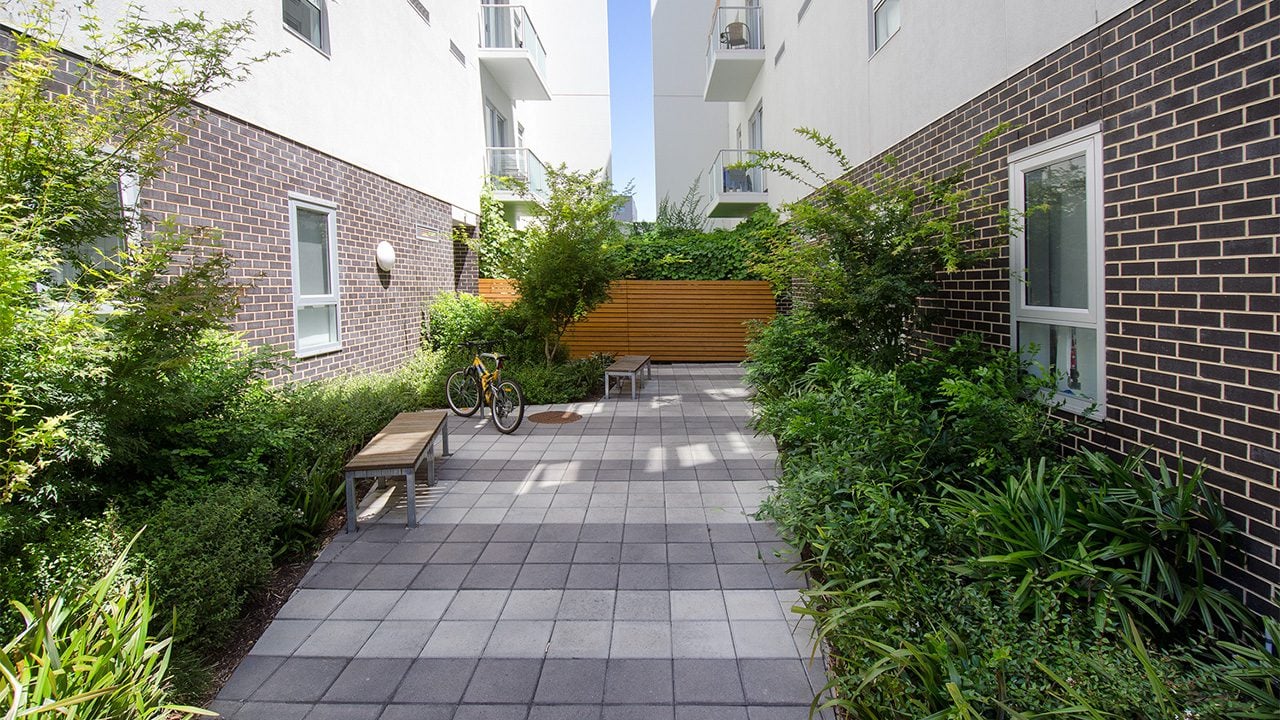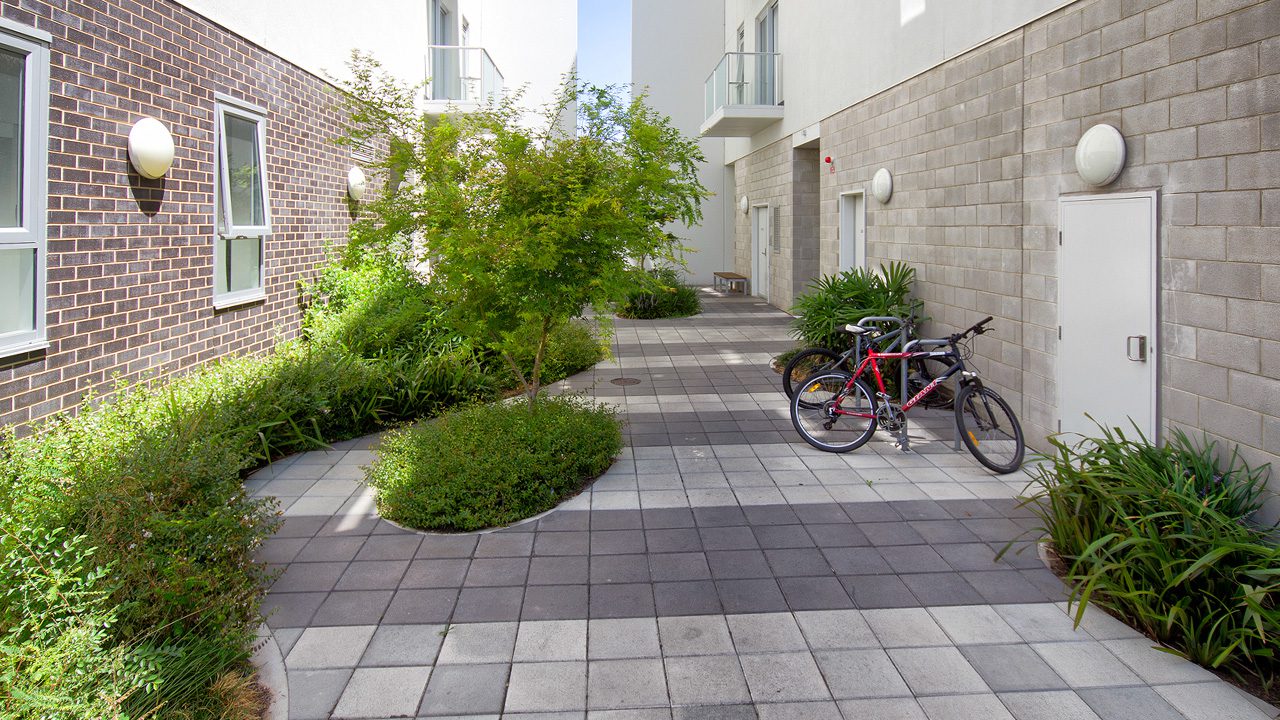 Ergo is a low-rise complex of 182 high quality apartments situated within an inner urban laneway environment incorporating a series of landscaped piazza spaces around a multipurpose building at its heart.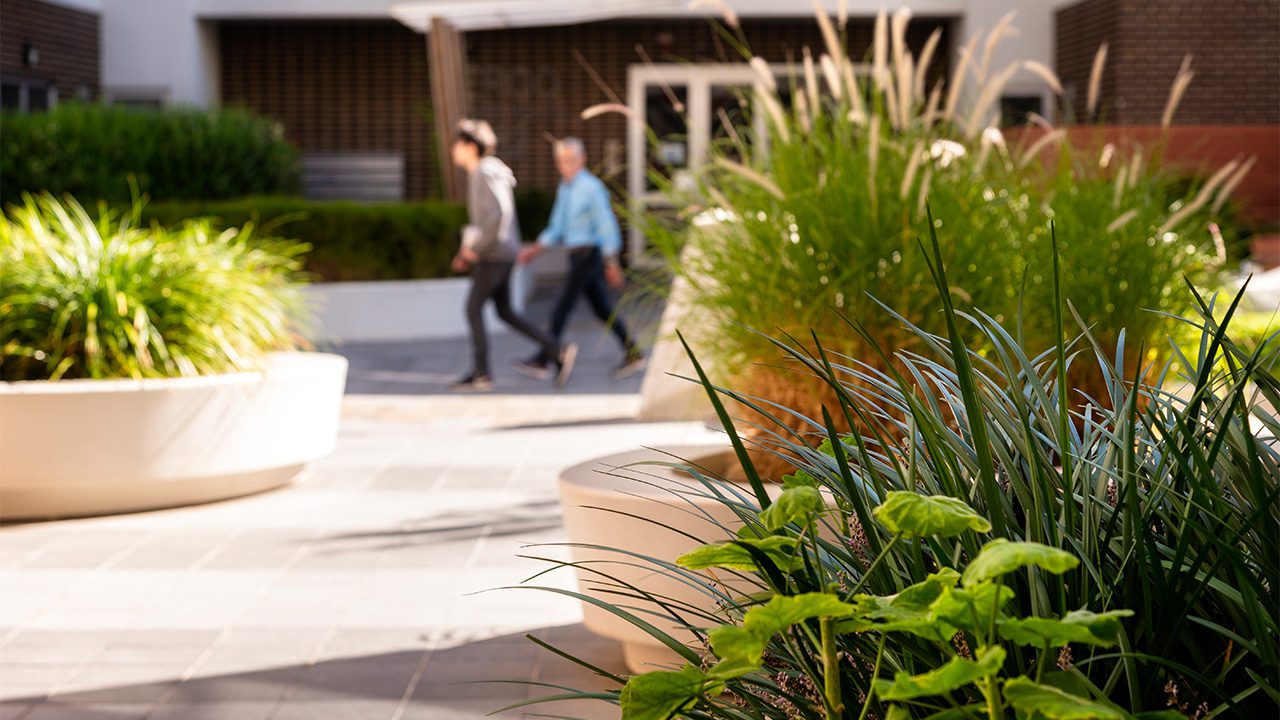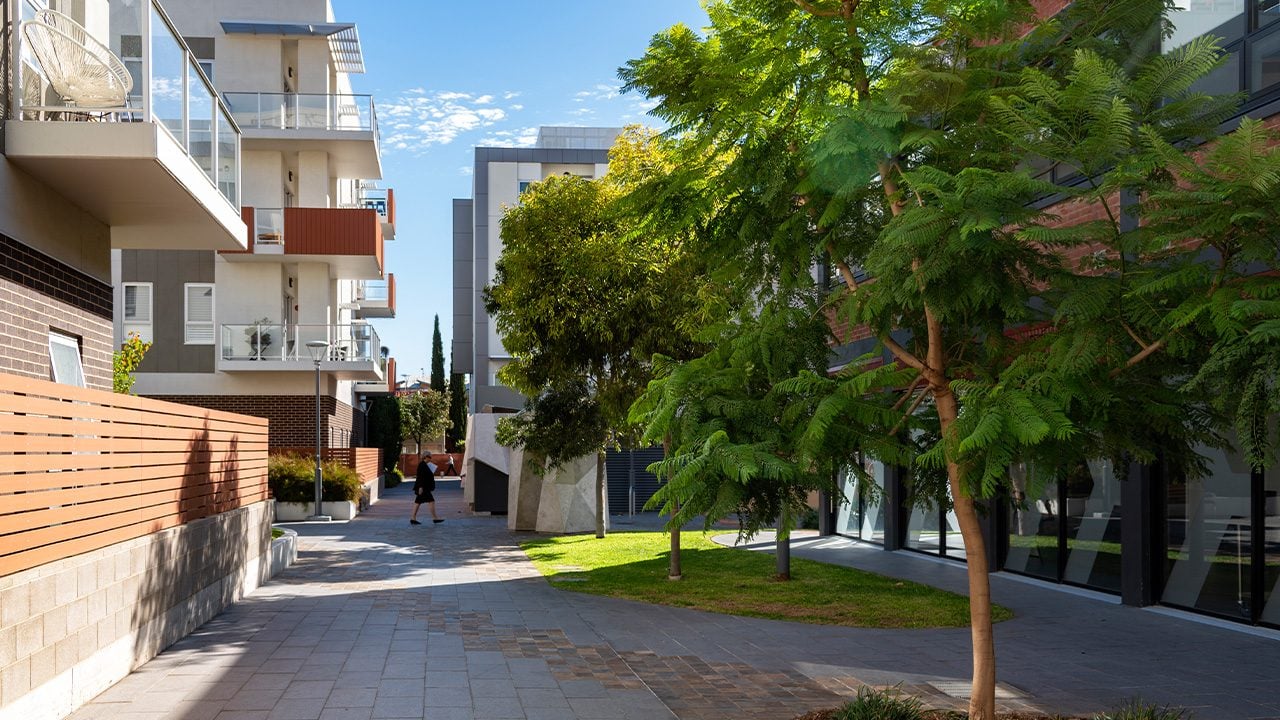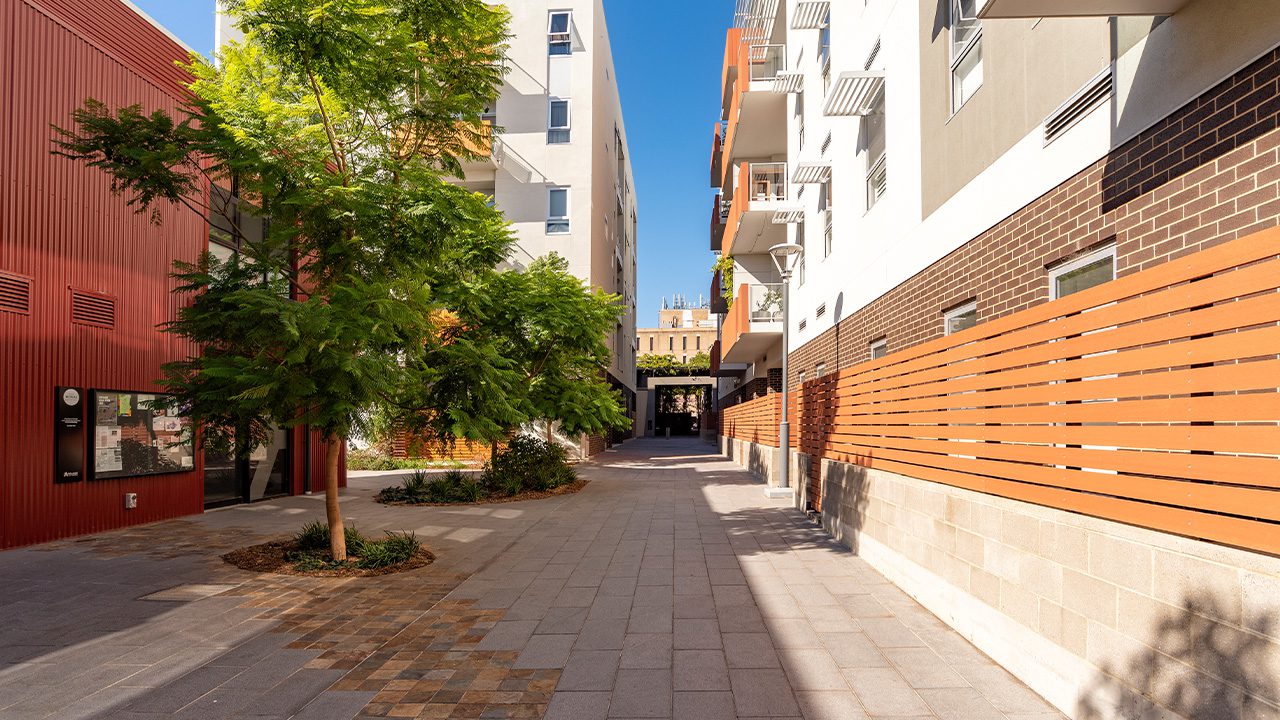 Tract, in collaboration with the Adelaide City Council, Hindmarsh Property Pty Ltd and Hames Sharley Architects were responsible for the master planning and design of the public realm for this development including laneways, footpaths and the central plaza space.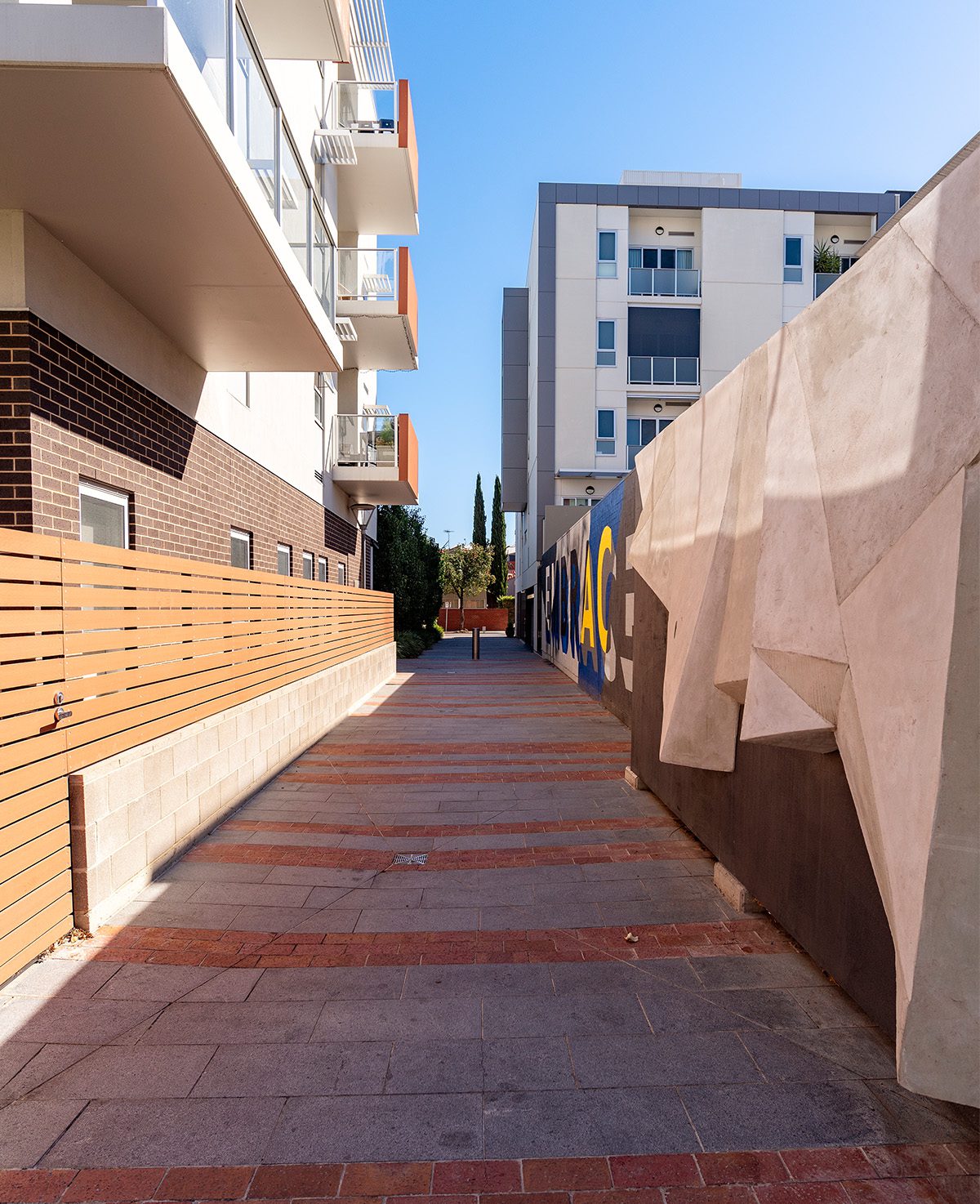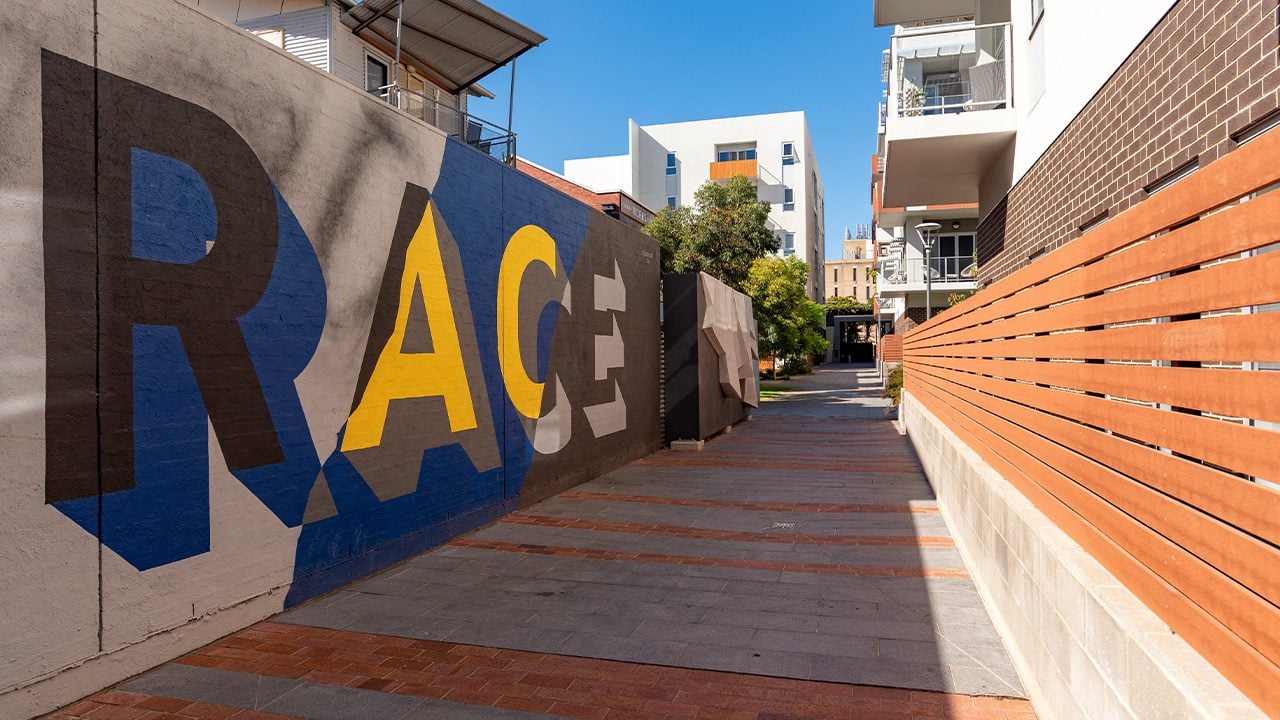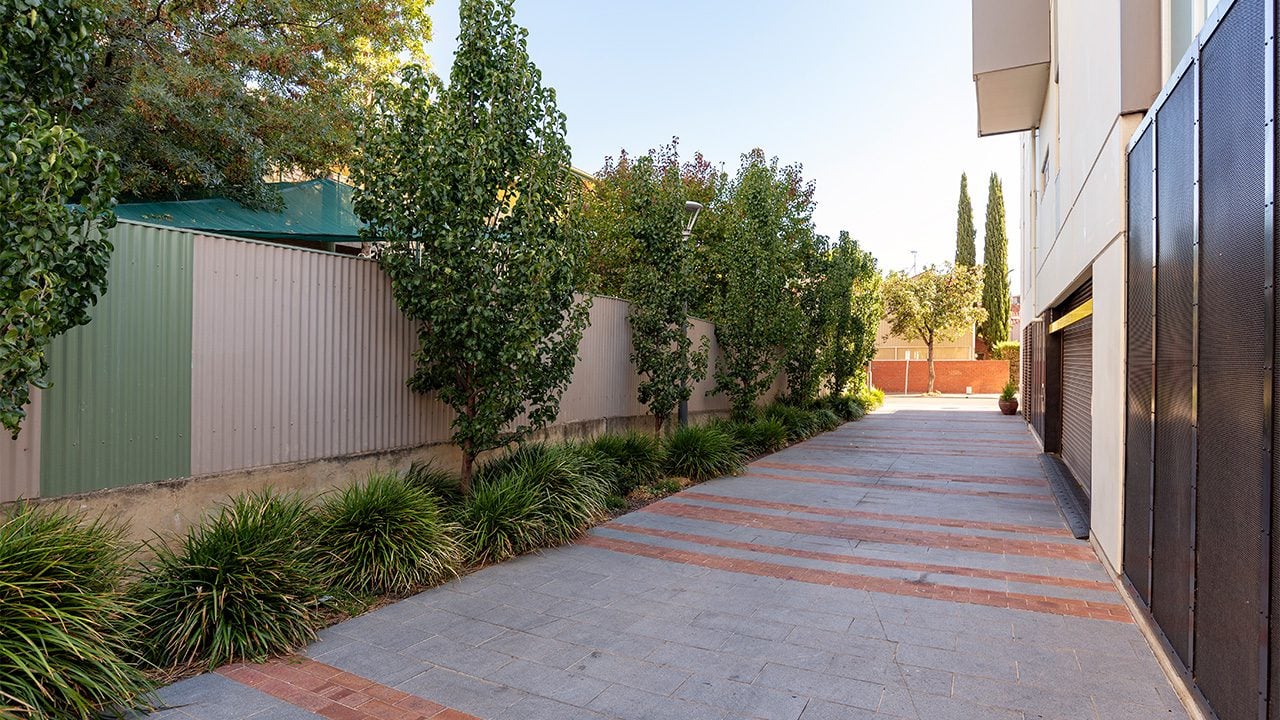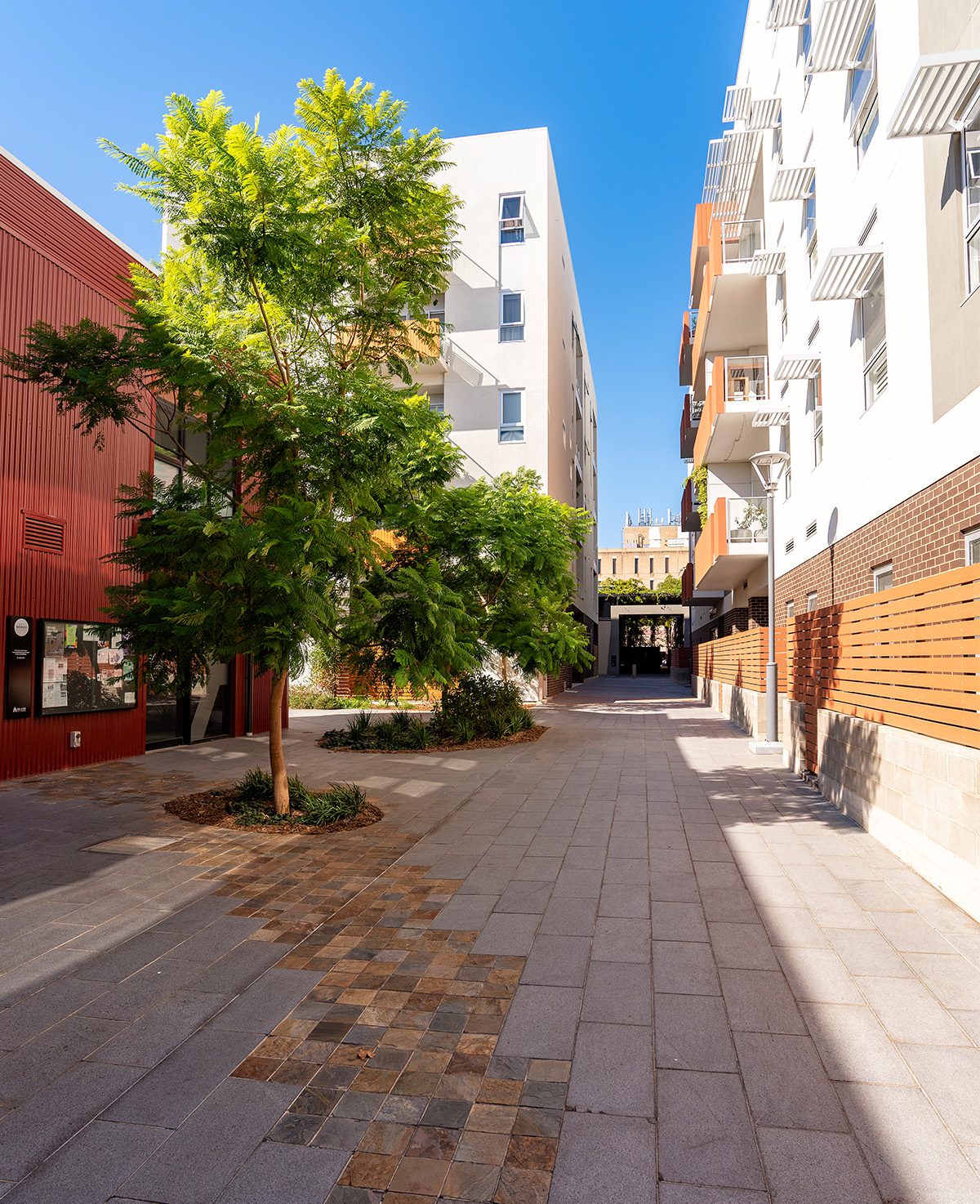 The site itself had a great deal of physical and horticultural constraints, with the main area of public space being located above a basement car park. Tract utilised cutting edge green roof technology to create a treed plaza over the basement level car park.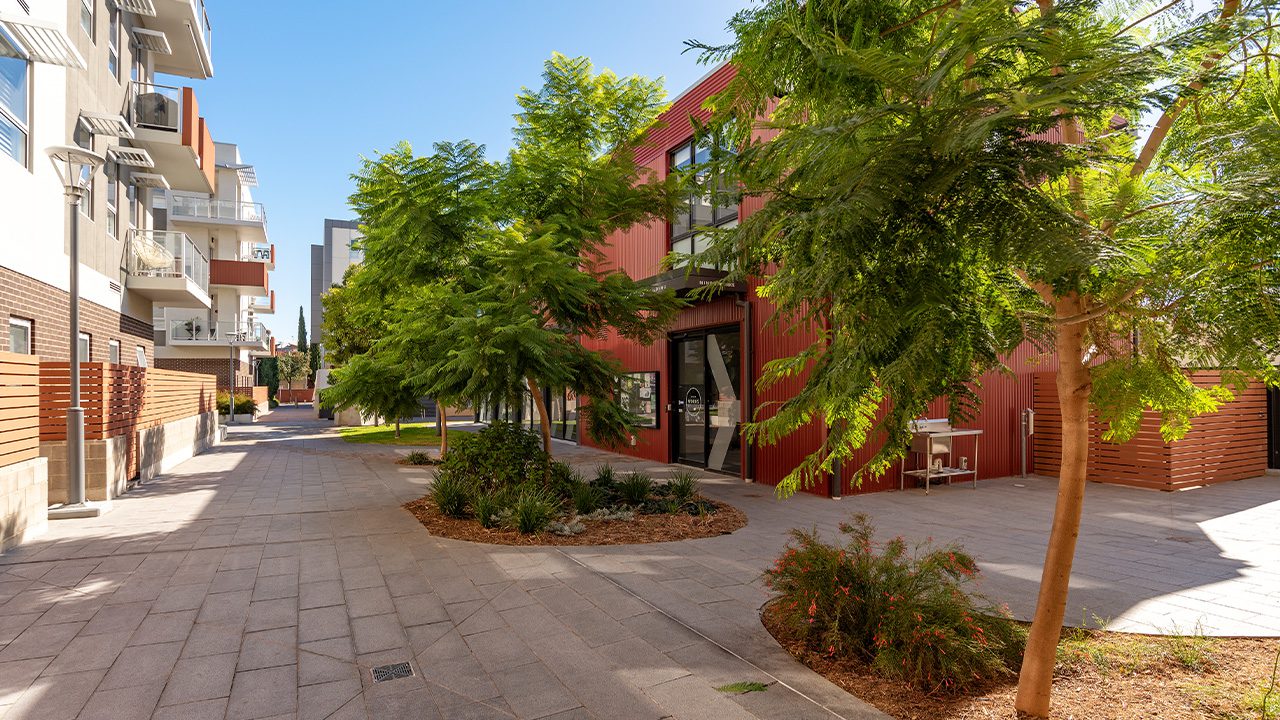 This 'central hub' incorporated raised, formal, mounded lawn areas shaded by the feature tree plantings. These lawn areas provide a contextualised sense of the outdoor space within a highly urbanised environment and offers residents and the public an opportunity to laze on the grass, which is a luxury in this inner city context.