Parks and Gardens
Tourism
Client
Mildura Rural City Council
Collaborators
Lateral
Aurecon
King Construction Group
Disciplines
Landscape Architecture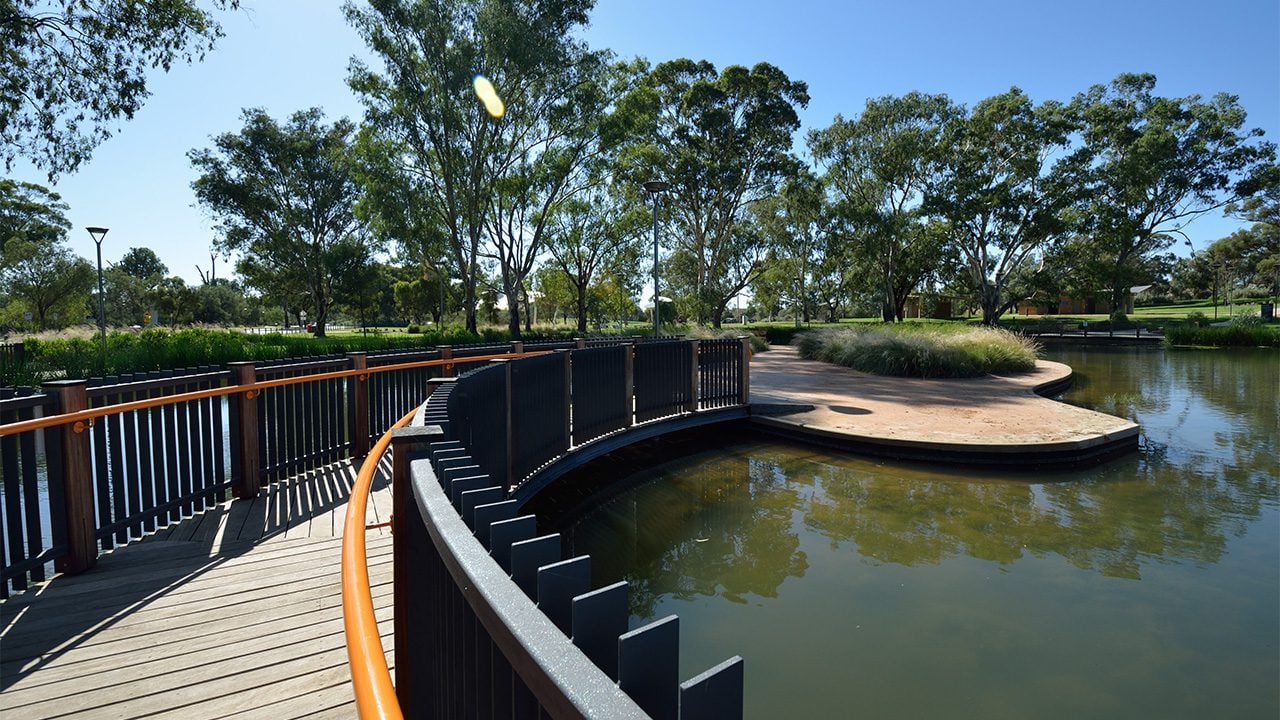 The masterplan has sought to build community and economic confidence and capacity by enhancing Mildura as both a liveable city and a regional tourist destination along the Murray.
Situated along the banks of the Murray River, the Mildura Riverfront Redevelopment project is a 20ha parkland site with riverside promenade, waterplay park and broader parklands.
Located adjacent to Mildura city centre, the connection to the existing riverfront site had become quite fractured over time. The landscape vision 'connection to the river' became the driving force behind the masterplan using place, history, art and culture to reinforce the new connection.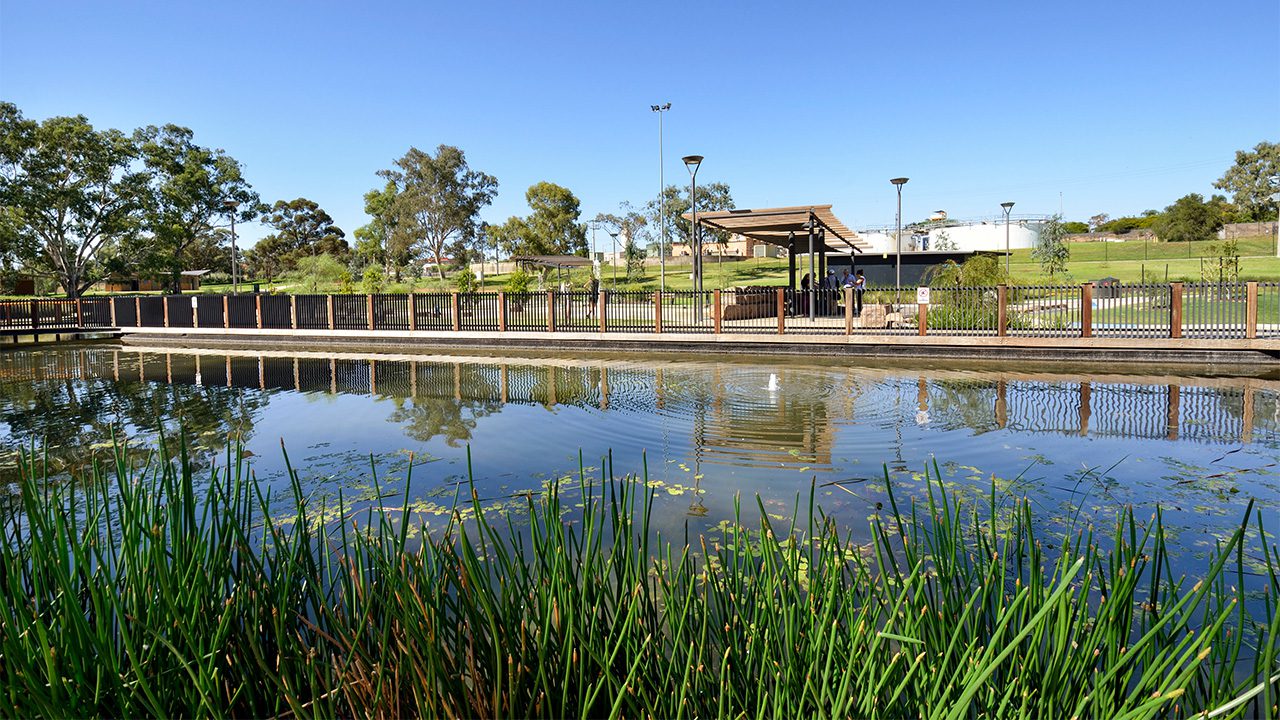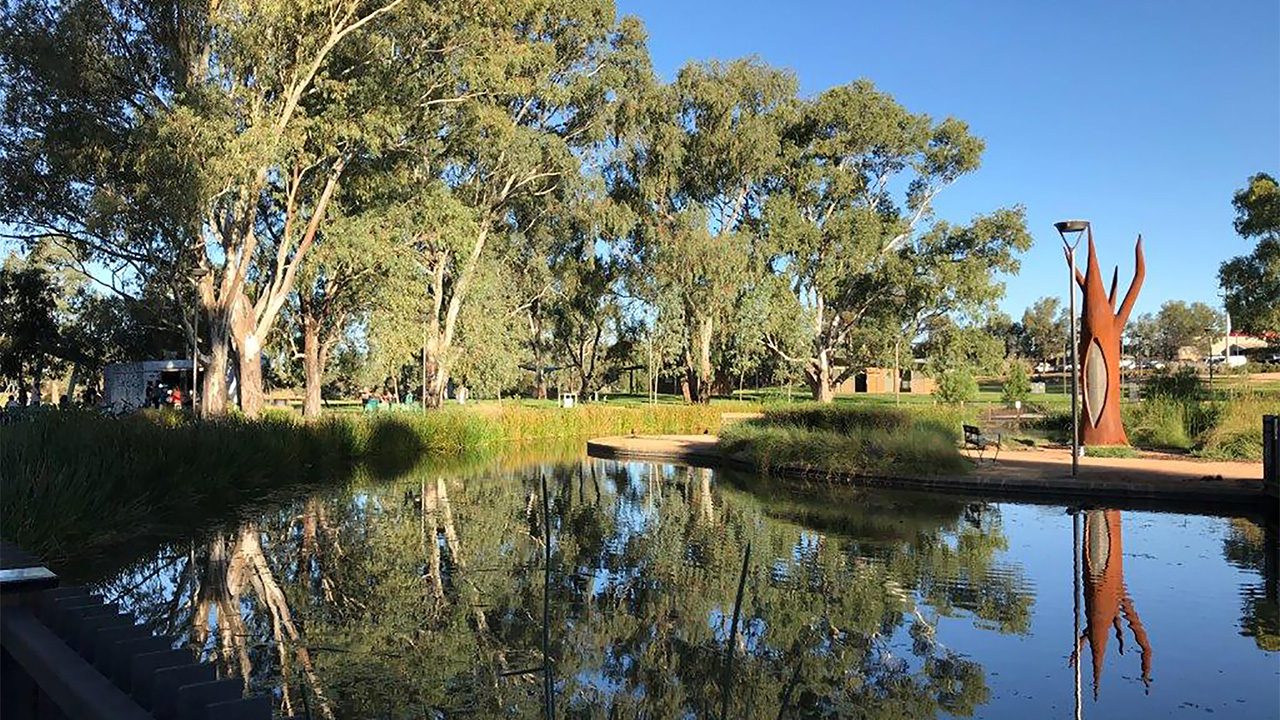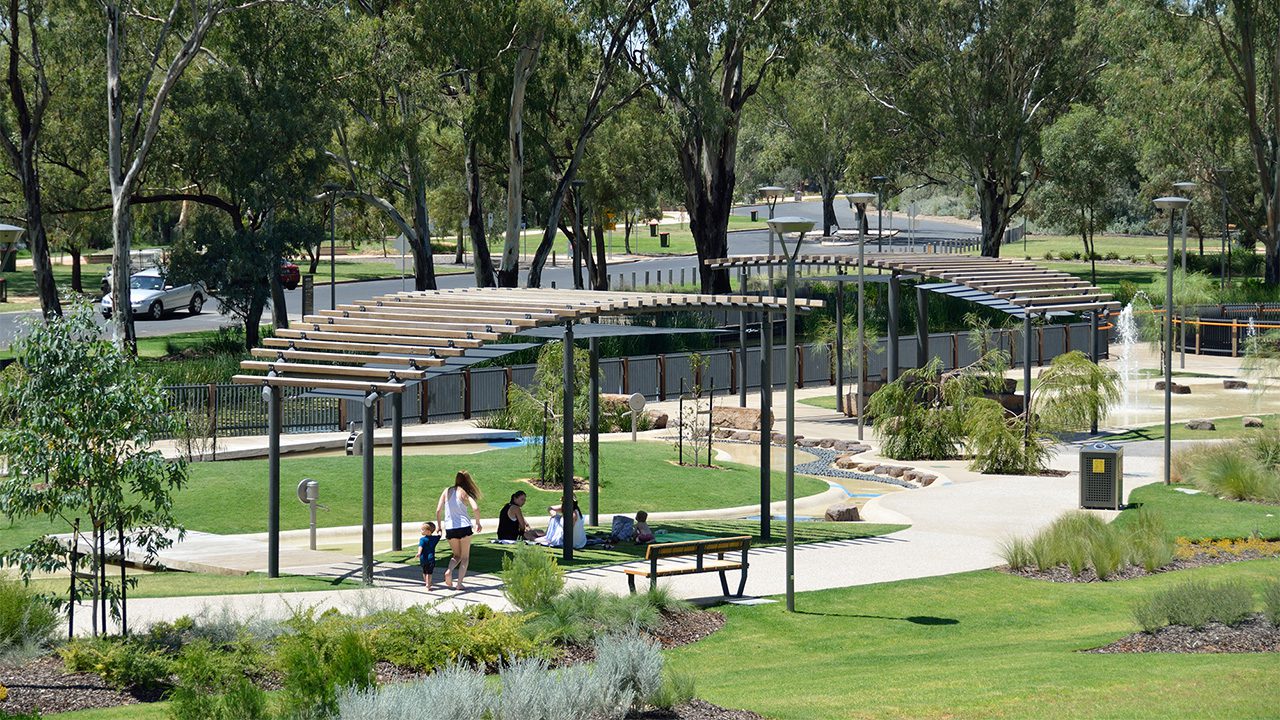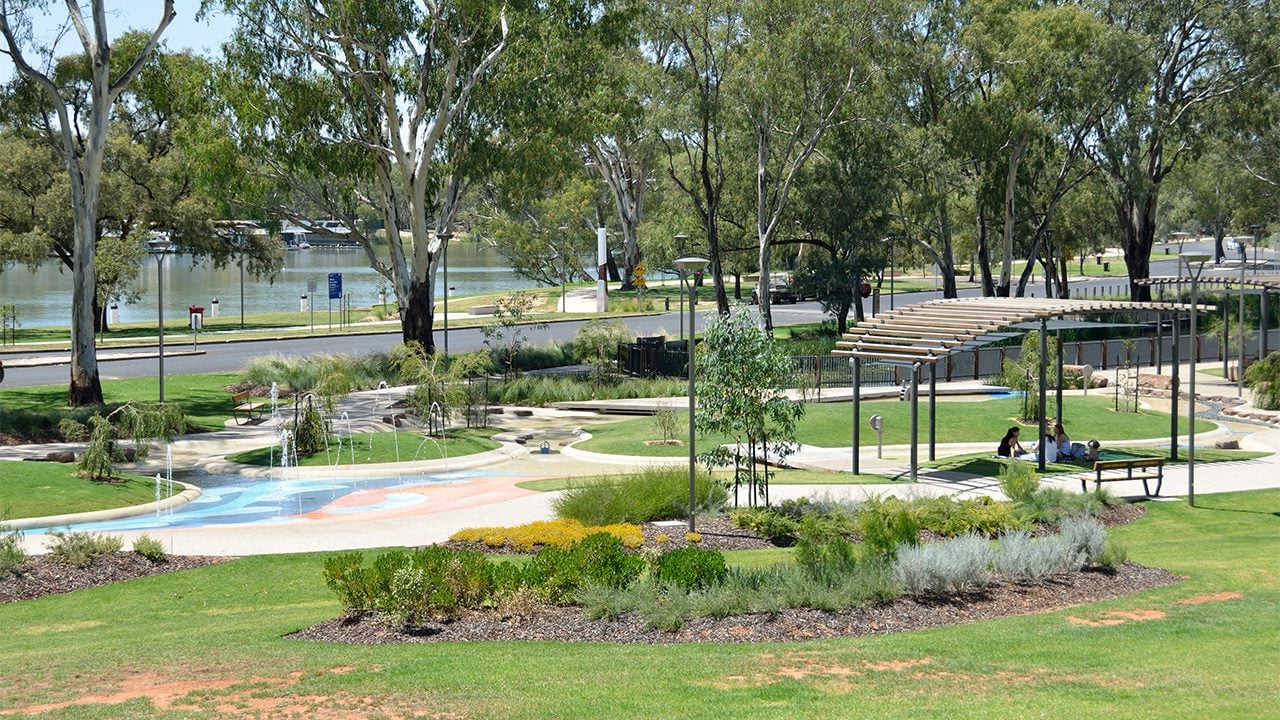 The Mildura riverfront means different things to different groups – from the indigenous community, to local businesses, to community and sporting groups, to tourists flowing in and out from the river, to locals who want a place to gather, play, and relax.  A thorough community consultation process was required to understand their needs and desires, and to bring them along on the Master Plan journey.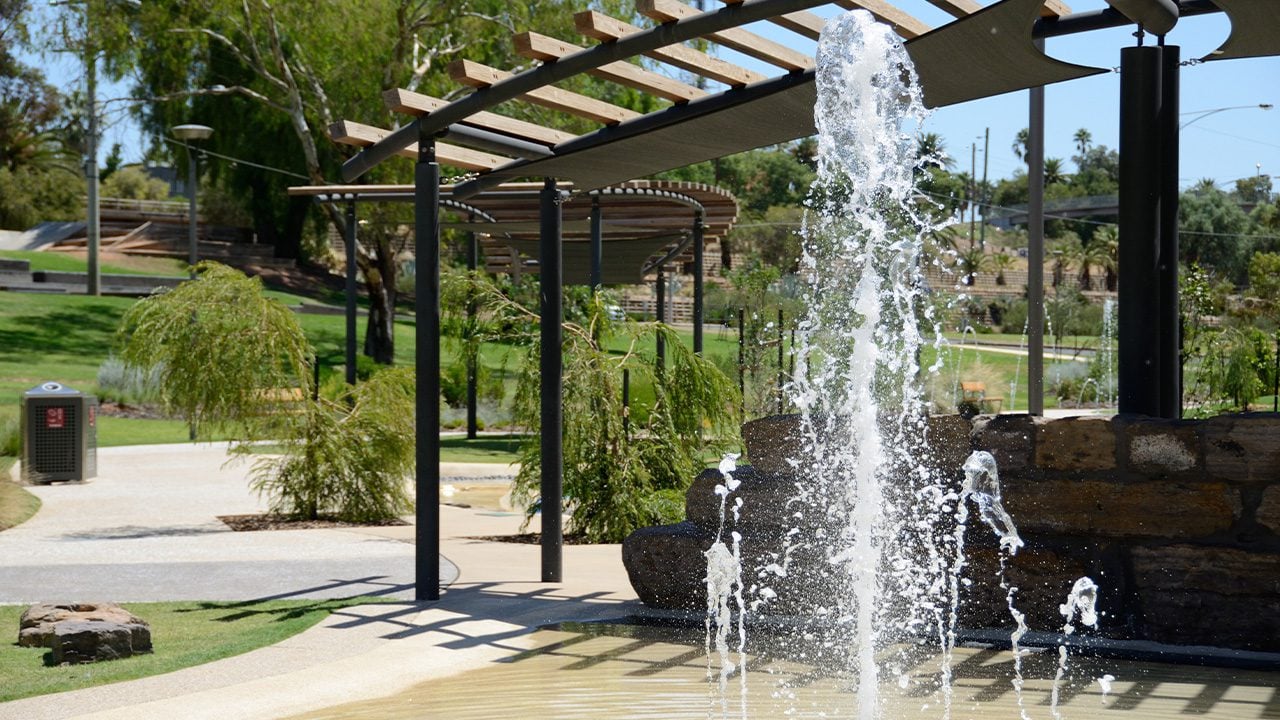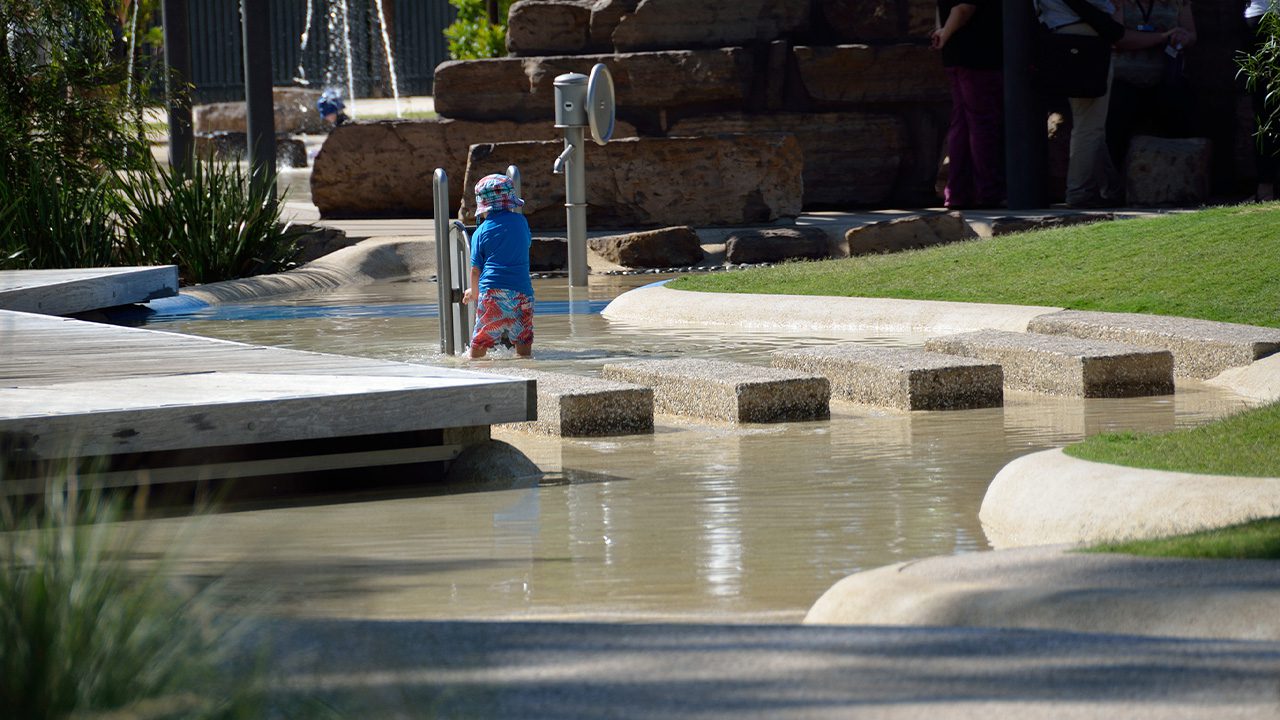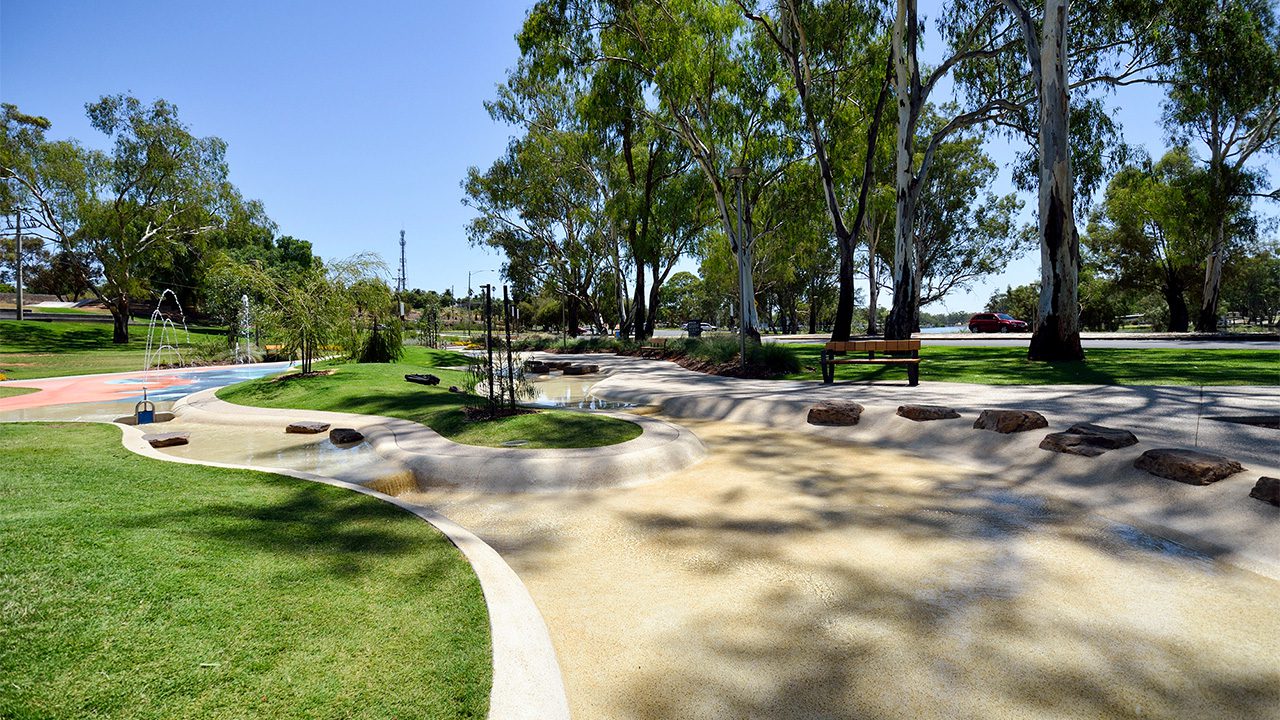 Under guidance from the project's Aboriginal Reference Group and Traditional Owners, elements of Indigenous culture and history are woven into the Mildura Riverfront landscape through planting, sculpture, art and signage.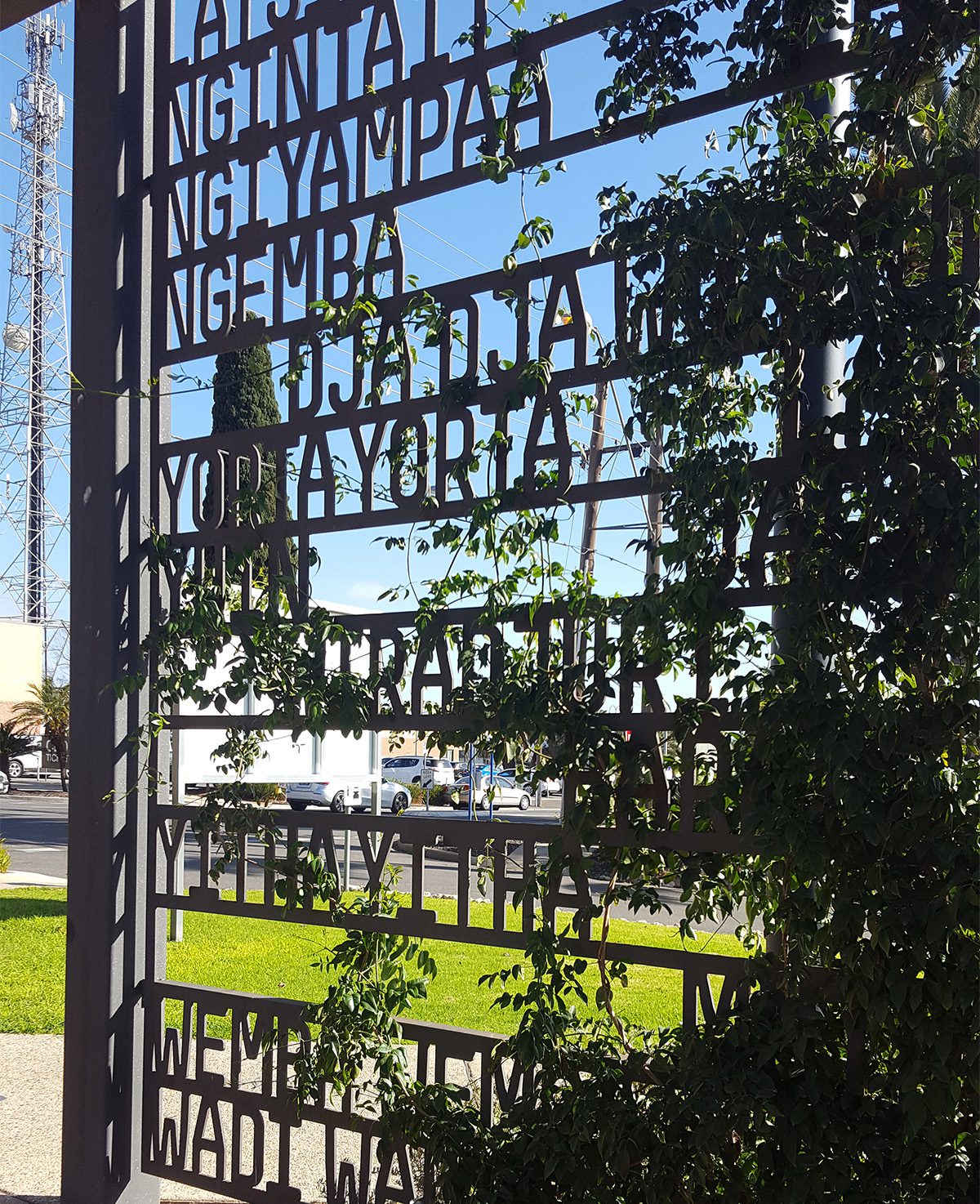 The Murray River features prominently in the stories and customs of local Aboriginal people, it is therefore fitting that this significant project on the banks of the Murray River would celebrate their history and respect their continuing culture and practices.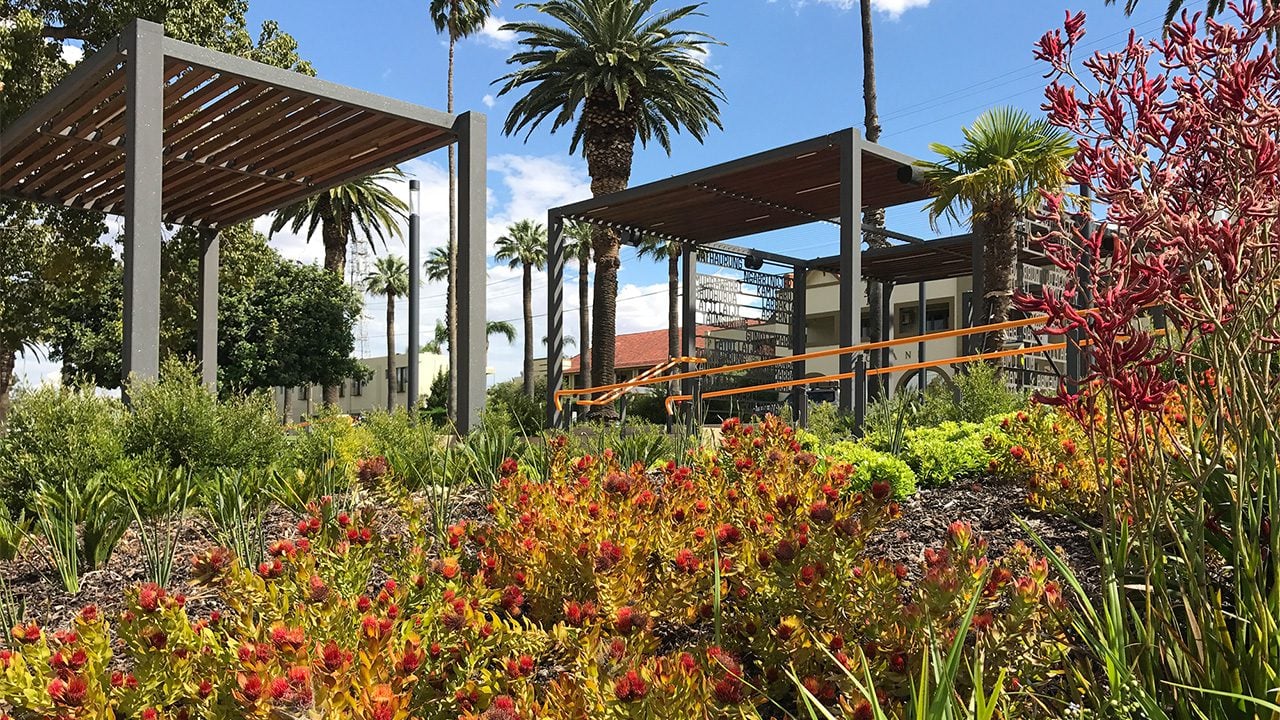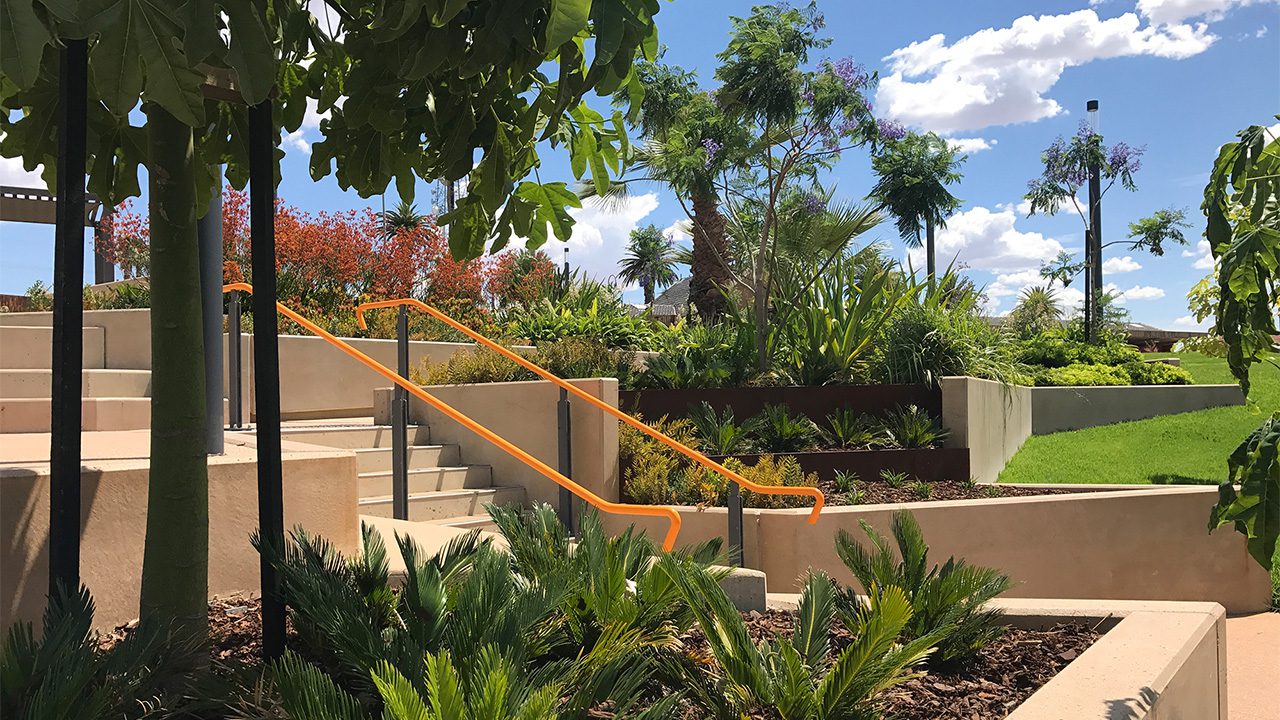 Langtree Connection
The main pedestrian entry point and key connection between city and riverfront, fully accessible for people of all abilities. The facilities include the Promenade, the Grand Stairs, an at-grade rail crossing, plazas, indigenous plantings, art, lighting, wayfinding signage, arbours and associated landscape infrastructure.
The Grand Stairs were the answer to the problematic escarpment, turning a barrier into a feature landscaped plaza that celebrates the change in topography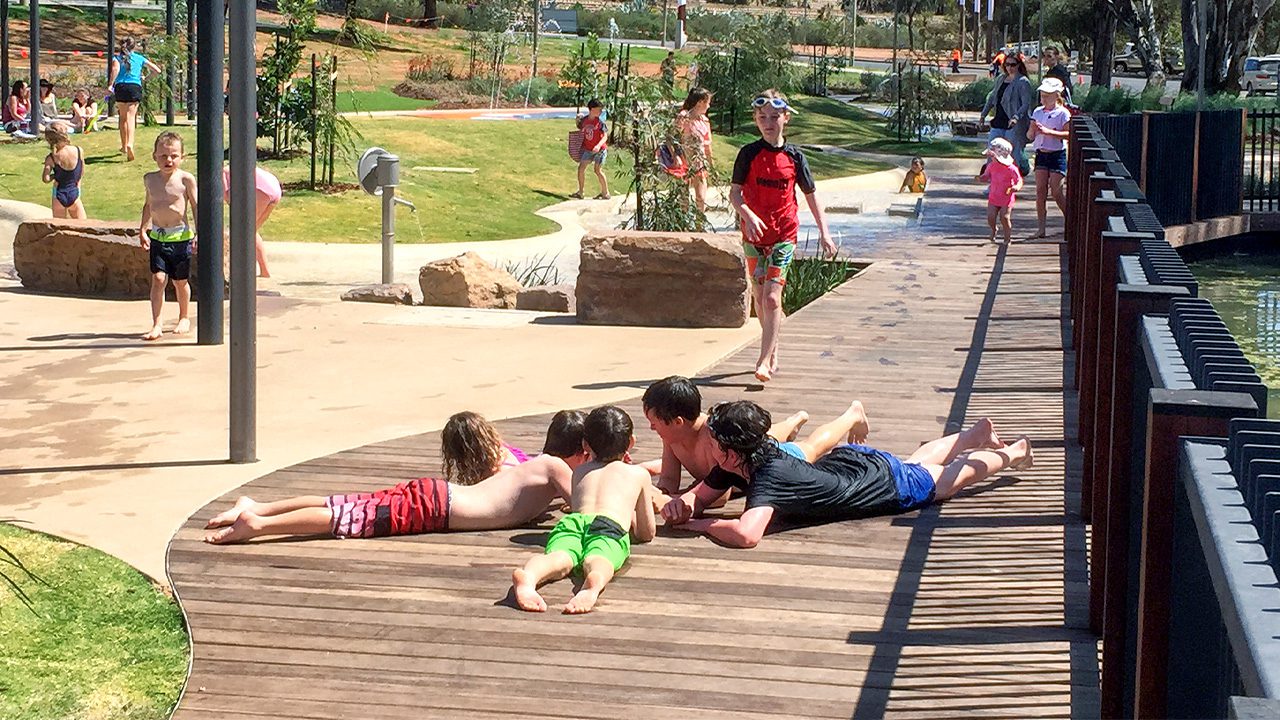 Water Play Park
Seen as a key draw card to activate the riverfront and establish a vibrant environment where locals and visitors can play, seek respite from the harsh sun, encourage community gathering and social cohesion, foster youth engagement, and contribute to the health and resilience of the community.
The facility includes a 40m long artificial stream laid out like a river delta with divergent paths, islands and rivulets. Along the length of this watercourse are fountains, programmed water geysers, splash pads, manual water pumps and other play elements. The facility is completed with pergolas, BBQ facilities, and indigenous plantings to provide a shady and restful setting.