The Epworth Link at Deakin's Waurn Ponds campus provides a key pedestrian spine linking the new Epworth Hospital and the existing Waurn Ponds campus educational facilities as part of a major redevelopment of Waurn Ponds Campus Northern Precinct.
Our local landscape team worked with Deakin University in developing a student design concept that integrates an Indigenous narrative and planting into the already wooded site.
A strong diagonal spine containing a series of interlinked breakout & seating spaces offers meeting and congregational areas for students within the shaded setting of the existing Eucalypt woodland.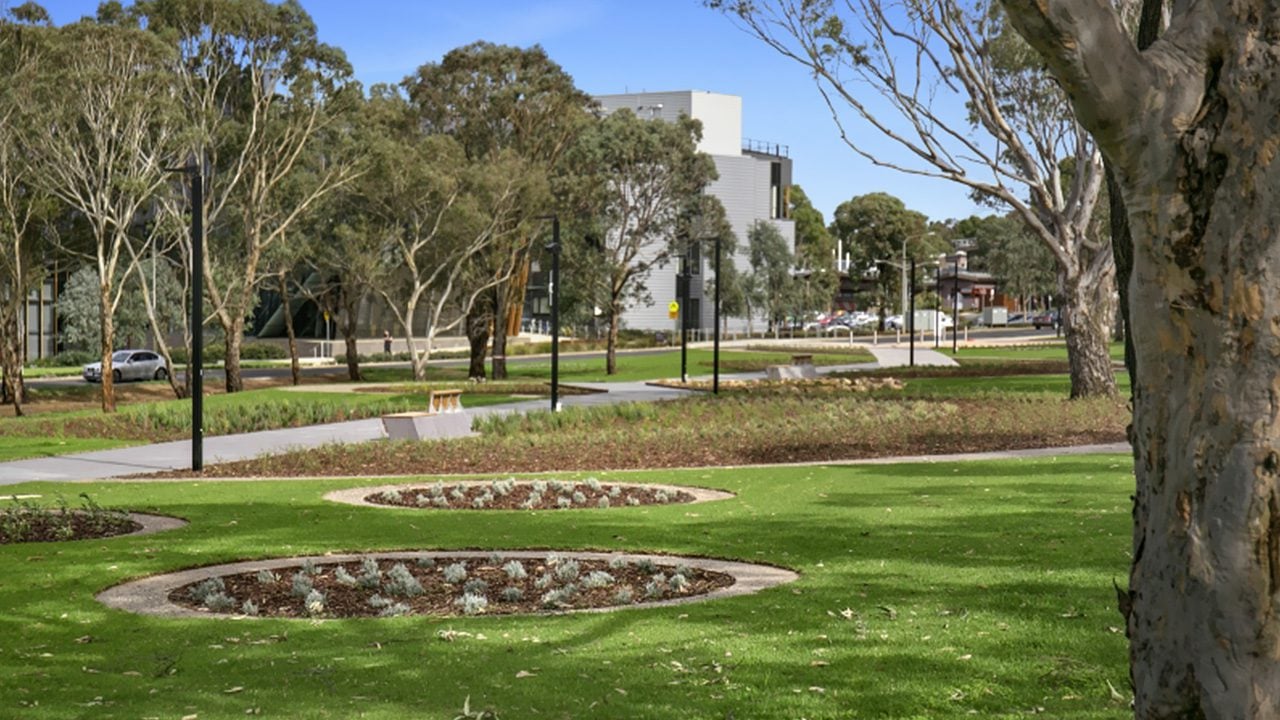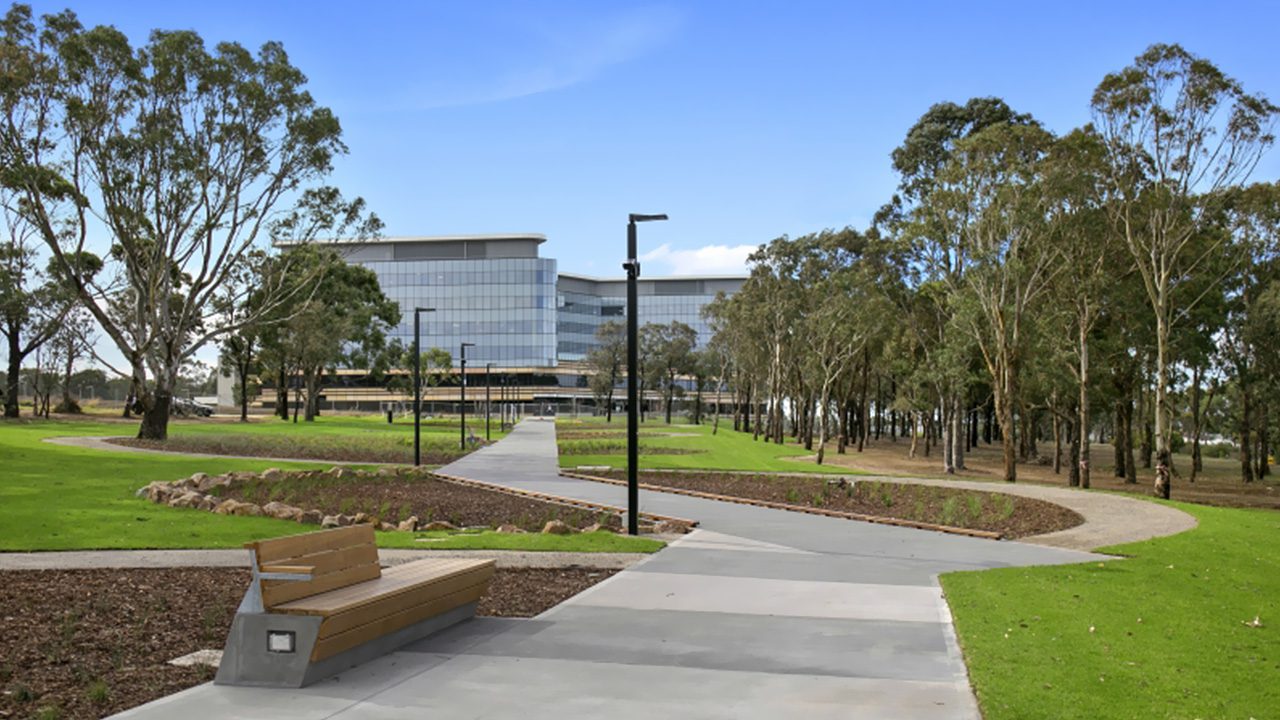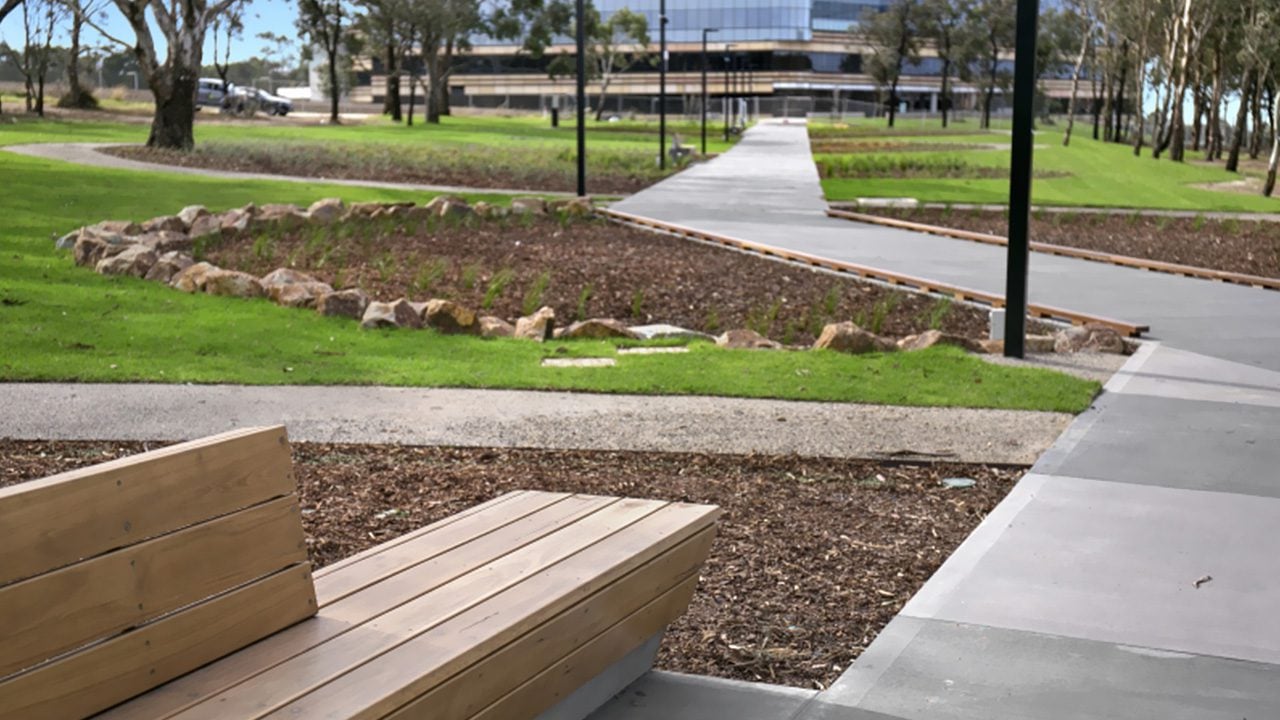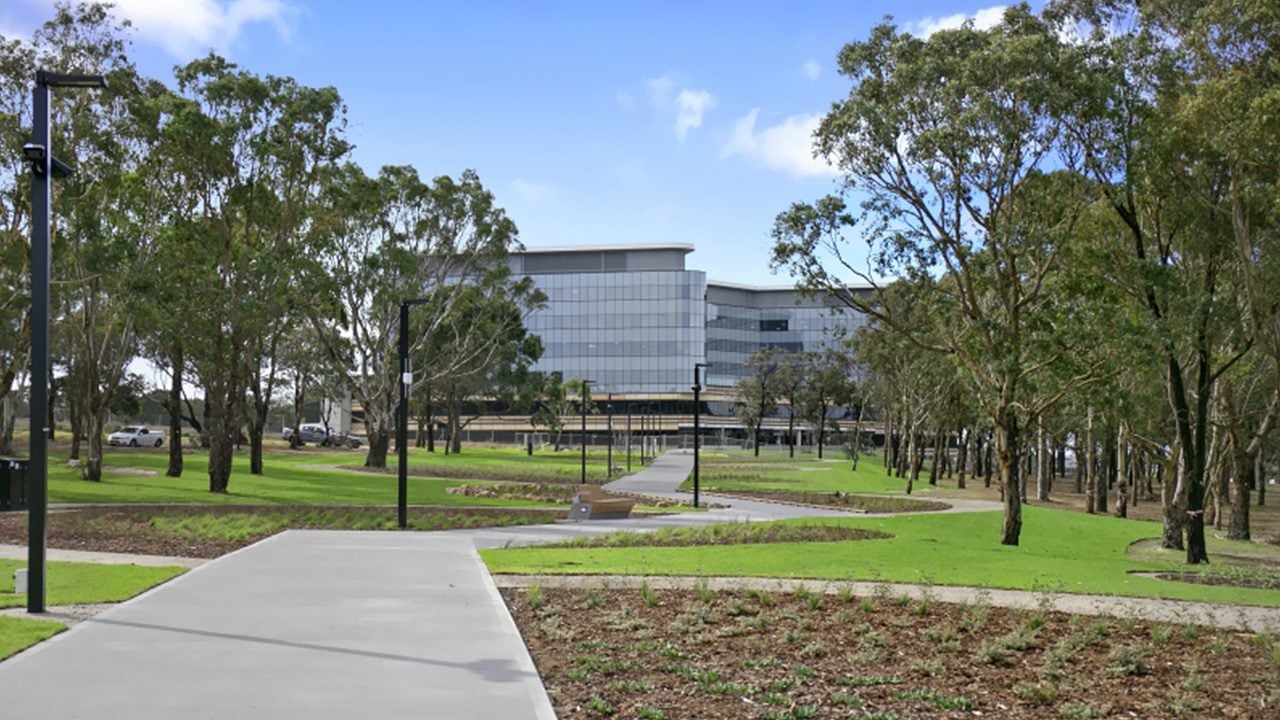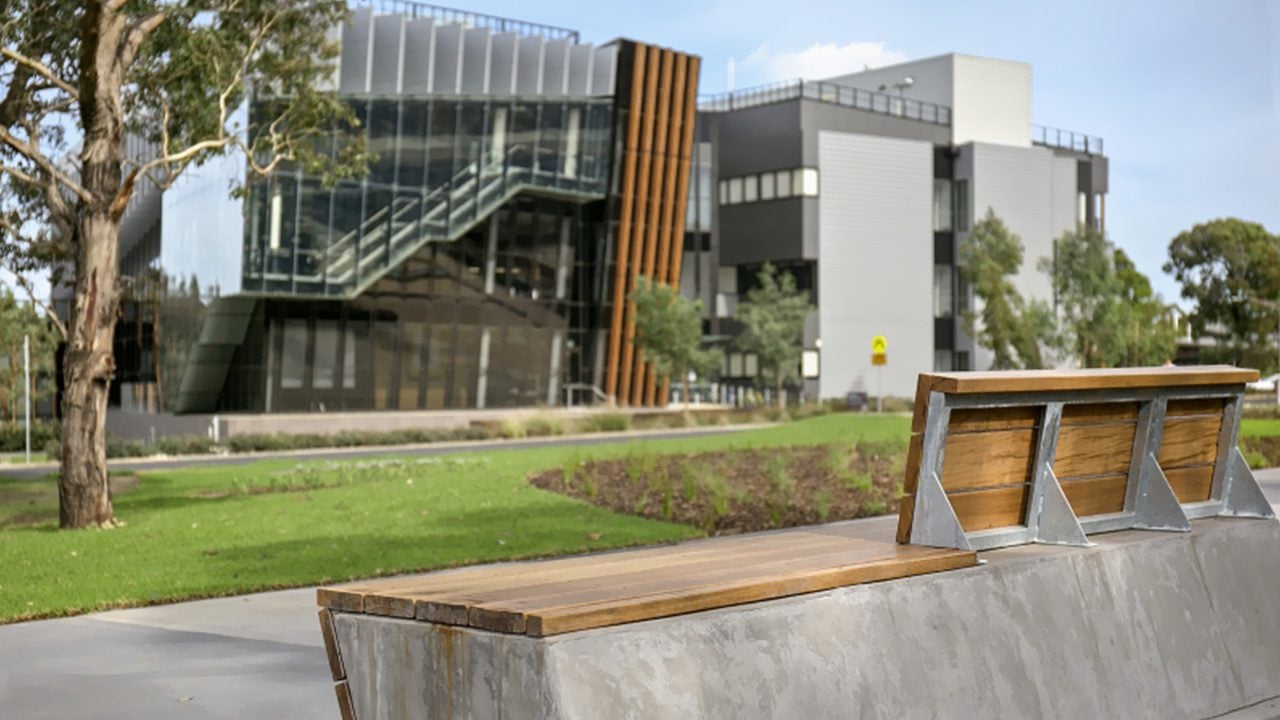 The primary pathway creates a secure access route, with full Wi-Fi and security camera coverage for students and members of the Deakin & Epworth communities.
Strong circular planting motifs and seating reflect the link between the University Hospital and the wider Deakin campus.