Community and Culture
Tourism
Placemaking
Client
Adelaide City Council
Collaborators
Grieve Gillet Anderson
Disciplines
Landscape Architecture
Awards
2016 AILA Landscape Architecture Award – Civic Landscape (SA)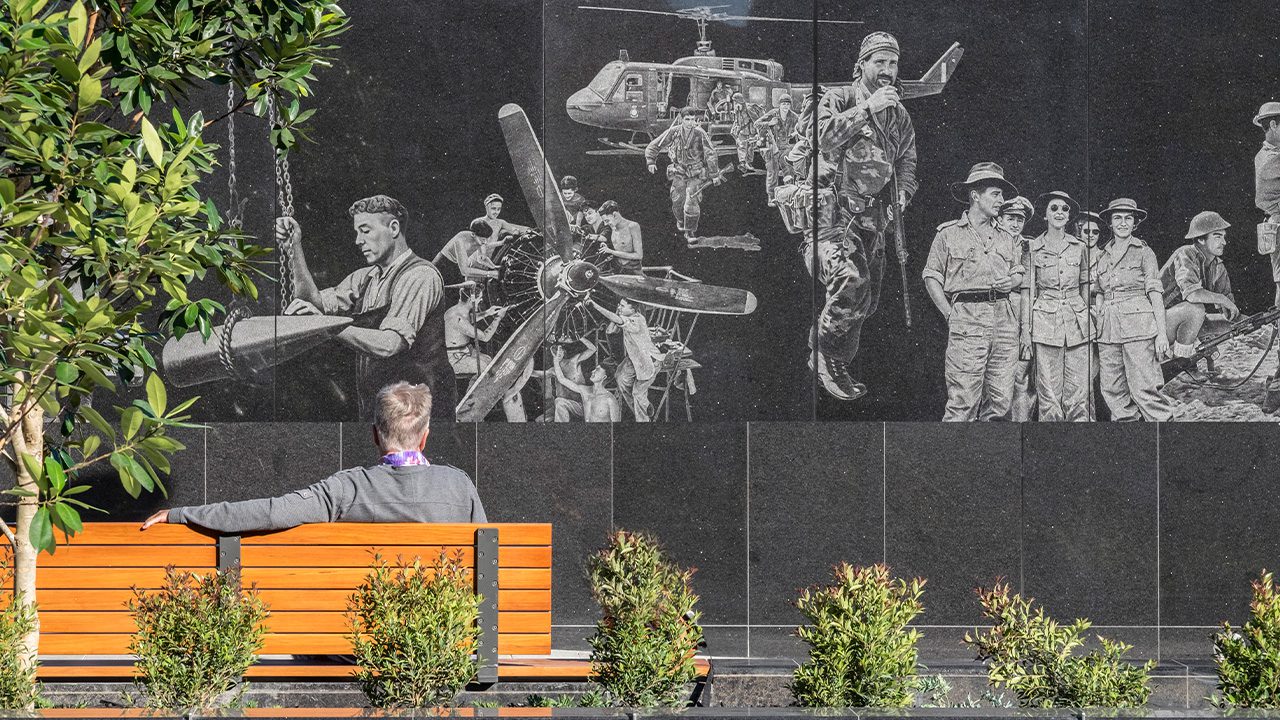 Anzac Centenary Memorial Garden Walk is a major South Australian public realm project commemorating 100 years since our involvement in the First World War.
One of the key design drivers for the Memorial Walk was to physically and symbolically link the State's principal site of remembrance, the South Australian National War Memorial on North Terrace, with Torrens Parade Ground and the Pathway of Honour.
The project involved the reallocation of a 10 metre wide, 270 metre long parcel of Government House land bordering Kintore Avenue, with a design based on three pillars:
Remembrance – signified by the War Memorial
Loyalty – signified by Government House
Service – signified by Torrens Parade Ground from where many service men and women departed for theatres of war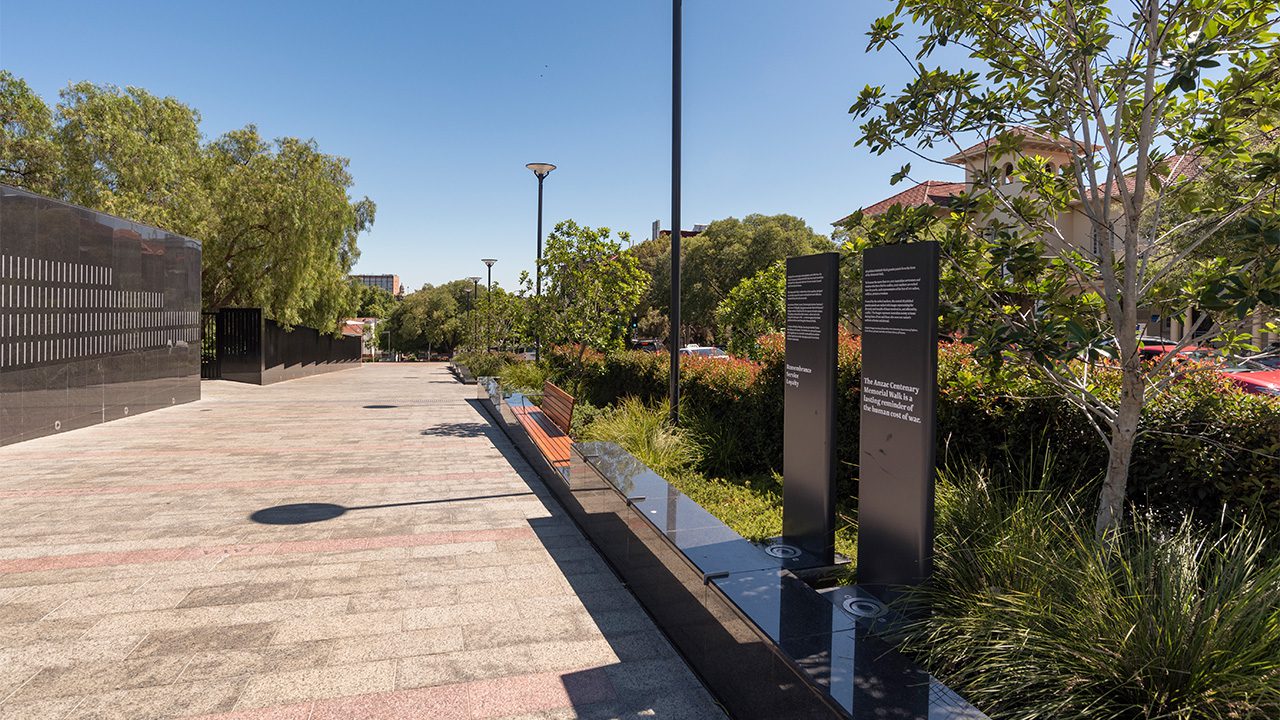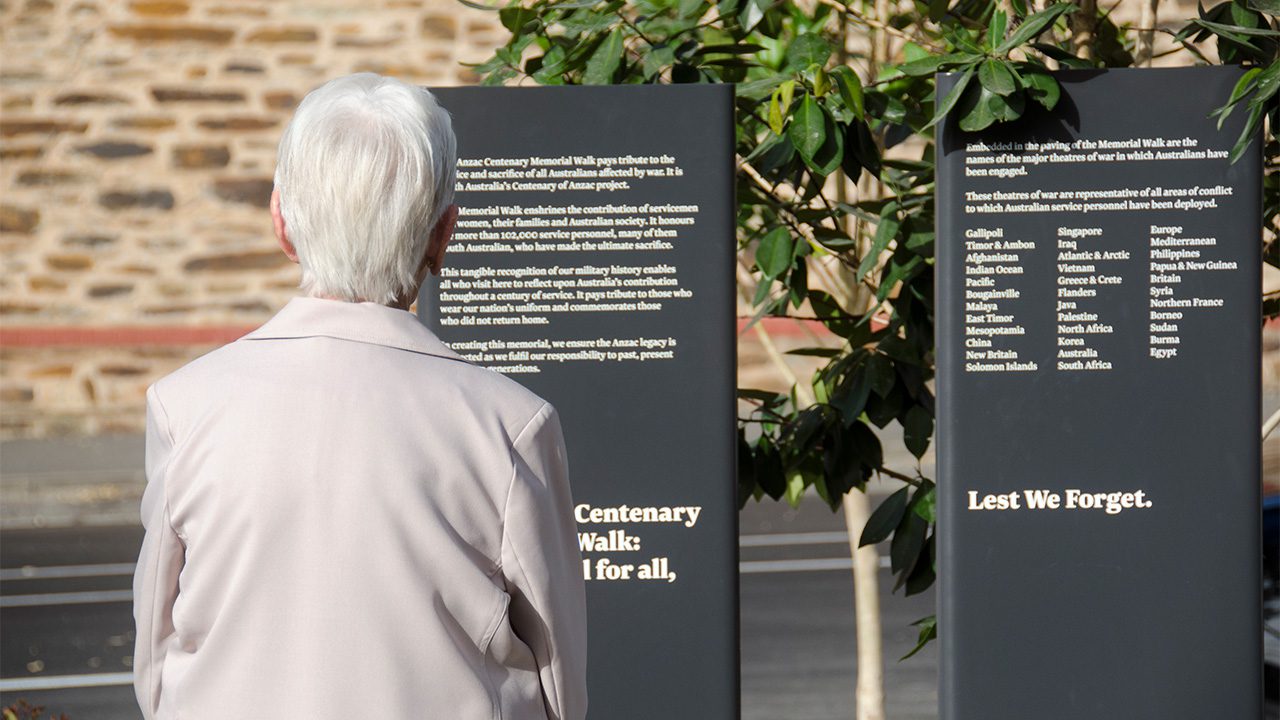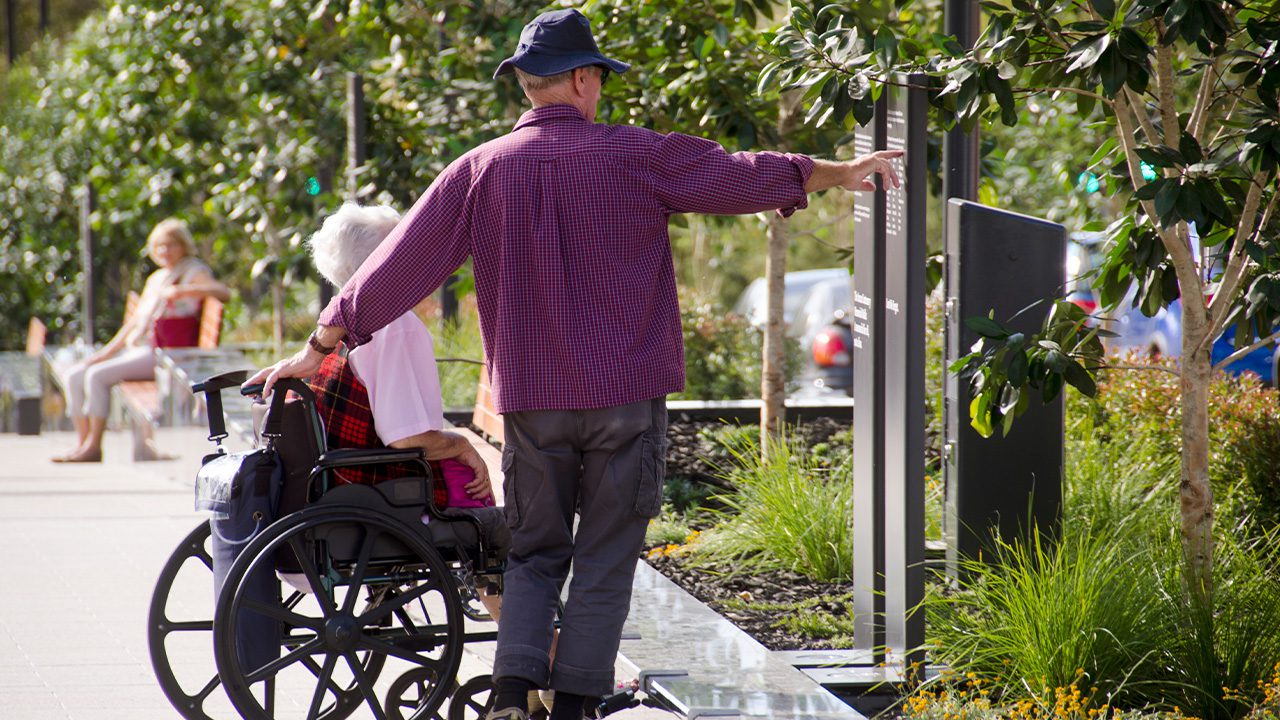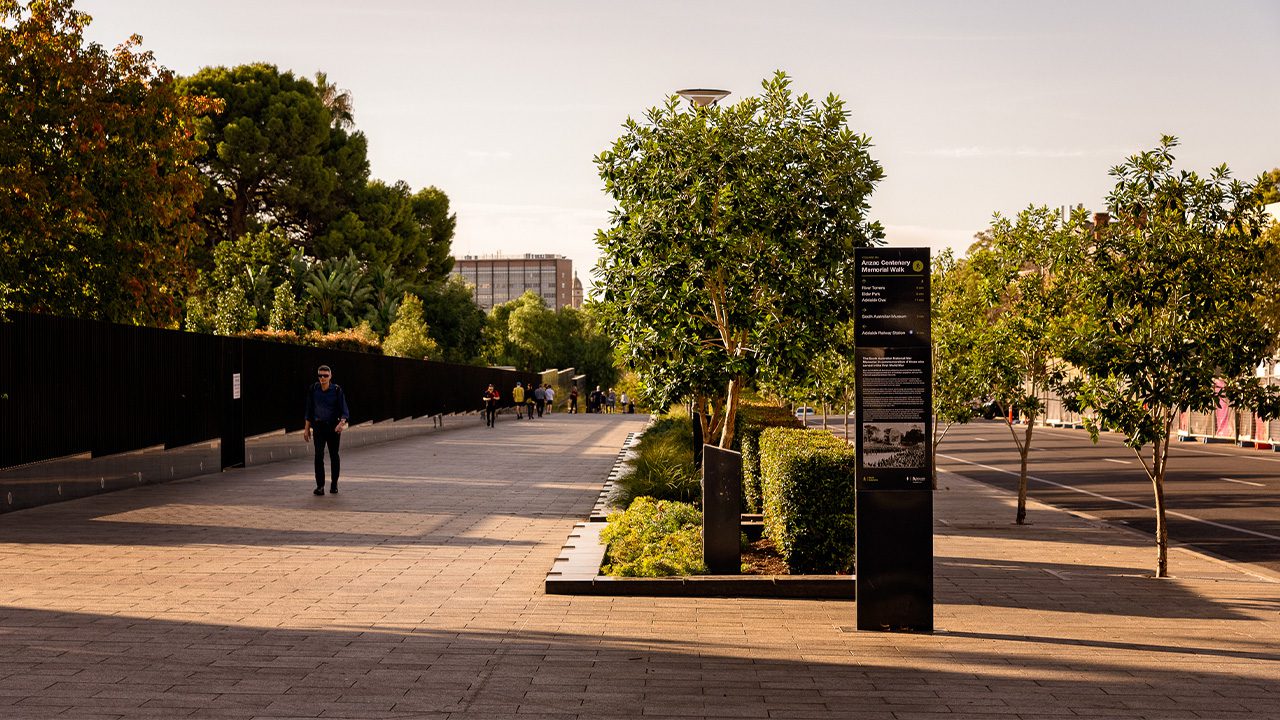 A monumental polished black granite memorial wall, by Grieve Gillet Anderson, with interpretive artwork etched into the stone, forms the centrepiece of the design.
To celebrate the local character, South Australian stone is featured heavily in the design, as is a symbolic native planting palette. A series of raised garden beds with integrated seating and interpretive elements run the length of the design, providing refuge from traffic.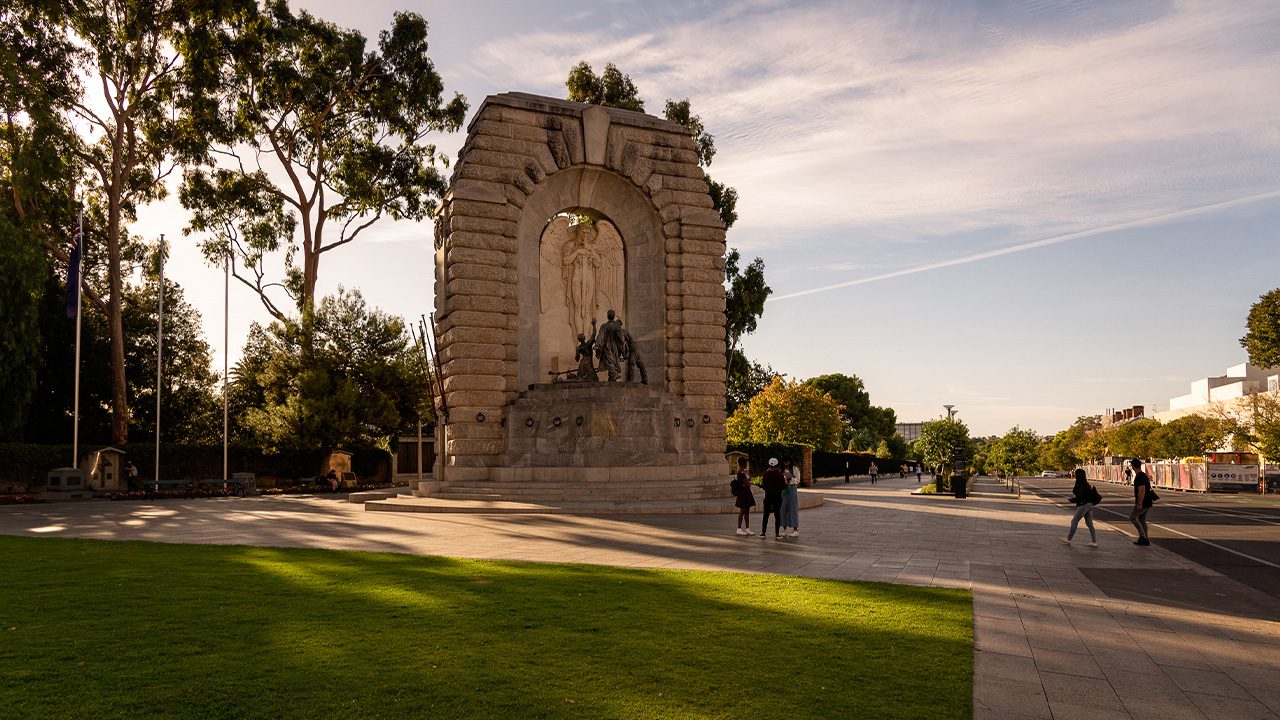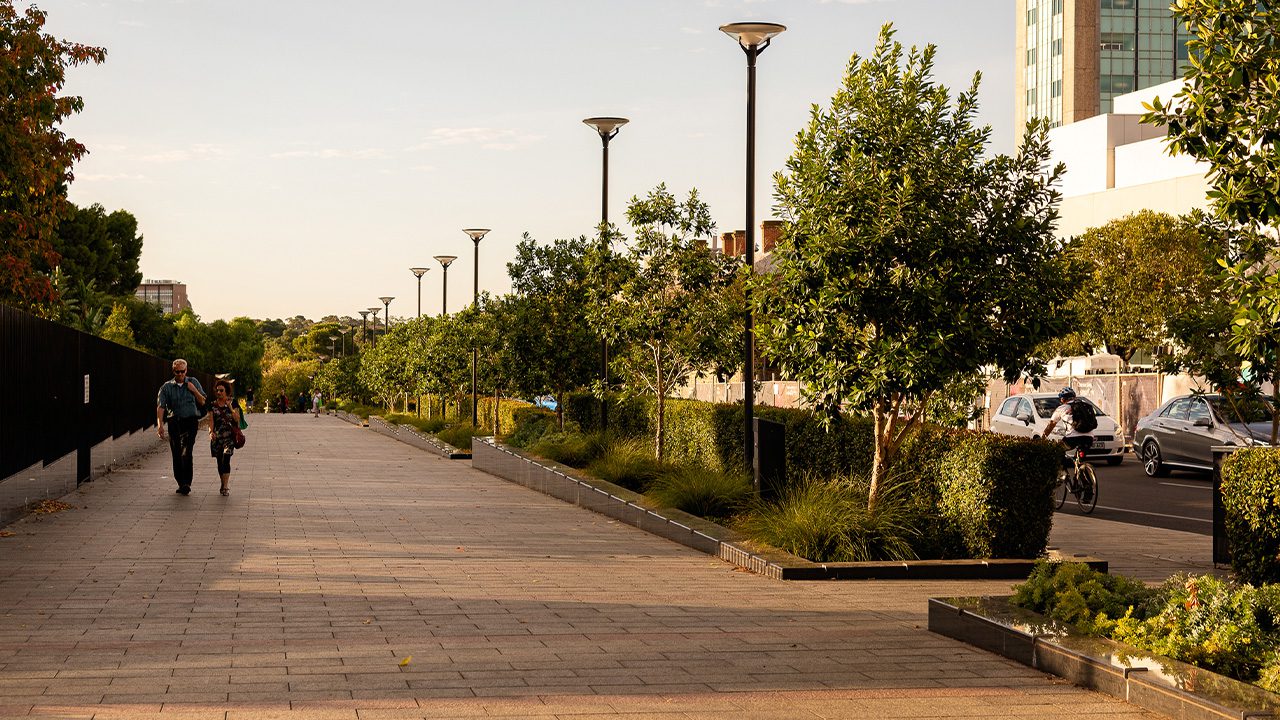 Tract were involved from Masterplanning through to design and documentation. Significant consultation was undertaken across government agencies and stakeholders to arrive at a solution that provided a reverent memorial space, as well as addressing the security and technical concerns of the end user.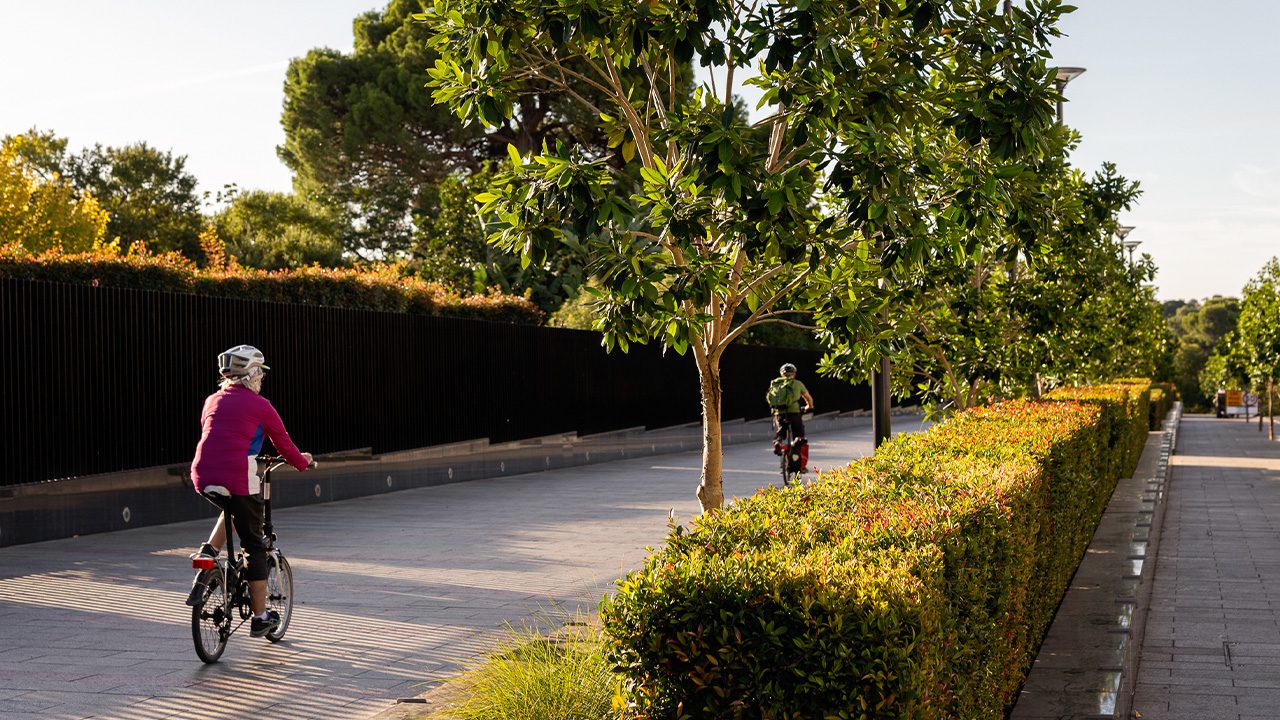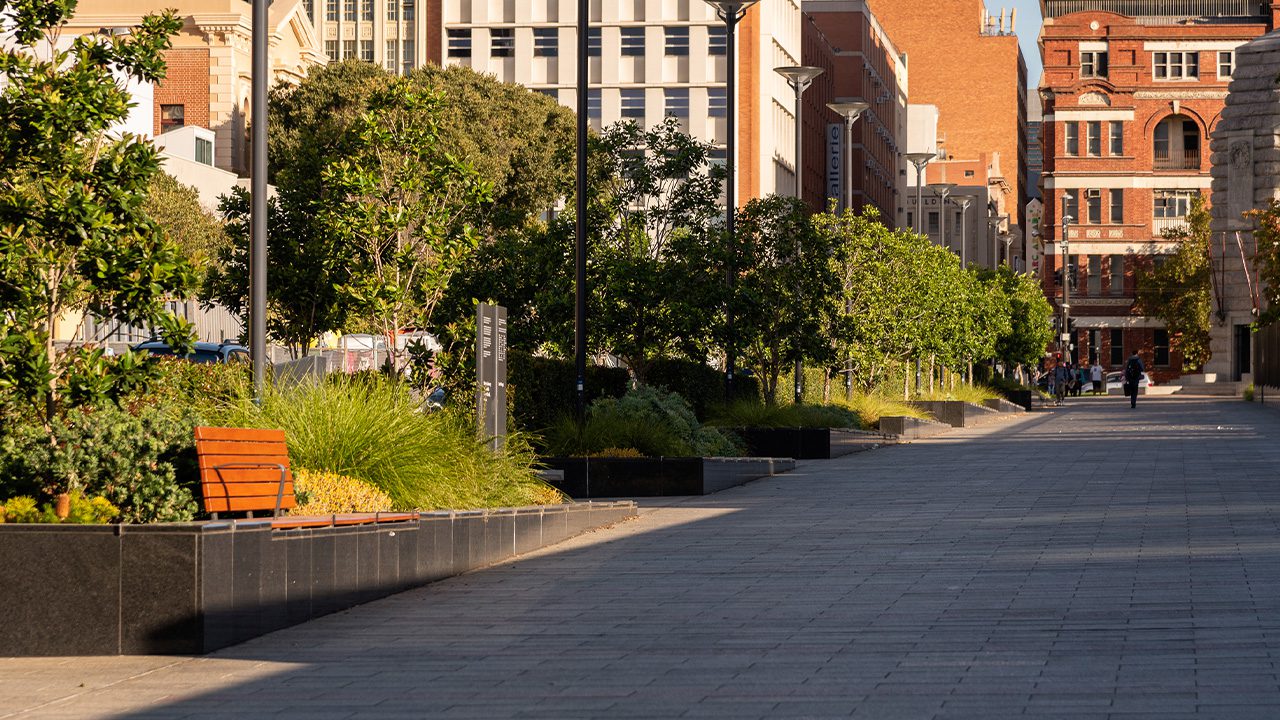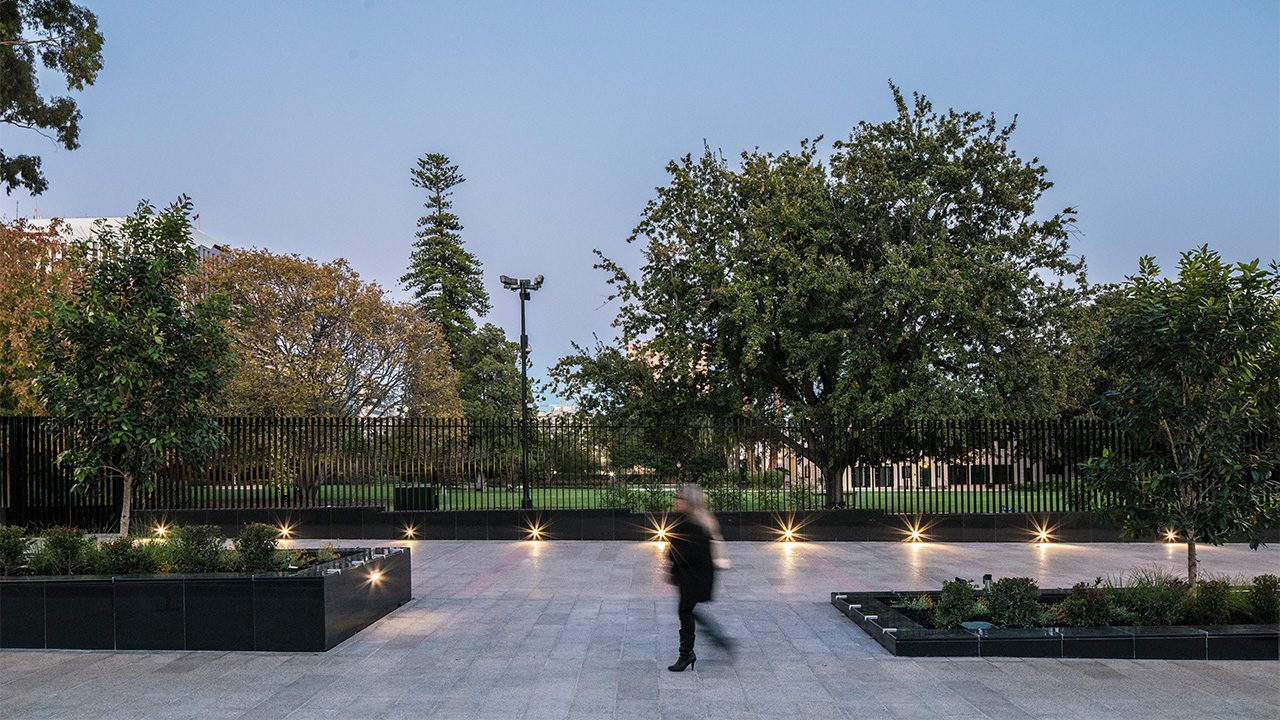 Anzac Centenary Memorial Garden Walk was officially opened on Saturday 23 April 2016 by the Hon Hieu Van Le AO, Governor of South Australia, ahead of ANZAC day commemorations. Both fanfare (with a military parade and tattoo), and quiet reflection, accompanied the public unveiling of the Memorial Walk.