EnvIronmental
Sport
Tourism
Client
Cape Otway Road Australia (CORA)
Collaborators
Williams Boag Architects
Disciplines
Landscape Architecture
Town Planning
Imagery
Cape Otway Road Australia (CORA)
Tract
Cape Otway Road Australia (CORA) brings together the worlds of elite sport and wellbeing, uniting people who share a desire to be the best they can be in a unique, Australian surf-coast environment.
CORA will be renowned around the world as the ground-breaking place where the latest innovations in elite sport performance, health and wellbeing are immersed in a unique environment of natural beauty, arts, culture & food.
The vision is to create a conservation area around the seasonal wetlands and deliver a world-leading sustainable development of the land that is embedded in a restored landscape offering luxury accommodation and wellness spa, elite sports training facilities and sports science hub, along with a retail and hospitality precinct including a sculpture park supported by an organic farm.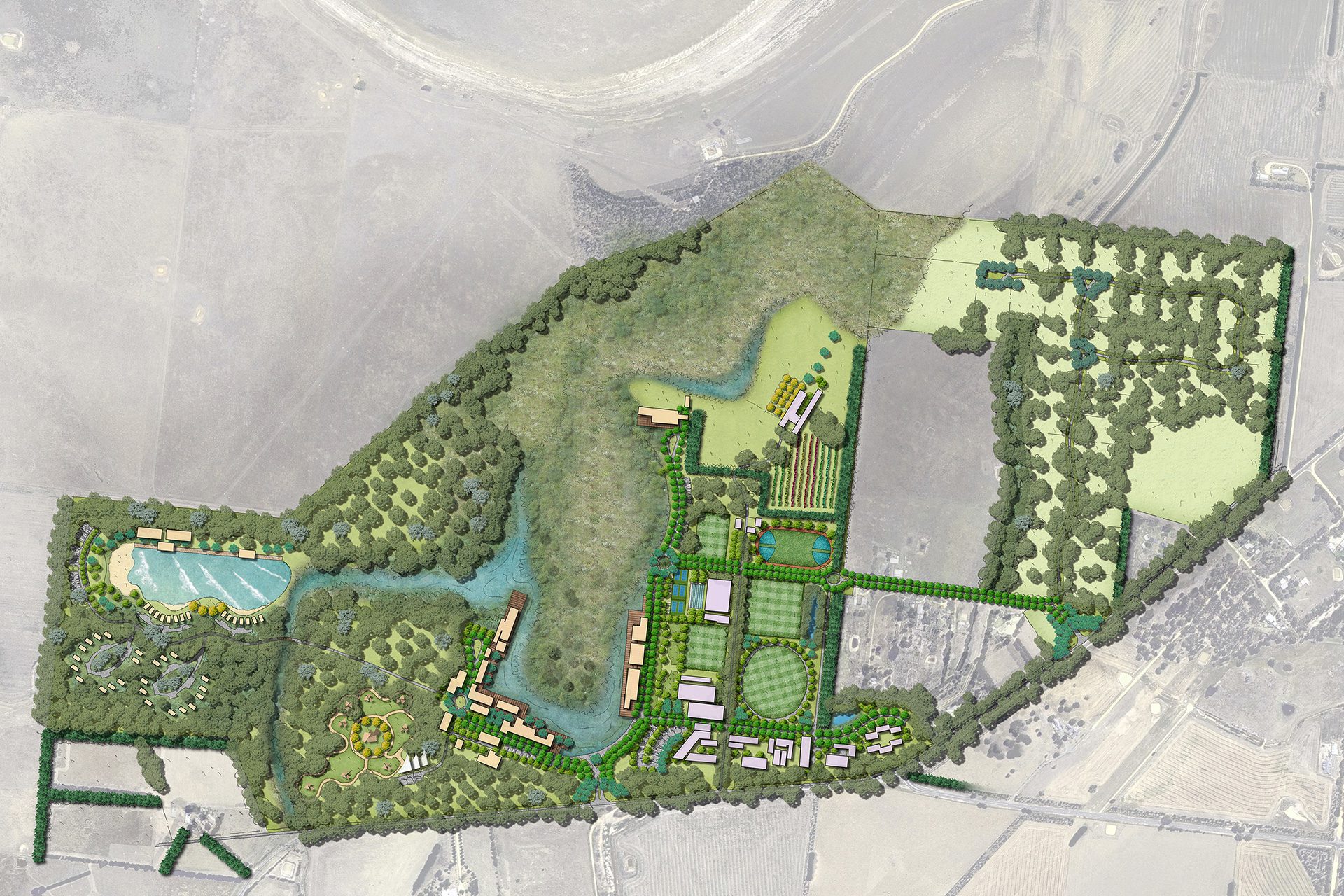 We provided landscape and planning input alongside Williams Boag Architects to develop the masterplan and obtain a planning scheme amendment for the 250-hectare site which will act as a major drawcard for Victoria and the region for wellness, events, tourism and sports.