EnvIronmental
Sport
Tourism
Client
Cape Otway Road Australia (CORA)
Collaborators
Williams Boag Architects
Disciplines
Landscape Architecture
Town Planning
Imagery
Cape Otway Road Australia (CORA)
Tract
Introducing a new Victorian icon. The Cape Otway Road Australia (CORA) project will establish a word-class sports and wellbeing precinct on the state's Surf Coast.
CORA is a game-changing development where the latest innovations in elite sports performance, health and wellness will be immersed in a unique environment of natural beauty, arts, culture and food. The site will encompass multiple playing fields, gymnasiums, virtual reality training facilities and an aquatic centre, plus a luxury hotel, microbreweries, art galleries, sculpture park and organic farm.
Tract provided landscape and planning input, alongside Williams Boag Architects, to develop the master plan and obtain a planning scheme amendment for the 250-hectare site. The vision was to create a conservation area around the seasonal wetlands and ensure sustainable development of the land.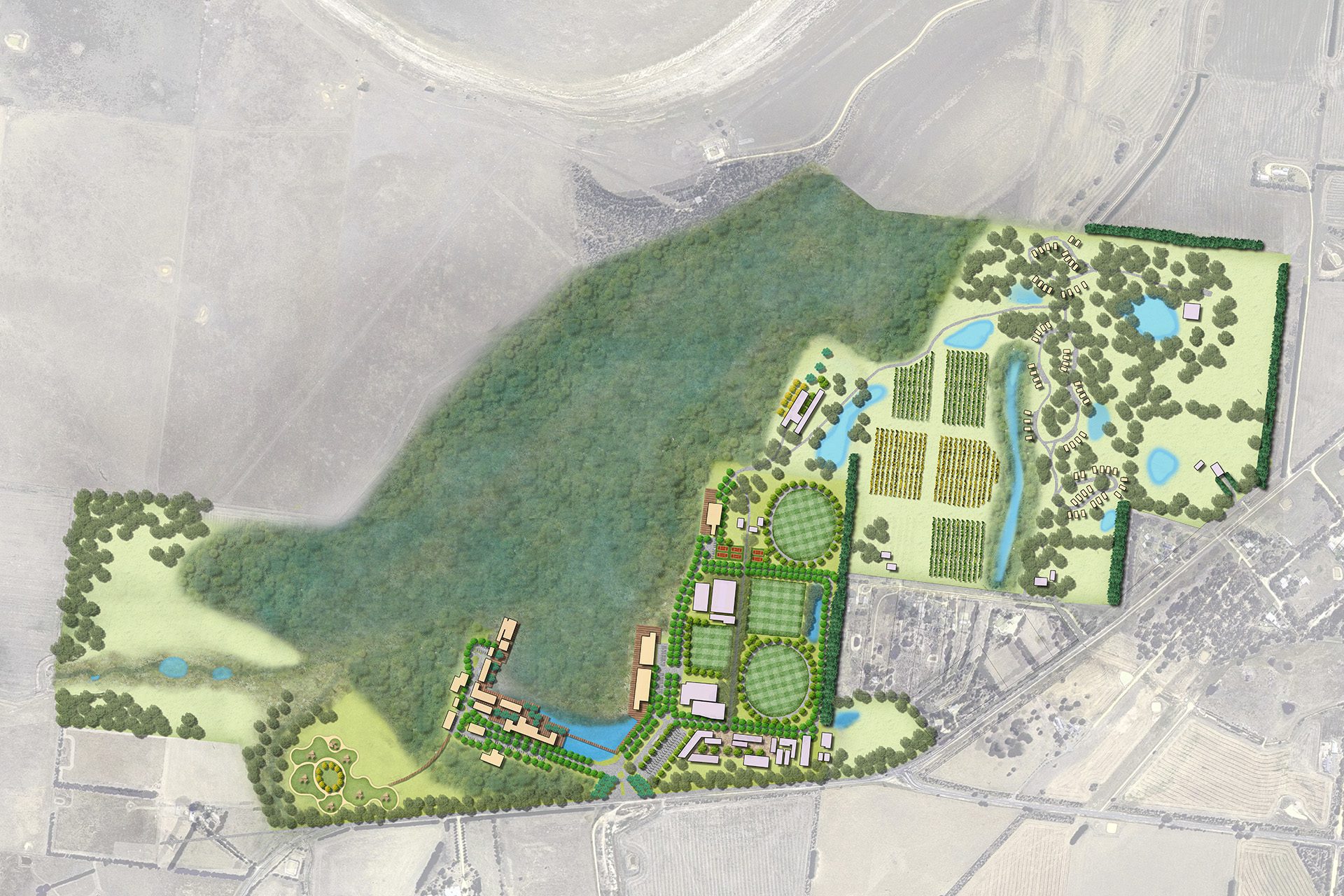 Due for completion in 2025, the destination is set to welcome more than 350,000 visitors a year and become a buzzing tourism hub – and a gateway for visitors to the Victorian Surf Coast.