Sharing Tract's story over 50 years
Our journey since 1973 marks a significant timeline in the evolution of landscape architecture, urban design and planning in Australia. We're celebrating our milestone 50th year with events around the country, and by sharing 50 stories that reflect our past and look to our future, under the banner 'Look Back/See Forward'.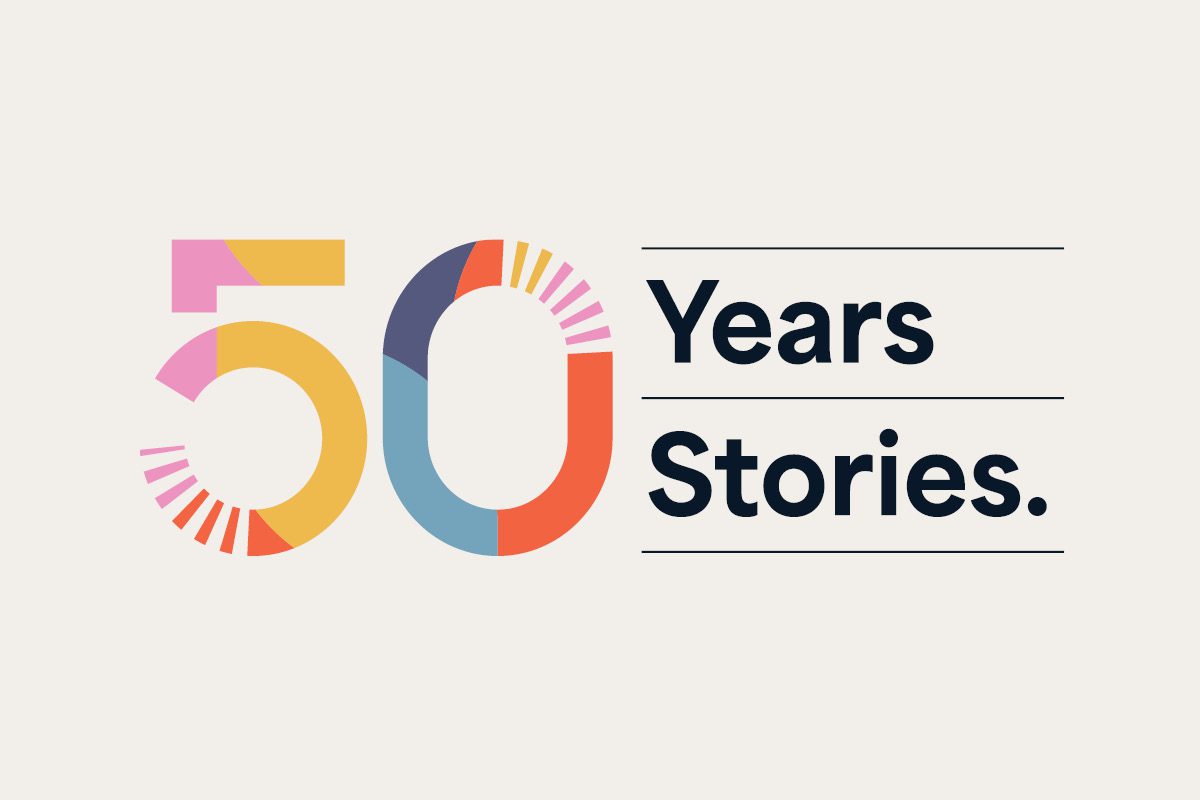 Tract was founded in 1973 by David Yencken and John Ridge, at a time when there were very few landscape practices around. Their goal was to bring landscape architecture, planning and urban design under the same roof so that projects could be appreciated holistically, from broad scale down to the finest detail.
Tract now delivers projects across a range of industry sectors and settings, working from offices in multiple states. Our expertise remains in landscape, planning and design disciplines, while an innovative digital media arm that specialises in interactive, visual communications has evolved in recent years.
Founding Director Rodney Wulff attributes Tract's success to the team's progressive thinking about future directions over the years, design excellence and, above all, teamwork. "We were pioneers when we started, and the evolution that followed has helped to grow the profession. The fundamentals have stayed the same, but the tools have changed and are more sophisticated," he says.
Seminal projects of the 1970s and 1980s navigated issues that are relevant today. Vermont Park in 1977 saw the integration of green community spaces in a new housing development, the Design and Siting Guidelines for Port Phillip Bay in 1983 sought to protect the natural environment and the Newcastle Harbour Foreshore transformation in the 1980s connected the city to the water and stimulated a reversal of fortunes for the declining industrial city.
A fundamental part of Tract's story is our connection with clients, collaborators and peers, and the many hundreds of individuals who have worked at Tract over the years. We welcome you to celebrate 50 years with us and look forward to future partnerships.
The environment continues to lead our design responses, such as the 2023 Great Ocean Road Coastal Trail, that used a landscape-led approach and developed a coastal route in collaboration with traditional owners. Today's projects are carried out in increasingly complex settings, where climate change puts sustainability at the centre. We'll continue to plan and design green cities to bring nature into urban areas to boost wellbeing, encourage walking or cycling and provide resilience against climate change.
The last decade has seen us integrate First Nations knowledge into our work by collaborating with traditional owners and artists, to create spaces that connect to culture and Country. Our workplace initiatives include a Reconciliation Action Plan, annual International Women's Day events, national forums and presentations at our offices to discuss issues relevant to today's practitioners.
It's been a half-century of immense change: demographic, cultural, environmental and technological, but the effect of policy and design to improve tangible outcomes remains.
Melbourne Event — 25th May