The aim of the project was to activate and reimagine the Nelson Bay Town Centre and Foreshore, through improving pedestrian connectivity and the public realm.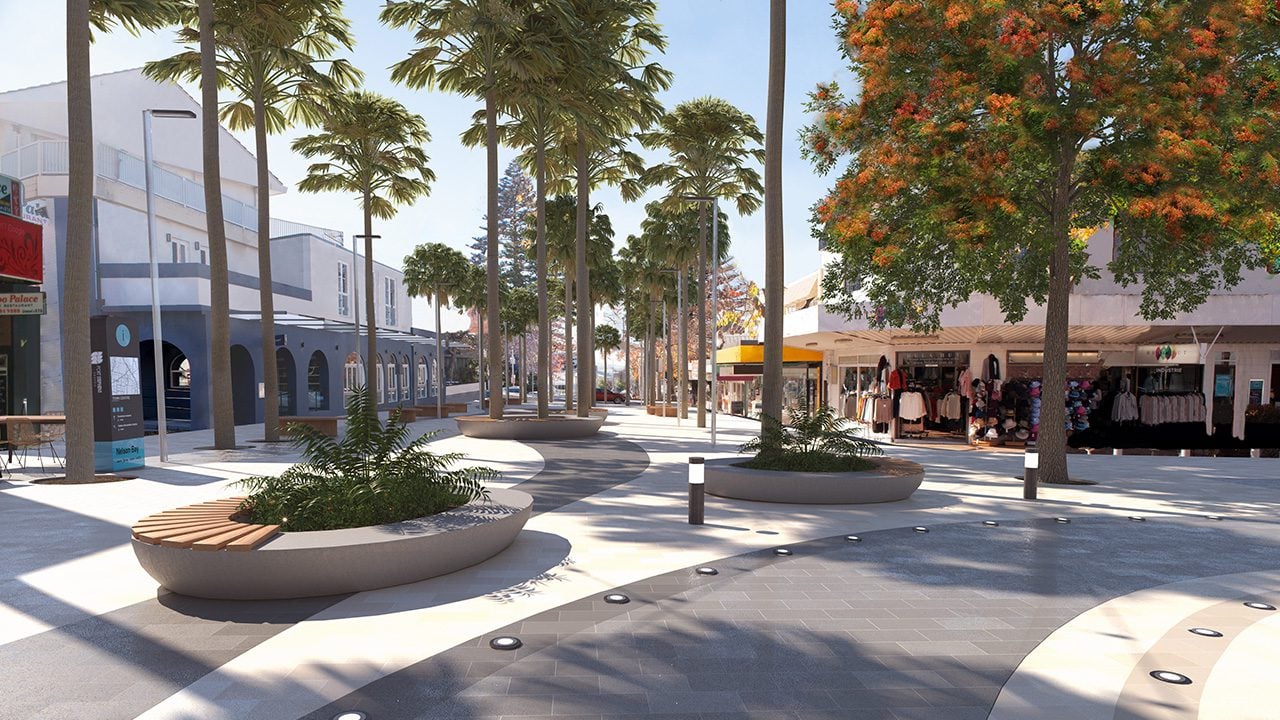 Our team was engaged to prepare a Public Domain Plan in conjunction with a Street Design Guide, guiding future improvement works to revitalize Nelson Bay's Town Centre and Foreshore.
The project consists of five interrelated components:
· Public Domain Plan
· Wayfinding Strategy
· Signage Suite
· Streetscape Design Guidelines
· Street Tree Masterplan
· Implementation Plan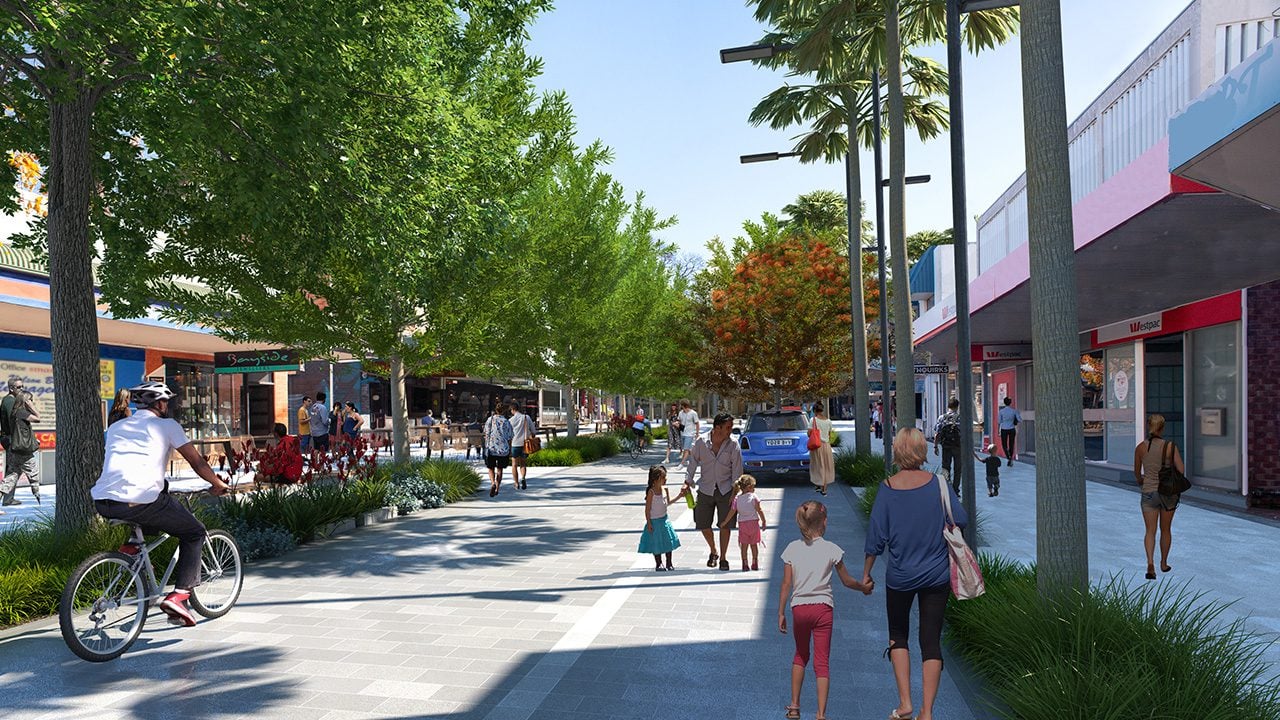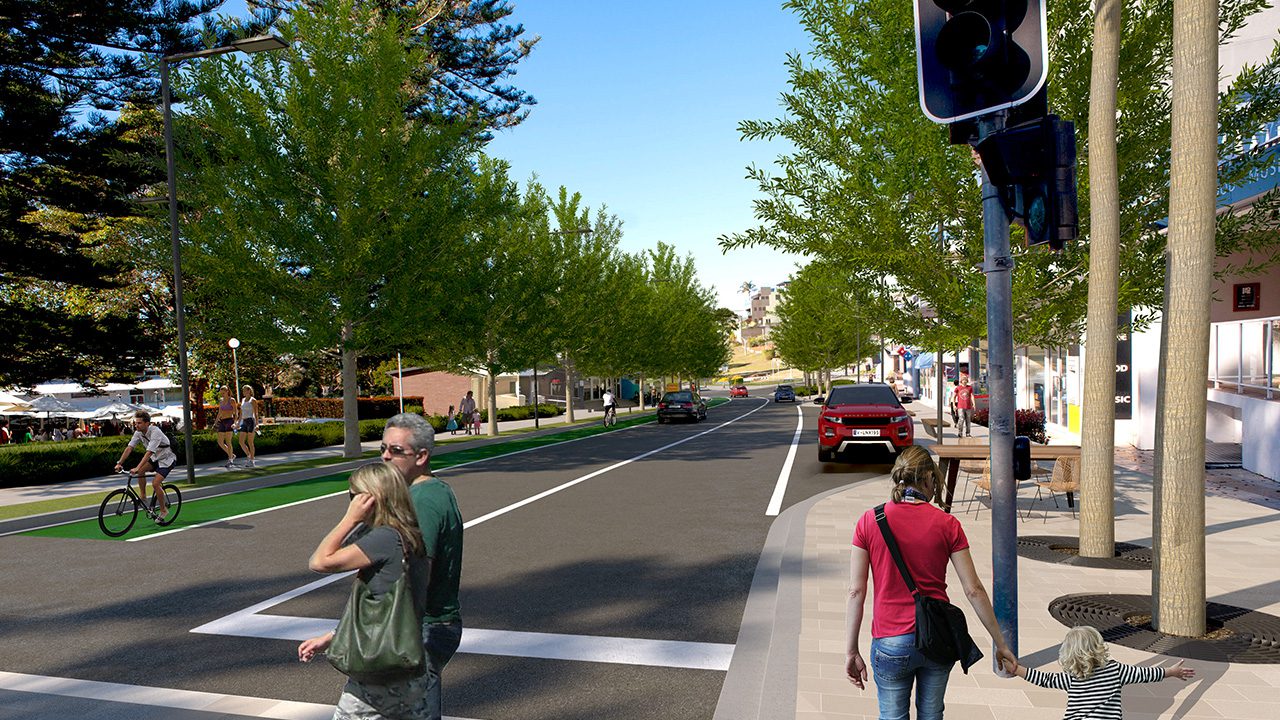 A 'Town by the Bay' vision was developed, which celebrates the unique natural environment, prioritises pedestrian and cycle movements, and emphasises its specific place character.
The creation of a defining pedestrian "spine" Stockton Street connecting the CBD to the waterfront will form the focus of the proposed upgrades. Context analysis and detailed precedent studies were undertaken at project initiation.
Street designs and hierarchy were aligned with a strategic three "Big Moves" developed to guide development of Foreshore and Town Centre:
· Green and Blue Network
· Streets for People
· Places for People
Stakeholder engagements were invaluable. Consequently, the Plan was well received at exhibition. The success of this work has been instrumental in communicating the value of investing in planning for the public domain.