Parks and Gardens
Collaborators
Urban Design and Management
Plan B Group
OPS Engineers
Elite Crossings
ULS Group
Disciplines
Landscape Architecture
Location
Altona North, VIC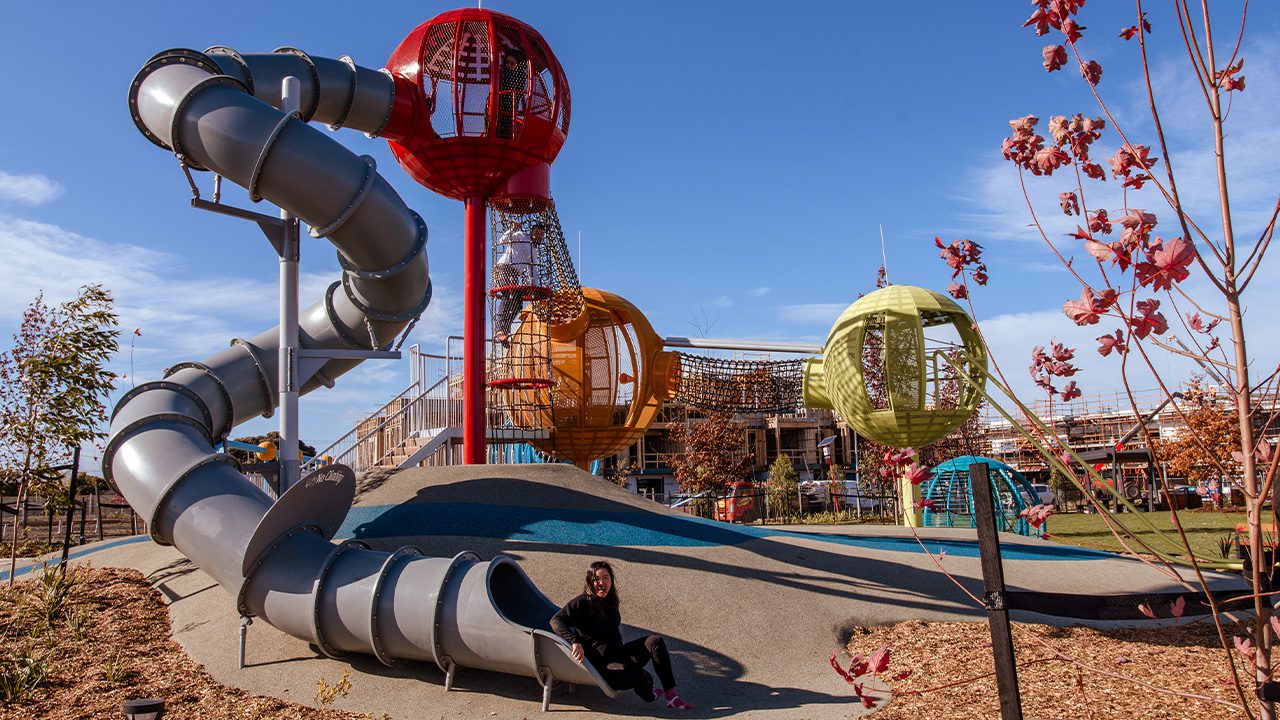 The highly bespoke nature of Patchwork Park ensures a unique experience to users and a sense of placemaking to The Fabric. Materiality and colour choices reference the history of the site to stay true to the initial design inspiration as the project gives new meaning to the site as the heart of this evolving community.
Patchwork Park is located at the centre point of the exciting The Fabric development in Altona North. It was decided at project conception that the site should be an extension of the existing community fabric, referencing the industrial history of the site. This led to the project naming and strongly influenced design decisions on colour, materiality and texture.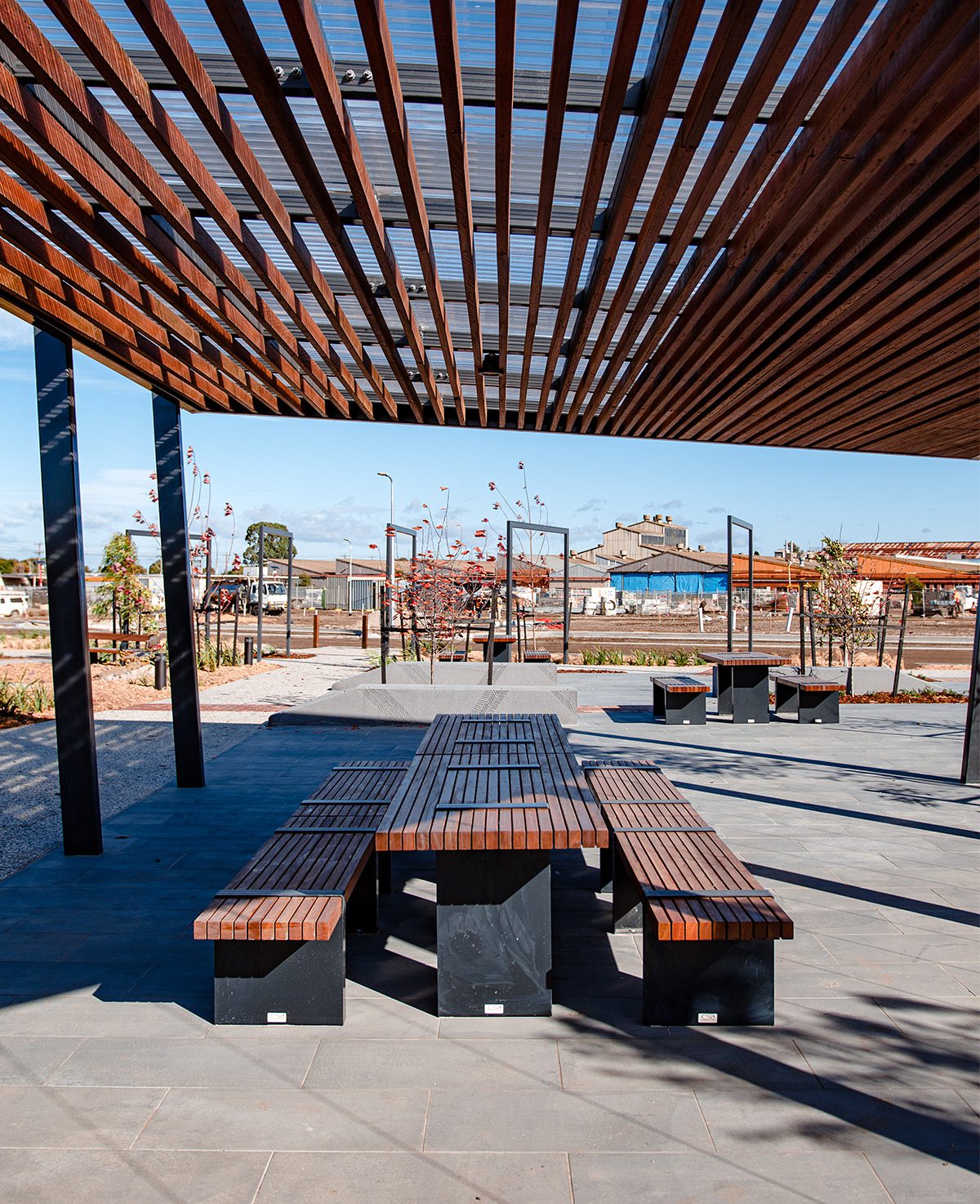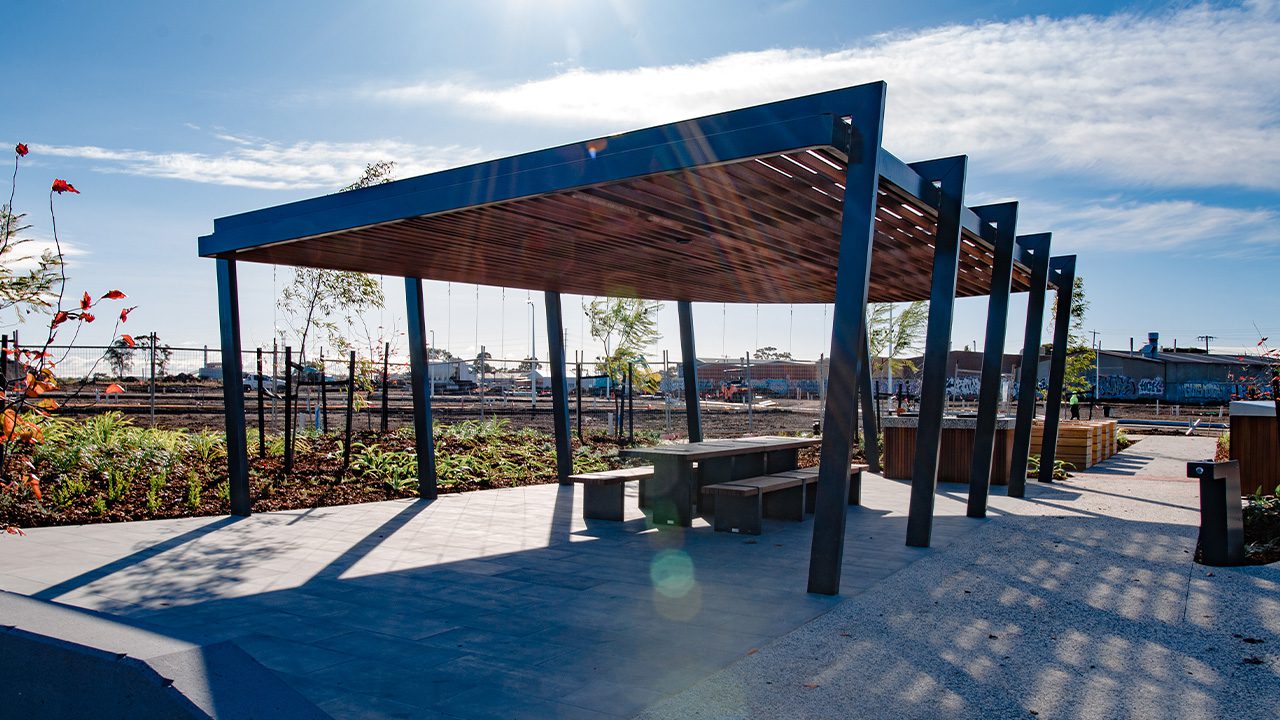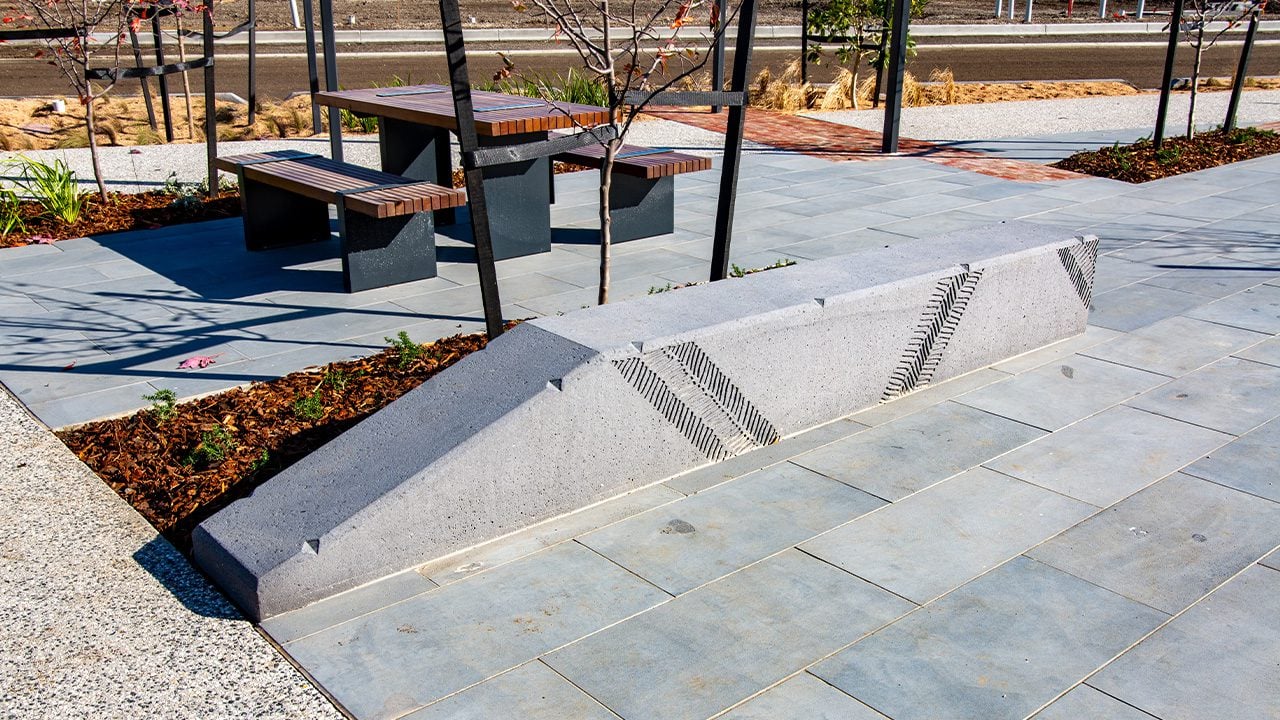 Aligned to the boulevard entry a bespoke play structure sits between the community gathering area and large central lawn. The meandering periphery path frames the lawn before continuing north to the green link that provides safe pedestrian movement through the development.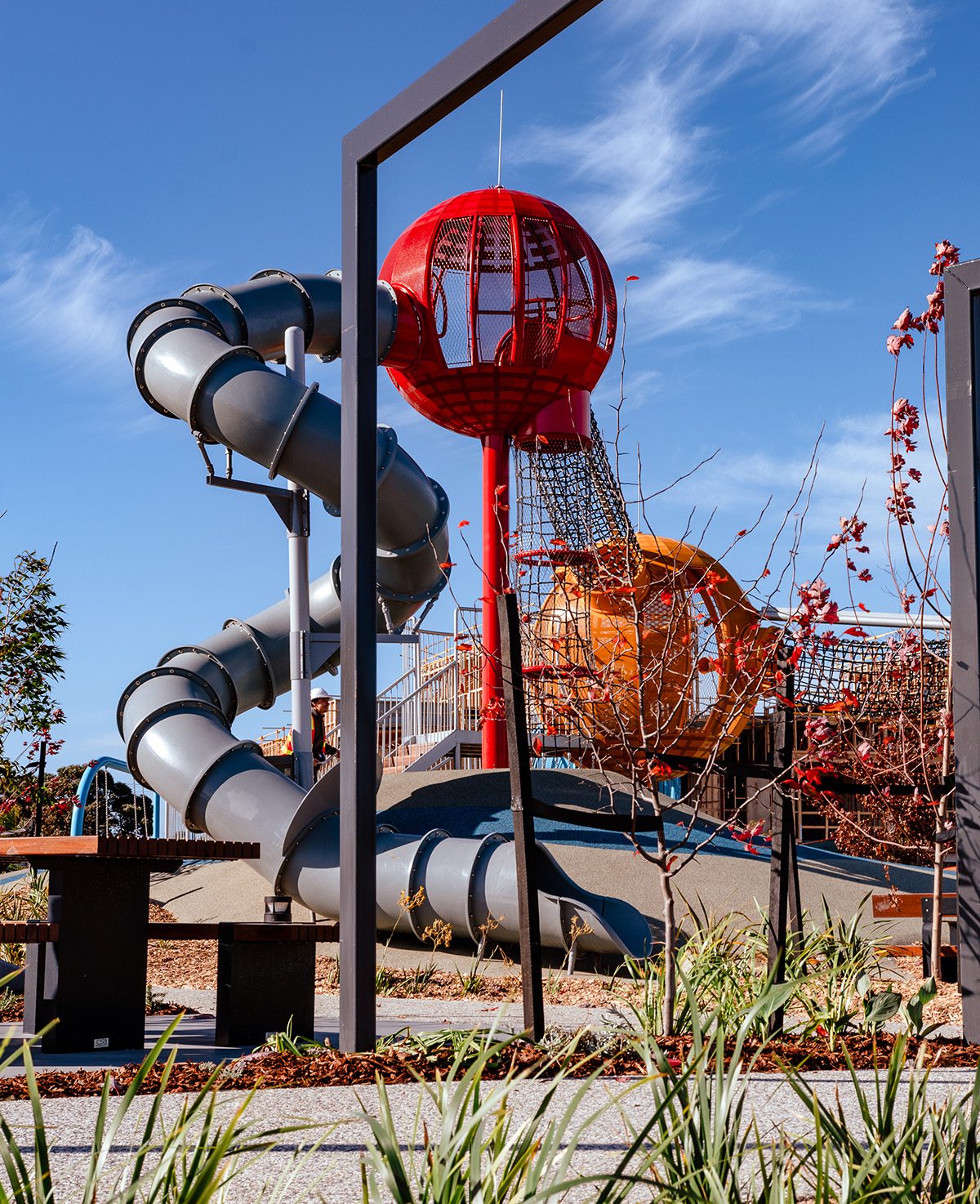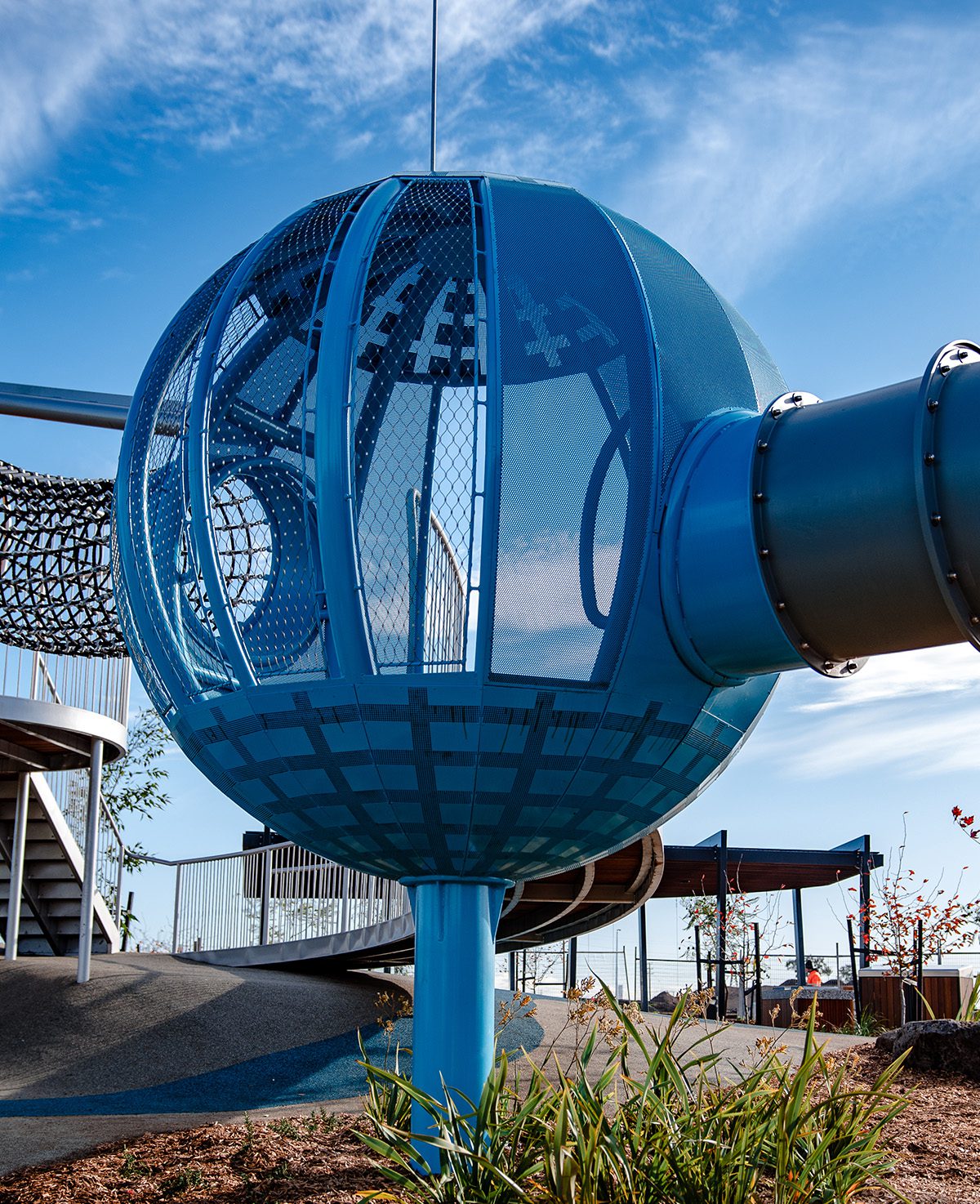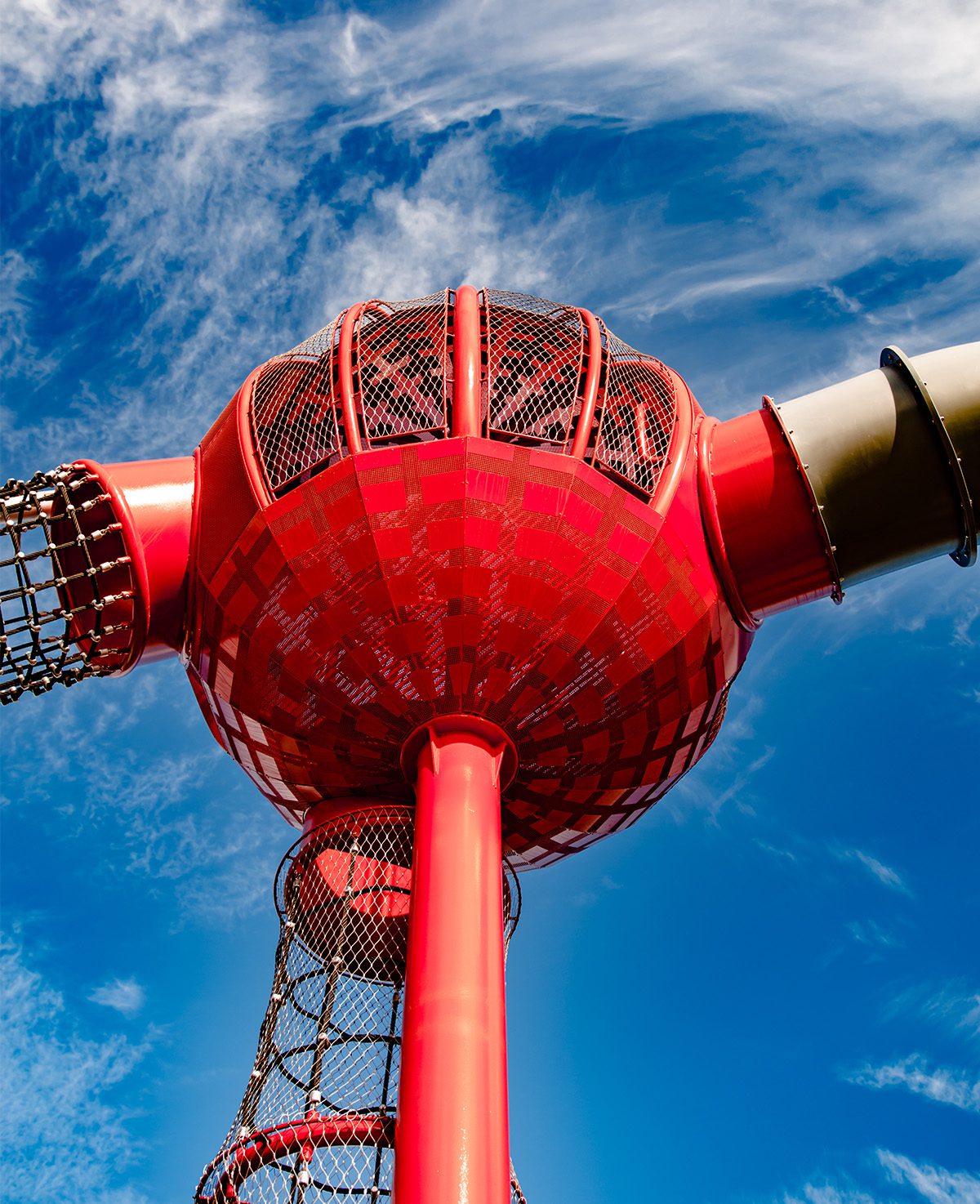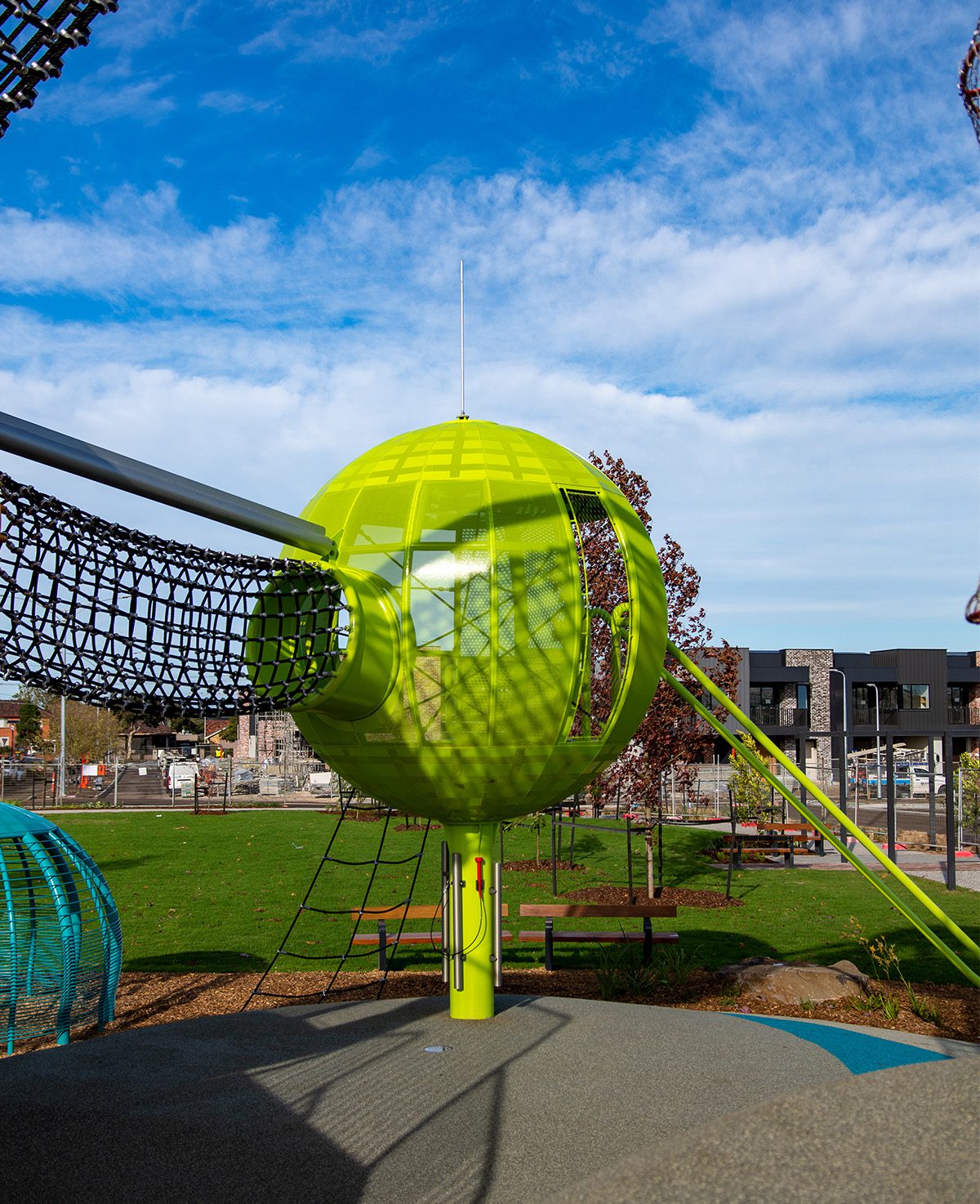 The focal point of the park is the 'balls of wool' play structure, inspired by the fabric theming. Aligned with the entry boulevard the 5 balls ensure play value for a variety of ages. One ball is buried in the landscape to cater for younger kids and toddlers whilst the highest ball is over 6m above surrounding ground level and has a feature spiral slide and vertical climb for access.
With inclusion being an important principal in our play spaces the mounded rubber surfacing and timber boardwalk have been designed to give all abilities access to the structure with a variety of musical elements providing sensory play.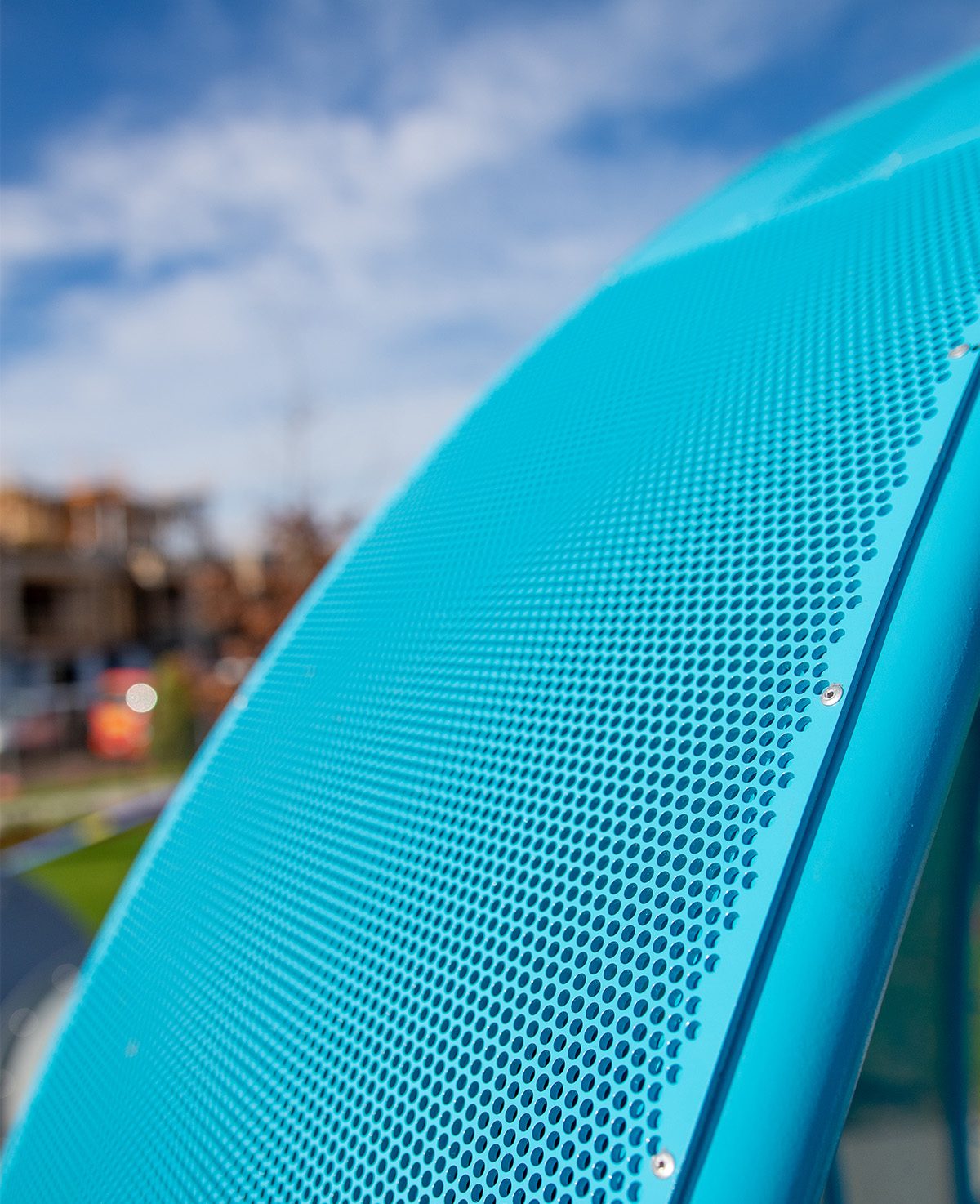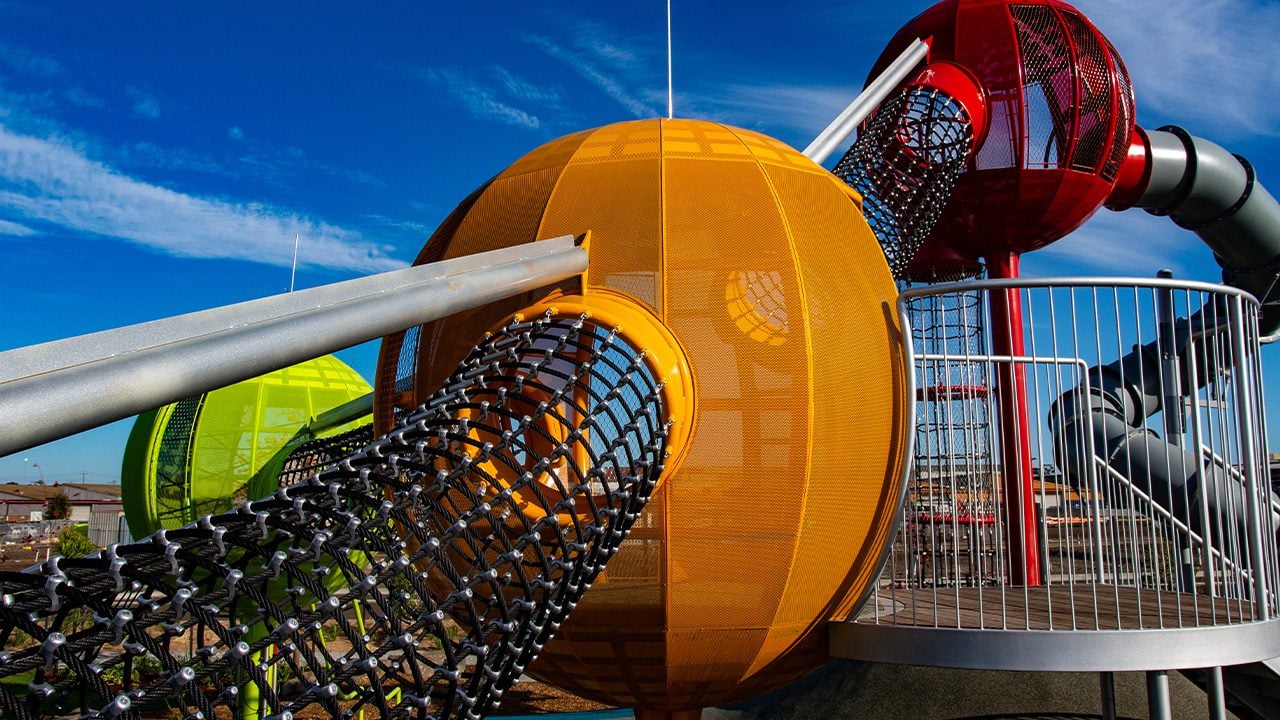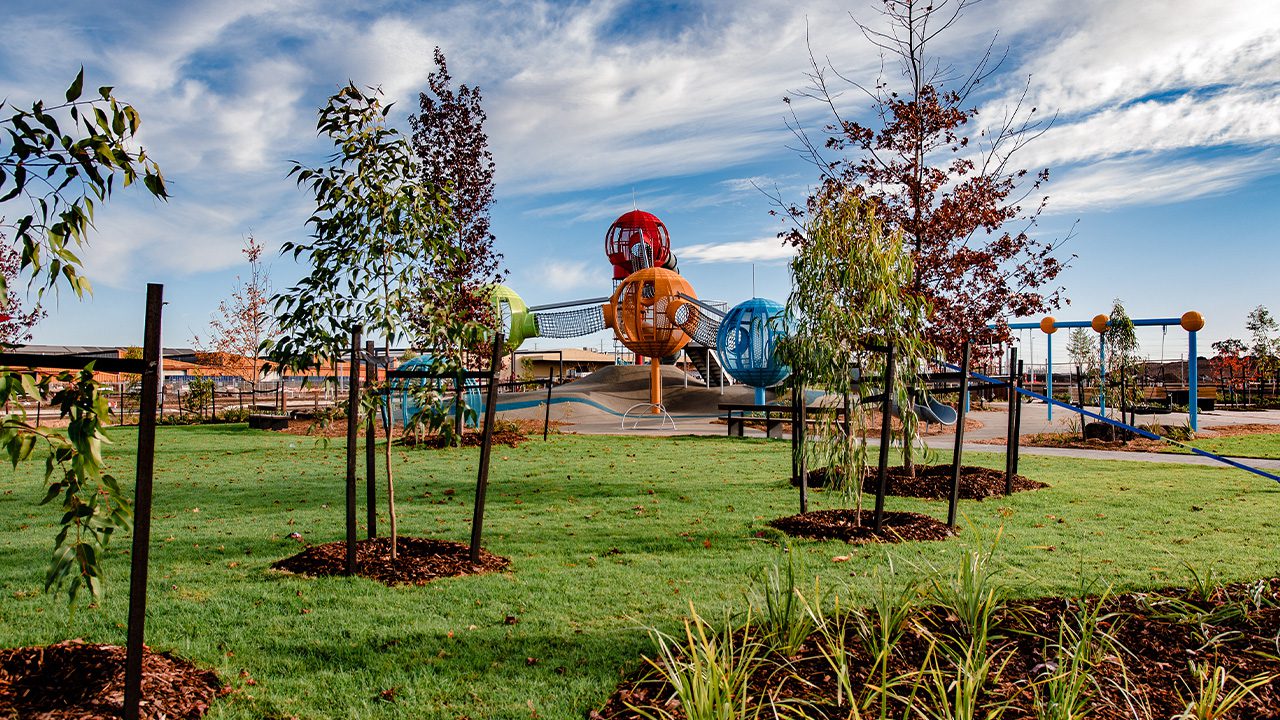 A rich tapestry of recycled brick, exposed aggregate concrete, bluestone setts and pavers reference the surrounding townhouse architecture to ensure a synergy between public and private realms.
Overlaying and weaving of these materials subtly indicate where people should congregate, play, and move. This materiality is drawn through the green links that connect the development so Patchwork Park is a feature open space on a network of open spaces that connect the community.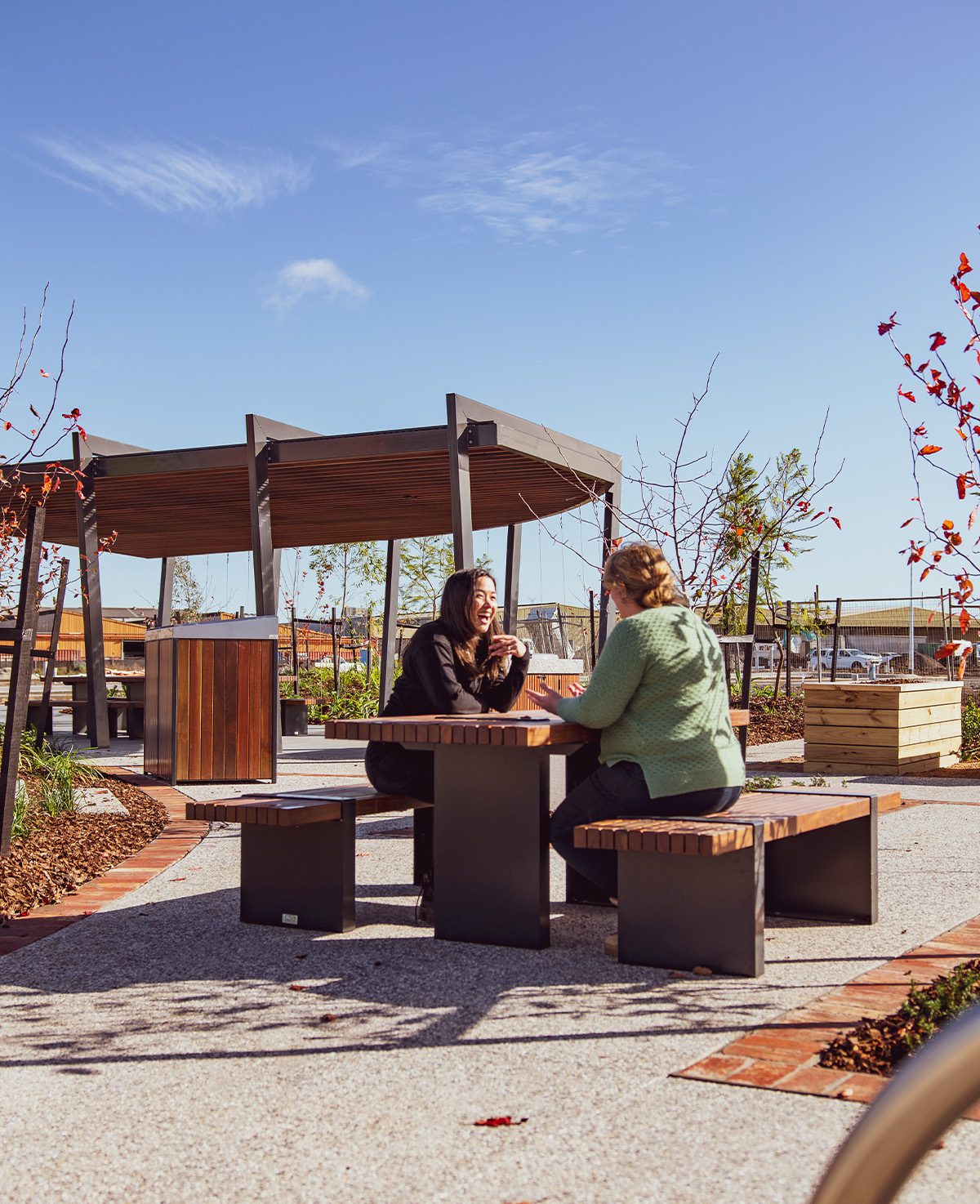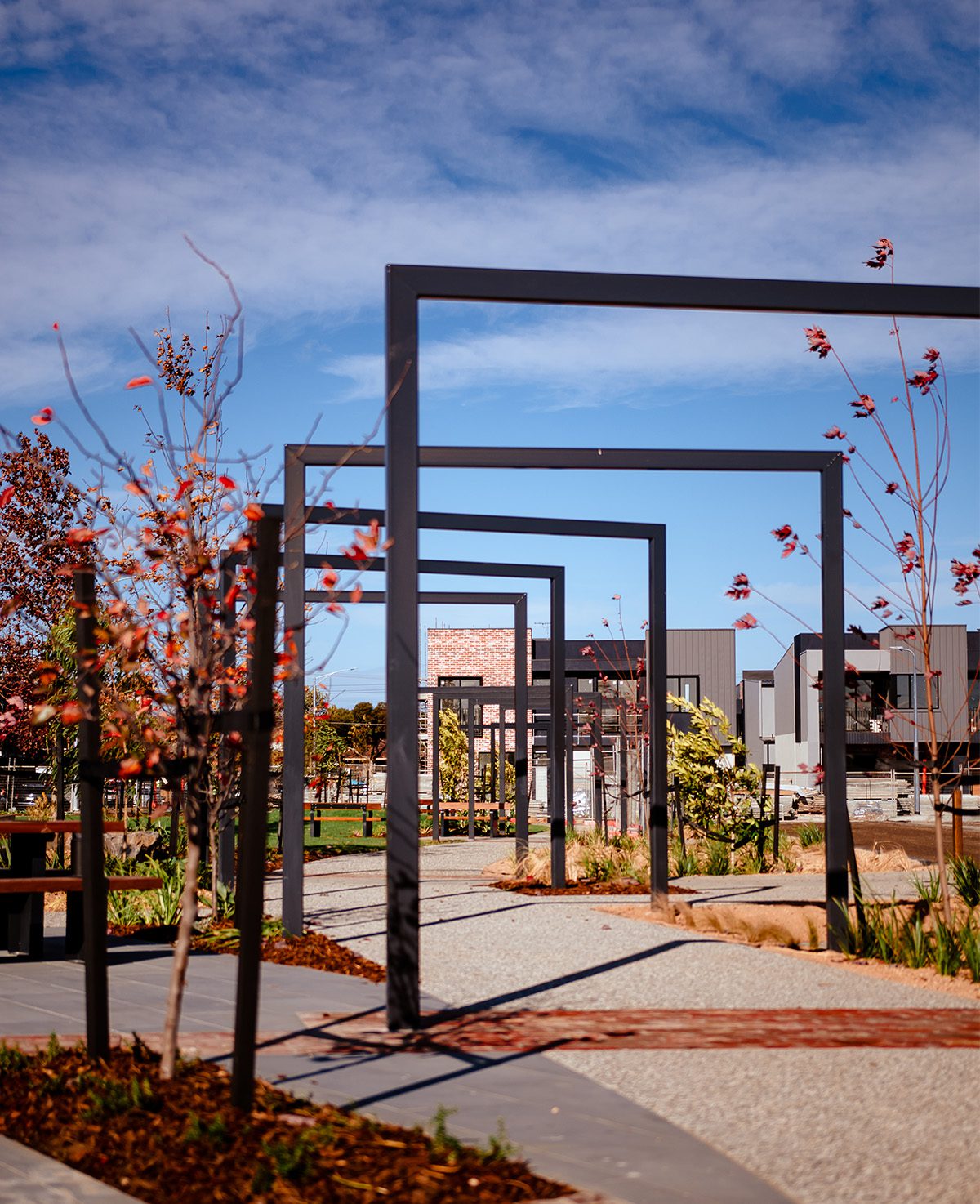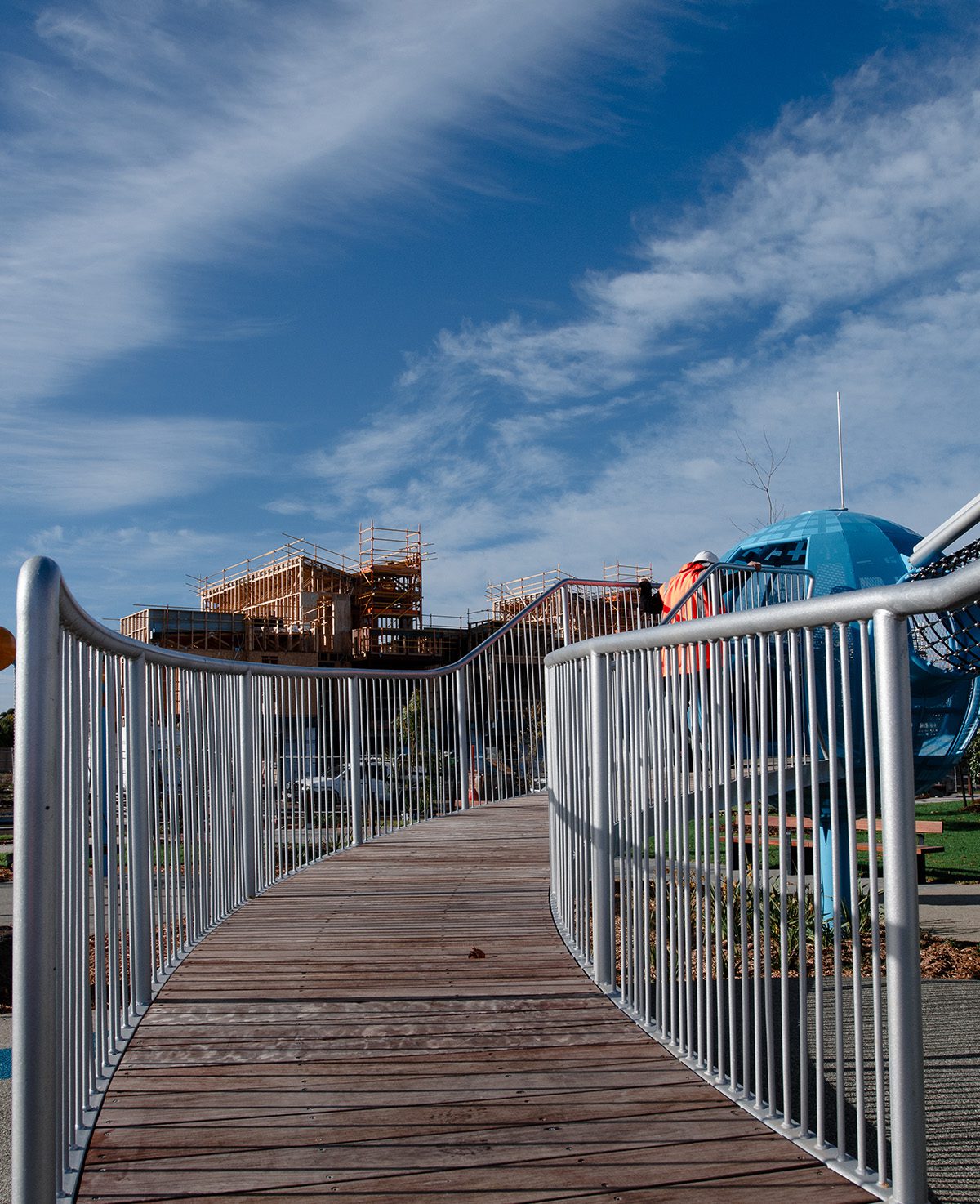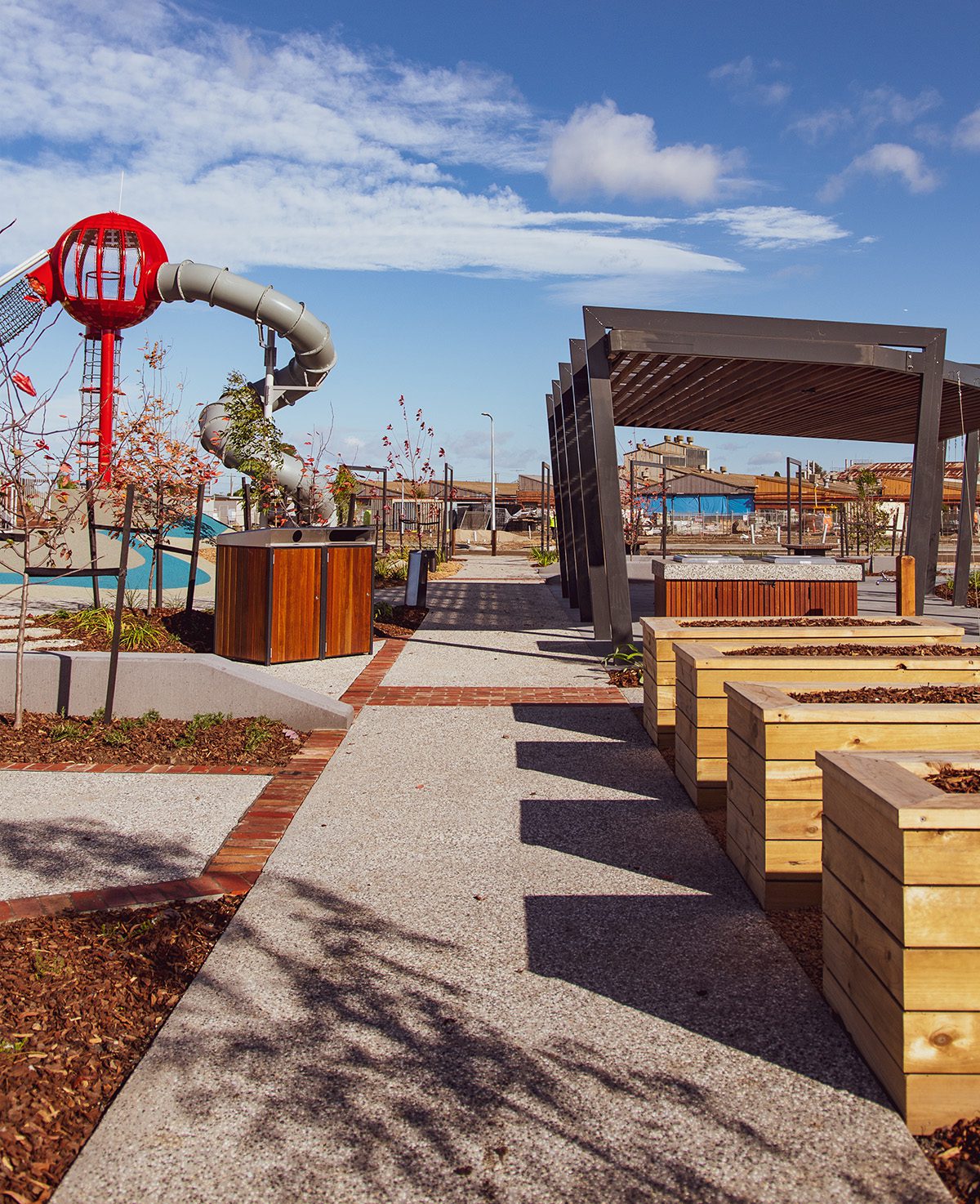 Large and varied tree species ensures verticality from day one, framing the lawn and drawing the eye to the play structure. Plant and tree selections bring vibrancy with colour and seasonality referencing the bright colours on the balls of wool. With sustainability in mind the project employs a number of integrated water solutions that include:
Irrigation to lawns and garden beds via underground tanks that store water captured from the surrounding streets and dwellings.
The western edge of the park is a swale taking drainage from the road with plant selections suitable to the wet conditions to take the load off the stormwater system
Tree inlets to the east of the reserve take drainage from the road to passively irrigate the trees