Facilitiation
Placemaking
Research + Analysis
Client
Department of State Development, Manufacturing, Infrastructure and Planning (DSDMIP)
Collaborators
City of Gold Coast
Gold Coast Waterways Authority
State Government Architect Office
Disciplines
Landscape Architecture
Urban Design
The Spit Public Realm Guideline exemplifies a critical advancement from high- level, conceptual project opportunities into a series of procedures and design drivers to support the public realm and materially outcomes.
The Spit Public Realm Guideline provides a progressive and important opportunity for a landscape architectural led policy document, demonstrating ambitious visions and urban materiality outcomes to support the projected transformations identified within the iconic Spit Master Plan.
Collaborating with Follent as the core design team and a key stakeholder Working Group, we undertook a series of processes and site appreciations to develop and reveal a clear and comprehensive process in determining public realm and materiality outcomes throughout The Spit.
This process focused on understanding the sense of place and character setting, associating character typologies to combined character locations and land uses and ultimately how these typologies would guide prescribed materiality outcomes relative to place.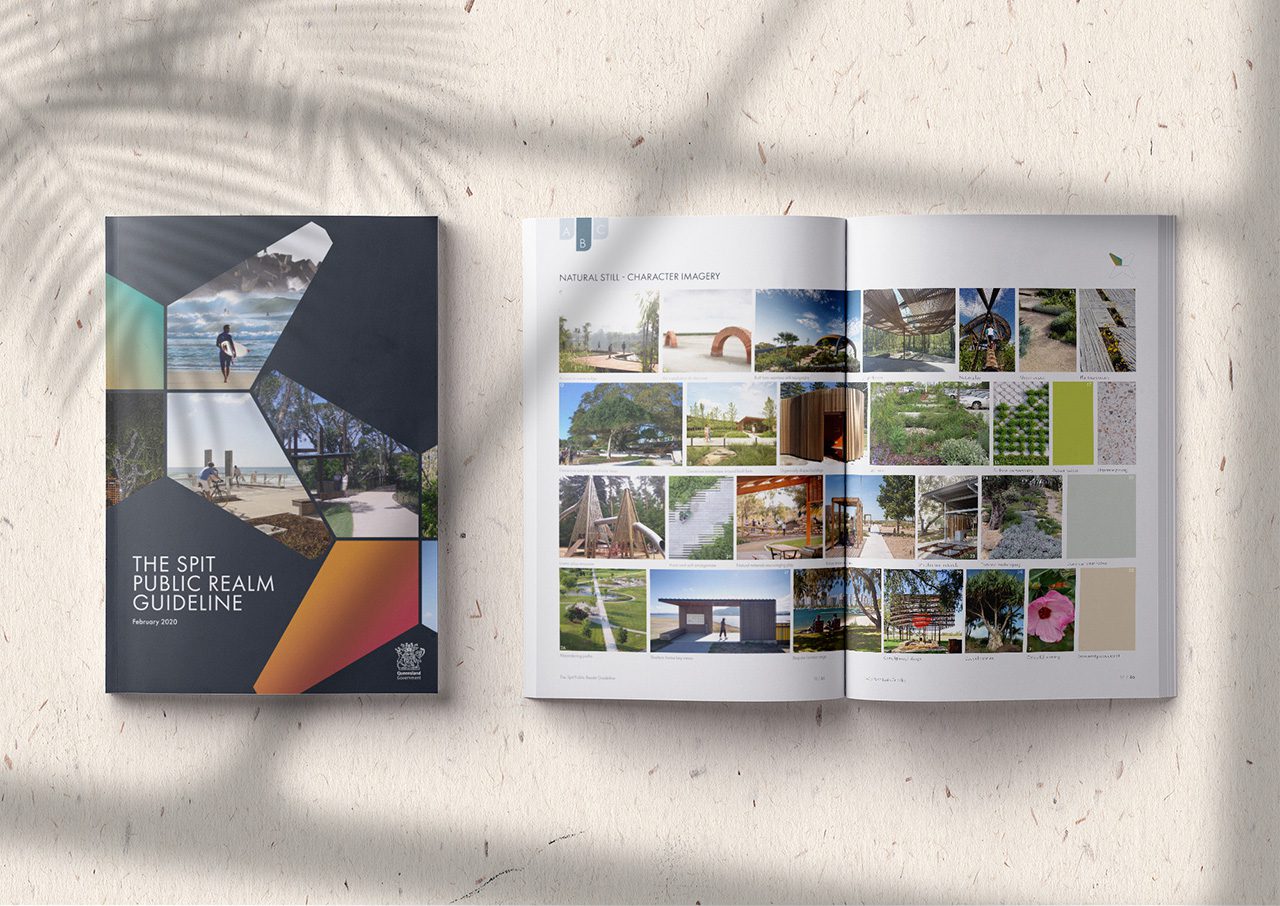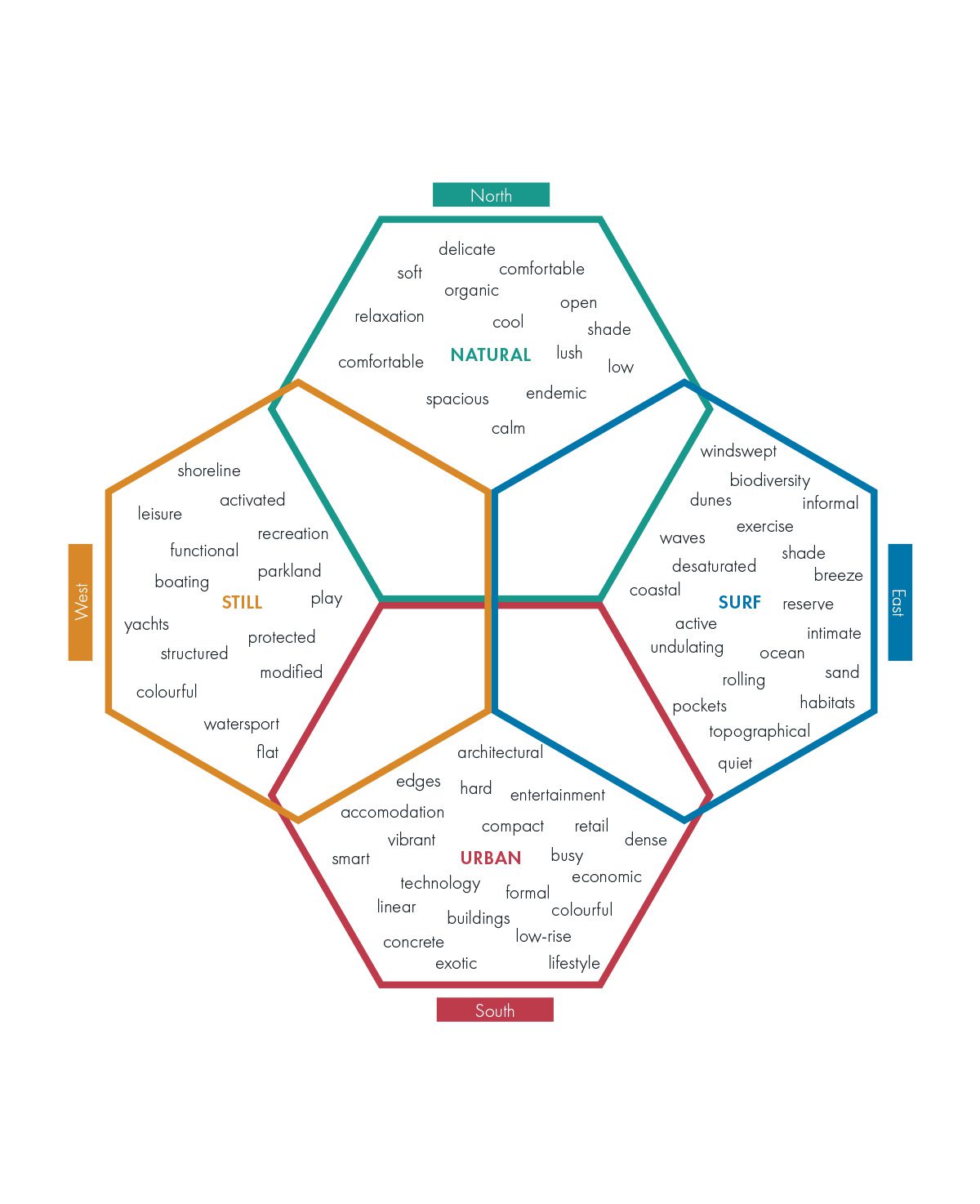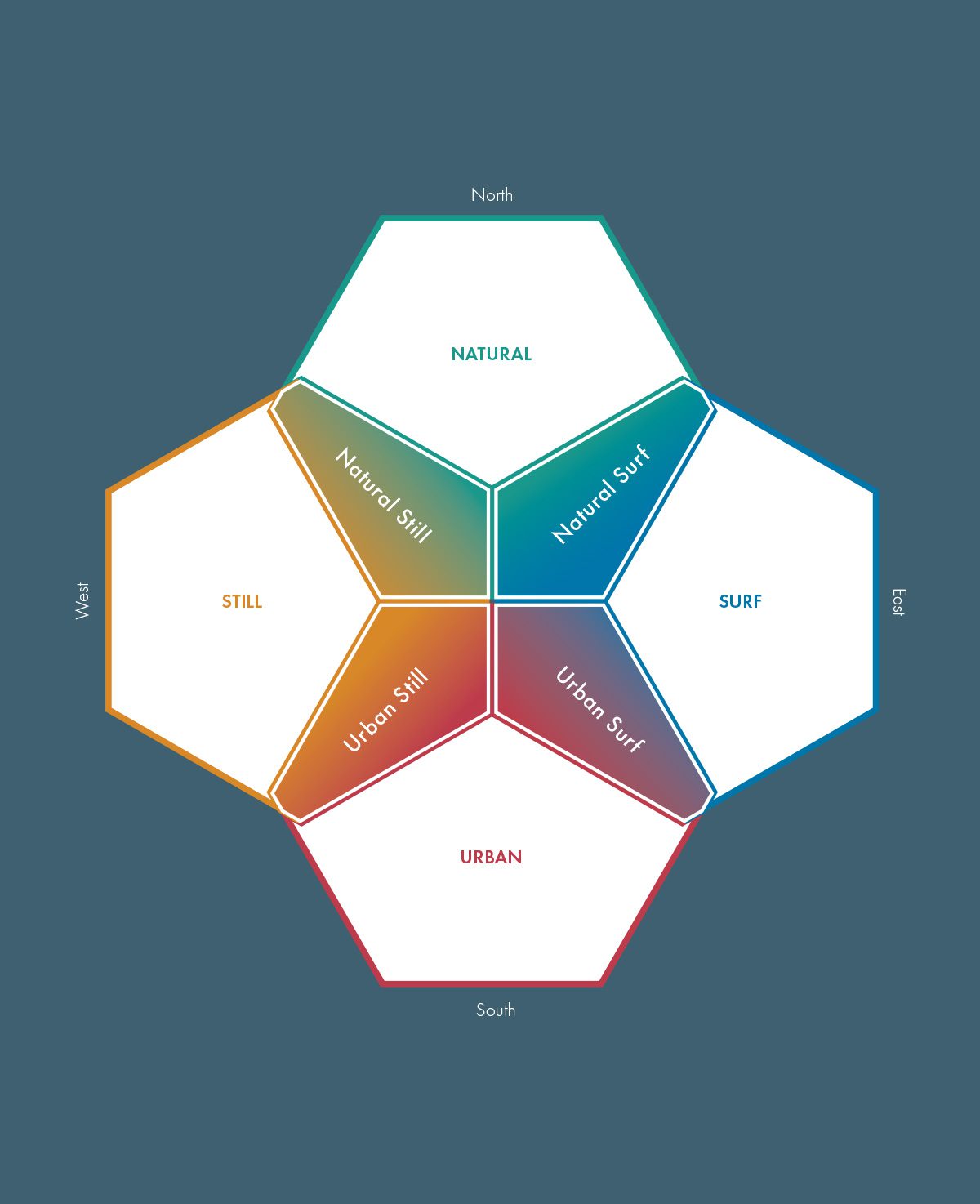 The guideline contributes to The Spit Master Plan's realisation and informs design-led, concise public placemaking and implementation strategies while encouraging and challenging site-specific bespoke design decisions.
Most importantly, the guideline provides a blueprint for all public realm place and materiality outcomes, translating The Spit into an important public park and precinct for its local community and a world-class tourism destination into the future.
The Public Realm Guideline delivers a logical progression from the developed master plan by guiding in a diverse series of public space experiences and opportunities.